Light yet strong
The New T 7/1 Classic Dry Vacuum Cleaner.
The New T 7/1 Classic: Bursting With Benefits
Choose a new T 7/1 Classic dry vacuum cleaner from Kärcher and enjoy a wealth of benefits:
Lightweight: just 3.5 kg.
The T 7/1 Classic is easy to move around, thus saving energy and reducing the strain on health.
Outstanding suction power: 230 mbar.
Strong and effective – the high level of suction power saves time and solves any cleaning challenge.
Barely makes a sound: just 63 dB(A).
As the vacuum cleaner is so quiet, it can be used in noise-sensitive environments – at all times of day.
Design: sturdy and stable.
Thanks to its solid build, the T 7/1 Classic can be stored and transported without sustaining any damage, thus increasing its service life and cutting costs.
The price: unbeatable.
Thanks to low purchase costs, this vacuum cleaner will soon pay for itself.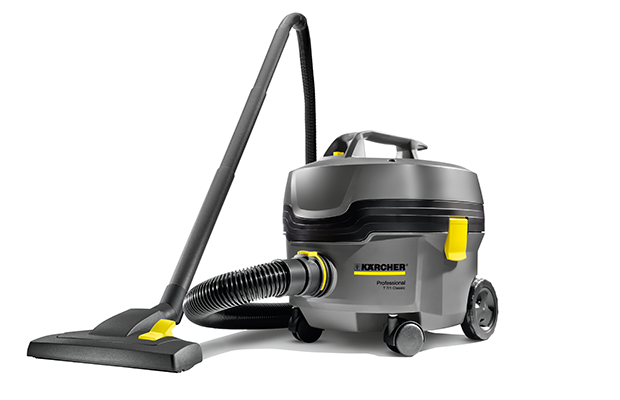 ---
---
Lightweight
Its lightweight design, outstanding suction power and low price make the new T 7/1 Classic dry vacuum cleaner an essential item of equipment for professional cleaners, who often find themselves working in different places. Together with the right accessories, this tough little vacuum also fulfils the unique requirements of hotels, restaurants and retail outlets.
The new T 7/1 Classic dry vacuum cleaner – the lightest in its class.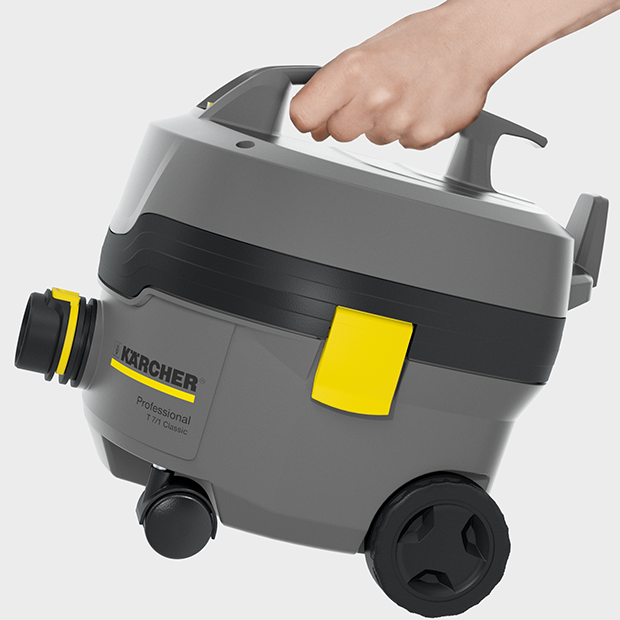 ---
---