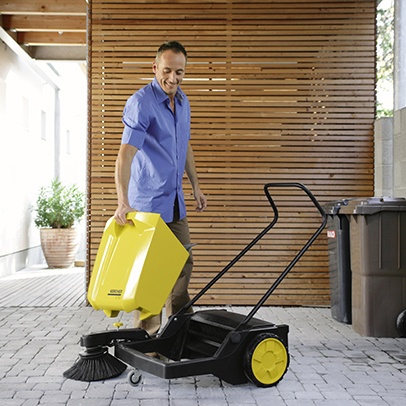 Sweep 5 times faster than with a brush.
Keeping garden paths and patios can feel like a neverending task, but the Karcher sweeper does the job five times faster than a brush.
It's the quick and easy way to keep footpaths, garage entrances and patios free from garden debris, leaves and twigs, without the effort of bending down or manual sweeping. It's easy to empty too - simply grab and lift the container and it's done!