Steam cleaning hard floors
Steam cleaners can be used to clean all types of hard flooring, leaving them spotlessly clean and dry within minutes.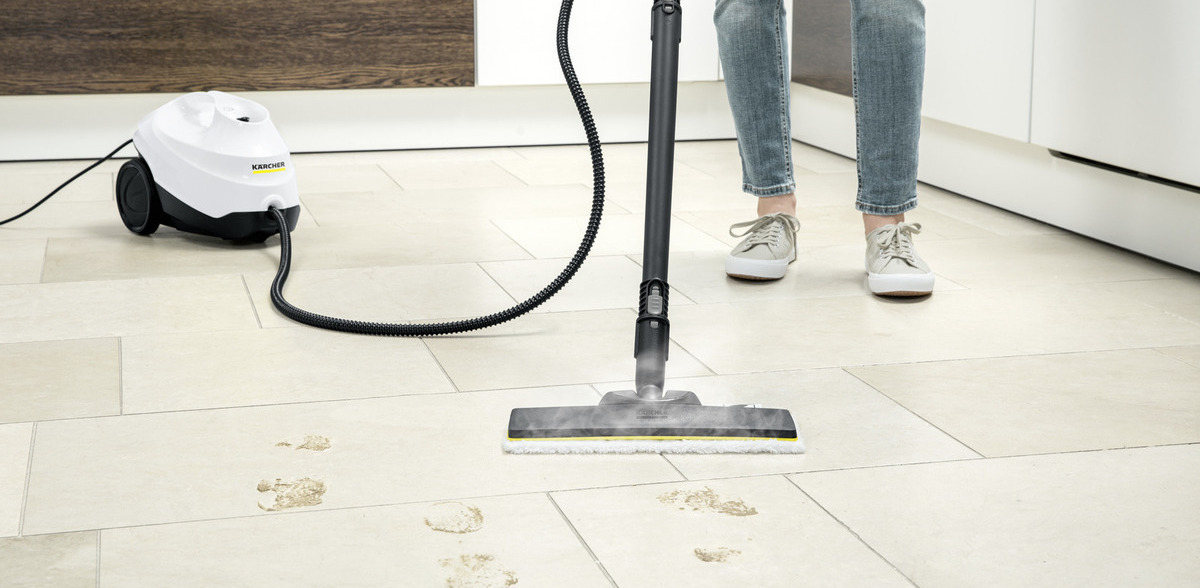 Cleaning hard floors
Kärcher steam cleaners kill 99.99% of common household bacteria without the use of chemicals.*
*When thoroughly cleaned with the Kärcher Steam Cleaner, 99.99 % of all common household bacteria will be killed on standard household hard surfaces.
Vacuuming:
We recommend vacuuming floors before steam cleaning. Only use a steam cleaner on laminate flooring if you are sure that it has been laid and glued professionally.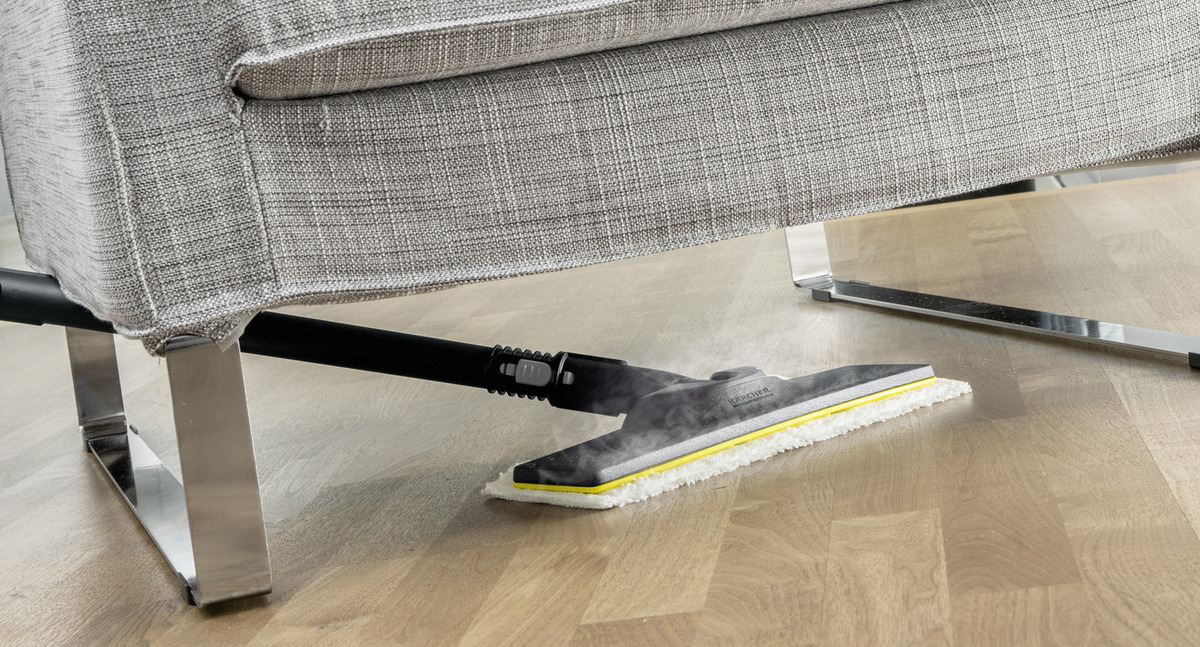 Cleaning laminate flooring
Adjust the steam volume on the trigger gun and work with two cloths (= 4 layers), so that the steam is reduced. Keep moving the steam nozzle across the floor and do not apply steam for too long in the same spot, or the floor will get too wet. The small amount of residual moisture will dry quickly without streaks.