Pressure Washers
Remember that feeling you had when your car was new and your driveway was freshly paved? When your garden furniture first saw the light of day and your garden walls were still free of moss? That was a real WOW moment! But hey, dust, dirt and uncontrolled growth have got nothing on you and your Kärcher pressure washer. The WOW is still there. Get it back! You and your Kärcher – combat dirt with some serious power and have fun doing it. Turn a dirty job into sheer pleasure. Bring back the WOW.
The first app-connected pressure washer ever.
BRING BACK THE WOW LIKE AN EXPERT.
With the first app-connected pressure washers ever, you're in the big league now. Master the Kärcher Smart Control range directly from your smartphone and, with the application consultant right at your fingertips, explore the ideal pressure for everything you clean and the various accessories that will always get you the optimal cleaning result.
Clean like an expert with the application consultant
Simply connect the Smart Control pressure washer to the Kärcher Home & Garden app on the smartphone – and already cleaning becomes easier and more efficient. Because the application consultant in the app gives practical tips and tricks on many cleaning situations and cleaning objects, such as the optimal pressure level for the object to be cleaned.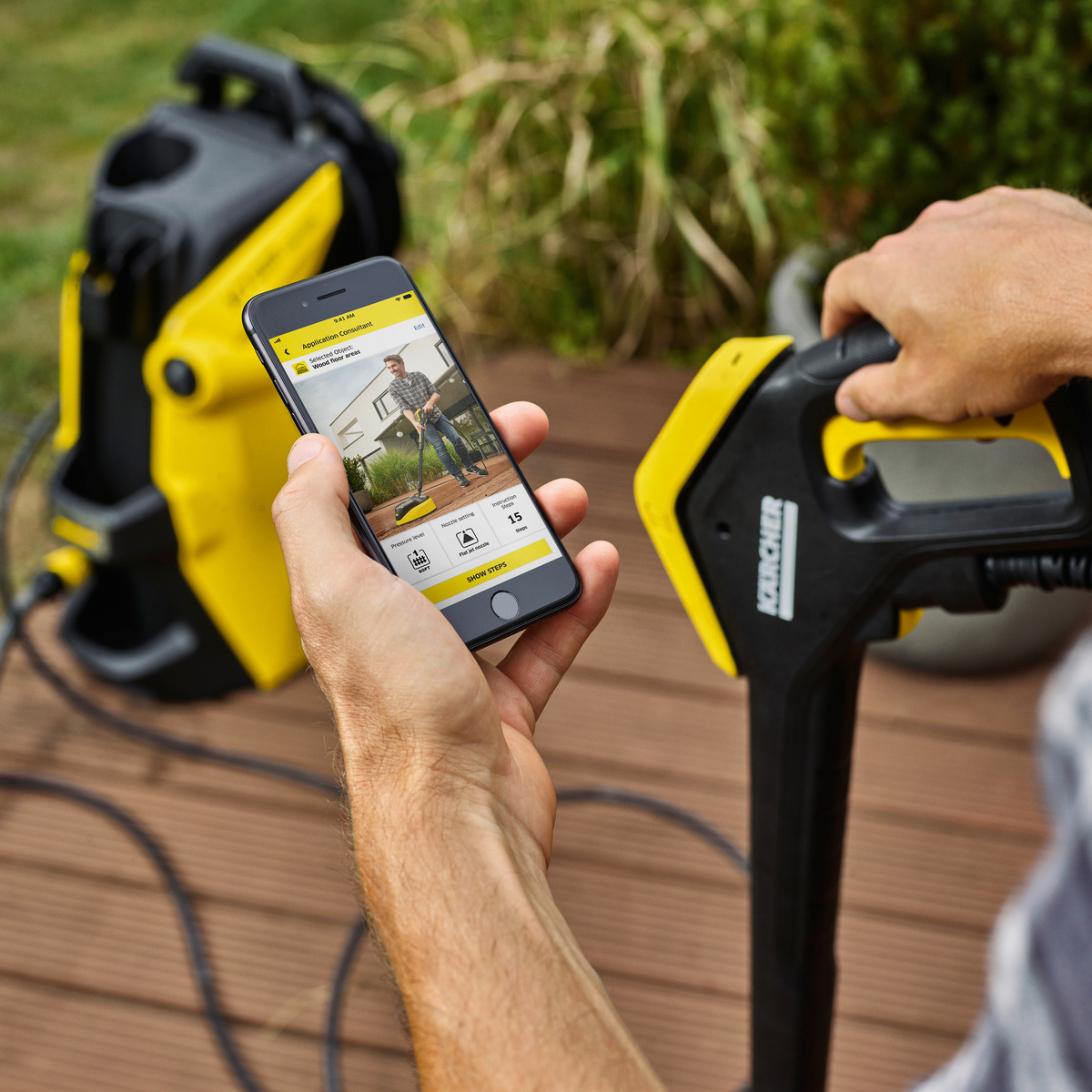 Boost Mode
The Smart Control devices have a Boost mode for extra power. So that even more stubborn dirt is no longer a problem, greater pressure is applied for 30 seconds. Boost mode can be activated via the spray gun or the app.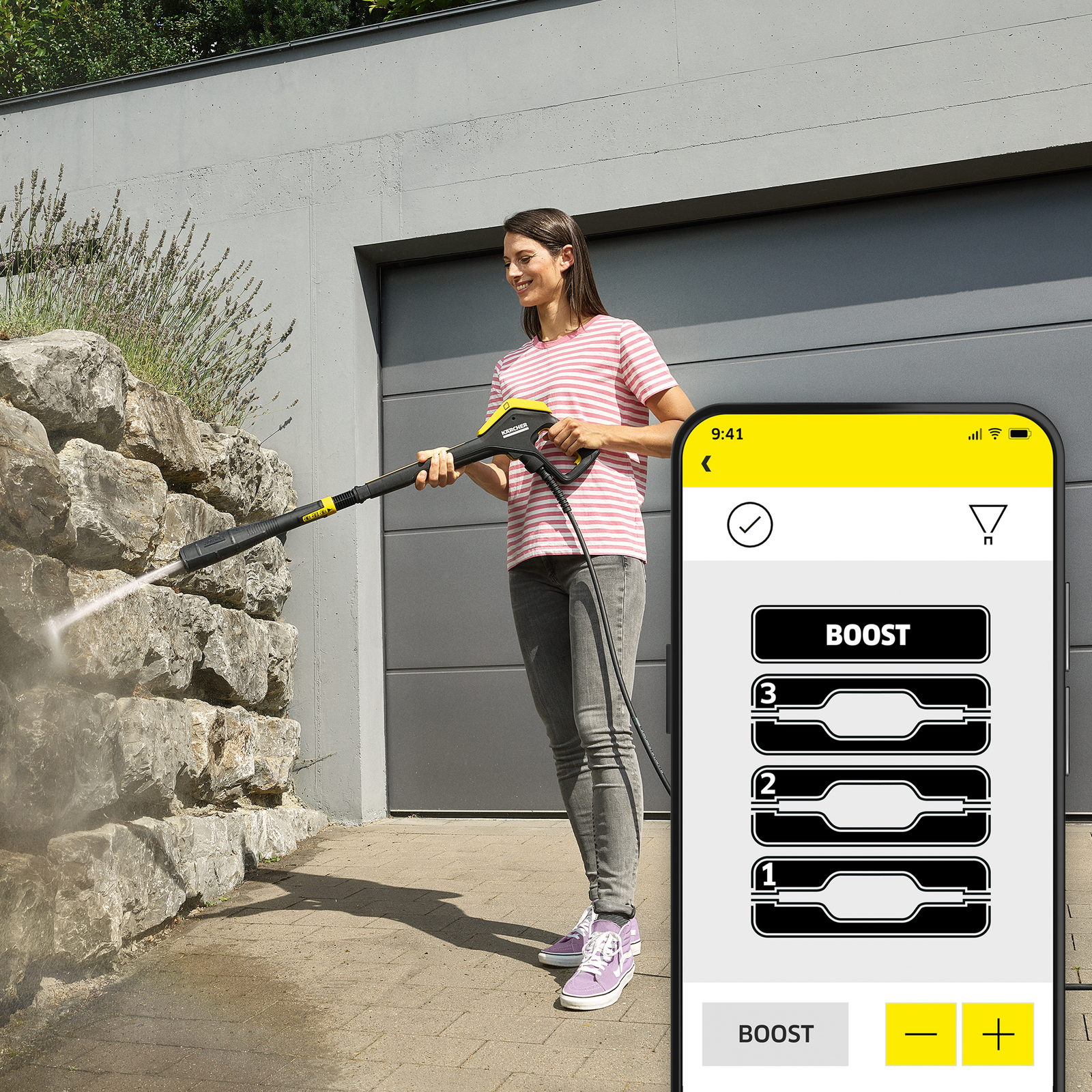 Everything you need
With clever equipment details such as the Smart Control spray gun, the 3-in-1 Multi Jet spray lance and the Plug 'n' Clean detergent system, you face any cleaning challenge calmly.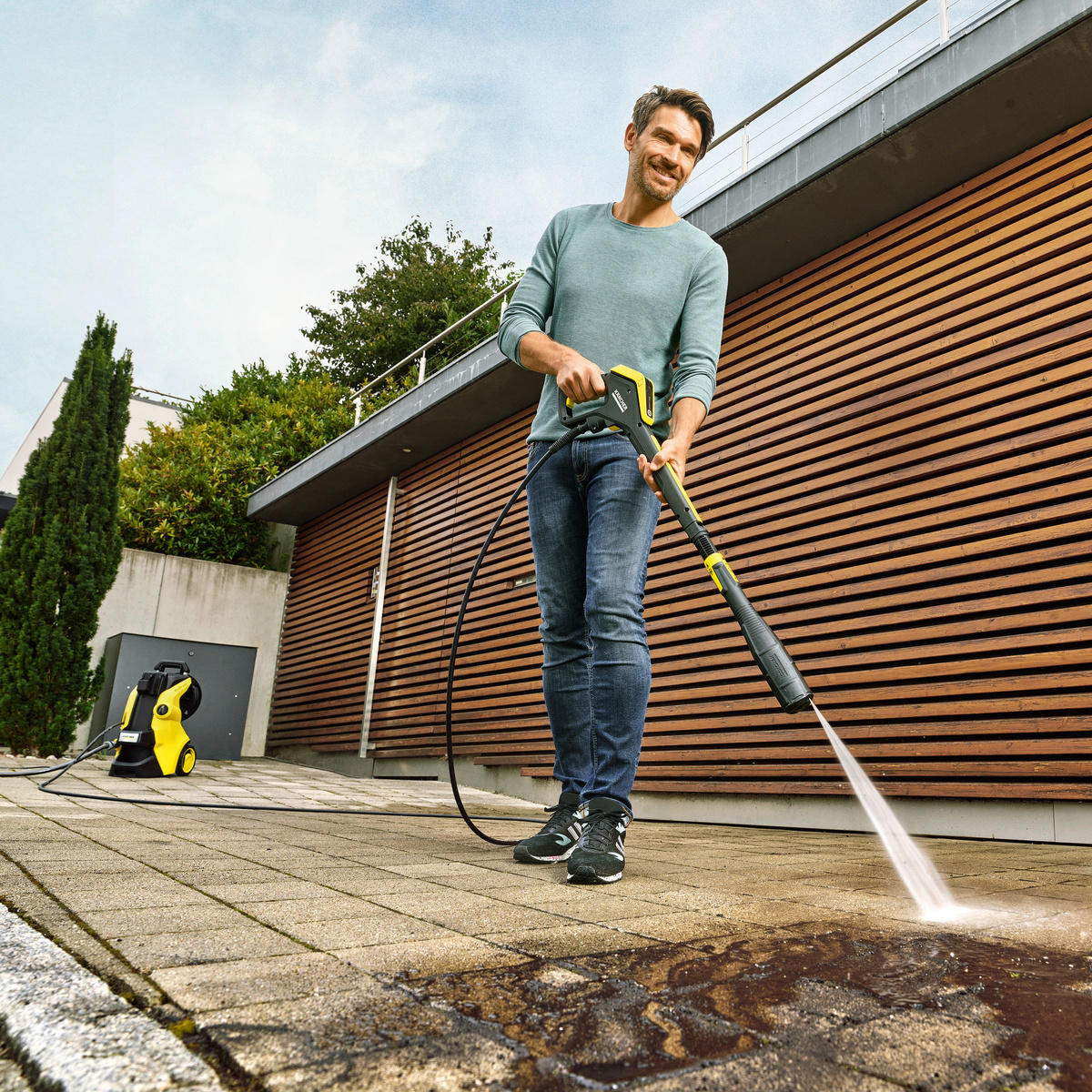 The Home & Garden App
What good is power if it is not smart? None at all! This is why the Smart Control range's devices are not just really powerful, but also come with a huge amount of Kärcher expertise. Via Bluetooth you can easily connect your Smart Control pressure washer with your smartphone using the Home & Garden app. And with tips from our experts, you can bring back the WOW to things you rarely clean or are cleaning for the first time – just like an expert.