Kärcher - OFFICIAL SUPPLIER of Rally Dakar
Also in 2016, we are again the official supplier of the Rally Dakar, the most famous endurance desert rally in the world. After the great success of Kärcher washing parks in the years 2015 and 2014, we will provide again in 2016 for the cleanliness of the participating vehicles.
Clean desert adventure - Kärcher cleans Dakar 2017
After the great success of Kärcher cleaning centers at the last five Dakar Rallies, the cleaning specialist will be an official supplier to the rally next year, too. Global market leader Kärcher will ensure that vehicles are kept clean by erecting cleaning stations with extra powerful professional pressure washers. All teams will be able to have their vehicles cleaned thoroughly with pressure washers before they are prepared overnight to hit the road the next day.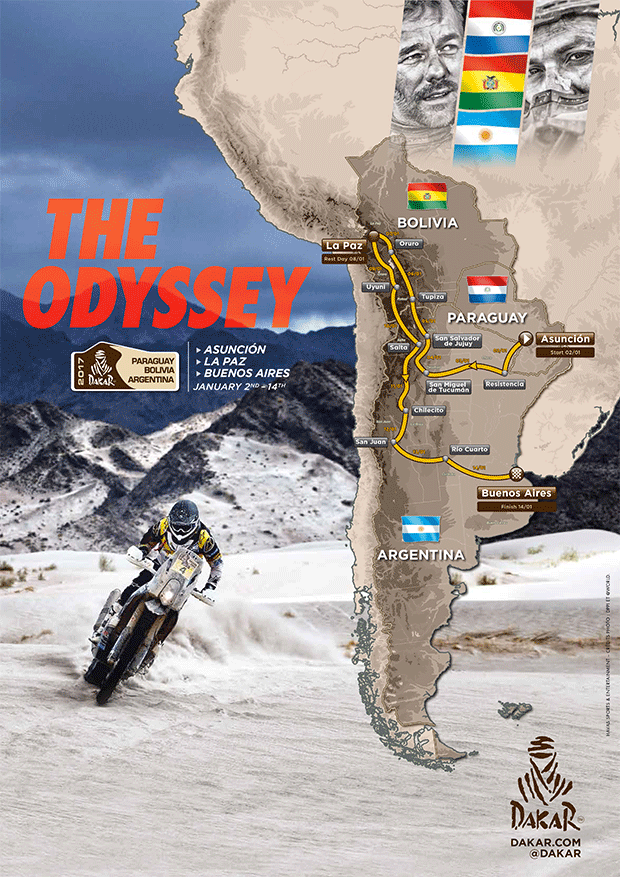 Rally Dakar 2017 Programme:
The drivers weren't the only ones to benefit from the service – effects on the environment were also taken into account. Kärcher high-pressure cleaners use up to 80% less fresh water compared to conventional washing with a hose. The water used at the stations was collected and recirculated.
02/01: Asunción (PAR) - Resistencia (ARG)
03/01: Resistencia - San Miguel de Tucuman (ARG)
04/01: San Miguel de Tucumán - San Salvador de Jujuy (ARG)
05/01: San Salvador de Jujuy - Tupiza (BOL)
06/01: Tupiza - Oruro (BOL)
07/01: Oruro - La Paz (BOL)
08/01: Rest day at La Paz (BOL)
09/01: La Paz - Uyuni (BOL)
10/01: Uyuni - Salta (ARG)
11/01: Salta - Chilecito (ARG)
12/01: Chilecito - San Juan (ARG)
13/01: San Juan - Río Cuarto (ARG)
14/01: Río Cuarto - Buenos Aires (ARG)
http://www.dakar.com/dakar/2017/us/route.html
The service was highly appreciated during the Dakar Rally in 2016. An over 9,000 kilometre rally in 13 stages through Argentina and Bolivia, from Buenos Aires to Rosario. The traditional Dakar Rally, which has been held in South America since 2009, pushes man and machine to the limits. In order to meet the challenge, Kärcher, as official equipment supplier, has provided technical support to all participants for the past five years. In two overnight camps (Salta, Argentina and Uyuni, Bolivia) the company erected cleaning stations for the teams to wash their cars, bikes, quads and trucks to remove sand, dust and dirt.
A service that was well received: during the entire rally, more than 1,500 vehicles passed through the Kärcher stations for a thorough wash prior to maintenance. The dirty water was collected, filtered and recirculated for further cleaning.
The KTM and MINI X-Raid factory rally teams sponsored by Kärcher received a special service: their racing vehicles were thoroughly cleaned every evening in a mobile cleaning station - with visible success: the Australian KTM pilot Toby Price won in the bike category; last year's winner Nasser Al-Attiyah came second with his mini in the car category.