Kärcher All Brands Service
Service for all brands. Would you like the full service for all machines from a single source, but have machines from manufacturers other than Kärcher in your fleet? Then use our Kärcher All Brands Service for the repair and servicing of machines from other manufacturers. Just as you would expect from our service: competent, reliable and fast.

Over 800 expertly trained service technicians are there for you in 60 countries. Regardless of the machines and brands in your fleet, we will take care of it all. Without any difference and in compliance with all standards. And of course, the prescribed safety inspections are also included. With our Kärcher expertise as a global market leader, we can provide the best possible service for your entire fleet. While you concentrate on your business, we make sure that your machines are working. And you have one contact partner for everything – for services and repairs, for spare and wear parts, for accessories and cleaning agents.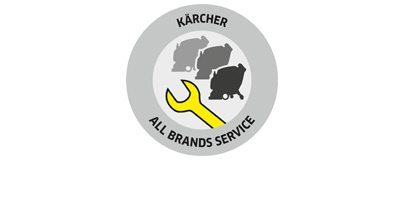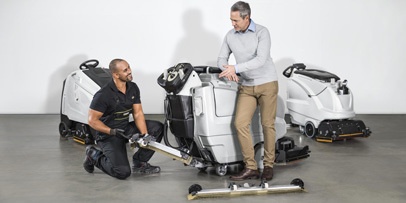 You can also use your Kärcher Service App for all machines and submit service requests 24/7. And if you would like to make full use of the great opportunities of digitisation, we can connect your entire fleet, regardless of the brands. Kärcher Connected Cleaning opens up the world of networked cleaning to you. The Kärcher Fleet and Kärcher Manage modules combine the entire infrastructure of your cleaning fleet on a single platform: manual cleaning activities and machines, locations of use, use planning, reporting and services. Available anywhere and at any time online.
Would you like to know more about Kärcher All Brands Service or do you have a specific request? If yes, then please fill out this form. We will contact you as soon as possible.