How to Deep Clean Your Carpet & Rugs
Remove stains and bring back the natural colour of your carpet and rugs with the Kärcher SE 5.100 Spray Extractor.
Over time our carpet and rugs can lose their natural colour as dust and dirt seeps deep into the fibres. Most of us think that new carpet is required when this happens, but this isn't always the case.
By using a Kärcher SE 5.100 Spray Extractor, you can actually deep clean your carpeted areas and bring back the natural colour, leaving your carpet looking as good as new.
The Kärcher SE 5.100 Spray Extractor works by spraying cleaning chemical deep into the fibres loosening the dirt and vacuuming it away at the same time. This method can even get out nasty stains such as coke or red wine!
The SE 5.100 is also perfect for upholstery cleaning and for cleaning the interior of your car.
Watch our step by step guide along with our instructional video for How to Clean Your Carpet below.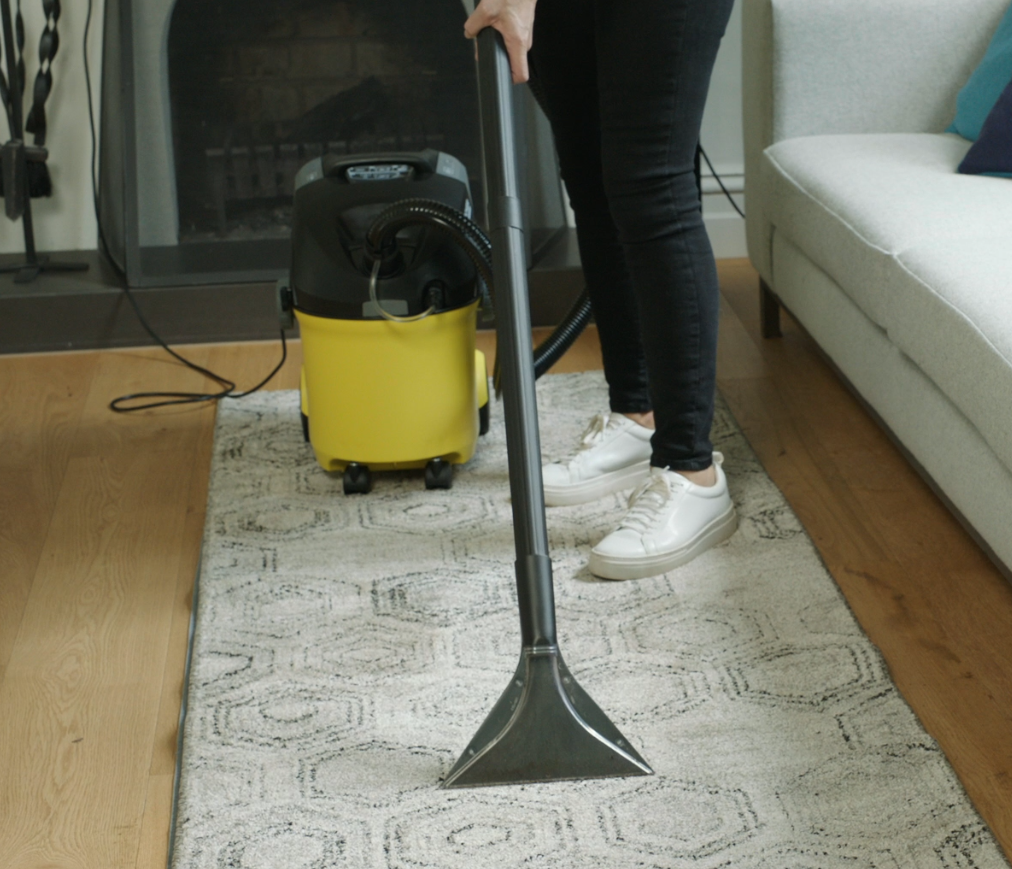 Step 1
Fill the clean water container with tap water and RM 519 Detergent and plug the machine into the power point.
Step 2
Spray the cleaning chemical over the carpeted area you are cleaning and allow it to sit for 15-30 seconds.
(You can spray and vacuum at the same time, however the 15-30 second sitting period just allows the detergent to react to the dirt and loosen it before vacuuming).
Step 3
Now switch to vacuuming mode on the SE 5.100 and vacuuming the areas you have already sprayed with cleaning chemical. You will see the dirty water go up through the nozzle.
Step 4
Repeat these steps until your carpeted area is clean.
Step 5
For nasty spills cleaning such as red wine or coke, repeat the above steps a few times until your stain is completely gone.
Step 6
Now all you need to do it tip out the dirty water container and give it a rinse to clean the machine!
Watch our "How to Clean Your Carpet" instructional video below.