Spring cleaning made easy
Winter is slowly coming to an end, and thorough spring cleaning following the cold months has become somewhat of a tradition for many people. The good intentions are there, and the need to start the year on a fresh note provides the impetus to approach the task of cleaning. But what does spring cleaning entail? And which tools and resources are required? These tips will show you how to get your house looking shipshape quickly and effectively.wird, zeigen diese Tipps.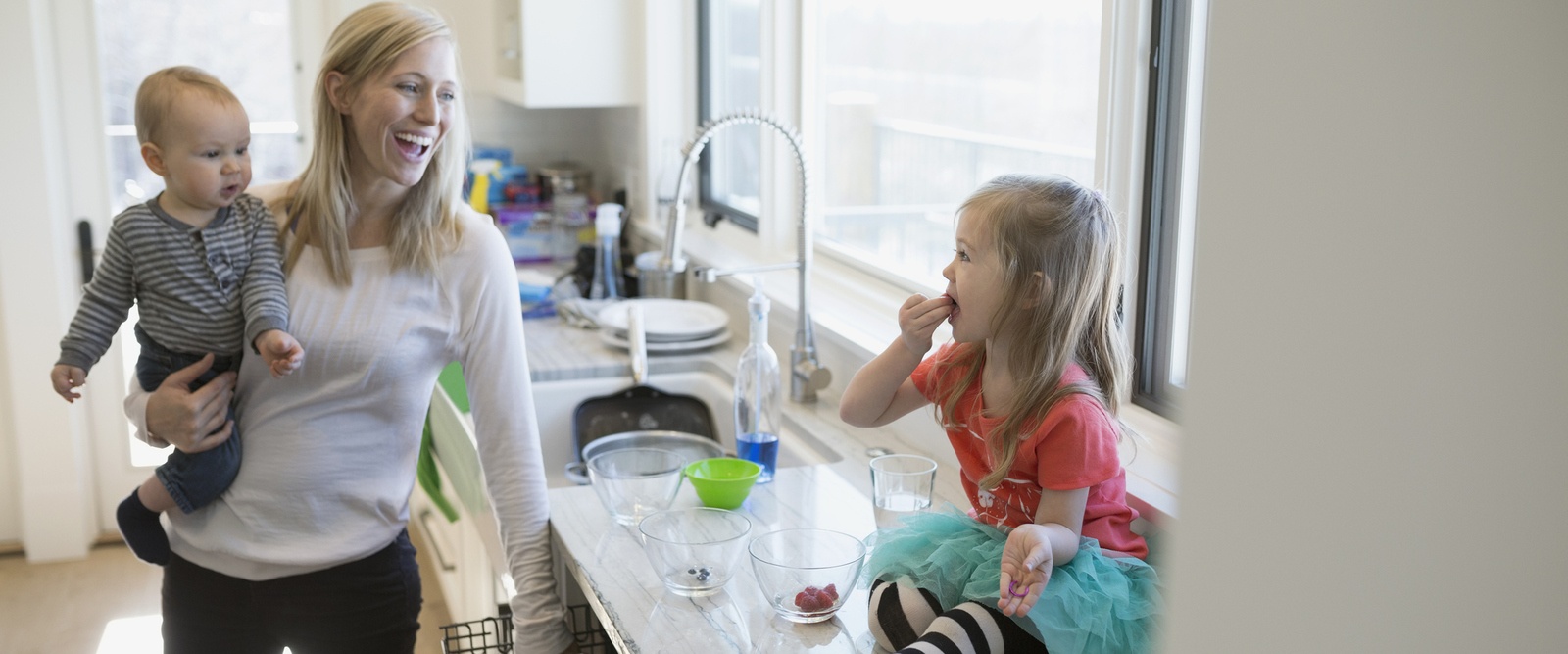 What does spring cleaning entail?
When it comes to spring cleaning, allow enough time and decide in advance what you want clean. It is worth writing a list. By spring cleaning in a systematic way, you save valuable time. Ideally you should focus on one room at a time. Generally, things are cleaned from top to bottom in the following order: first dust off all surfaces such as cupboards, tables, windowsills and plants. The second step is to vacuum upholstery and furniture. The floor is cleaned right at the end. Turning our attention to outside the house, cleaning the car and garden furniture is recommended first, before cleaning the terrace and driveway. This avoids unnecessary extra work. The spring clean is also a good opportunity to sort through old things. That is why tidying out and cleaning the garage is also recommended.
Task list
General:
• Clean the windows
• Put the curtains in the washing machine
• Remove cobwebs from walls and ceilings
• Wipe dust
• Clean the floors
1. Kitchen:
• Clean the oven and microwave
• Clean the extractor hood
• Thaw out and clean the fridge and freezer
2. Bathroom:
• Clean the sink, bathtub and shower, particularly drains
• Clean the toilet
• Clean mirrors
3. Living room:
• Vacuum sofas using an upholstery nozzle
• Clear out and wipe shelves and cupboards
4. Bedroom:
• Air and turn mattresses
• Gently wash bedding or take it to the cleaners
• Wash pillowcases and curtains
5. Outdoors:
• Clean the car inside and outside
• Remove dirt from terrace and driveway
• Tidy up the garage
• Get garden furniture back in shape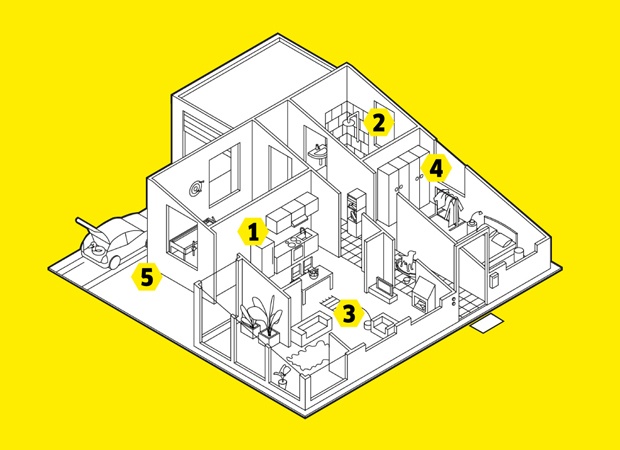 What cleaning equipment belongs in my cupboard?
Less is more – this also applies to detergents required for spring cleaning. In terms of basic equipment, the following five cleaning agents are sufficient:
Multi-purpose cleaner
Cream cleaner
Glass cleaner
Dishwashing detergent
Acid cleaner
Alongside the right cleaning agents, a few tools are required which every cleaning cupboard should have. These include a dustpan and brush for dirt on small surfaces. A wiping mop and bucket are required for wiping floors. Cleaning sponges are good for removing dirt. For dusting, a feather duster is essential. You should also have both soft cotton cleaning cloths and microfibre cleaning cloths at your disposal. Using the colour system used by professional building service contractors is recommended: red for the toilet, yellow for bathroom surfaces, green for the kitchen and blue for all other surfaces and furniture.
How to make spring cleaning easier
If you want to make spring cleaning even easier, you can use cleaning devices:
The FC 5 combines vacuuming and wiping into one task.
Without chemicals or large time investments, a steam cleaner dissolves dirt from various surfaces.
The Window Vac WV 5 can quickly produce streak-free results on smooth surfaces.
The vacuum cleaner VC 5 with soft furniture brush makes dusting furniture extremely easy.
The cordless electric broom KB 5 is a quick and simple alternative to a dustpan and brush.
If you want to save time and have fun cleaning outdoor areas, you can turn to the K 5 Full Control Plus pressure washer.
Das könnte Sie auch interessieren: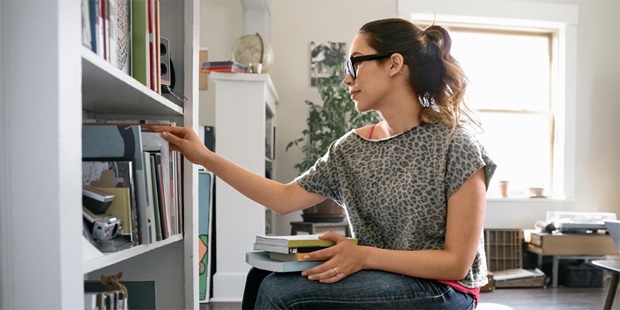 It's something we're all too familiar with: you've just rid your house of dust, and there's another grey layer of it on your furniture and floors. And so the job starts all over again. It can be frustrating. It's no wonder that we don't like doing these household tasks. Here are some tips for keeping on top of the dirt.
> continue