Cleanliness begins at the entrance.
As the first part of your business a customer sees up close, keeping forecourts and other outdoor areas immaculate is massively important. Kärcher's sweepers range from compact push-alongs to petrol-powered ride-ons, removing litter, leaves, dust and road dirt with ease and helping to prevent dirt transfer to the showroom. Deep cleans of paved areas are easy with a Kärcher scrubber drier or pressure washer, restoring original finish and ensuring CI standards are met or exceeded.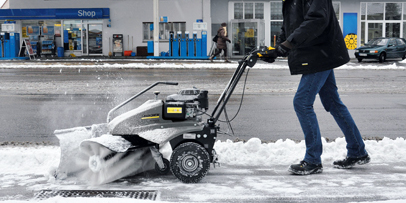 Sweeping machines for every area size
We can easily advise you on which machines are most suitable for cleaning your surfaces. Floor texture, dirt volumes and cleaning frequency are the decisive factors when it comes to choosing the right sweeper.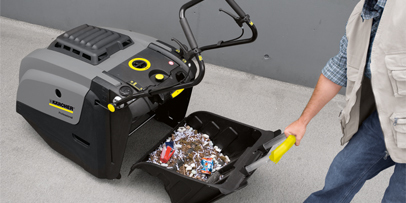 Versatile and manoeuvrable sweeping
Outstandingly practical for medium-sized areas: vacuum sweepers with Easy Operation mode, effective mechanical filter cleaning and easy waste emptying make cleaning easy and convenient.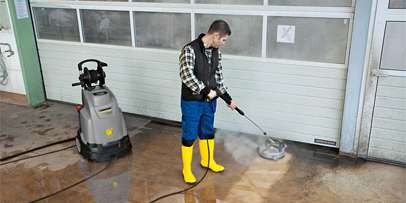 Low cost accessories make machines more versatile
Make use of existing equipment by adding a surface cleaner to a pressure washer to quickly clean outside areas, removing oil and tyre marks.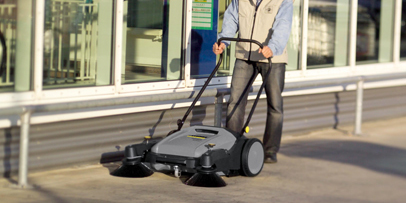 More efficient than a broom
Mechanically-driven push sweepers are the best product for quick clean-ups and for cleaning smaller areas. They suppress dust and dramatically reduce sweeping time compared to using a broom. Quick, quiet sweeping with minimal effort.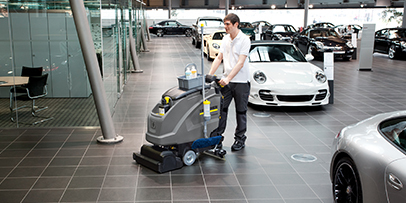 Showroom
Perfect first impressions all the time.
Regardless of whether your dealership is contract cleaned or self-cleaned, the right cleaning equipment makes a substantial difference to the way front-of-house areas are presented and the time it takes to clean them.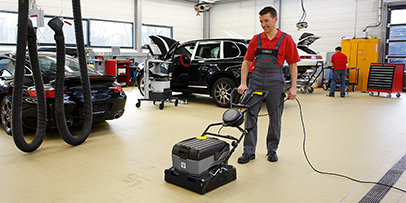 Workshops
Safe, productive and professionally-presented workshops.
As car manufacturers increasingly develop their dealership CI to make service a more integrated element of the customer experience, the workshop is increasingly becoming a customer-facing area and must be presented as such.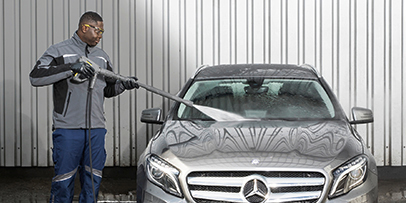 Valeting
Tailor-made vehicle cleaning solutions to suit your business objectives.
Regardless of the number of vehicles cleaned in your dealership each day, Kärcher has the right products and know-how to ensure superb cleaning results in the most efficient way for your business.