What to expect from Kärcher
This page explains the service you can expect when buying Professional cleaning equipment from Kärcher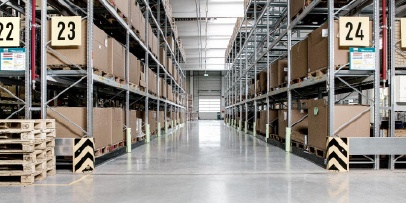 SITE SURVEY
To help Kärcher fully understand your cleaning needs from the outset, it's vital that we get to know you, your business and operations. As part of the Kärcher experience when purchasing any technical product, you'll receive a free on-site survey with one of our trained Area Sales Managers so we can advise exactly the right solution for your specific cleaning challenge.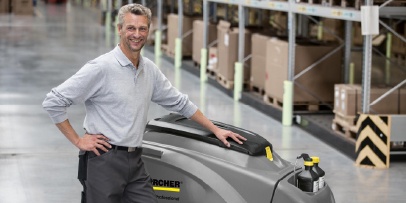 PRODUCT PROPOSAL
Your needs, your working environment, our expertise: You will be presented with a Kärcher solution proposal designed especially for you and your specific cleaning requirements.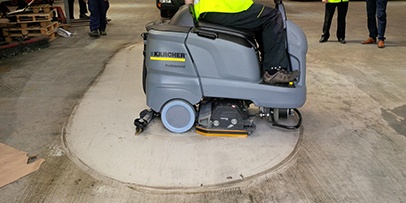 DEMONSTRATIONS
For any large piece of equipment, you will recieve a free on-site demonstration. The machine will be delivered and demonstrated on your premises. This shows the real-life results you can expect to achieve, giving you maximum confidence in Kärcher's solution.
PURCHASING OPTIONS
Ensuring that all our customers cleaning needs are met is paramount - which is why Kärcher and its trading partners offer a variety of different purchasing options to suit you - whether you chose to buy, hire or lease new or pre-used machines. We work with established and flexible financial partners for all circumstances.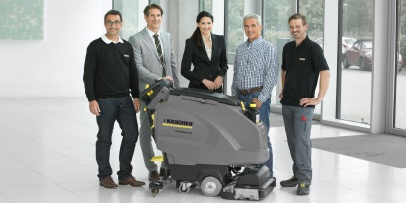 PRODUCT TRAINING
On delivery you'll receive Kärcher certificated on-site training. Having the right training ensures that you're fully aware of and how to use your machine safely and to best advantage, helping maximise productivity, longevity and working efficiency.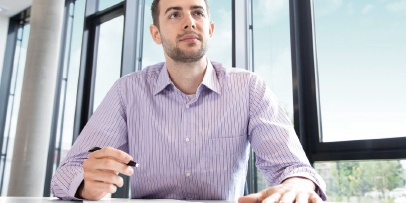 FOLLOW-UP VISIT
After you purchase a product, it's Kärcher's responsibility to ensure it is meeting your needs as you expected. Your Kärcher Center, Dealer or Area Sales Manager will be onhand right from the start for any consultation or extra training needs.
What is a Technical Product?
Kärcher products come in a range of shapes and sizes:
A) Non-Technical Products:
can be unpacked and used straight away
B) Technical Products:
require additional training to achieve optimal cleaning results and protect against potential damage through incorrect use
C) Engineered Solutions:
are fully bespoke solutions designed following a comprehensive site survey e.g. Vehicle Wash, Vacuum Extraction and Built-in Pressure Washer systems.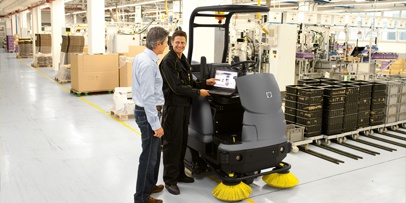 YOU MANAGE YOUR BUSINESS:WE PROVIDE THE SUPPORT.
It's important that you can rely on the equipment that keeps your business pristine and operating smoothly. That's why Kärcher and its partners offer the very best in service and service contracts.
...Do you have machines other than Kärcher in your fleet?
Ask about our All Brands Service offering.