"A token of appreciation"
After a long flight or a strenuous car journey you look forward to arriving at your destination – and here it makes hardly any difference whether it is a hotel, camping site or holiday flat. However, apart from the view, leisure activities and weather, how important is it to find a well-kept, clean environment? Zoltan Gogh, Senior Manager Housekeeping at AIDA Cruises, Tatjana Ahmed, Manager Housekeeping of Grand Hyatt Dubai and Chairman of the United Arab Emirates Tourism Association, Alexander Waltner, author of the swedishnomad blog, Axel Stolz, Head of International Sales at Kärcher, Will Hatton, passionate hitch-hiker, and Karsten Krüger, travelling carpenter.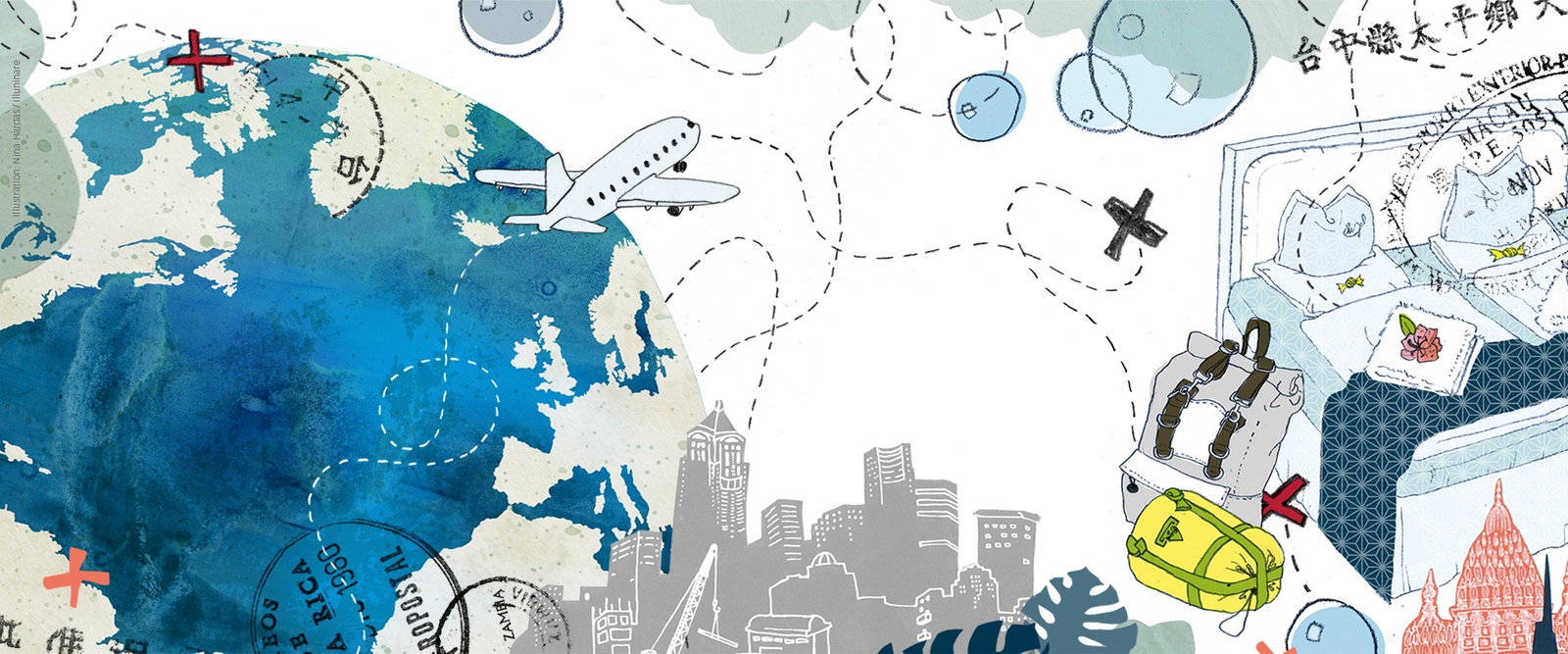 "Expectations between New York and Miami" - Zoltan Gogh, AIDA Cruises
On the one hand, cleanliness is a basic service in the hotel industry; on the other, it has a significant influence on the whole travel experience. This is why we have been focussing closely on the subject of cleaning on our ships for quite some time. Fact is: when everything is as it should be, cleanliness is perceived as normal; when something is not in order, this results in great dissatisfaction on the part of our guests. We understand this. For this reason, we are committed to avoiding this from occurring in the first place.
The cabin must be 100 per cent perfect, because this is where our guest is staying. Here, in particular, the bed and bathroom are very important. The same applies for hygiene in the spa area. In cooperation with Kärcher, we have developed a cleaning concept that places us in a position to do two things: on the one hand, thanks to modern technology, we perform our tasks in top quality. On the other hand, we are considerably faster, so that our employees have more time to look after their guests. The ecological aspect is becoming increasingly important to them. Thus we have reduced the use of chemical cleaning agents, yet without sacrificing high hygiene standards.
Perhaps an interesting observation to end off on: we experience quite different expectations, which are probably related to different cultural influences. When I was on our ships, for example, I noticed that guests from Northern Europe sometimes attach importance to other things than guests from Southern Europe – cleanliness is important to everyone, but not to the same extent.
Zoltan Gogh studied tourism management and then worked for a cruise company. In doing so, he fulfilled his life's dream of combining travel and work. Today he is responsible for the housekeeping of the AIDA fleet and, as such, responsible for the well-being of about 30,000 guests a week.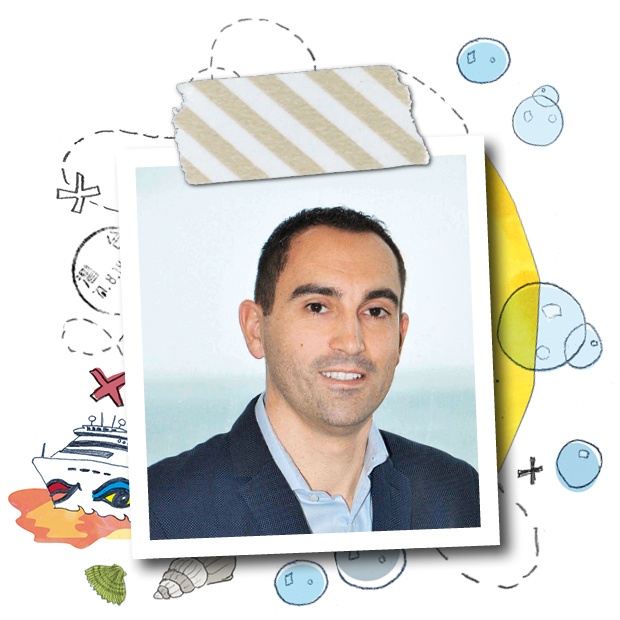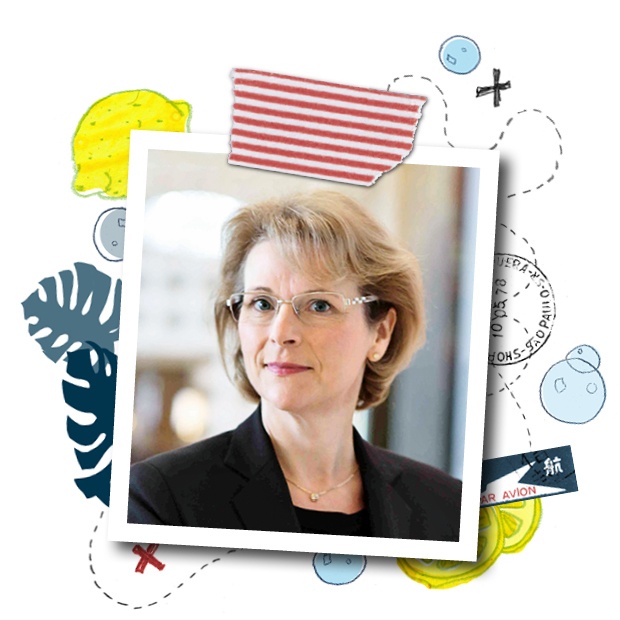 "Cleanliness as a key factor" - Tatjana Ahmed, Grand Hyatt Dubai/Tourism Association United Arab Emirates
Cleanliness is a key factor for the entire travel experience. When you choose a particular hotel, you are often influenced by hotel reviews on rating portals or recommendations received from friends and family. When someone is not satisfied with how clean the accommodation is, he'll never return – and bad reviews also cost other potential guests.
At the Grand Hyatt Dubai, where I manage housekeeping, we make sure that a guest can only say one thing when he sees his room: "wow". The superficial cleanliness is not the only aspect. Since we must prevent diseases from spreading, hygiene is important, too. Today, with an ever-growing international travel industry, this is very important.
To ensure all this, our team receives constant training. Every employee must know which cleaning device must be used for the respective services, and also which cleaning agent and cleaning method is to be used. It is also important to have a coherent cleaning plan so that the hotel is clean everywhere and at all times.
We check both the rooms and the public areas once a day. This way, we know that our standards are being satisfied, and our employees know that we see and appreciate their work. In my opinion, motivation is very important to ensure that everything works the way it should. Here, e.g., we share positive feedback with our cleaning team because, if our guests are satisfied, this is thanks to the contribution of every single employee.
India, Maldives, Singapore, Jordan, Oman and Qatar: In her professional career, Tatjana Ahmed has travelled halfway around the world to accompany the opening of hotels or to carry out an Managment Operations Review for housekeeping. Today she is Housekeeping Manager in Grand Hyatt Dubai and Functional Specialist Housekeeping for the Hyatt Hotels.
"A dirty room is a bad start" - Alexander Waltner, travel professional and blog author
When travelling, you live in a place where other people have lived before for a shorter or longer period of time. Therefore, it's never a nice feeling to arrive in a dirty room – this is a bad start for every journey. Although you don't spend that much time in a hotel or apartment, cleanliness remains important. In my opinion, this expresses appreciation for the guest or, when viewed from the other perspective: when I arrive somewhere where it's not clean, I simply don't feel respected as a guest.
Personally, not every aspect of cleanliness ranks equally high with me. A stain on the wall may not be pretty, but it's bearable. The bed and the bathroom are most important to me – I want to find the places where I sleep or wash in a tidy and clean state. This is usually the case, but not always. Once I came into a hotel room, and what I saw was simply unbelievable: Hair, dead insects and stains on the sheets, cans and plastic waste on the floor. I called the reception and told them that my room had probably not been cleaned yet. After ten minutes, they said everything was ready. The trash was gone, but the bed was in the same condition as before. So I called the manager, who quite seriously asked me what was wrong. Since I had booked a room in a 4-star hotel, I was surprised that this state was tolerated. After some persuasion on my part, the manager apologised to me and arranged for the room to be cleaned accordingly.
Alex Waltner, also known as the Swedish Nomad, has travelled the world for four years, and he has already visited 50 countries since 2014. His Swedishnomad.com travel blog offers a colourful mix of travel tips.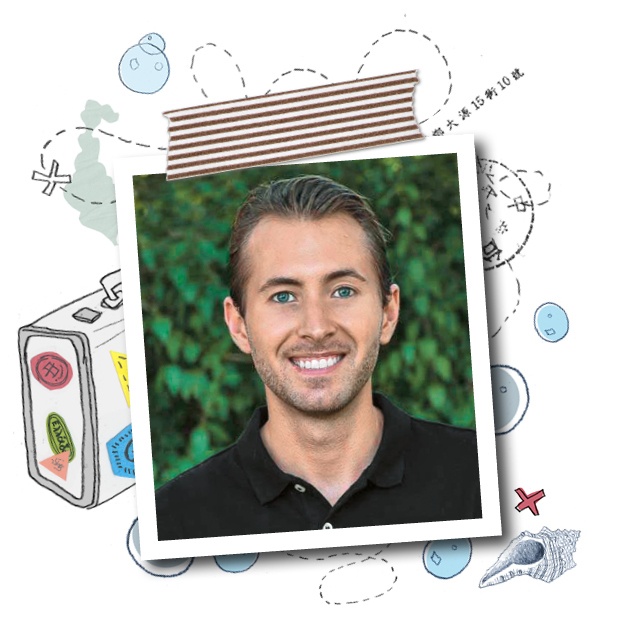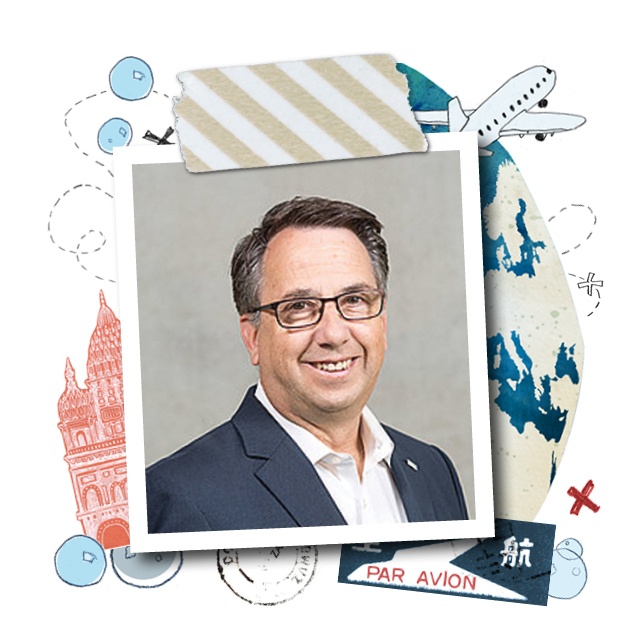 There's no second chance for a first impression - Axel Stolz, Kärcher
When coming from the Swabian culture, the topic of cleaning is a matter close to our heart. When flying, for example, my top priorities are cleanliness and safety. The well-kept condition of a hotel is also very important. This is because, apart from the first impressions acquired at the airport or train station, it plays a major role regarding the overall impression you gain of a city or region. I'm on the road about half of the year, and then it's not about luxury at all, since you only spend a short time in your hotel room. However, apart from a certain quality of the bed, cleanliness is of key importance.
In my opinion, it's interesting to note that there are high standards worldwide, regardless of whether you are travelling in India, the Gulf region, Ethiopia or Bangladesh. Once I had a strange experience on a business trip. A medium-priced hotel was booked. My room was on the eighth floor, without an elevator and without towels, which you had to organise yourself. Fortunately, the carpet's basic colour already was dark brown, there was mould in the bathroom and the bathtub had a reddish colour – probably from ferruginous water. The sheets displayed some stains, so I chose the corner that looked best for sleeping. The generator, as big as a diesel locomotive, was directly under my room and started every hour. Not a particularly pleasant experience, but now I understand why our export manager always has a sleeping bag with him when travelling in this region.
Axel Stolz, Head of Sales Export, is on the road for Kärcher for up to 60 per cent of his working time. His travels take him around the world – from Tunisia, Algeria and Morocco to Kenya, Ethiopia and South Africa, and right up to Paraguay, Uruguay and Panama.
"With one leg in the outhouse..." - Will Hatton, editor www.thebrokebackpacker.com and convinced hitch-hiker
"I've already slept outdoors, done wild camping, slept in huts and barns. I can handle almost any situation. What I always have with me, though, is a clean sleeping bag liner. I use it when the surface on which I want to rest is not quite so clean. What I find interesting is that the type of accommodation does not really have any influence on how I feel about cleanliness. I tend to think that, depending on which country you are in – and of course how much money you spend, the standards vary a lot. Apart from that, I am usually lucky on my travels, there are only a few experiences that I remember as being not so pleasant. These include some lavatories in India. I do not wish to describe their conditions here – but it really wasn't very appetising. A friend of mine got one of his legs stuck in one of those toilets in Delhi. I felt pretty sorry for him, but it was kind of funny. Poor guy!"
Will Hatton has been traveling the world for ten years and blogs about his adventures over at The Broke Backpacker He runs adventure tours to Pakistan, a marketing blog called Ditch Your Desk, and multiple websites that enable him to earn money whilst traveling the world.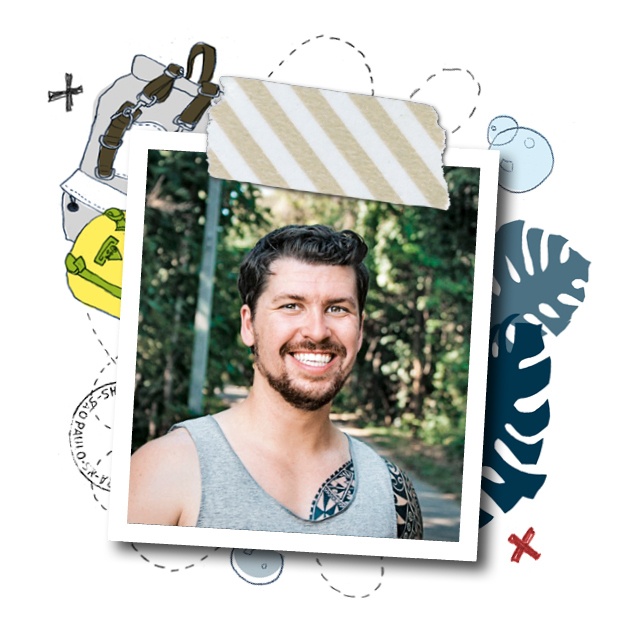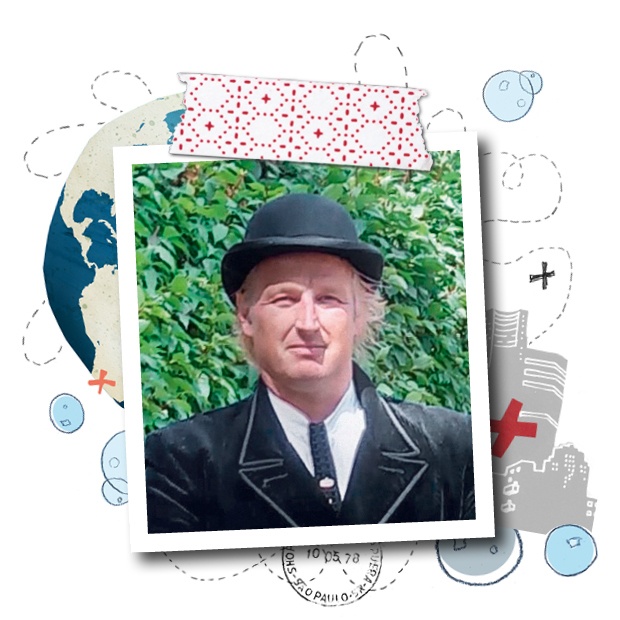 "Tidiness is important for motivation."- Karsten Krüger, , travelling journeyman and carpenter
"When we journeymen are out on the road, the topic of cleanliness plays a central role: : we put everything we own in our so-called "Charlottenburger" (a rolled-up bundle for travelling) or in our clothes. Anyone who is on the road the whole year has to make sure that his or her clothes are cleaned properly. Attention also has to be paid to ensure good bodily hygiene and, needless to say, a tidy place to stay is also essential. When I come to a construction site and have to work in filth and untidiness, I already gain a bad impression. Order is important for motivation, on the construction site and in real life.
Of course, we are shaped here by European standards with regard to the availability of water and education. We know why cleanliness is important and what role hygiene plays. I've already been to Australia, North America, Asia and Africa. If you look at countries where water is primarily used for drinking, then cleanliness as we know it is simply not feasible. The raw material is too valuable for this.
The worst thing I found on all my travels was the careless handling of garbage. In America, for example, I was driving along a railway line, and saw refrigerators discarded in the forest. However, you don't even have to look so far. Here in Europe, too, we are still a disposable society. Therefore, in my view, there is an urgent need for a shift in our awareness."

Karsten Krüger is a carpenter and has been working with wood for years – a natural material that is also used for building all over the world. During his travels as a carpenter, Krüger tries to treat his surroundings and environment with care.