How to prevent silica dust exposure
Silica dust is an ultra-fine deadly dust that is found in many building materials. In this report we take an in-depth look into what it is and how exposure can be prevented.
Silica dust - the new asbestos?
Concerns over workplace injury and accidents for construction workers have always been front of mind, however an ultra-fine dust known as silica dust is quickly becoming known as the most serious danger. Silica dust can be found in building materials such as brick, concrete, manufactured stone, marble and many others and is 100 times smaller than a grain of sand.
Due to its ultra-fine nature, silica can be inhaled without knowing and get stuck in the lungs for long periods of time which can lead to development of silicosis, lung cancer, kidney disease and chronic obstructive pulmonary disease.
The Cancer Council states "whilst not all those exposed will develop lung cancer, it is estimated that 230 people develop lung cancer per year as a result of past exposure to silica dust." It's no wonder ABC news has dubbed it "the biggest lung disease crisis since asbestos".
The NSW Government has started a nation leading program in combatting silicosis and the related diseases with a blitz already resulting in 114 notices to cease operation or improve practices in the workplace.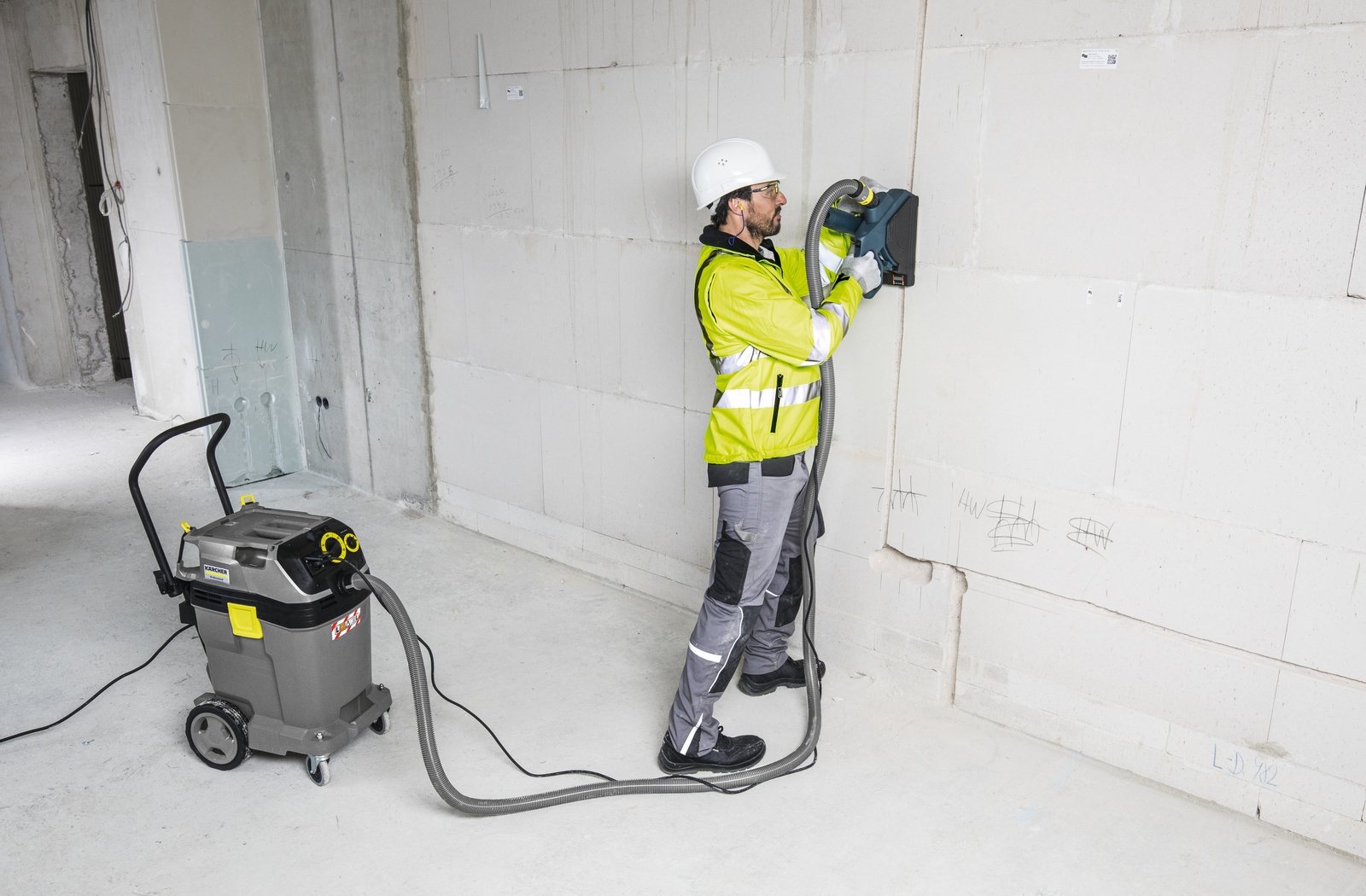 Whilst it is incredibly harmful and potentially life threatening, exposure is 100% preventable. Unfortunately many in the construction industry are still unaware of the dangers of silica dust and the preventative measures they need to take. SafeWork NSW identifies a list of these preventative measures for reducing exposure. These include wetting power tools before use on building materials to minimize dust and wearing suitable PPE such as face masks. However potentially the most important technique they list to limit exposure is to use ventilation at the source to extract the dust.
Certain commercial vacuum cleaners have power tool connection capabilities enabling them to extract the dust at the source as suggested. However due to the ultra-fine nature of silica dust, it is only specific classes of commercial vacuum cleaners that have the capabilities of removing silica dust safely. The commercial vacuum classes are L class, M class and H class and are classed due to their varying types of filtration capabilities. Worksafe Australia at the current time has officially recommended M & H class vacuum cleaners for the removal of silica dust, meaning traditional L class commercial vacs don't suffice.
Due to this recommendation, Kärcher has responded by introducing upgraded versions of its NT Tact class vacuums. The L class NT 30/1 and the NT 50/1 models which have previously been on the market will remain, however M class versions of those two models will now be available. Kärcher's M class range will come with power connection capabilities which will allow construction workers to execute the preventative measures listed by the Cancer Council & SafeWork NSW.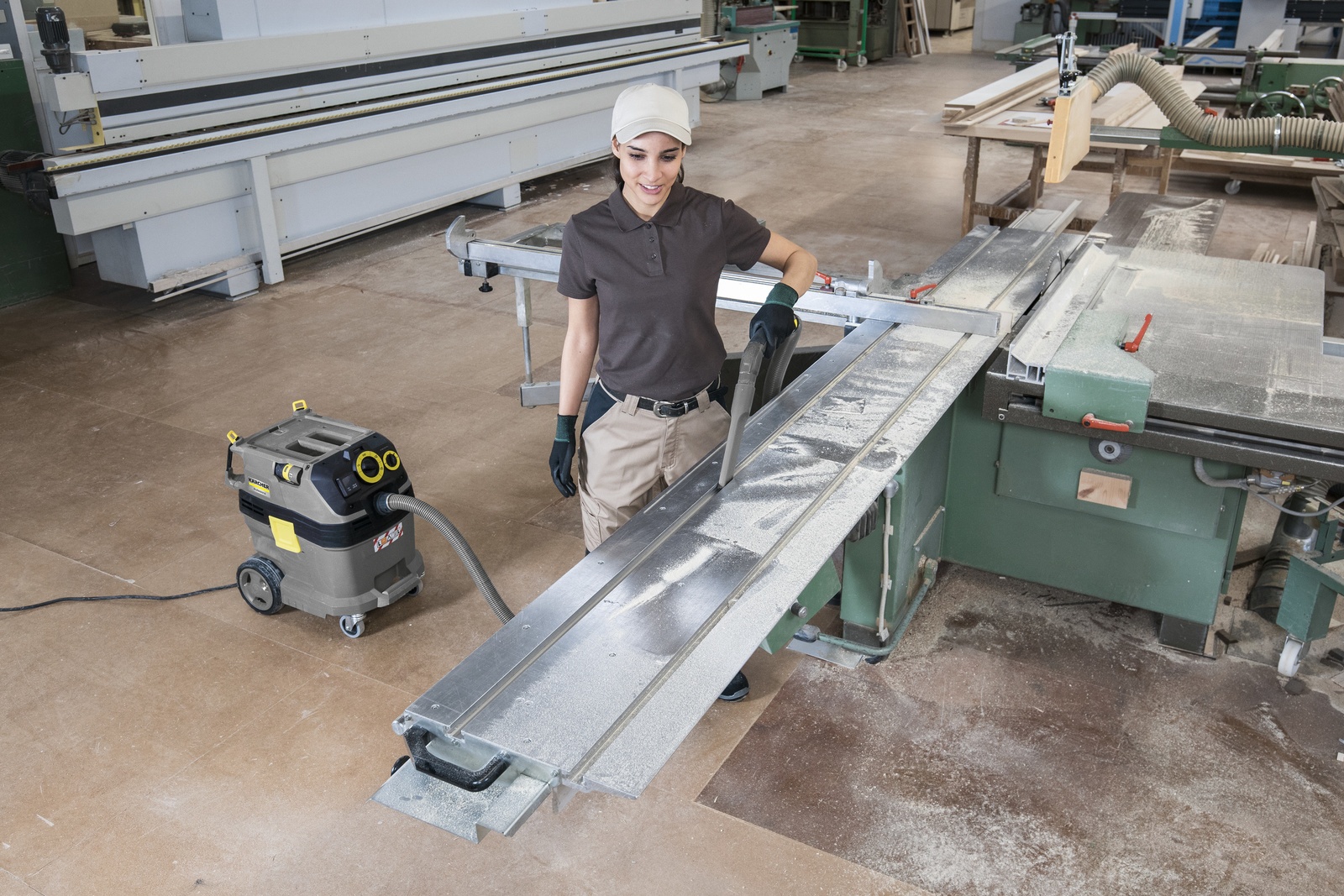 Kärcher is doing all it can in helping spread the message of the dangers of silica dust highlighted by Worksafe and the Cancer Council in order to prevent more lung related illnesses. In addition to this, supplying the solution has quickly become our priority. The Kärcher brand has been built around providing ongoing solutions to whatever the cleaning task so providing workers with preventitive measures to deadly dust is no exception.