SWEEPEX
Welcome to Sweepex Australia, now part of Kärcher Group.
Simple cleaning of warehouses, industrial & recycling plants, farming facilities & even for cleaning up after expos & events!
Call us on 1800 680 337 to find out how we can help you safeguard profitability and meet your daily cleaning needs, easily and simply.

Kärcher's range of Sweepex brooms can be easily attached to the front of forklifts - as well as front-end loaders, telehandlers and skid steer loaders.
They are ideal for cleaning up large mess that is too big for a traditional vacuum sweeper. The mess is all pushed over to one spot for a more simple clean up.
This makes them ideal for:
Warehouses
Industrial & recycling plants
Farming
Expo and event clean ups
Please see our Sweepex Broom range below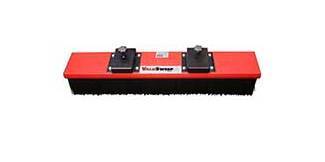 SweepEx Valu-Sweep 1500 mm Forklift Broom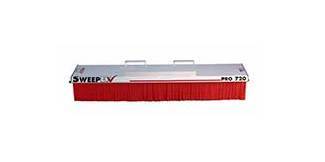 SweepEx PRO Forklift Brooms SPB600 (1500mm) and SPB720 (1800mm)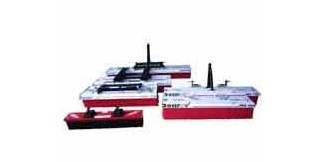 SweepEx MEGA Forklift Brooms SMB720 (1800mm) and SMB960 (2400mm)

Kärcher Australia announced the acquisition of Sweepex Australia on August 1st 2016. This acquisition represents an exciting development in the industrial cleaning equipment market within NSW.
Kärcher and Sweepex had a strong and productive business partnership for over 15 years and this acquisition aimed to leverage the respective strengths of both businesses. There are strong synergies between the pair and both have a real commitment to their customers and employees.
The success of SweepEx has been based on a 'customer first' focus - providing the right solutions to customers across Industry and Government, and backing those solutions with a strong commitment to after sales service and maintenance. The SweepEx sales and service capabilities extend across floor care, high pressure cleaners, design and installation of vehicle wash and stationary systems, and municipal sweepers.
As a result of this acquisition, the Kärcher NSW business boasts a significant service capability which is crucial to supporting the growing Kärcher professional business. It combines the solution focused mentality that comes with successful small business, with the resources and broad capabilities that come with a global business.
The SweepEx Team remains with the combined business as an integral part of Kärcher NSW, and the Company's goal is for its customers to see its service capability as a decisive competitive advantage.