SPOT CLEANER & SPRAY EXTRACTOR
Deep clean and remove unwanted stains and odours on every fibre of your fabrics.
Perfect for carpet, couches and furniture, car seats & mattresses.
Restore the "new look" in your carpet, dining chairs and furniture.
Perfect for any stain removal of nasty spills.
Can also be used as a wet & dry vacuum.
Deep Fiber Cleaning:
Say goodbye to stubborn dirt, embedded stains, and lingering odors. The SE 3-18 spot cleaner goes beyond the surface, penetrating deep into the fibers of your carpets, upholstery, and rugs. With its remarkable cleaning power, it removes even the toughest grime, leaving your home fresh and revitalized.
Cordless Freedom:
No more hassle with cords or limited mobility. The SE 3-18 spot cleaner is battery-operated, giving you the freedom to clean wherever you need to without restrictions. Effortlessly maneuver from room to room, from the living area to the bedrooms, and tackle every cleaning task with ease.
Self-Cleaning System:
We know that hygiene is essential, which is why we've incorporated an innovative self-cleaning system into the SE 3-18 spot cleaner. After each use, simply plug in the spray extraction hose into the unit, and let the system flush out any residual dirt. This ensures a fresh start to every cleaning session, without the worry of bacteria buildup.
Real-Time Battery Technology:
We believe in empowering our customers with real-time information. That's why the SE 3-18 spot cleaner features innovative real-time battery technology. The clear display keeps you informed about the battery power and time remaining, so you can confidently complete your cleaning tasks without interruption.
SE 3-18 Ultra Clean Battery Spot Cleaner Features
Convenient 2-in-1 hose
Enjoy the ultimate cleaning convenience with our 2-in-1 hose. The inside spray hose ensures great cleaning convenience, while the long, flexible suction hose allows you to clean difficult-to-access and narrow spaces with ease. Plus, the swivel joint on the hose provides even greater freedom of movement, ensuring you can clean every nook and cranny effortlessly.
Inside spray hose for great cleaning convenience.
Long, flexible suction hose for convenient cleaning, especially in difficult-to-access and narrow spaces.
With swivel joint on hose for even greater freedom of movement.
2-Tank System - Easy Filling and Emptying
Simplify your cleaning process with our 2-tank system. Filling the fresh water tank is a breeze, ensuring you can start cleaning in no time. When it's time to empty the dirty water tank, you can do so conveniently without any contact with dirt. Experience hassle-free cleaning from start to finish.
Simple filling of the fresh water tank.
Convenient removal and emptying of the dirty water tank without any contact with dirt.
Practical Accessory and Hose Storage
Transporting your cleaning essentials has never been easier. Our SE Compact features practical accessory and hose storage, allowing you to effortlessly carry it with just one hand. All the accessories and hose can be directly stowed on the device, ensuring you have everything you need at your fingertips when you need it.
Easily transported with just one hand – all enclosed accessories and the hose can be directly stowed on the device.
All accessories are always attached to the device, so you can rely on them being there at the point of use.
Compact Design - Flexibility Everywhere
Our SE Compact is designed to be flexible, fitting into narrow areas and accessing difficult-to-reach spaces effortlessly. Its compact size and practical handle make it easy to transport the device without any hassle. No cleaning challenge is too big or too small for this powerhouse.
Flexible, also in narrow areas or areas that are difficult to access.
With practical handle for fast and convenient transport of the device.

Experience the Wow Factor
Cleanliness with the WOW factor is now within your reach. The new SE 3-18 Compact cordless spray extraction cleaner is a game-changer in the cleaning world. With the power of the 18 V Karcher battery platform, this cleaner offers super flexible cleaning that is just as powerful as our corded spray extraction cleaners. Enjoy efficient, convenient, and fiber-deep cleaning in just one step - whether it's your car seats, garden furniture, or upholstery, you can now tackle any cleaning task, even hard-to-reach places.
Where Can I Use It?
The Karcher Ultra Clean is your go-to solution for all carpet and fabric areas. Whether you need to spot clean or bring back the fresh look of larger areas, this cleaner is up to the task. It works by spraying detergent deep into the fibres, loosening the dirt, and then vacuuming away the dirty water. No more unwanted stains or dirt lingering in your carpets, couches, car seats, or furniture - the SE Compact will leave them looking pristine.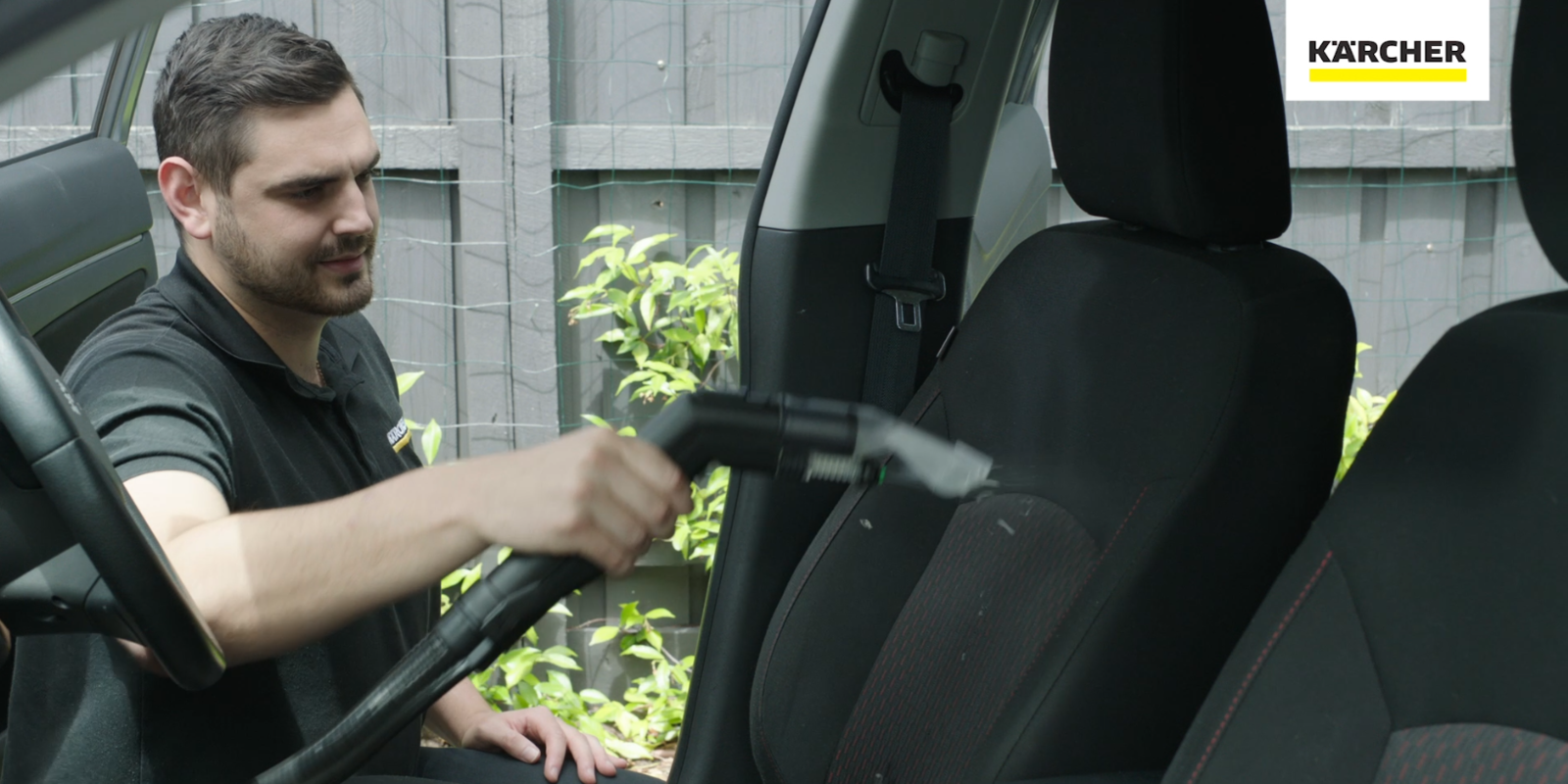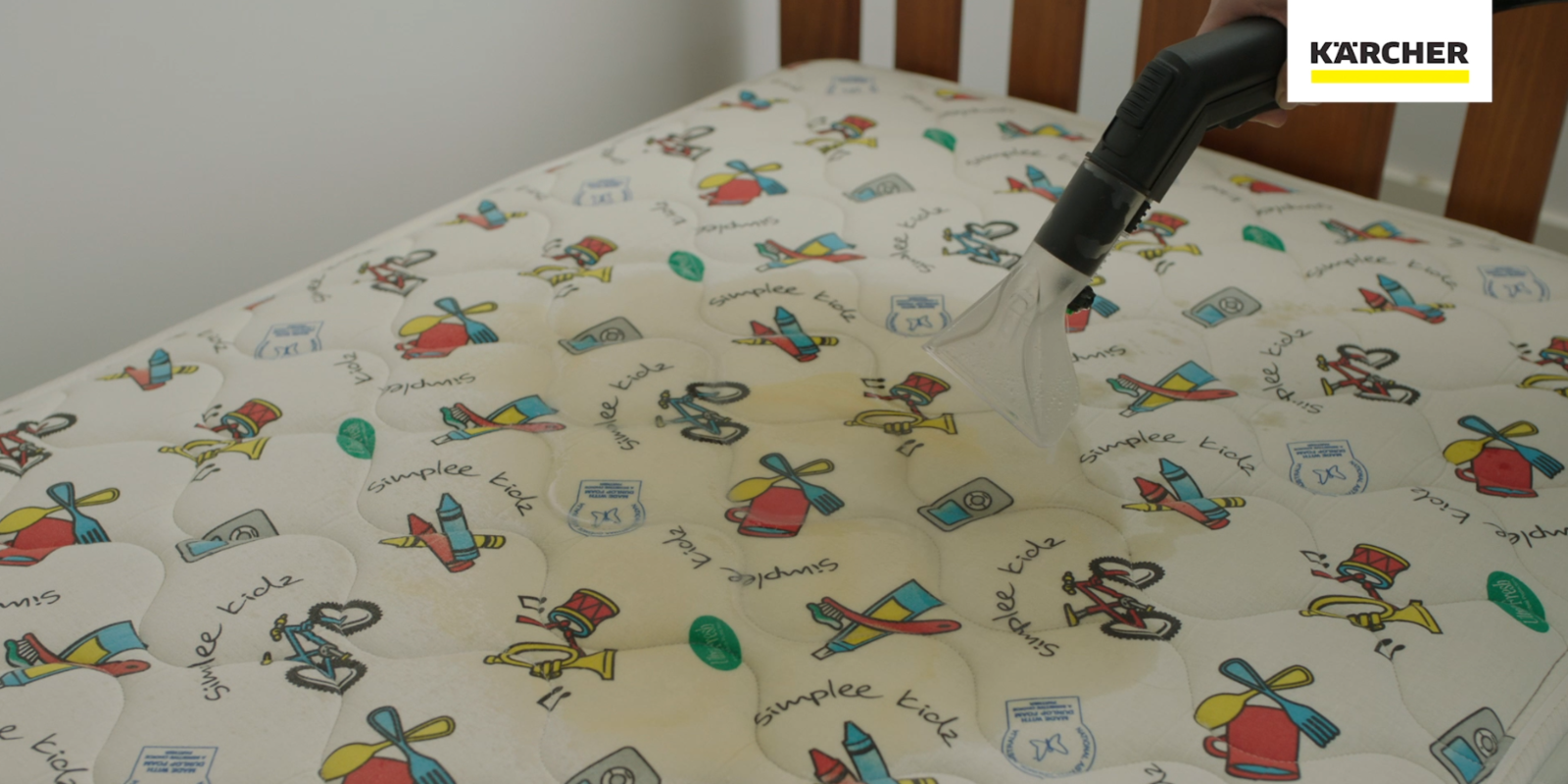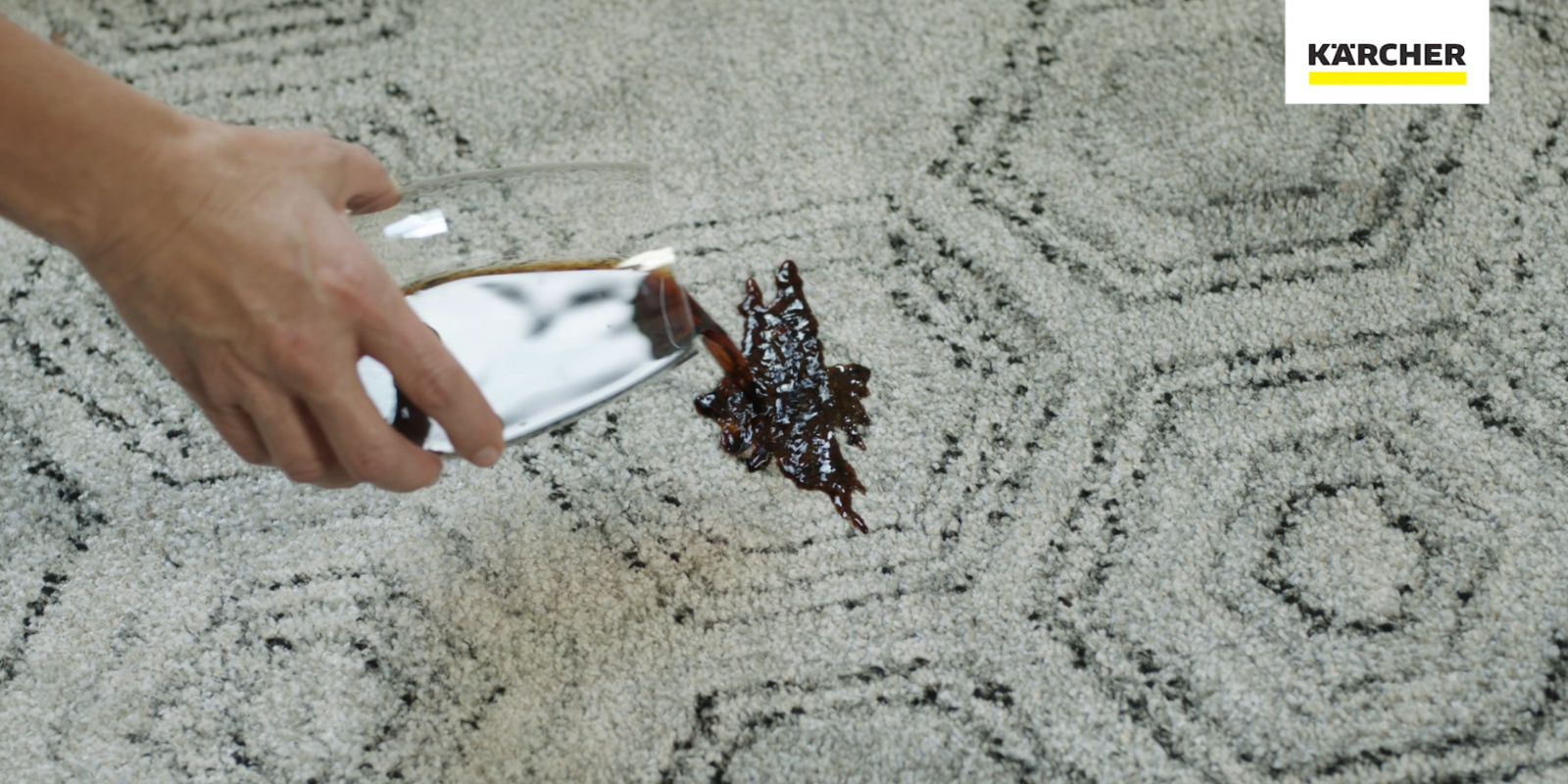 How to clean your carpet
Whether it's removing red wine stains or kids vomit, there's no stain our SE 5.100 Carpet Cleaner can't handle!
Watch it in Action
While vacuuming can remove surface dirt, the Karcher SE 3-18 Battery Spray Extractor takes deep cleaning to a whole new level. This carpet cleaning machine sprays cleaning chemicals deep into the fibers, loosening the dirt and grime, and then effortlessly vacuuming it away until the area is spotless. Don't just take our word for it, watch the video below to see how it tackles even stubborn coke stains on carpets!
Restore Old Looking Furniture - See Our How-To Guides
Our Karcher Carpet Cleaners are not limited to carpets alone. You can also use them to clean car seats, mattresses, and upholstery. Check out our how-to guides complete with step-by-step instructional videos to learn how to clean your car seats, mattress, and carpet effectively. No stain is too tough for our SE 3-18 Battery Carpet Cleaner - whether it's red wine stains or kids' accidents, we've got you covered.
How to Guides