The Ultimate Window Vac Bundle
Includes a WV 6 Window Vac, Window Vac Extension Pole, WV 6 Small Suction Head and a 500ml Glass Cleaner Concentrate.
Clean windows three times faster than before!
Simple spray, wipe & vac for EASY cleaning.
Streak and drip free window cleaning.
Also perfect for shower screens, pool fences, mirrors and benchtop spills.
Battery operated and lightweight.
Includes KV 4 Cordless All-Surface Cleaner, removing the need to spray and wipe before using Window Vac.
Kärcher has improved the original Window Vac again and developed an even more flexible model featuring innovative blade technology and longer battery running time – the WV 6 Plus. The new longer suction blade allows you to remove excess fluid from entire surfaces in just one charge. The Window Vac's extra-long battery running time of 100 minutes means you can keep going for even longer. You can plan your cleaning precisely thanks to the display which indicates the remaining minutes of running time. As usual, the intelligent combination of spray bottle and microfibre wiping cloth, along with the suction function on the Window Vac, guarantees extremely effective cleaning and sparkling clean windows – with no streaks or residue. The ergonomic WV 6 Plus Window Vac by Kärcher also allows you to clean your windows in an especially hygienic way, because you do not come into direct contact with the dirty water.
Features and benefits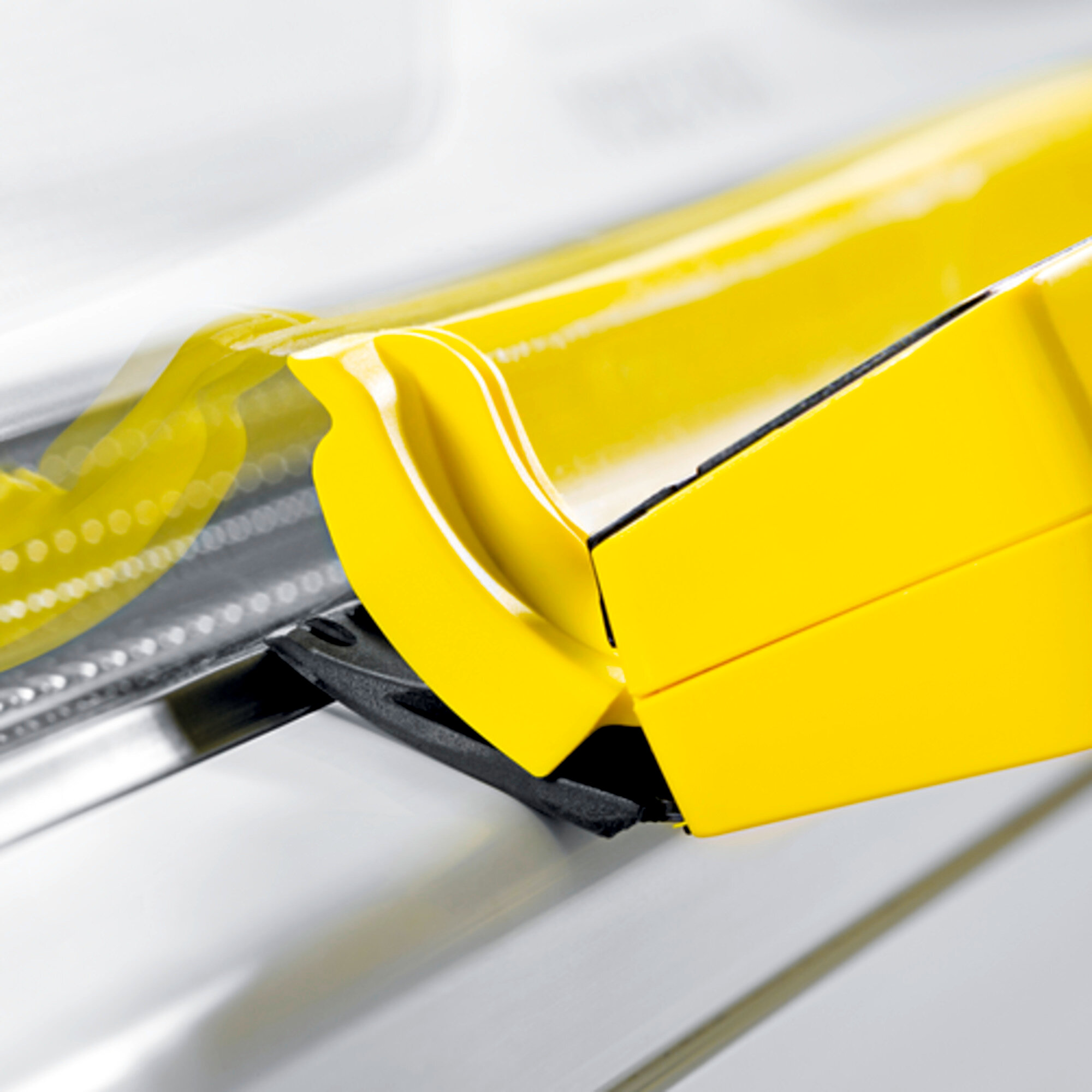 Improved blade technology
The innovative long blade makes cleaning even more flexible – ideal for applications close to the floor.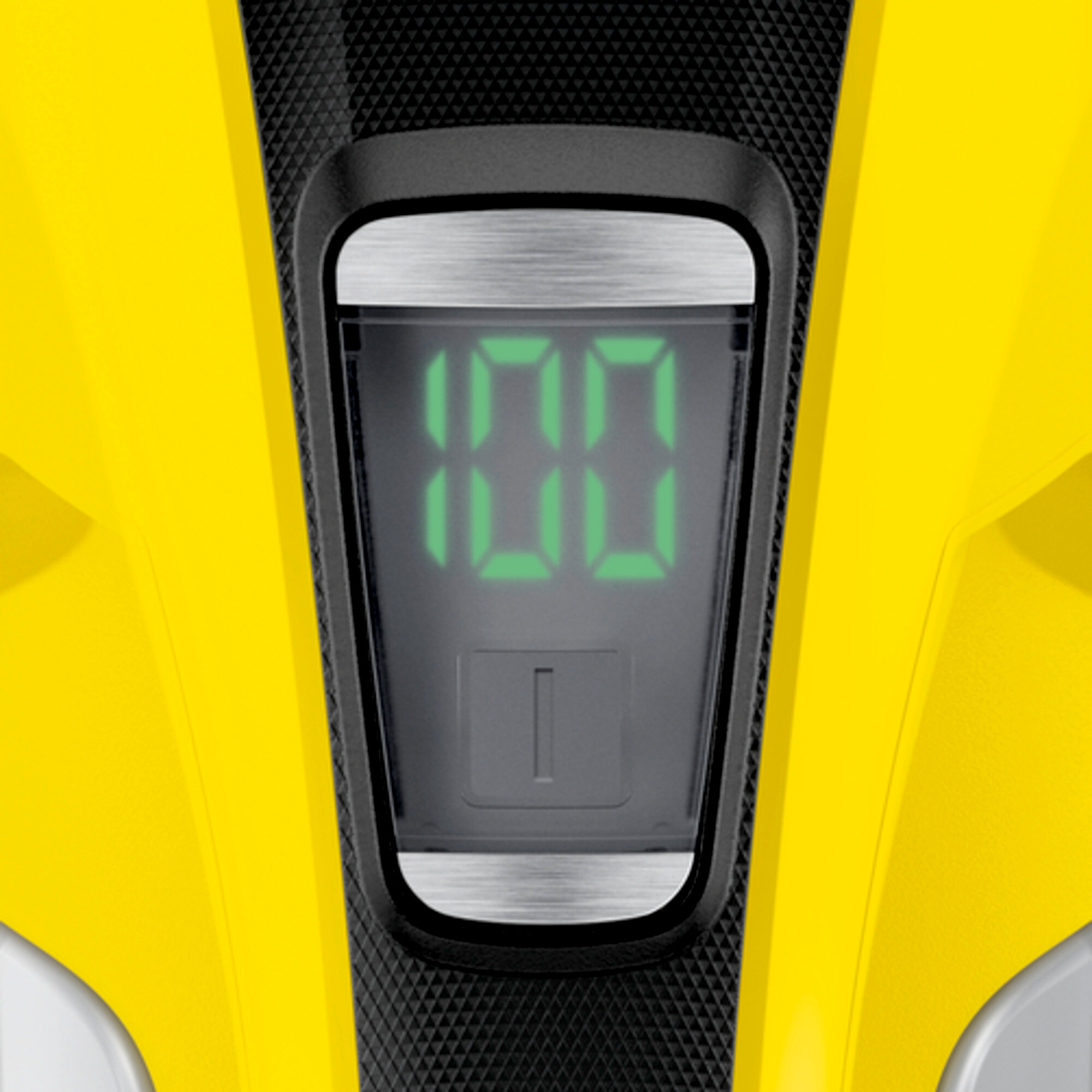 Extra-long battery running time
The Window Vac's extra-long battery running time of 100 minutes enables uninterrupted cleaning.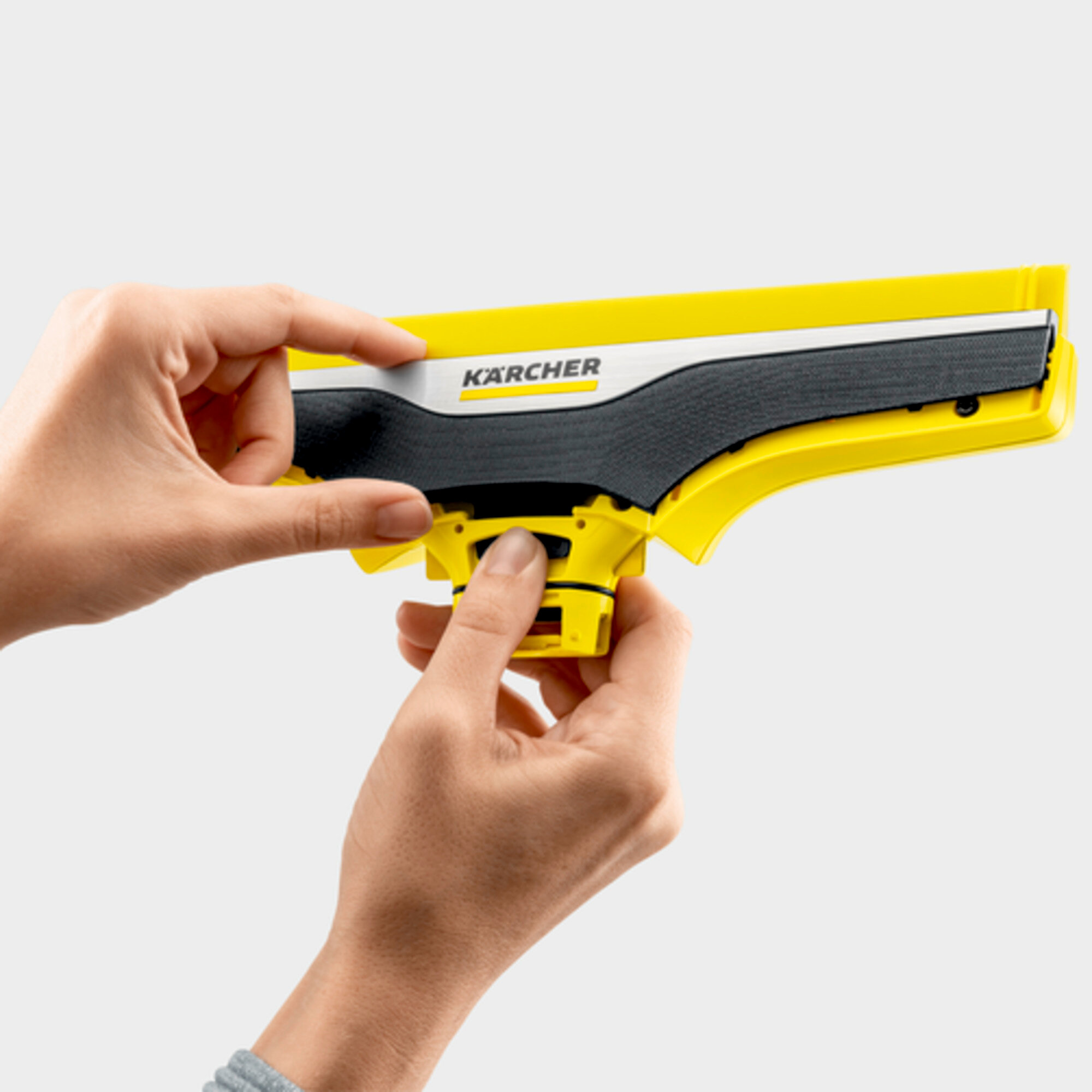 Removable blade
The squeegee blade can simply be detached from the suction nozzle and cleaned after each use.
Quick and hygienic tank draining
Easily fill and drain the KV 4 fresh and WV 6 dirty water tank without coming into contact with water or dirt.
Pleasantly quiet
The low noise level of the Window Vac makes working even more pleasant.
Display which indicates the remaining minutes of battery running time
The battery charge display indicates the remaining minutes of battery running time. Cleaning can be planned more easily.
The original
Original Kärcher quality from the inventor of the window vac.
Three times quicker than traditional methods.
Window cleaning is three times faster with the Window Vac than with conventional methods.
Drip and streak-free result
Thanks to electronic water vacuuming, annoying streaks have been banished forever. For sparkling clean windows.
Diverse applications
Suitable for all smooth surfaces, such as tiles, mirrors or shower cabins.
Specifications
Technical data
Working width of suction nozzle (mm)
280
Waste water container capacity (ml)
150
Battery running time (min.)
100
Battery charge time (min.)
170
Battery type
Lithium-ion battery
Type of current (V/

Hz

)
100 - 240 / 50 - 60
Weight incl. battery (kg)
0.8
Equipment
Battery charger
Quick charger
Window cleaner concentrate (1 × 20 ml)
Exchangeable suction nozzle
Application areas
All smooth surfaces
Windows
Mirrors
Tiles
Glass tables
Shower screens