SP 7 Inox Dirt Submersible Pump
Pump out and circulate up to 15,500 l/h of dirty water.
Prepare for floods - put a submersible pump in a pit around your home to prevent flooding.
Drain flood houses, pools & ponds around the home.
Drain pits around building sites - limit your downtime!
An individually adjustable level sensor starts the SP 7 Inox Submersible Pump dirty water pump immediately upon contact with water. If the water level falls back below the level sensor, the pump stops automatically after 15 seconds. The extremely high-performance submersible pump is perfect for draining areas such as large garden ponds, flooded cellars or flooded building excavations (max. 100 m³), since it can reliably pump out heavily polluted water (up to 30 mm large dirt particles) at up to 15,500 l/h. For even more heavily polluted water, the integrated, pull-down stainless steel prefilter protects against blockages. The submersible pump can be switched to continuous operation using the automatic/manual switch. It reliably pumps out up to a residual water height of 35 millimetres, both in continuous operation and in automatic mode, with the corresponding adjustment of the level sensor. With theQuick Connect connection threads, 1", 1 1/4" and 1 1/2" hoses can be quickly and easily connected. Thanks to the stainless steel casing and robust slide ring sealing, the pump has an especially long lifetime. An extended 5 year warranty is also available.
Features and benefits
Ceramic face seal.
For an extra long lifetime.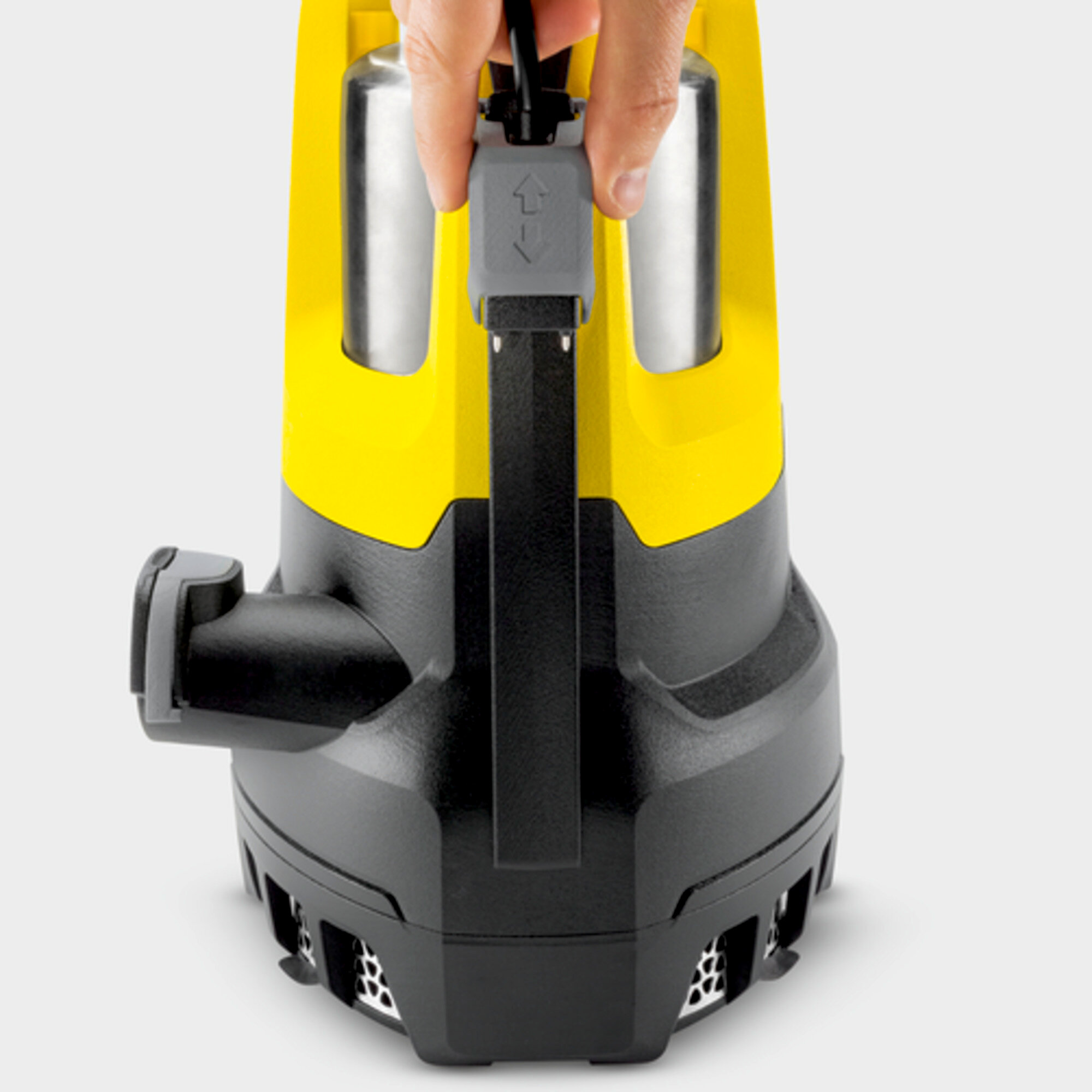 Level Sensor
For continuously variable definition of the switch-on and switch-off points of the pumps.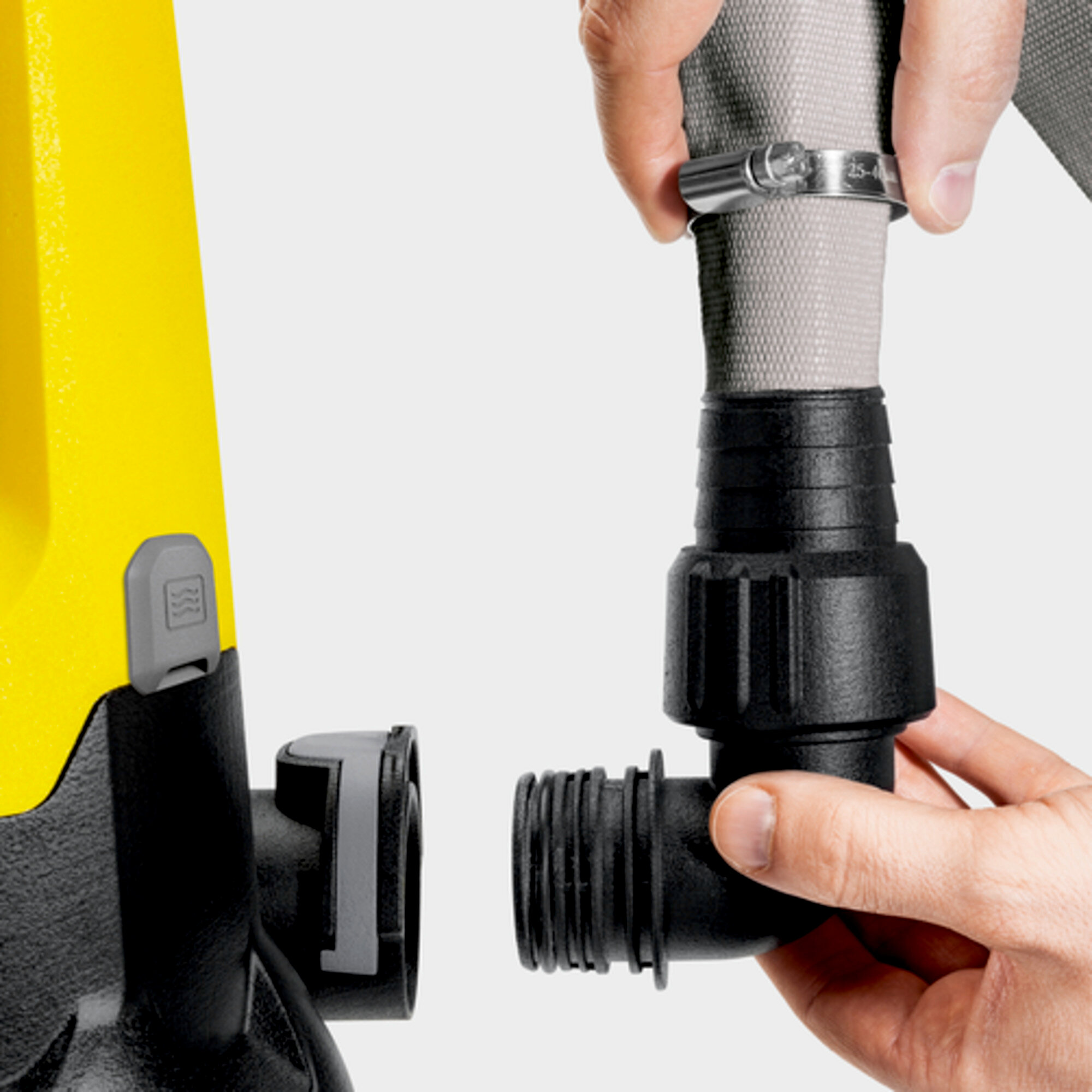 Quick Connect
Connection thread for quick and uncomplicated connection of 1", 1 1/4" and 1 1/2" hoses.
Designed for dirty water
Reliable pumping of water with dirt particles up to 30 mm in size.
Auto/manual switch
For switching between automatic and manual mode.
Comfortable carry handle
Comfortable to hold and can also be used as a rope holder.
Robust and integrated stainless steel prefilter
Protects the pump against excessively heavy soiling and thus prevents the pump impeller from becoming blocked.
Specifications
Technical data
Max. motor rating (W)
750
Max. flow rate (l/h)
< 15500
Delivery temperature (°C)
max. 35
Delivery head/pressure, max. (m/bar)
8 / 0.8
Grain size (mm)
max. 30
Depth of immersion (m)
max. 7
After-running time (s)
15
Min. residual water, manual (mm)
35
Connecting thread
G1 1/2
Power cord (/m)
H07RN8-F / 10
Voltage (V)
230 - 240
Frequency (

Hz

)
50
Dimensions (L x W x H) (mm)
238 x 287 x 354
Weight without accessories (kg)
6.7
Equipment
Comfortable carry handle
Connecting hose, 1'', 1 1/4'', 1 1/2''
Easy hose connection thanks to

Quick Connect

Level sensor: Continuous switching level definition
Integrated stainless-steel prefilter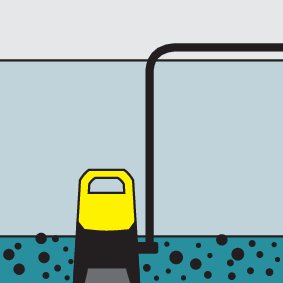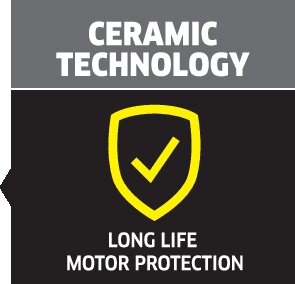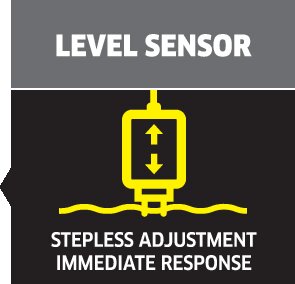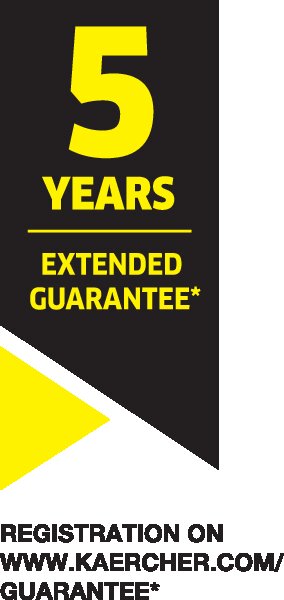 Application areas
Pumping water from garden ponds
Use in event of flooding
Draining building pits up to max. 100 m³
Find parts
Find parts & diagrams for your Kärcher cleaning equipment. Select "Find Parts" to begin your search or contact your authorized Kärcher dealer or retailer.