Steam Cleaner How To guide
How to clean: taps, grouting, extractor hoods
How to clean: hard floors
How to clean: carpet stains
How to use your steam cleaner to: freshen clothing
How to use your steam cleaner to: strip wallpaper
The right tools for the job: accessories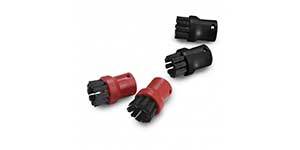 Practical round brush set in two colours for various uses. Brushes available in different colours for different uses. Different coloured brushes can be used in bathrooms, kitchens, etc. Flexible steam brushes ideal for use around the home.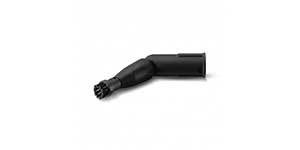 Steam turbo brush for effortless cleaning in half the time. Powerful cleaning action obviates the need for scrubbing. Brush vibrates to assist the cleaning action of steam for easy dirt removal. Kärcher steam turbo brush cleans in crevices, corners and edges in half the time.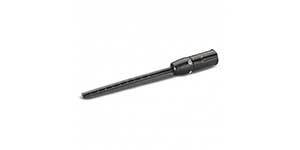 Textile care nozzle freshens and removes creases from clothes and fabrics and effectively removes odours. Practical textile care nozzle – the easy and space-saving way to quickly refresh and remove creases from hanging clothes and fabrics. Integrated fluff remover quickly removes adhering fluff.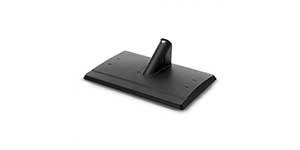 Wallpaper stripper ideal for removing wallpaper and glue residues using the power of steam Steam cleaner can be used for removing wallpaper and decorating.
Why choose steam cleaner?