Keeping the Parliament House Clean with Kärcher
Karcher Australia in cooperation with ''DRB Equipment Repairs'' has recently supplied a compact city sweeper MC 50 to ''Canberra Queanbeyan Cleaning'' to sweep the public areas around the Parliament House.
Efficiency and Productivity with the MC 50
The MC 50 is a highly economical, manoeuvrable and effective sweeper ideal for pathways, parking lots and open areas.
It features a pressure washer attachment and suction hose to spot clean without the need of getting another machine. The third side broom increases the cleaning width and can be raised to clean gutters.
With its heating and air conditioning system the driver feels comfortable all year round.
The owner of ''Canberra Queanbeyan Cleaning'' Naume Doreski says: ''We are pleased with our purchase and look forward to meeting and exceeding our clients requirements. With the unit we are able to increase efficiency and productivity''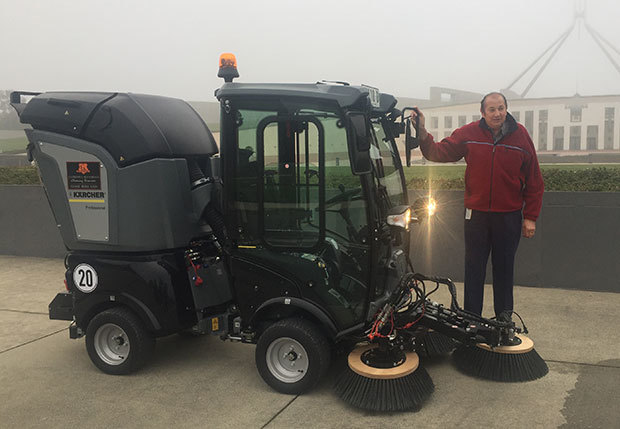 ---