This is what has been happening at Kärcher
2.8 m high CB 3/28 car wash has been dispatched to a customer in Melbourne
Our Car Wash team is watching CB 3/28 (2.8 wash high) with water reclamation plant wrp 8000 being dispatched to a client in Melbourne VIC.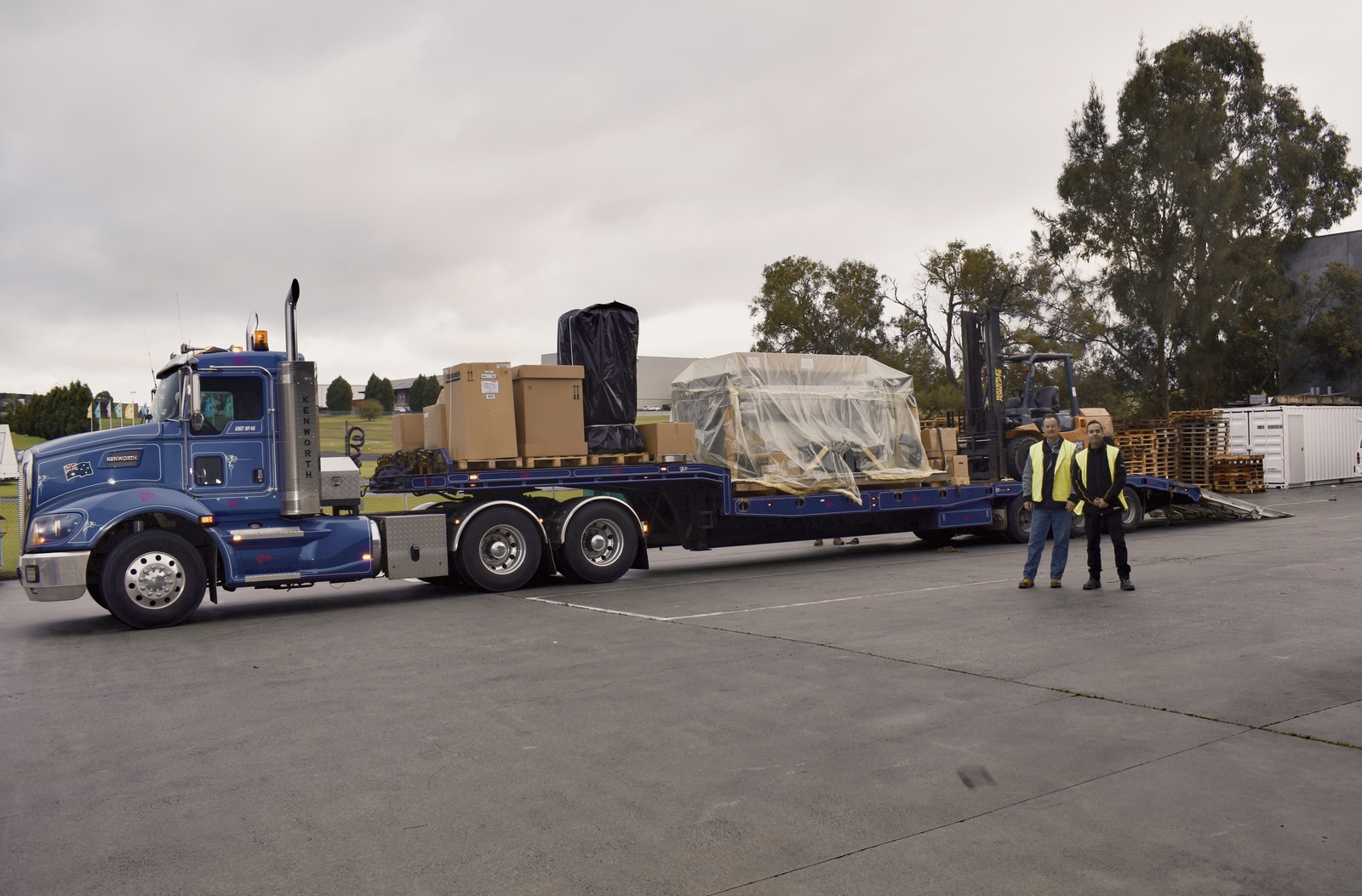 MegaTrans 2018 - Melbourne Exhibition and Convention Centre
On the 10th – 12th of May Karcher Australia and our wash partners exhibited at the MegaTrans 2018 Transport and Logistics show in Melbourne, Victoria.
We exhibited and demonstrated our Truck & Bus wash engineered cleaning solutions along with a range of Karcher professional cleaning equipment and machines.
We had the opportunity to exhibit amongst Road Transport, Sea, Rail and Infrastructure companies and the opportunity to meet with hands-on operational decision makers which in turn has resulted in potential sales leads.
The team worked seamlessly and hard to collaborate the stand and the outcome was impressive. Those who lead and organise a stand at any type of show or event know the level of work and coordination that is involved with piecing it all together.
On behalf of the vehicle wash team, we want to thank everyone involved and a very special thanks to the staff who helped with the construction of the stand and attending the show days.
Our Next show will be ACWA Car Wash Show 30th of October – 1st of November 2018 – we look forward to you all visiting us again.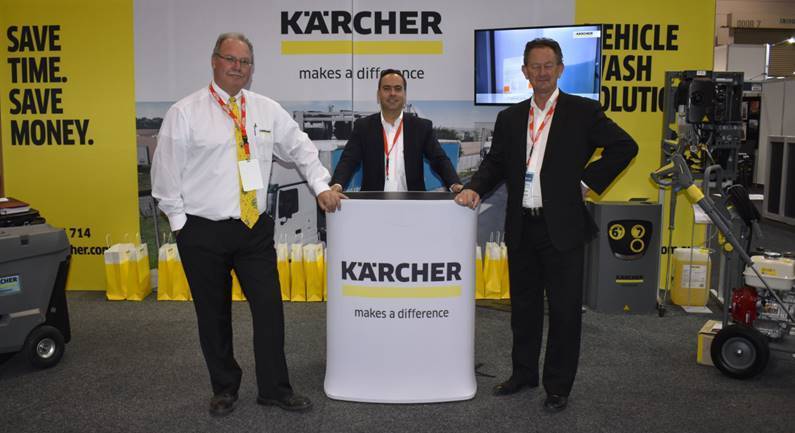 First CB 5 Gantry Car Wash install in the southern hemisphere
In December 2017, a major milestone occurred for Karcher Australia. The Wash Team - Ken Harrison, Aural Modoran and Kathleen Guran successfully installed the first CB5 Gantry Car Wash (that we are aware of) in the southern hemisphere in a car dealership in Melbourne. We would like to take this opportunity to thank the team on their hard work throughout the whole project. Our customer saw immediate value in the new unit when we mentioned that they would be able to wash at least 120 cars a day perfectly with an average wash time of between 3-5 minutes.

Karcher Australia's specialist Engineered Solutions team can add this impressive feat to the long list of achievements in recent times. Karcher Australia is extremely proud of what our teams have accomplished here and are already excited about the next opportunity!!