Spray Extraction Machines
Go that step further than vacuuming and deep clean carpet and upholstery with Spray Extractors.
Deep clean carpet, upholstery and even car interiors.
For both spot cleaning and entire area cleans.


Shop Spray Extraction Machines and recieve TWO free detergents!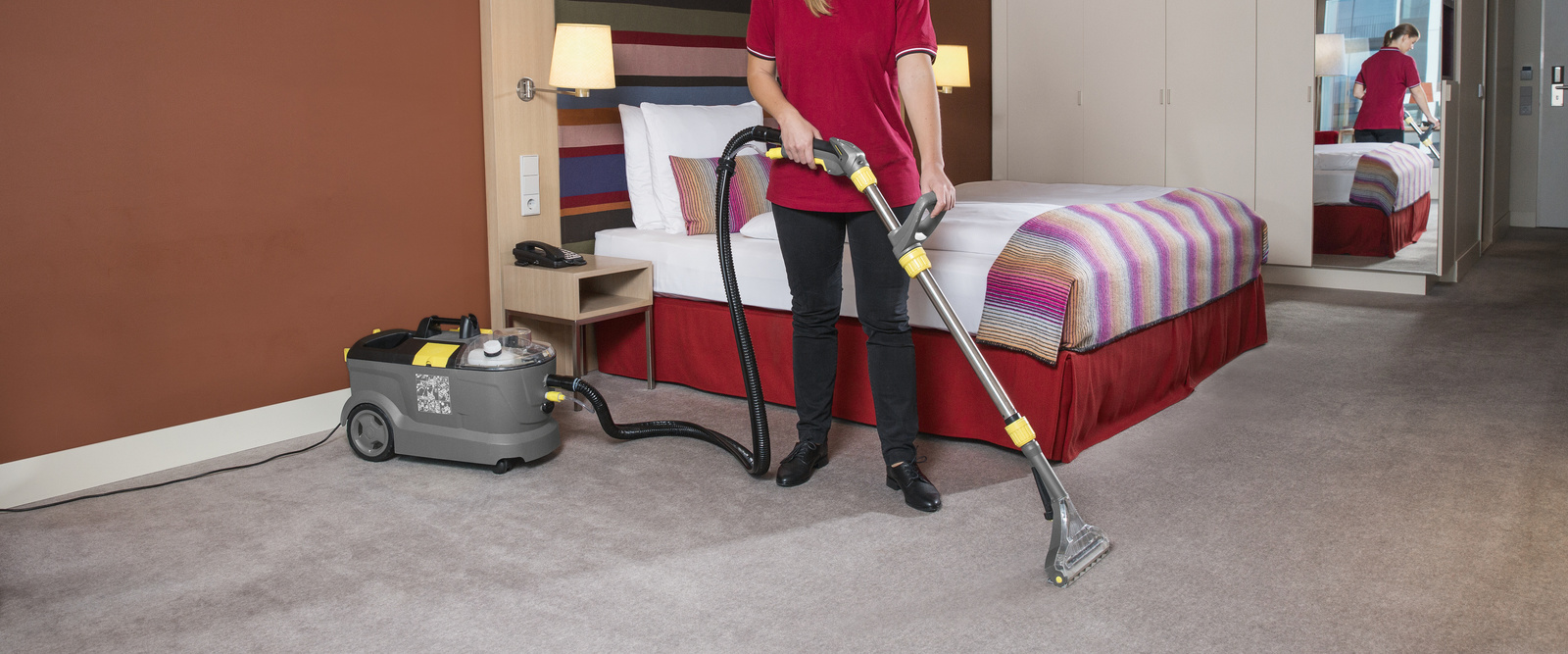 Deep Carpet Cleaning
Perfect for use either spot cleaning or cleaning a whole carpeted area.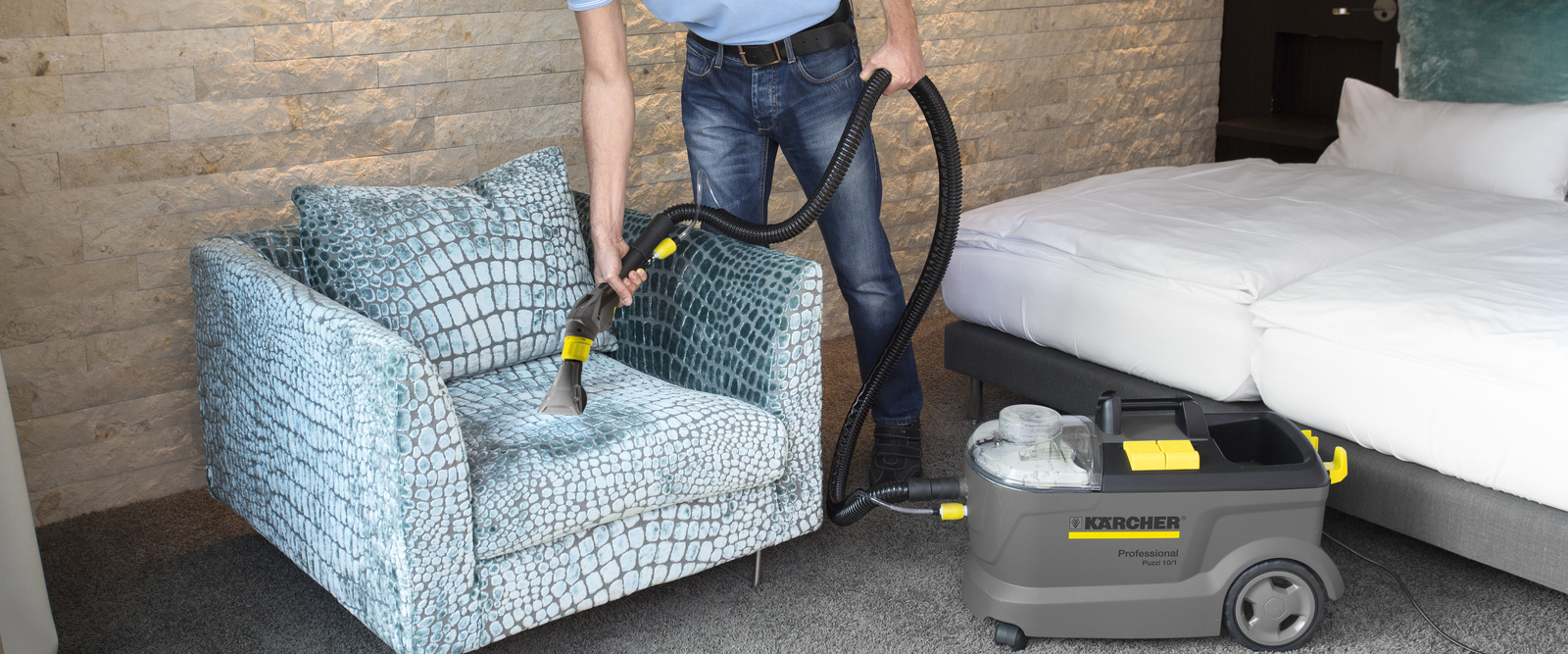 Upholstery Cleaning
Deep clean furniture and mattresses in all commercial settings. Even perfect for the car seats & interior!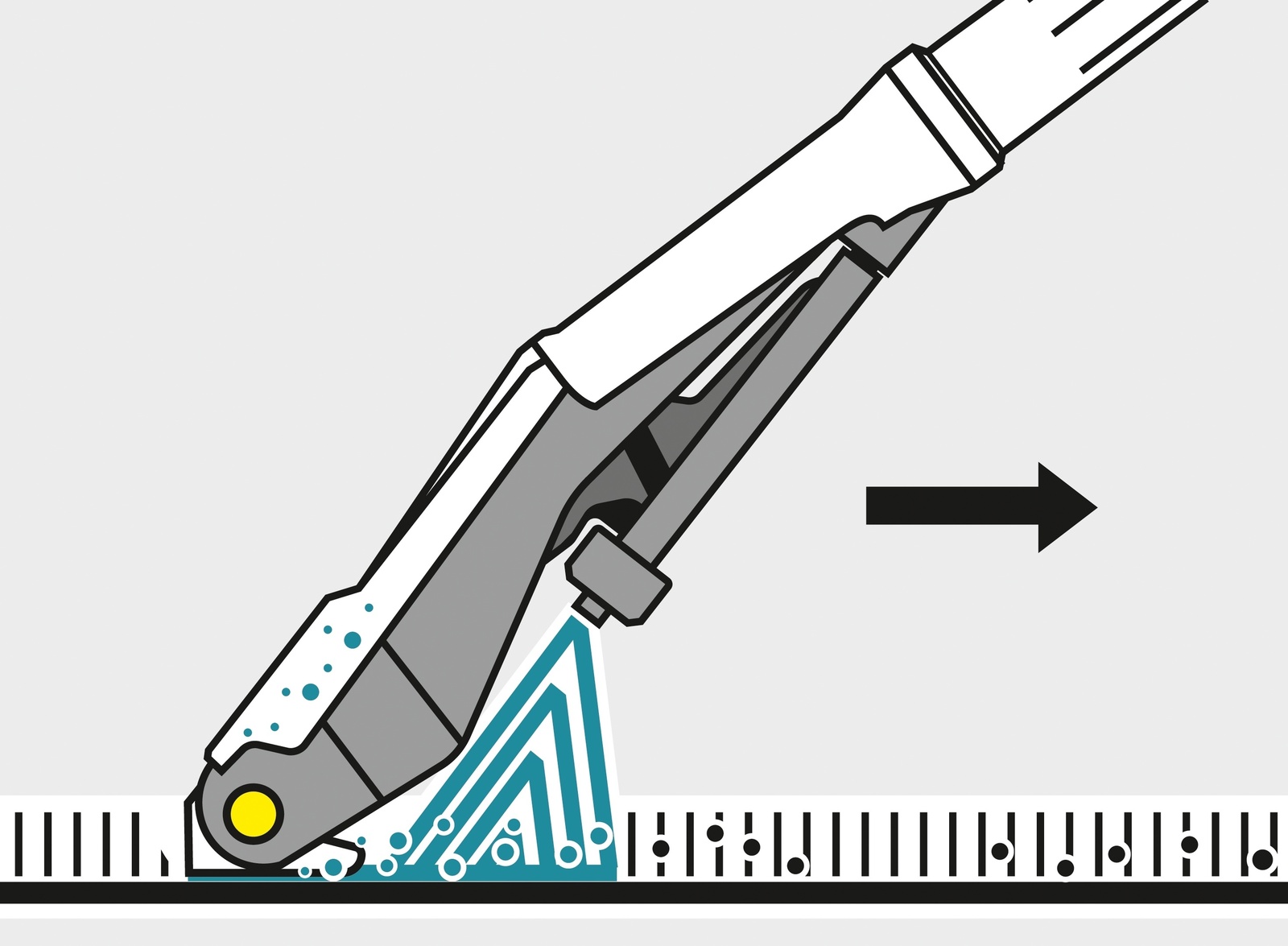 How Do Spray Extraction Machines Work?
1. Liquid is taken from the fresh water tank by the pump and transported to the floor nozzle.
2. There, the cleaning solution is sprayed into the floor base covering with pressure.
3. The water & detergent wets the dirt, making it loose.
4. When the pump and turbine are switched on, the cleaning solution is sprayed and vacuumed up again.
5. The dirty water is captured in a seperate dirty water tank.
Due to the process of wetting the floor base covering first to unsettle the dirt, the spray extractor should always be used in opposite direction - meaning it should be pulled towards you in one single stroke whilst cleaning.
Types of Textile Floor Cleaning
To understand how spray extraction & deep carpet cleaning machines work, we first must have some knowledge of the different types of textile cleaning.
Tasks such as carpet cleaning, rug cleaning and upholstery cleaning can be split into three main categories, being:
Daily cleaning
Interim cleaning
Restorative cleaning
Daily Cleaning
Daily carpet cleaning is important to remove the daily dirt so that the visible appearance of the textile floor is retained. This type of clean can be achieved with a professional vacuum cleaner, upright brush-type vacuum cleaners or carpet sweepers.
Dirt such as loose sand, dust, hair & fluff is removed in this type of carpet & textile clean.
Interim Cleaning
To clean pathways and large-scale adhesive dirt, interim carpet cleaning processes are ideal in most cases. The aim of interim cleaning is to delay the timely deep cleaning for as long as possible.
This type of clean is often done for large carpeted areas such as hotel walkways, large office spaces and carpeted recreational halls. Commercial carpet cleaners & large carpet cleaning machines are needed for this type of job.
Restorative Cleaning
To provide a deep carpet clean, restorative wet cleaning is required to thoroughly remove adhesive dirt. Spray extraction machines are highly considered the most efficient and effective methods of deep carpet cleaning. Other methods include carpet shampooing and combination methods of microfibre pad/ Thread pad + spray extraction.
Through a large volume of liquid & some detergent, dirt is washed from the floor covering. It is then dissolved through the mechanical treatment & directly reabsorbed as loosened dirt.
Most carpet & rug cleaning techniques only clean the top section of the textile floor. Restorative cleaning methods provide a deep clean of the floor covering based of that textile floor, as well as cleaning the surface.
Setup and Use of Kärcher
Puzzi

Machines