Hot Water High Pressure Cleaners
Compact, middle & super class hot water high pressure cleaners.
Whether the automotive industry, agriculture, construction or forwarding industry: the mobile super class offers top class performance where work once had to be carried out stationary.
For car dealerships, building trade, agriculture and municipal use: the middle class combines innovative technology with maximum operating convenience. Ideal for heavy-duty use.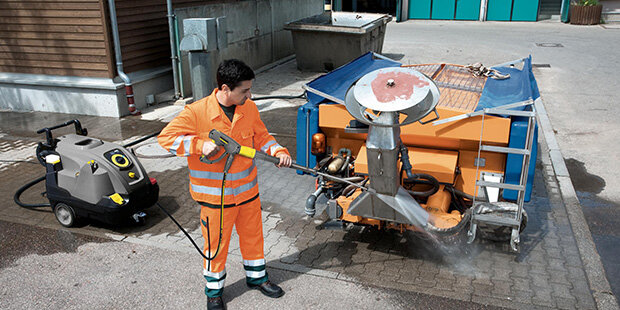 Innovative technology – easy handling: the compact class features one-button operation, chassis with integrated tank and on-board high-pressure hose drum.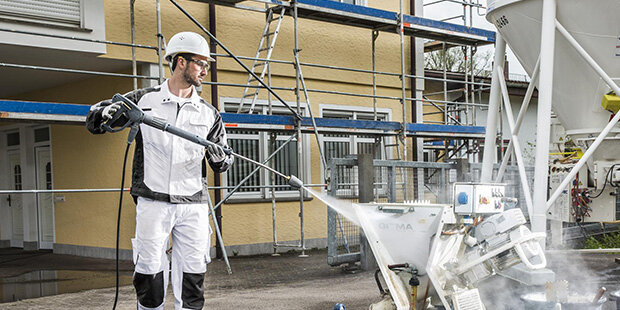 These powerful and robust machines stand out due to their manoeuvrability and easy transport. This makes the upright class an economical alternative for diverse workshops, small garages and cleaning service providers.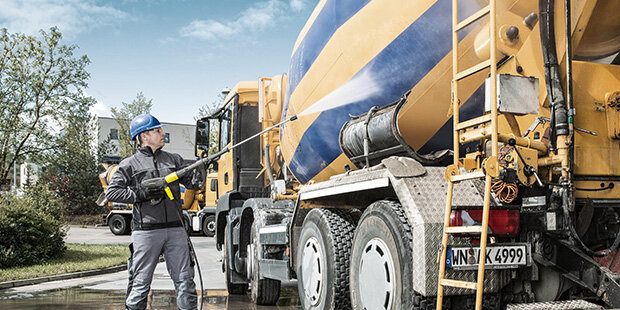 Where there is no power source, high pressure cleaners with combustion engine – with optional biodiesel operation – offer maximum versatility and independence.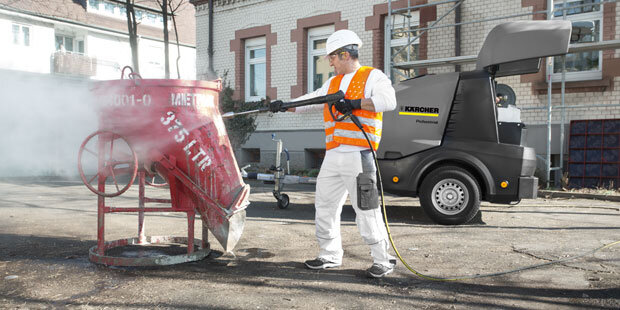 The all-round mobile and self-contained solution for professional use in local authorities, construction and industry. Configurable, highly efficient, reliable and easy to use. The 500 litre water tank and 100 litre fuel tank on board allow for up to 60 minutes of stand-alone use without connecting to electricity or water supplies.
Heat is a key factor for more hygiene
The use of detergents and disinfectants plays an important role in cleaning processes. What many do not know: Hot water and steam also make a significant contribution and can therefore also help to combat germs, bacteria and viruses.
A study by the Thuringian State Office for Agriculture* showed that water temperature has a major impact on reducing germs and bacterial colonies. At 60˚C water temperature the number of bacterial colonies is already reduced by up to 90%. Under steam stage (155˚C) even an almost complete reduction could be achieved under the test conditions.
In order to support the contribution of hot water, the addition of disinfectant by the high-pressure cleaner is recommended.
* [Agricultural Manager March 2015]