Scrubber drier
BR 30/4 C
The BR 30/4 C scrubber dryer is light and compact – weighing only 11.5 kg, this highly innovative and powerful vacuum is ideal for cleaning hard surfaces from 20 to 200 m² as the perfect alternative to manual cleaning.
This machine is as easy to manoeuvre as a vacuum brush. It exerts ten times more contact pressure than mopping by hand with far better cleaning performance. And this, at a roller speed of about 1,500 revolutions. The machine maintains suction while vacuuming forwards and backwards. The squeegees can also be raised for stubborn dirt. This ensures a longer contact time for the cleaning fleet. Floors are immediately dry and non-slip after cleaning. Ideal for cleaning of smaller shops, restaurants, petrol stations, supermarkets, sanitary areas, hotels and snack areas or as a supplement to an existing scrubber dryer.
Features and benefits
High-speed roller brush
Ten times higher contact pressure than manual cleaning.
The roller brush also cleans structured surfaces and crevices.
The roller initiates an automatic forwards motion, meaning that the machine does not need to be pushed.
Immediately dry
The soft suction lips remove moisture – backwards and forwards.
The floor is immediately dry.
For intensive cleaning, the suction can also be deactivated using the foot pedal.
Vacuum off facility
The suction can be deactivated using the foot pedal.
For a thorough cleaning, the cleaning fleet can be spread out first, and then suctioned off separately.
Tanks are removable
The handy fresh water tank can be removed separately and can also be filled in small sinks.
The wastewater tank can be removed separately and can be emptied into the sink, for example.
Tanks can be removed separately or together. Including handle for easy transport.
Specifications
Technical data
| | |
| --- | --- |
| Drive type | Mains operation |
| Brush working width (Millimetre) | 300 |
| Vacuum working width (Millimetre) | 300 |
| Fresh/dirty water tank (Litre) | 4 / 4 |
| Theoretical working capacity (Square metres per hour) | 200 |
| Practical working capacity (Square metres per hour) | 130 |
| Brush speed (Revolutions per minute) | 1450 |
| Brush contact pressure (Grams per square centimetre) | 100 |
| Water consumption (Litres per minute) | 0.3 |
| Sound pressure level (Decibel) | Maximum 72 |
| Type of current (Volt/Hertz) | 220 - 240 / 50 - 60 |
| Dimensions (L x W x H) (Millimetre) | 390 x 335 x 1180 |
Equipment
Roller brush
Two-tank system
Mains operation
Transport wheels
2 squeegees, straight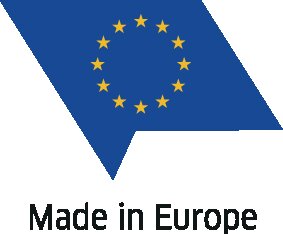 Find parts
Find parts & diagrams for your Kärcher cleaning equipment. Select "Find Parts" to begin your search or contact your authorized Kärcher dealer or retailer.