Polishing machine
BDP 50/1500 C
The BDP 50/1500 C ultra-high speed machine polishes shiny floors 30% faster than conventional high-speed machines.
The BDP 50/1500 C has impressively compact dimensions and is very easy to manoeuvre thanks to its central auxiliary impeller. With a rotational speed of 1500 rpm, the device delivers brilliant polishing results. Simple control elements guarantee intuitive handling. The rotating guard prevents dust from swirling around. Dust is collected in a 1-litre, recyclable fabric filter bag by the passive suction system. The machine does not drift off course and enables travel in a straight line on a consistent basis, meaning maximum productivity. The adjustable handle guarantees a comfortable working height and can be folded to save on storage space. The trigger prevents the machine from being started up unintentionally – the device stops as soon as the handle is released. The floating pad driver plate automatically adjusts itself to the surface below. It is spring-loaded and guarantees optimum contact pressure. The optional spray-cleaning attachment kit ensures that cleaning agents are only sprayed where they are needed.
Features and benefits
Integrated vacuuming system
The guard ensures that polishing dust stays under the machine. The dust is collected in the dust container by passive vacuuming to reduce dust impact while polishing.
Any dust collected is easy to empty – the filter bag is reusable.
Automatic contact pressure
The pad drive board is spring-mounted. The contact pressure is automatically regulated for consistent polishing results.
The pad maintains optimal surface contact and follows any floor unevenness.
High polishing speed
1,500 rpm for perfect polishing results.
Integrated wheel mechanism
good directional stability; does not break away to the right or left; easy to handle
Compact
The compact BDP 50/1500 C is extremely manoeuvrable.
Mains operation
Long/uninterrupted work intervals –
Pad driver plate with centre lock
Secure and centred pad fixing.
Central wheel
For cleaning right up to edges – also forwards.
Specifications
Technical data
| | |
| --- | --- |
| Drive type | Mains operation |
| Brush speed (Revolutions per minute) | 1500 |
| Brush contact pressure (Grams per square centimetre) | 4 |
| Sound pressure level (Decibel) | 56 - 61 |
| Type of current (Volt/Hertz) | 230 / 50 |
| Weight (with accessories) (Kilogram) | 35.4 |
| Dimensions (L x W x H) (Millimetre) | 1215 x 580 x 1115 |
Equipment
Driver plate
Dust suction
Mains operation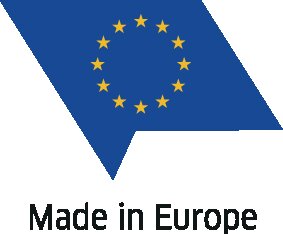 Find parts
Find parts & diagrams for your Kärcher cleaning equipment. Select "Find Parts" to begin your search or contact your authorized Kärcher dealer or retailer.