KÄRCHER CENTER CAMPBELLTOWN
Services:
Kärcher Shop
Demo Center
Training Center
Contact Information:
KÄRCHER CENTER CAMPBELLTOWN
9/17 Blaxland Serviceway (alternate entry from Mill Road)
Campbelltown NSW 2560
T: 02 4627 3121

Email: koko.campbelltown@karcher.com
Opening hours:
Mon – Fri: 9am – 5pm
Saturdays: 9am - 4pm
Sundays: CLOSED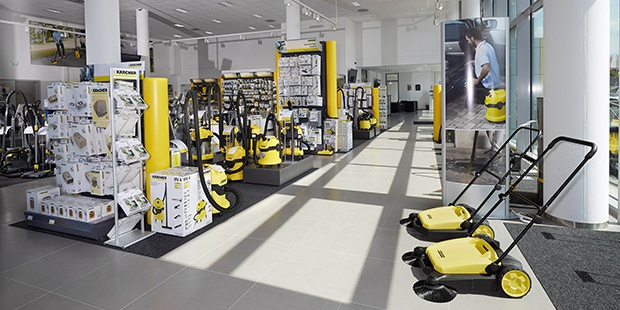 Kärcher Center
In our Kärcher Center in Campbelltown, NSW, you will find a wide selection of cleaning machines, accessories and cleaning agents for both private and professional use. We are always happy to advise you and will find the right cleaning solution to match your individual requirements. Whether you are looking for a high-pressure cleaner, vacuum cleaner or cleaning solutions for your business, we will find the right solution for you. Visit us at our Karcher Dandenong, Melbourne center. We look forward to meeting you!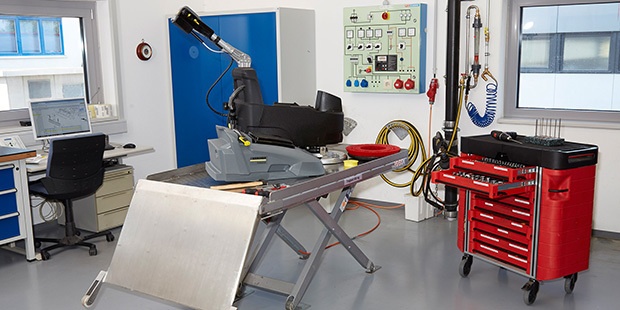 Workshop
Is your Kärcher device faulty? No problem. Our service engineers in the workshop will repair your device quickly and reliably. From household vacuum cleaners to hot water high-pressure cleaners, our workshop offers repairs, warranty work and safety inspections. And if your Kärcher device is too large for you to bring to us, we will be happy to come to you and provide our services on-site.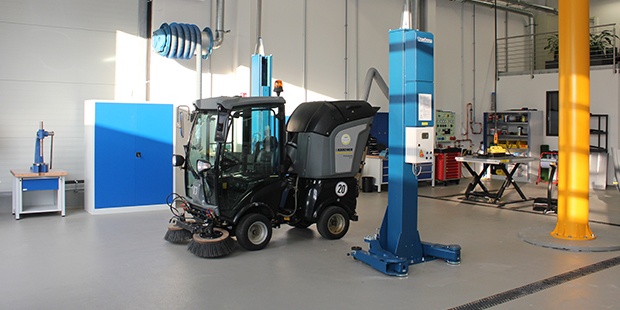 Kärcher Service – Professional
In-house or on-site! Getting your machine working again as quickly as possible is paramount – which is why we do not only offer in-house repair service at our state of the art workshop.
Our vehicles – a travelling workshop!
Our fleet of fully equipped service vehicles are on standby throughout the area. Kärcher service vehicles have everything on board that service technicians need for inspections, services and repairs.
If a repair cannot be carried out on-site, our service engineer will organise for the machine to be picked up and transferred to our workshop – and if required provide a replacement machine via Kärcher Rental or as part of your Kärcher Full Service Plus package.
Service call: 1800 675 714
E-mail: Service@au.karcher.com
Please note: e-mails are monitored between the hours of 08:30 am to 17:00 pm Monday to Friday

We aim to attend all breakdowns within 48 hours of the call being logged (excluding weekends). Priority will be given to contract customers.
Please have the following information ready to hand before you contact us to ensure that our technicians are as prepared as possible upon arrival:
Machine Model
Machine part number
Machine Serial Number
Detailed description of the problem
Site Contact
Purchase Order No.
You can find the machine name, part number and serial number on the silver name plate. Depending on the unit type, you will find the name plate on the rear, underside or inside the machine.