The All-Rounder Bundle
The All-Rounder Bundle includes a K 3 Pressure Washer, WD 3P Wet and Dry Vac & a WV 2 Window Vac!
Powerful yet compact pressure washer for cleaning cars, driveways, decks & other outdoor areas.
WD 3P for vacuuming indoor & outdoor areas - including vacuuming water!
WV 2 Window Vac for streak-free cleaning of windows, mirrors, shower screens & benchtop spills.
The "K 3" is the ideal pressure washer for occasional use and light dirt around the home. This also includes bikes, garden fences and motorbikes. The device comes with a spray gun with Quick Connect system, an eight-metre-long high-pressure hose and a water filter for protecting the pump from harmful small dirt particles. It also features the Vario Power spray lance (VPS), on which the water pressure can be adjusted to suit the object being cleaned simply by twisting it, and a dirt blaster with rotating point jet which removes even the most stubborn dirt.
Features and benefits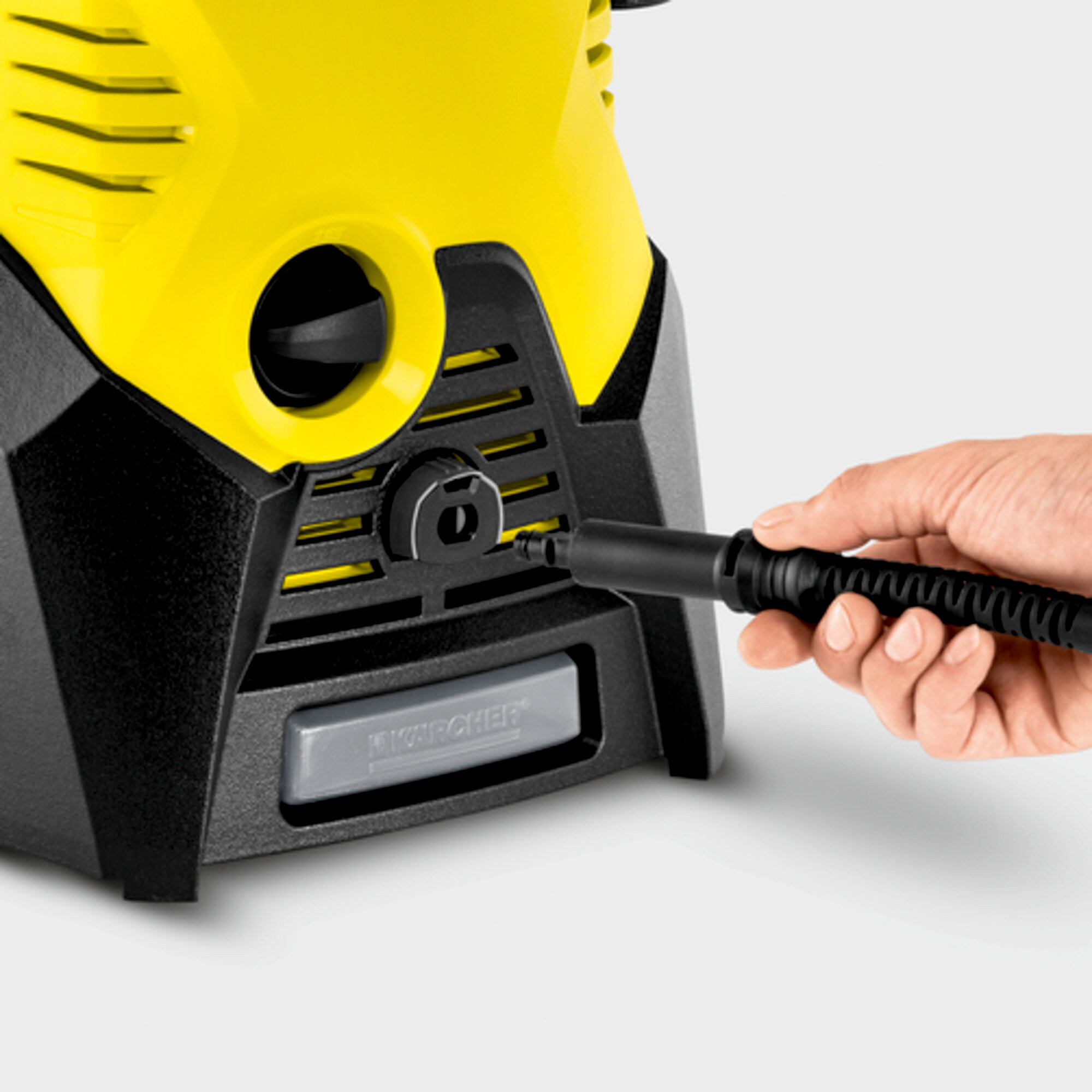 Quick Connect
The high-pressure hose is easy to manoeuvre, clicking quickly in and out of the device and gun. This saves time and effort.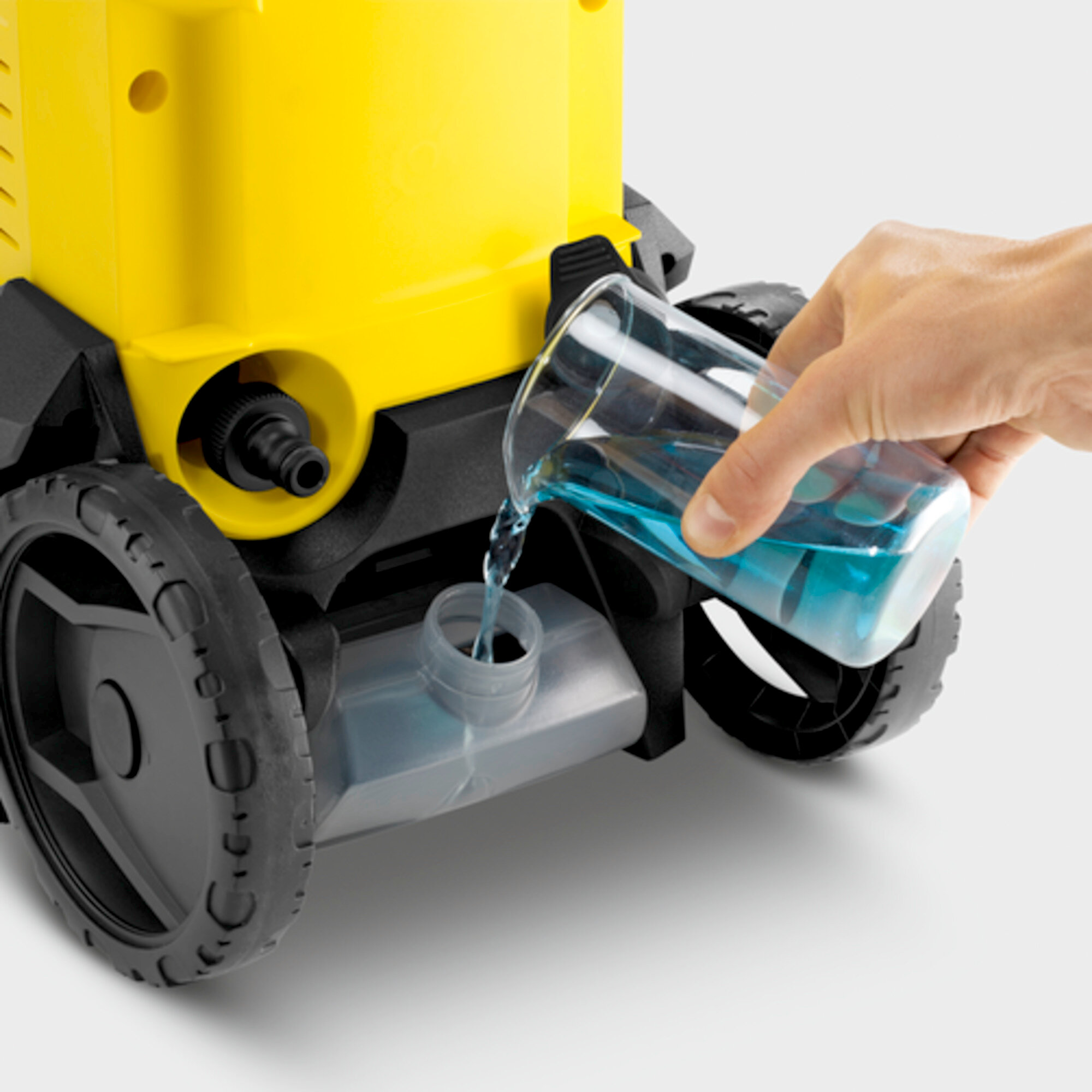 Clean tank solution
The practical detergent tank simplifies the application of detergents.
Tidy storage on the hook
Generous cable hooks allow tidy storage of the cable directly on the device.
Three-piston axial pump
Completely maintenance-free.
Safety valve and motor-stop function
To prevent pressure overload
Switches motor off when spray gun is closed.
Specifications
Technical data
| | |
| --- | --- |
| Type of current (Volt/Hertz) | 220 - 240 / 50 - 60 |
| Pressure (Pounds per square inch) | Maximum 1950 |
| Flow rate (Litres per minute) | 6.3 |
| Area performance (Square metres per hour) | 25 |
| Feed temperature (Celsius) | Maximum 40 |
| Power rating (Watt) | 1700 |
Equipment
High-pressure gun, Standard

Quick Connect

Vario Power Jet
Dirt blaster
High-pressure hose, 8 Metre Metre

Quick Connect

on machine
Detergent application via, tank
Integrated water filter
Garden hose adapter A3/4"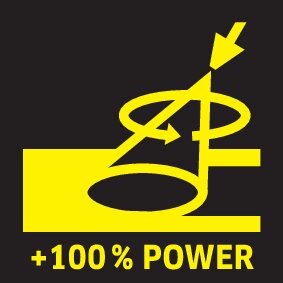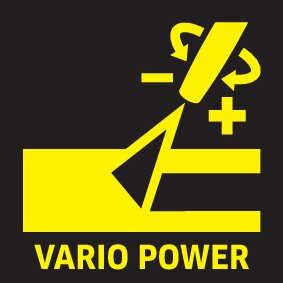 Application areas
Bicycles
For cleaning gardening machines and tools
Garden/terrace/balcony furniture
For cleaning fences and smaller garden paths or flagstones
For cleaning external staircases and larger garden paths
For cleaning medium-sized vehicles and estate cars