SensoTimer

ST 6 ecologic

The intelligent SensoTimer ST 6 ecologic watering computer is based on the water demand of plants and waters with humidity control using a radio sensor.
The SensoTimer ST 6 is activated by a humidity control sensor that measures the soil's moisture value, transmitting this information every 30 minutes to the SensoTimer. You can choose between five moisture levels to suit your garden, which automatically updates the SensoTimer sensor to make sure your garden's moisture level never falls below its desired value. Essential for maintaining your garden, programming the ST 6 is simple thanks to an easy to use, removable battery powered control panel featuring five, easy to use control buttons including a 24hr pause button to suspend watering. You can set up to two watering times a day, for a maximum duration of 90 minutes, and use your water source manually at any time. By selecting the ecologic function, watering can be delayed by 1 to 7 days so you never have to worry about your garden when on holiday or on damp days.
Features and benefits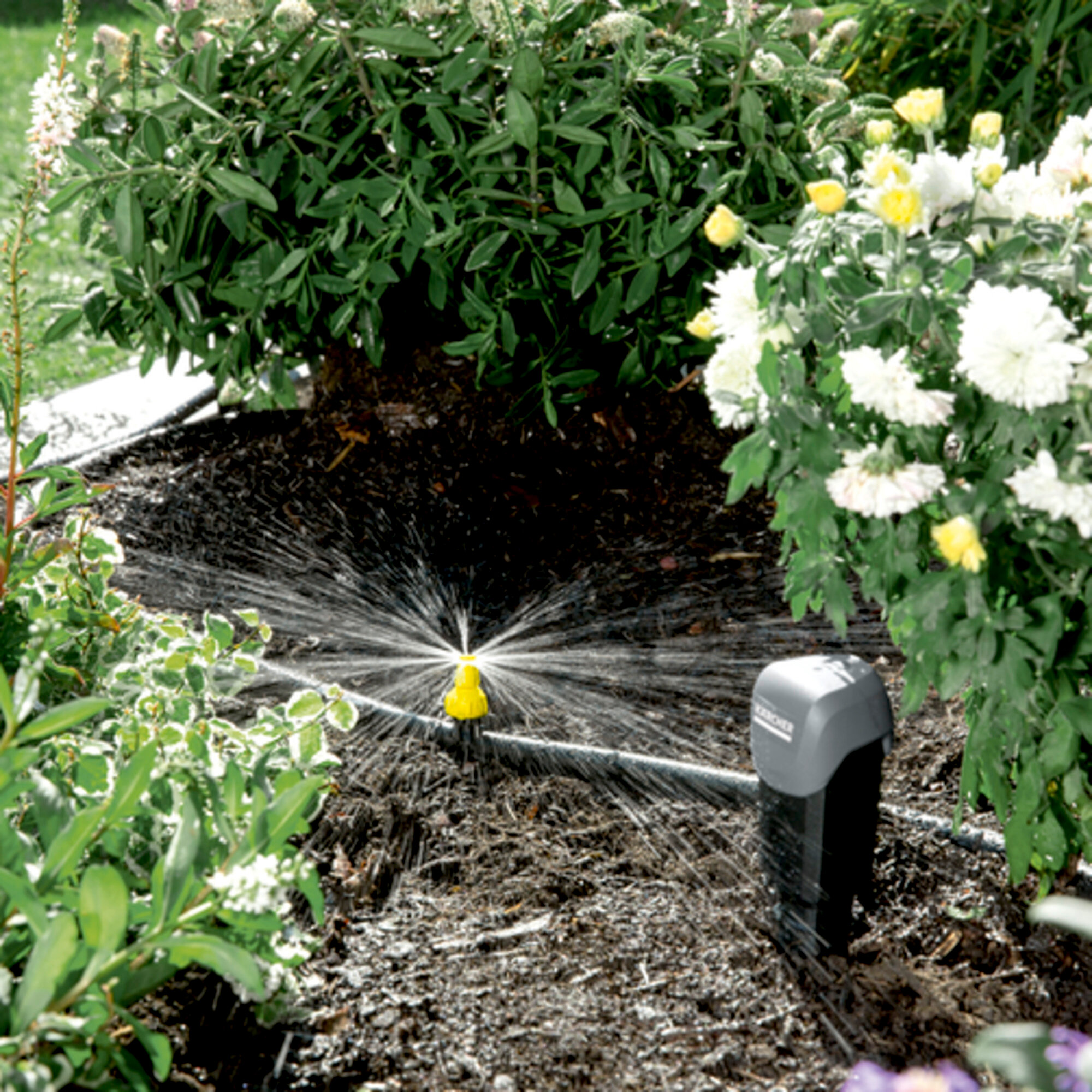 Moisture controlled watering
Efficient, water-saving and need-based watering of plants.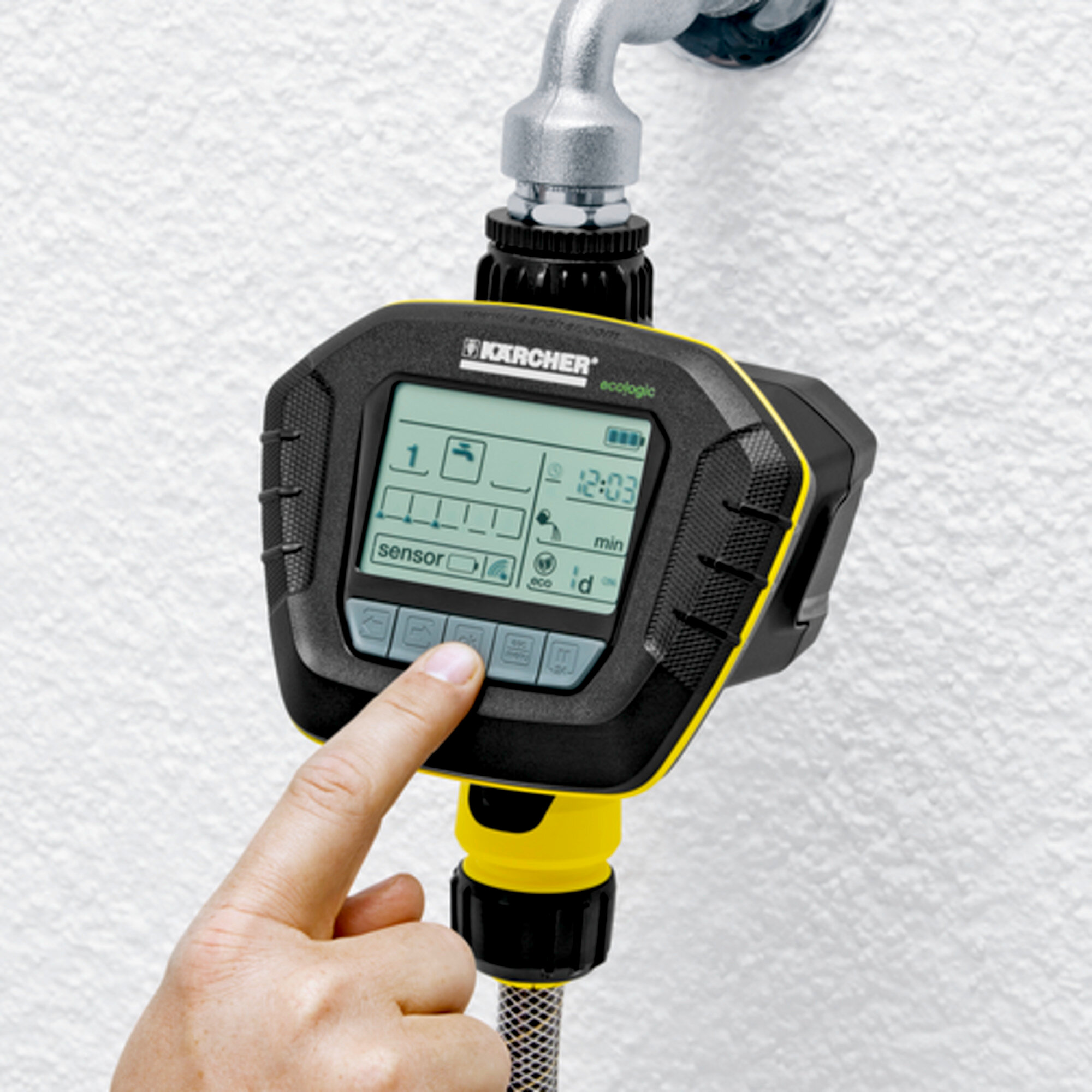 Individual setting of watering frequency
Need-based watering.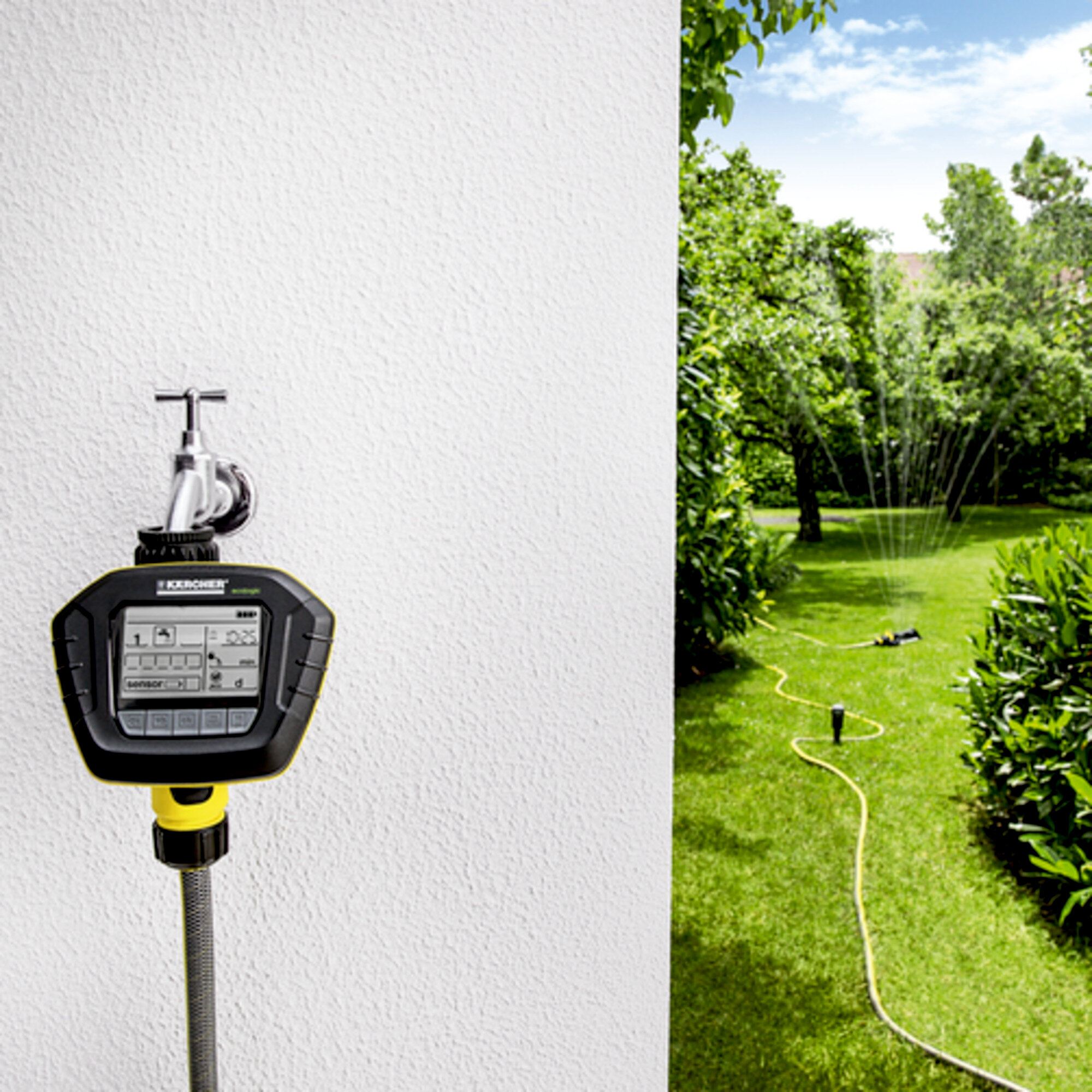 Automatic On/Off
Targeted watering.
Button to switch watering off for 24 hours
Interruption of watering for 24 hours.
Manual watering possible
Short-term water removal.
Specifications
Technical data
| | |
| --- | --- |
| Connecting Thread | G3/4 + G1 |
| Max. Pressure (bar) | 10 |
| Weight (kg) | 0.6 |
| Weight incl. packaging (kg) | 0.9 |
| Dimensions (L × W × H) (mm) | 96 x 137 x 153 |
Equipment
programmable water outlet, 1 Piece(s)
Moisture sensor, 1 Piece(s)
Batteries required
Batteries included in the scope of delivery, no
Number of batteries, 2 x 9 V Block
Application areas
Garden watering
Lawns, flower beds, vegetable patches, hedges
Questions on the
SensoTimer

ST6 ecologic
General Information Questions
Sensor & Control Panel Questions
Sensor and Control Pannel Functions