Wet and dry vacuum cleaner
NT 65/2 Tact² Tc
The Kärcher Tact² systems are ever popular as specialist systems and as all-rounders thanks to their high level of mobility and excellent performance, their solid construction and their wide range of practical design features. Models with a tilting chassis are particularly efficient in industrial settings, where the removal of liquids, dirt and debris is called for. The NT65/2 TACT2 TC is one of the best wet and dry vacuum cleaners out there.
Kärcher presents the Tact² – its new top-of-the-range professional wet and dry vacuum cleaner. This extension of the popular Tact system range achieves the highest level of productivity yet, with its automatic clean filter system. Packing two motors, the Tact² boasts consistently high suction power; with its enhanced filter life, you canalmost forget about having to change the filter. Kärcher NT vacuums with Tact² are universally applicable systems that are not only excellent at removing large amounts of fine dust but can also tackle dirt, debris and water. The various options in this vacuum range means that it can handle any job in any location or wherever consistently high suction power is needed – whether on building sites, in the food sector, the automotive industry or in industry in general.
Features and benefits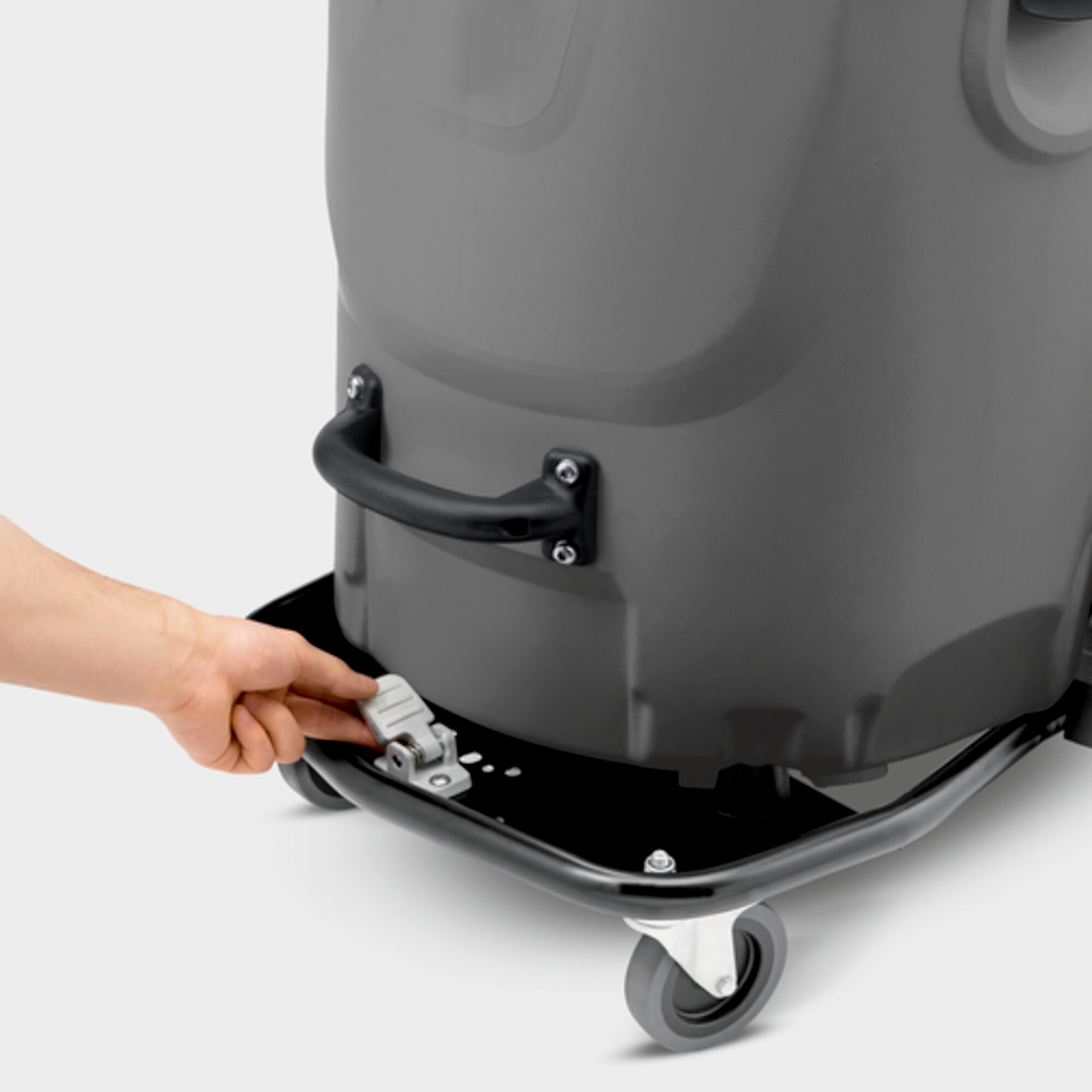 Tilting chassis with container lock
to keep the container securely attached to the chassis.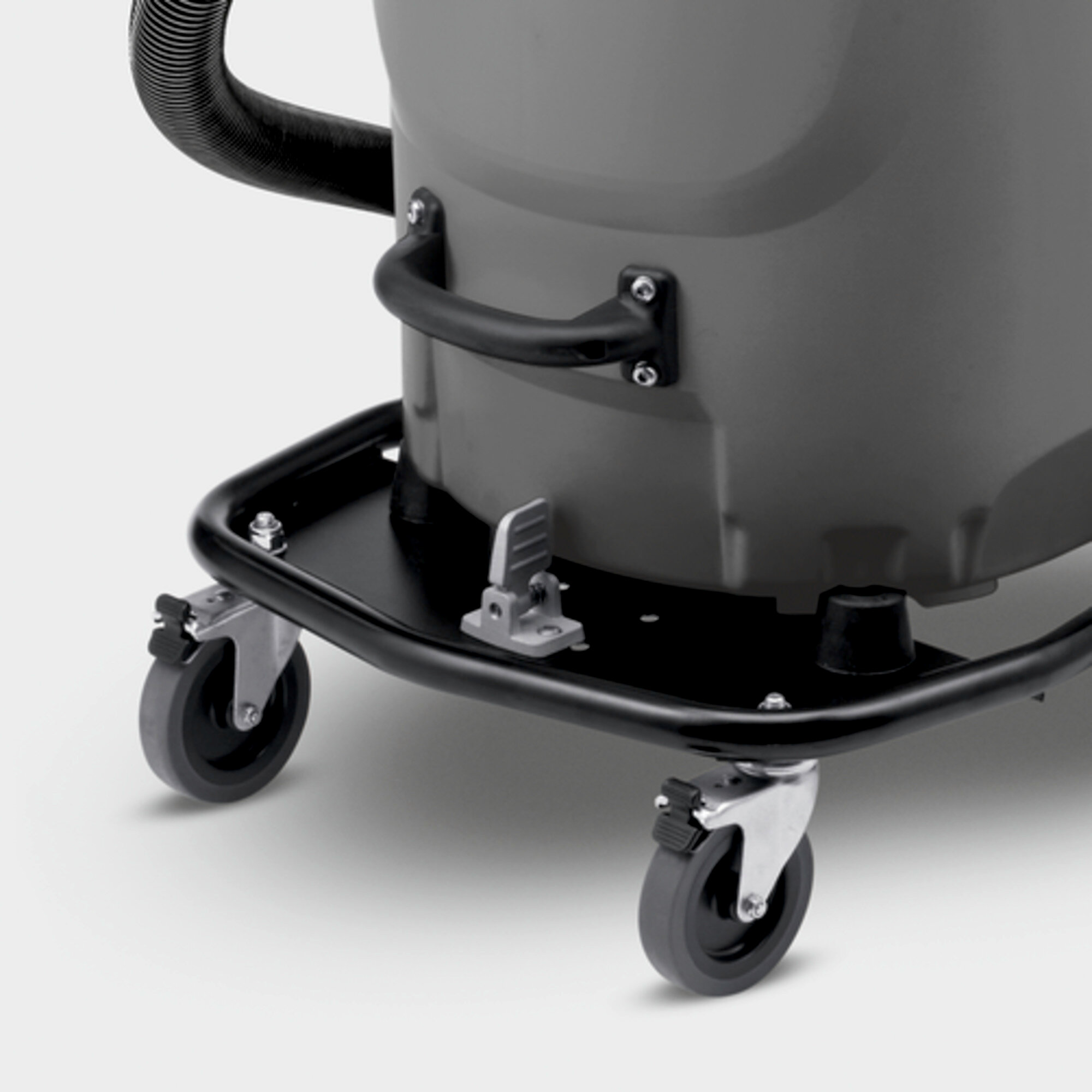 Everything to hand
Convenient to carry by two persons – container is easy to empty.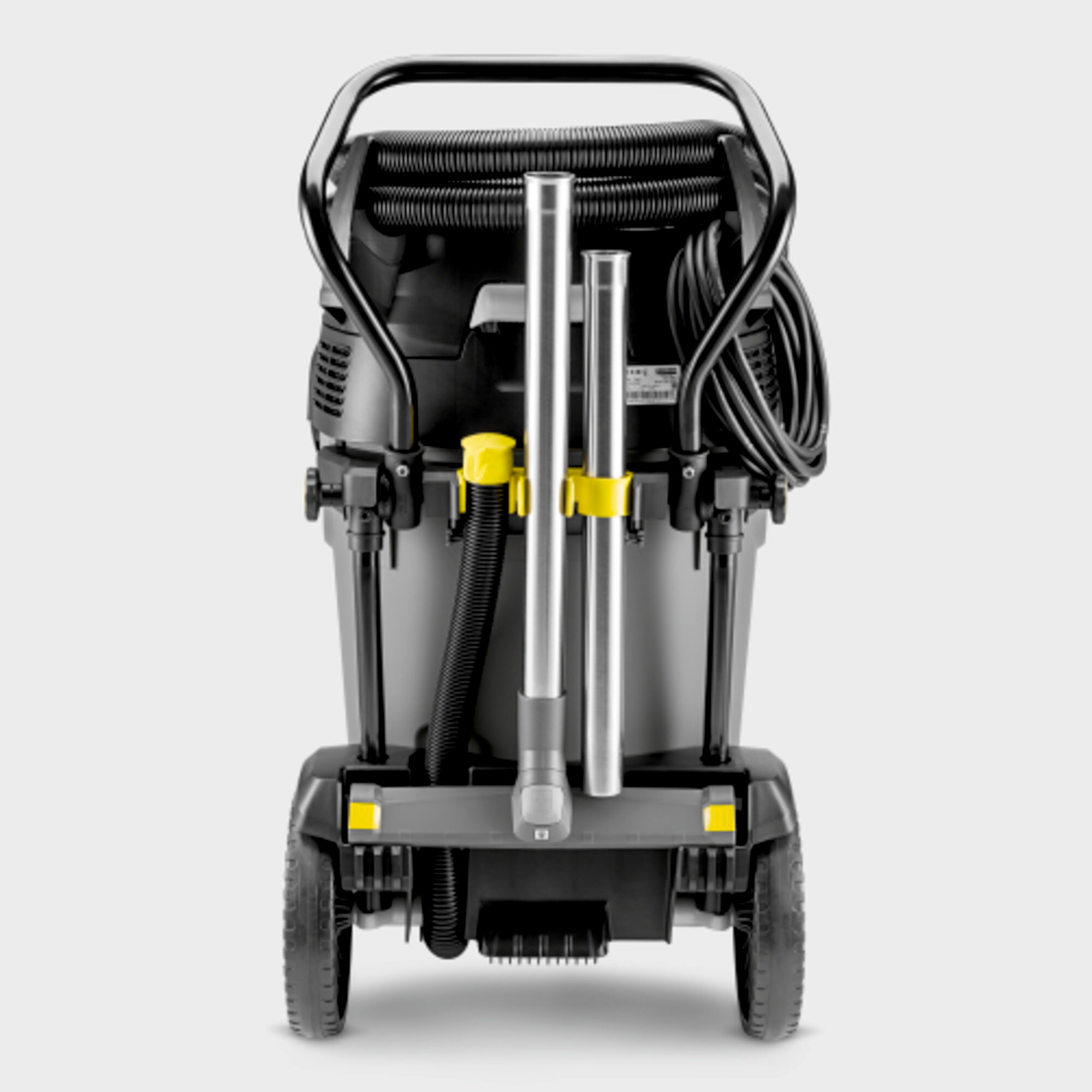 Suction pipes and floor nozzles can be stored in any direction in the accessory holders
For easy access from all sides. Ample storage for a 4 m hose and rubber power cord (10m).
Drain hose for emptying liquids.
Cover remains tightly closed until the contents are drained.
Specifications
Technical data
| | |
| --- | --- |
| Type of current (Phases/Volt/Hertz) | 1 / 220 - 240 / 50 - 60 |
| Air flow (Litres per second) | 2 x 74 |
| Vacuum (Millibar/Kilopascal) | 254 / 25.4 |
| Container capacity (Litre) | 65 |
| Container material | Plastic |
| Rated input power (Watt) | Maximum 2760 |
| Standard nominal width | Nominal width 40 |
| Cable length (Metre) | 10 |
| Sound pressure level (Decibel) | 73 |
| Weight without accessories (Kilogram) | 27.5 |
| Weight incl. packaging (Kilogram) | 35.371 |
| Dimensions (L x W x H) (Millimetre) | 685 x 560 x 905 |
Equipment
Suction hose: 4 Metre, with bend
Suction Tube: 2 Unit, 0.55 Metre, 40 Millimetre, Stainless steel
Filter bag: 1 Unit, Paper
Wet and dry floor tool: 360 Millimetre
Crevice nozzle
Drain hose (oil-resistant)
Auto shutdown when max. level is reached
Fully antistatic
Flat pleated filter: PES
Tilting chassis
Filter cleaning: Automatic Filter Cleaning System Tact²
Sturdy bumper
Push handle
Protection class: II
Castor with brake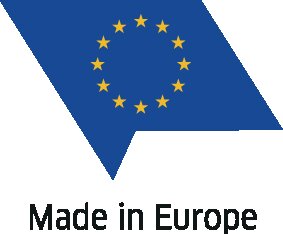 Find parts
Find parts & diagrams for your Kärcher cleaning equipment. Select "Find Parts" to begin your search or contact your authorized Kärcher dealer or retailer.