Our modular system strengthens you on the market
In the cleaning sector, productivity is the decisive factor for success.
You can achieve more
In the cleaning sector, the decisive factor for success is productivity. When you increase your productivity, the direct consequence is that you also im prove your operating result. To achieve this, you can start at various points. Or you can take a mixed approach. What you need to boost you to the next level is Kärcher Level Up. You can thus obtain technology, knowhow and services precisely in those areas that you wish to strengthen. Right up to the complete solution.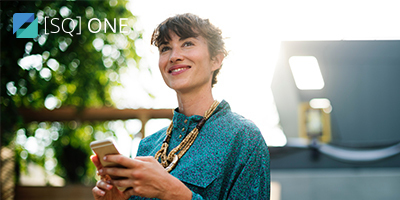 Digital Transformation
The digital transformation is one of the decisive factors for success in cleaning technology. With our software solution [SQ] ONE powered by Kärcher, building service providers achieve complete transparency with regard to performance, quality, turnover and costs. [SQ] ONE is the first digital eco-system for facility management, and ensures lean digital administration with excellent service. Thanks to its open, holistic structure, [SQ] ONE integrates all those involved in the process chain via apps: administration, service manager, field service, fleet manager, commercial and quality assurance.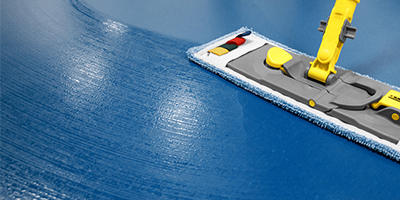 Cleaning agents & manual tools
Efficiency and productivity in cleaning are inextricably linked with the use of the right detergents, manual equipment and machines. Only cleaning agents, manual devices and machines that are perfectly matched to the customer's needs guarantee optimum cleaning results in the long term. Often times, the productivity in these areas can be significantly increased by implementing the use of coordinated systems.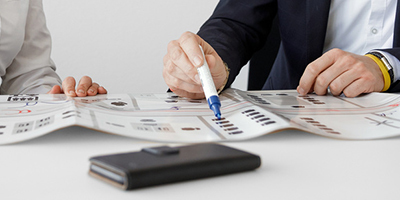 Consulting
You will be amazed at how much more productivity you can achieve with optimised processes. We will advise and show you how you can optimise your cleaning methods and procedures, as well as the deployment of your workers, thus creating productivity potentials. At our worldwide unique cleaning competence centre, we constantly develop new products and methods, and pass on the findings to you.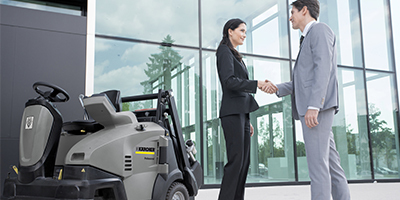 Financing solutions & rental
Financial services can likewise increase productivity. Leasing provides you with a precise basis for calculations, offers depreciation advantages and leaves scope for other productive investments. With rented machines, you can productively and economically provide a buffer against short-term order peaks. You can perform more services without tying up capital.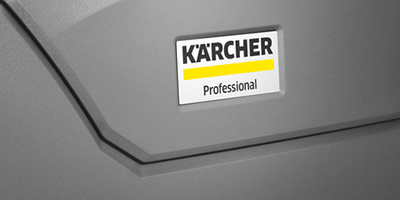 Machines & Accessories
Kärcher cleaning machines are the robust, powerful and economical basis for maximum productivity. With our new machines or used machines from Kärcher Used Equipment, and with our complete range of accessories, you are perfectly equipped for all tasks. In addition to building cleaning, our solutions for cleaning service providers also include the outside and green areas, as well as industrial cleaning. Only Kärcher provides this from a single source.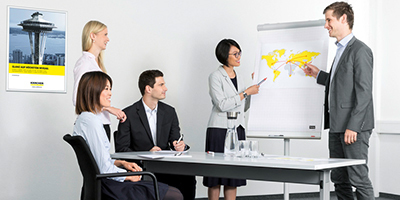 Training
Knowledge and skills are elementary preconditions for professional working with maximum productivity. At the Kärcher Academy, we train cleaning service providers and cleaning representatives and their staff from the user to the sales employee. The topics include all aspects and tasks of cleaning: technology, equipment, application, planning and organisation, digitalisation, invitations to tender and much more.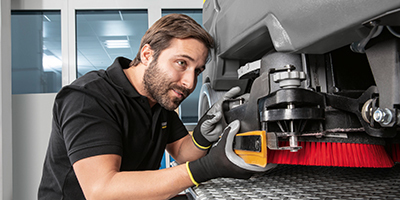 Service
Service times are unproductive times for your employees. Leave the customer service to our service professionals. You will then get the best service in accordance with factory specifications for your Kärcher machine. As well as for other brands. With our tailored service packages, you benefit from favourable conditions for services and spare parts, as well as optimum availability of your machines. Via the service app, you can request services 24/7 and send photos of damage. In the event of problems, remote diagnosis enables you to obtain rapid assistance from our support staff via video or phone call.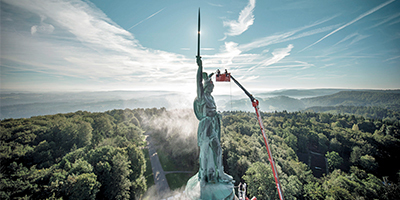 Sustainability & environment
For more and more customers, verifiable sustainability and environmental compatibility are a precondition for order placement. For many years, Kärcher has been the driving force for sustainability and environmental protection in cleaning technology. With our programmes eco!zero and eco!efficiency, and thanks to recycling capability, the highest environmental standards in production, active nature and species conservation, as well as our eco!labels, we make our contribution and also make it possible for you to do so too.