POWER FOAM: VEHICLE CLEANING WITH WOW EFFECT
With Kärcher self-service vehicle cleaning becomes an experience: The Kärcher Power foam cleans powerfully, effectively and impressively. This means more satisfied customers and guaranteed additional turnover for you.
Efficient and deep car cleaning with Power foam
The Power foam lance covers the entire vehicle surface with the Kärcher Power foam in seconds. The result: Sensational, voluminous and very effective foaming. The Power foam removes stubborn dirt and insect residues effectively and gently. The cleaning sensation is intensified by the customer through the comprehensive and consistent distribution of the Kärcher Power foam.
The operating principle of the Power foam lance
Simple application – Big effect

The mixture of cleaning agent, water and air is applied to the vehicle at high pressure using the Power foam lance and covers the vehicle with a voluminous and highly effective foam.
Apart from its use with Power foam, the lance is also used for cleaning the wheel rims with the Kärcher Power rim foam and for applying the Kärcher Power wax.
The Power foam lance not only cleans your customer's vehicle optimally, but also impresses with simple handling. Uniform coloured operating instructions, programme discs and high-pressure hoses provide orientation and facilitate operation.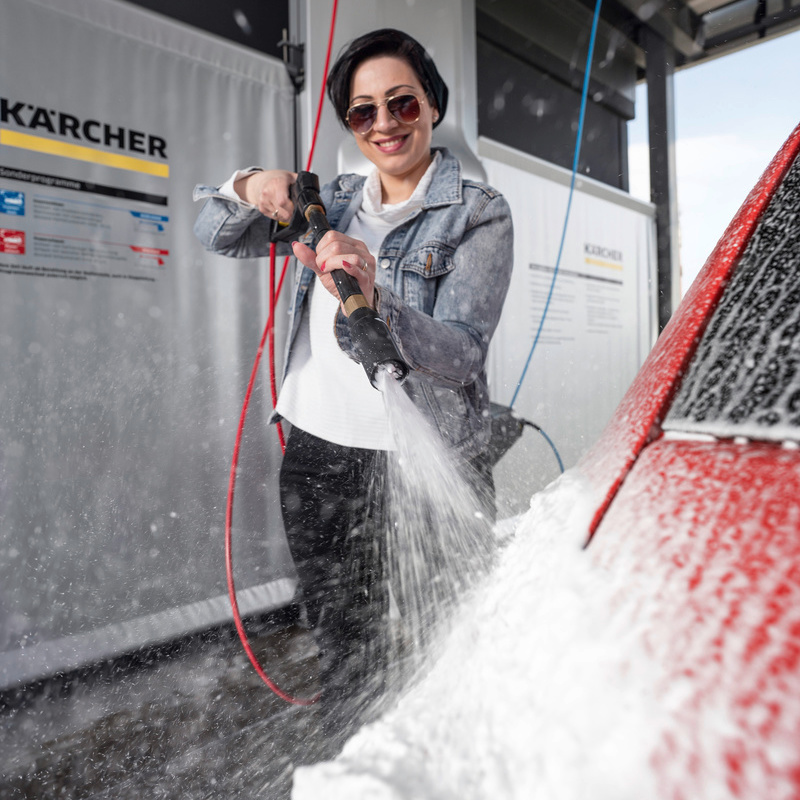 Your advantages of Power foam cleaning
How you benefit


Sensational foaming for a wash experience with show effect means high satisfaction and returning customers


Additional turnover through longer washes


Power foam lance for up to three additional programmes – retrofit possible at any time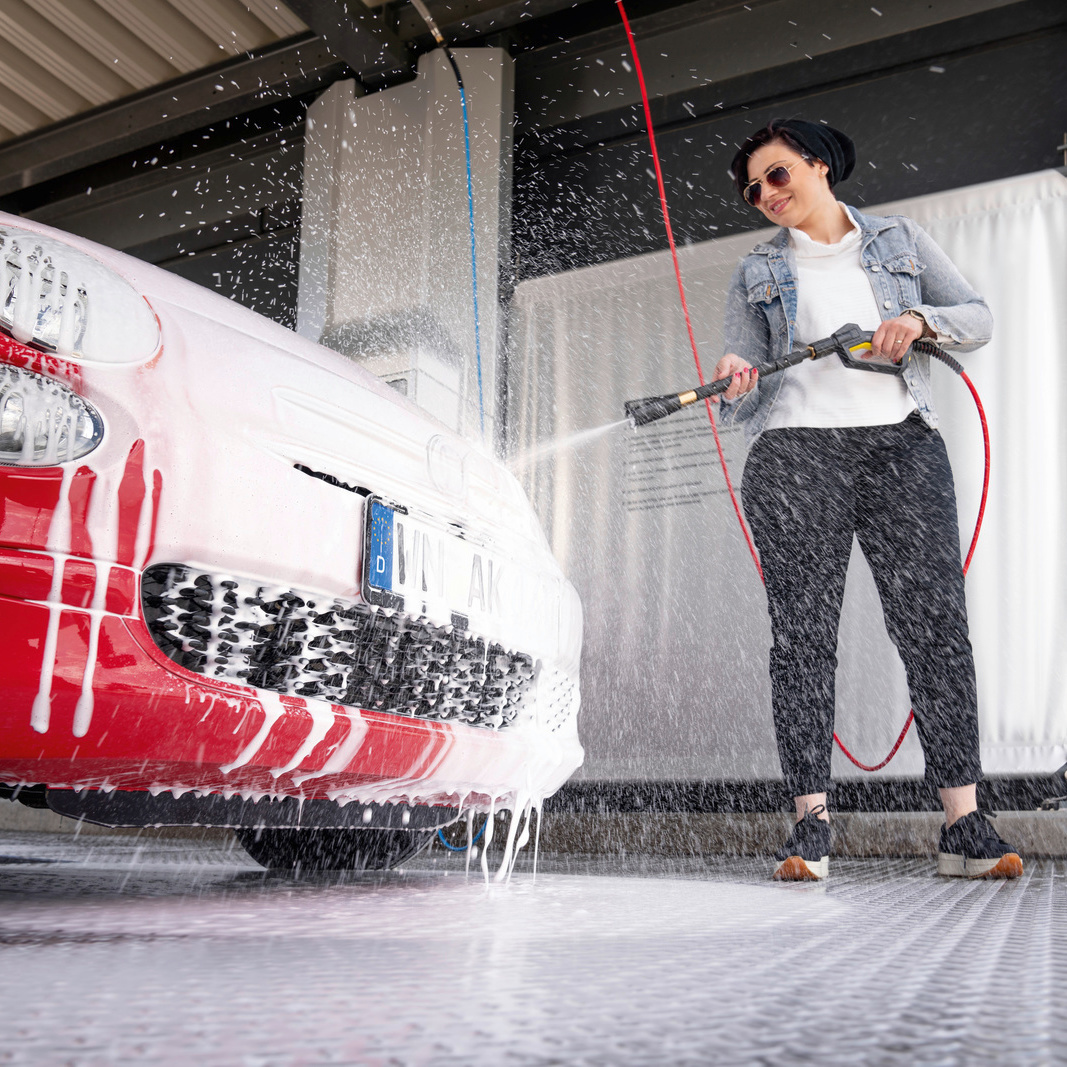 Kärcher Power foam is available for the following machines
Suitable cleaning agents for the self-service vehicle cleaning