Automatic watering
Water timers for garden watering - Self-service for your flowers. Even when you are on holiday or away from home, you needn't worry about your garden. Because Kärcher water timers control the garden watering precisely according to plan, with the specific quantity of water as required.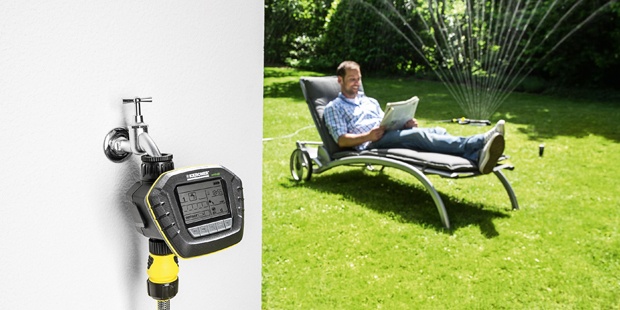 SensoTimer

ST 6

eco!ogic

The intelligent SensoTimer ST 6 eco!ogic watering computer is based on the water demand of plants and waters with humidity control using a radio sensor.

The SensoTimer ST 6 eco!ogic water timers from Kärcher start and stop watering fully automatically. This saves you the chore of watering by hand and leaves you more time to look after the garden or do other free-time activities. A further advantage is that they use precisely the volume of water that is actually required. The sensor measures the soil moisture and activates watering as soon as it falls below the specified moisture level. This ensures water is used only when absolutely necessary. This makes them both economical and environmentally friendly.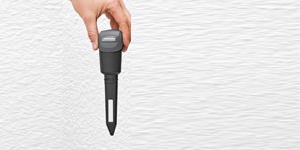 Moisture controlled watering
Efficient, water-saving and need-based watering of plants.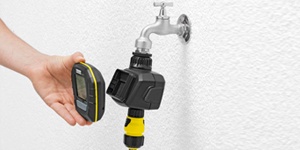 Removable display
Convenient programming.