Automatic watering
Water timers for garden watering - Self-service for your flowers. Even when you are on holiday or away from home, you needn't worry about your garden. Because Kärcher water timers control the garden watering precisely according to plan, with the specific quantity of water as required.
WT 5 water timers
From holiday cover for the balcony to the time-saving and back-friendly complete solution for large gardens: Our ideas for automatic watering are good for your plants – and for you. Anyone who prefers to spend their valuable time on other things can leave the watering to our water timers. Combine it with the clever Kärcher Rain System® and every plant always gets exactly as much water as it needs.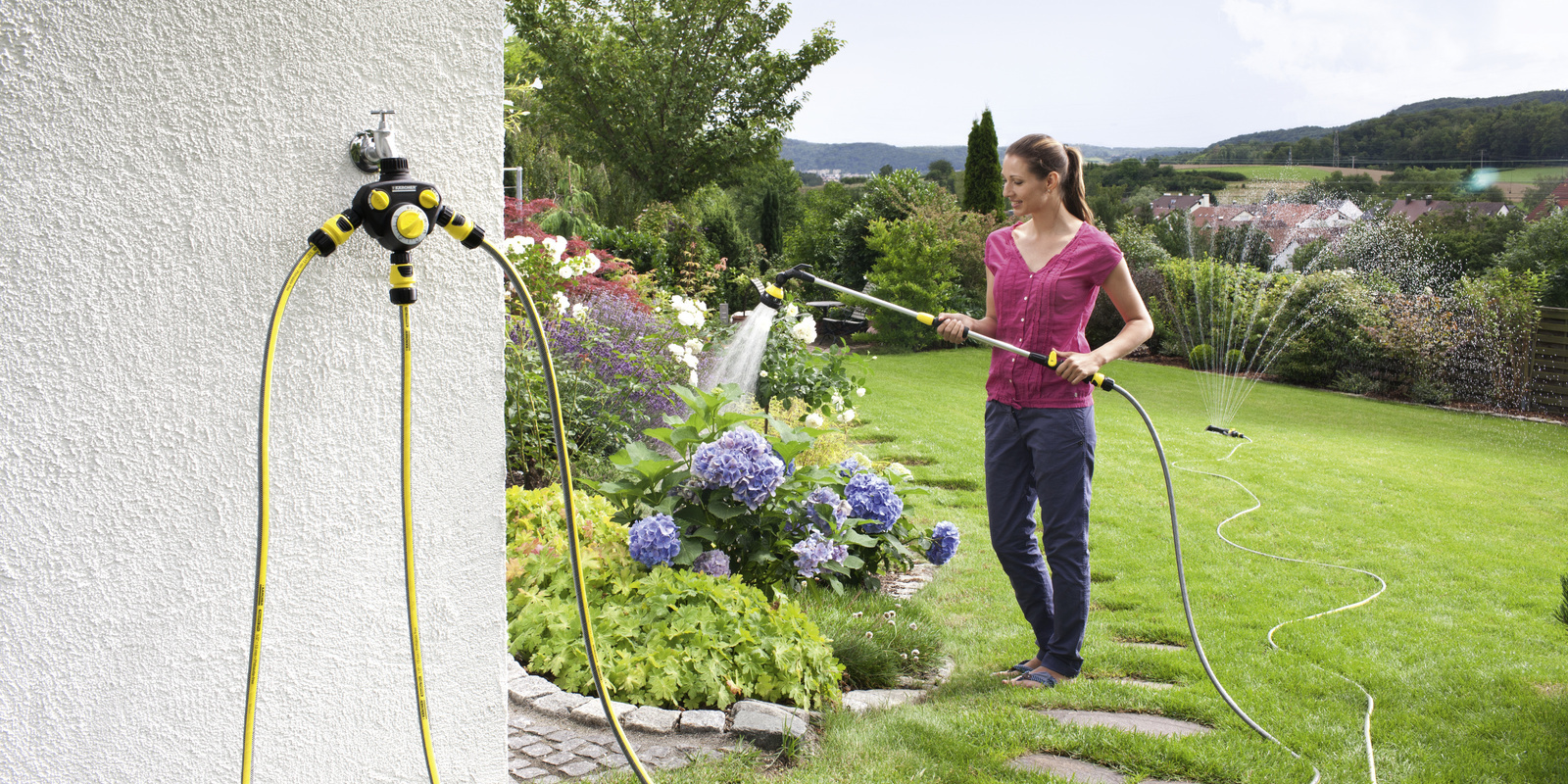 WT 2 water timer
The WT 2 packs the advantages of a 3-way distributor and watering clock in one product. The two outer water outlets can be adjusted continuously, at the third water outlet the duration of the watering can be set with the timer.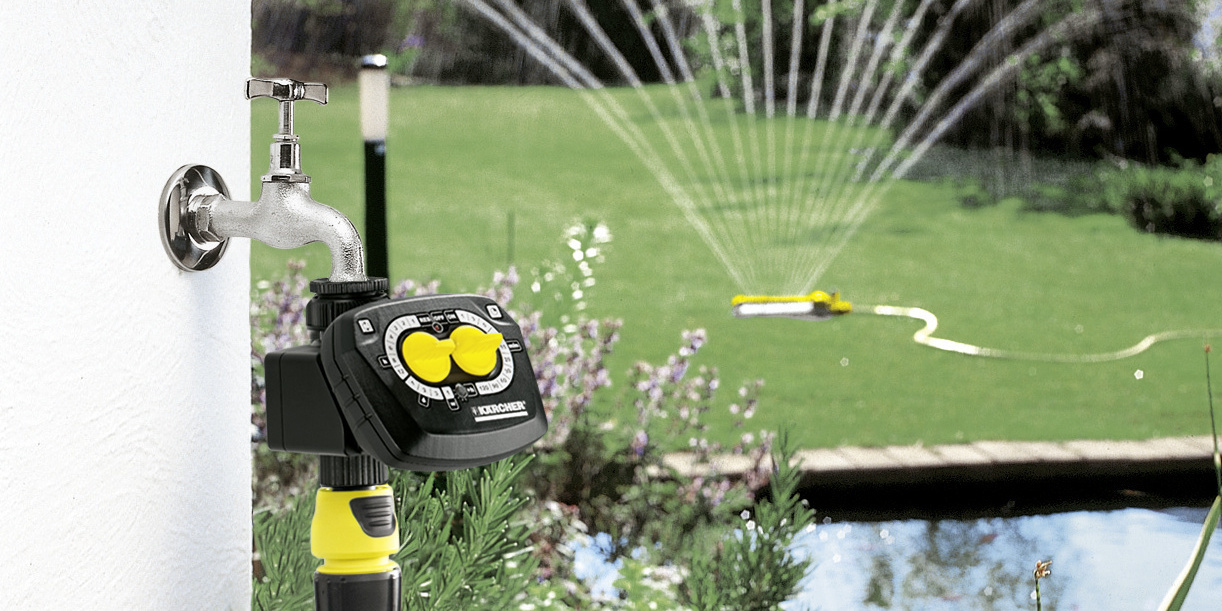 WT 4 water timer
The WT 4 enables regular and time-controlled watering. Thanks to the detachable display, the water timer is easy to handle and programme.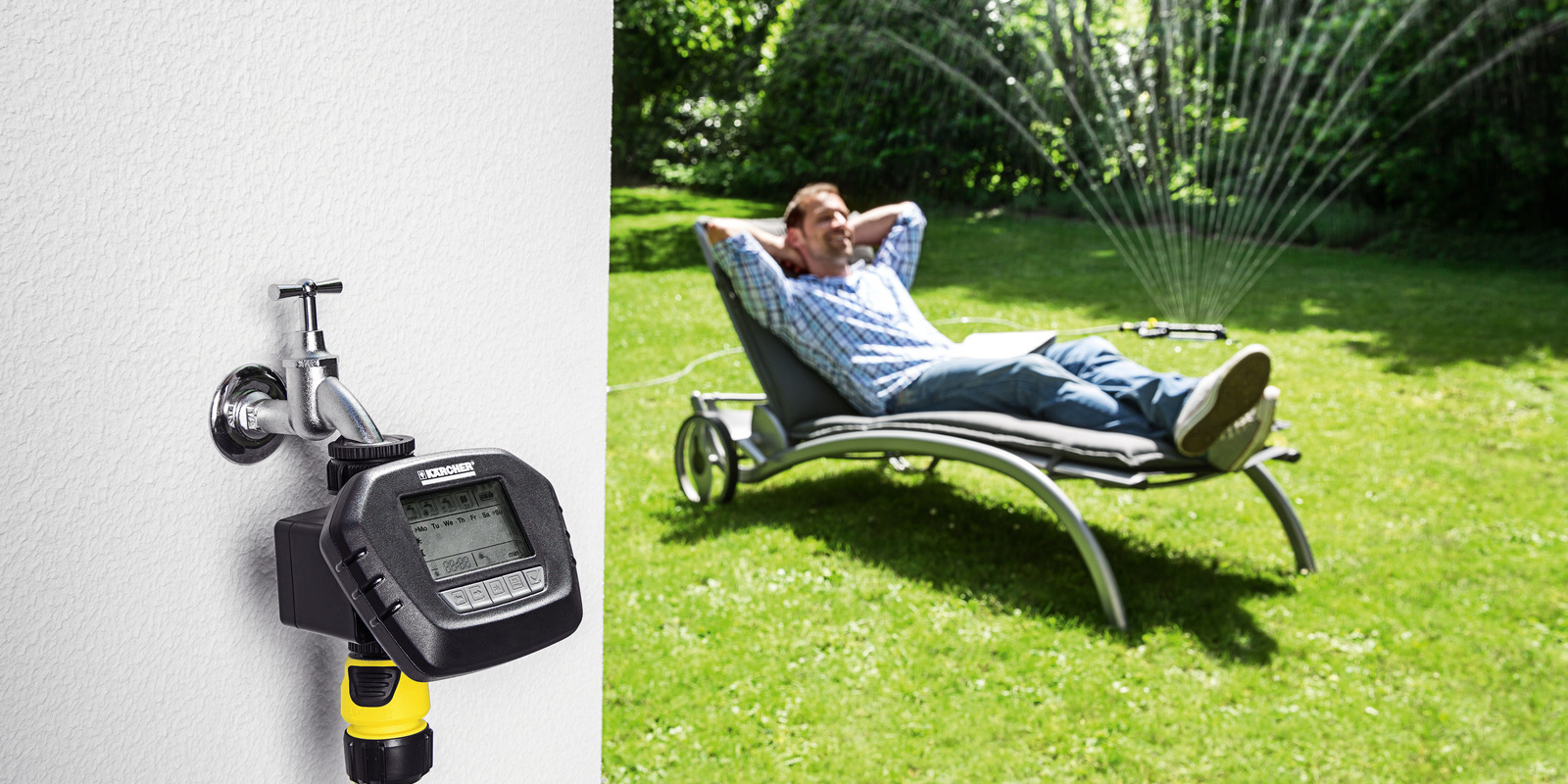 WT 5 water timer
The WT 5 can be programmed precisely for each day and starts the watering at the exact time. This also makes it suitable for use in regions with watering restrictions. The detachable display and the intuitive menu navigation make it easy to operate.