Nozzles and spray lances
Water in its most beautiful form. Optimum watering can only be achieved with perfectly adjusted spraying patterns. With its varied range of nozzles and spray lances, Kärcher is guaranteed to offer the right solution for every need. Spraying pattern and water volume can be adjusted with precision from plant to plant so that the water goes exactly where it is needed and the plants are protected, thereby guaranteeing optimum plant care. The result of this is that water is almost never wasted. The precious water lands in exactly the right quantity, exactly where it is needed. And with the water booster WBS 3 light dirt can be washed away quick and effortlessly. The innovative secret weapon for in-between cleaning around the garden.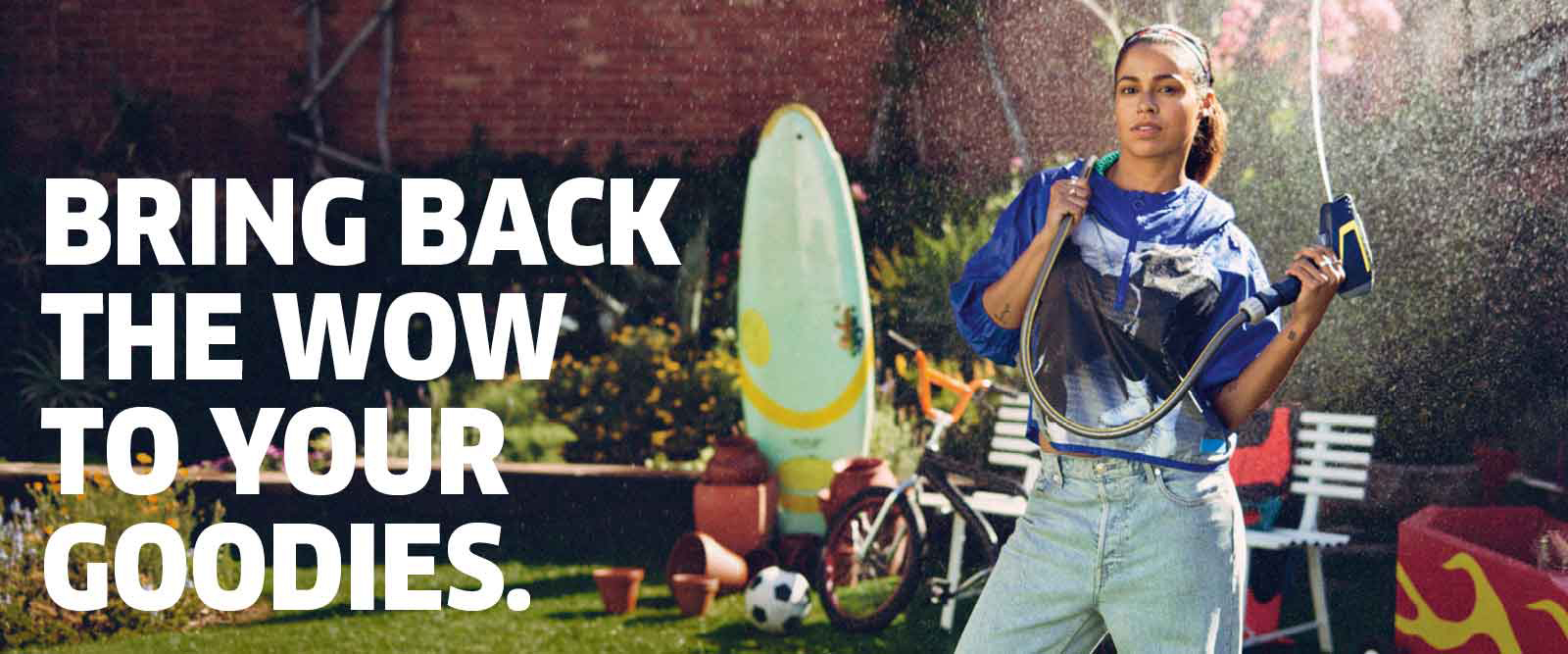 The right nozzle for any requirement
Our nozzle range provides the right solution for every requirement. The different spraying pattern settings make it possible to both easily water flower and plant beds and remove coarse dirt from patios and garden furniture. This makes the nozzles ideal for both watering and cleaning tasks.
WBS 3 cleaning spray gun
The innovative Kärcher WBS 3 cleaning spray gun with rotation jet. Quickly cleans slightly dirty plant pots, furniture and devices in the garden.
Application areas WBS 3
Bring back the WOW to your goodies. Sometimes, it can get messy out there. Keep dirt in its place with the Kärcher WBS 3 water booster and its innovative, rotating water jet, which reduces your cleaning time to half that of a conventional spray gun.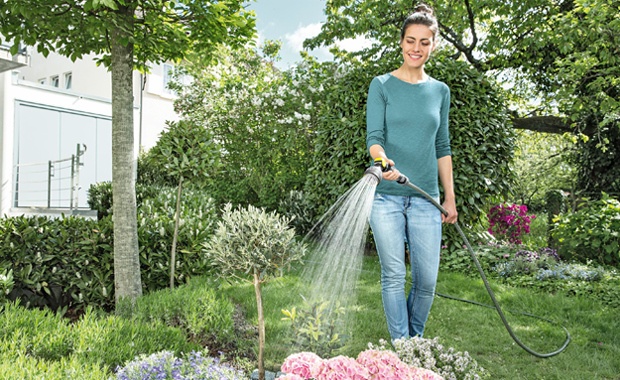 Spray guns
With Kärcher, watering your garden becomes a splash of fun. Discover our multi-functional metal spray gun, for example. The high-quality spray gun with its sophisticated design offers four snap-in spraying patterns. The innovative membrane technology reliably prevents dripping both when changing the spraying pattern and when switching off the spray gun.

Another advantage: The individually adjustable handle is fitted with comfortably soft components and fits perfectly in the hand. The robust metal elements on the spray gun emphasise the high Kärcher quality and further extend the already long product lifetime.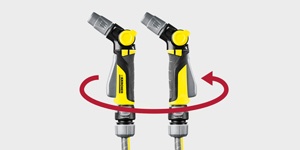 Flexible handle adjustment
The turnable handle can be optimally adjusted to suit the preferences of each individual operator.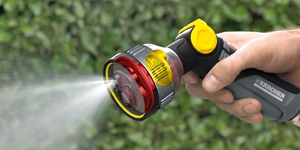 Drip-proofing
The dual seal technology ensures against dripping when changing spraying pattern and after turning off.