Glass sculpture Dromeas - a very challenging cleaning project
The famous glass sculpture Dromeas in the heart of Athens has been exposed to the weather conditions there for years. However, due to the extremely fragile material, no conventional methods can be used to remove the dirt that has accumulated. Especially for this cleaning project, Kärcher developed a special process in cooperation with the University of Stuttgart to restore the sculpture to its original splendour.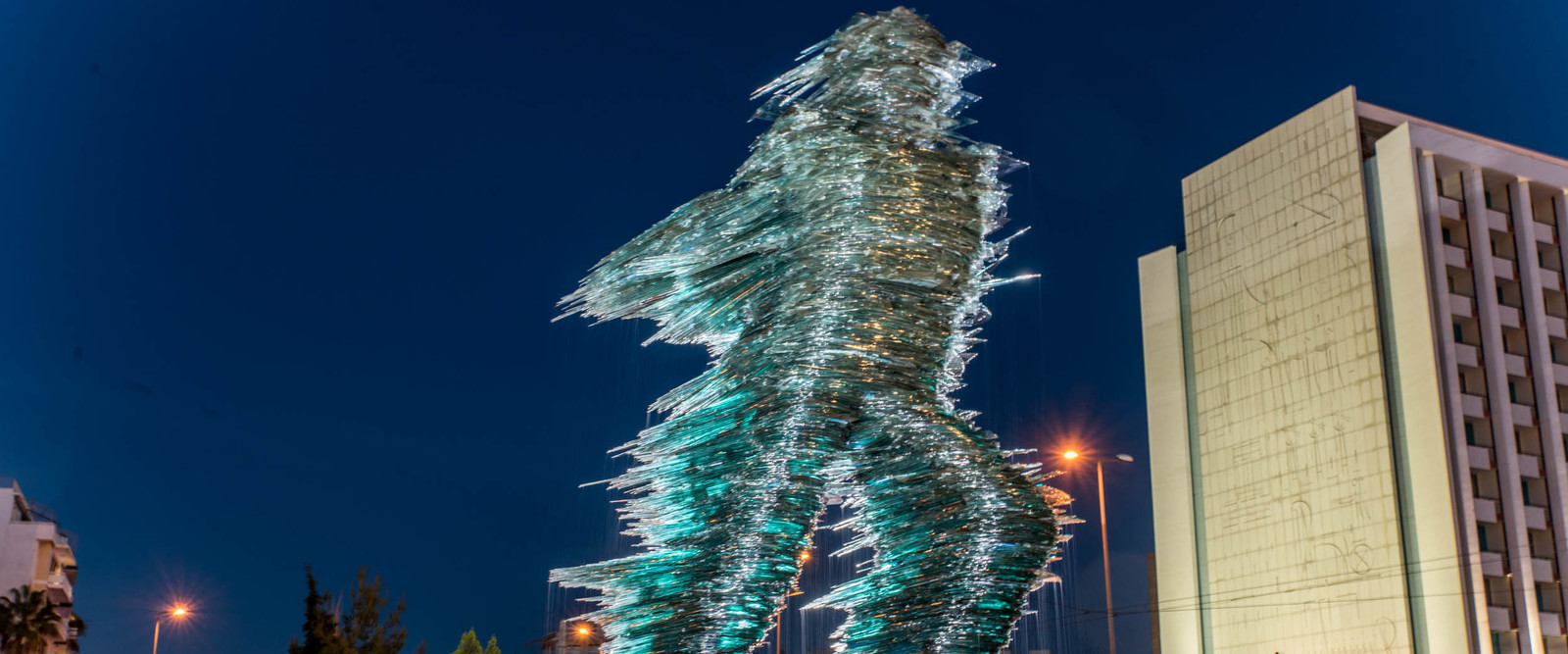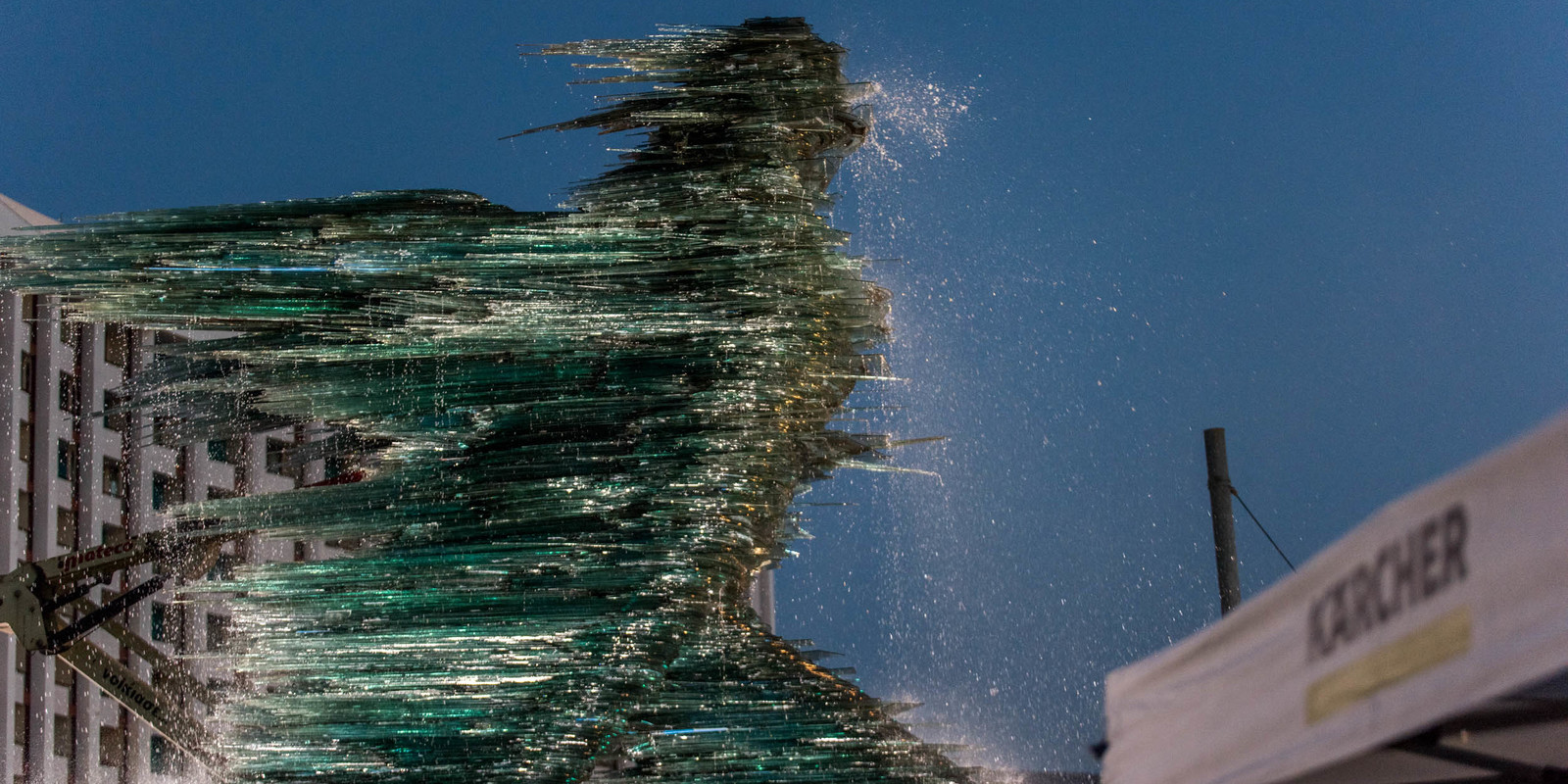 About the sculpture
The sculpture "Dromeas", in English "The Runner", is twelve metres high and made of glass and iron. This work of art is located on a wide traffic boulevard in the centre of Athens since 1998 and thus decorates one of the most central points of Greece's capital. The landmark of Athens was crafted in 1994 by the Greek artist Costas Varotsos.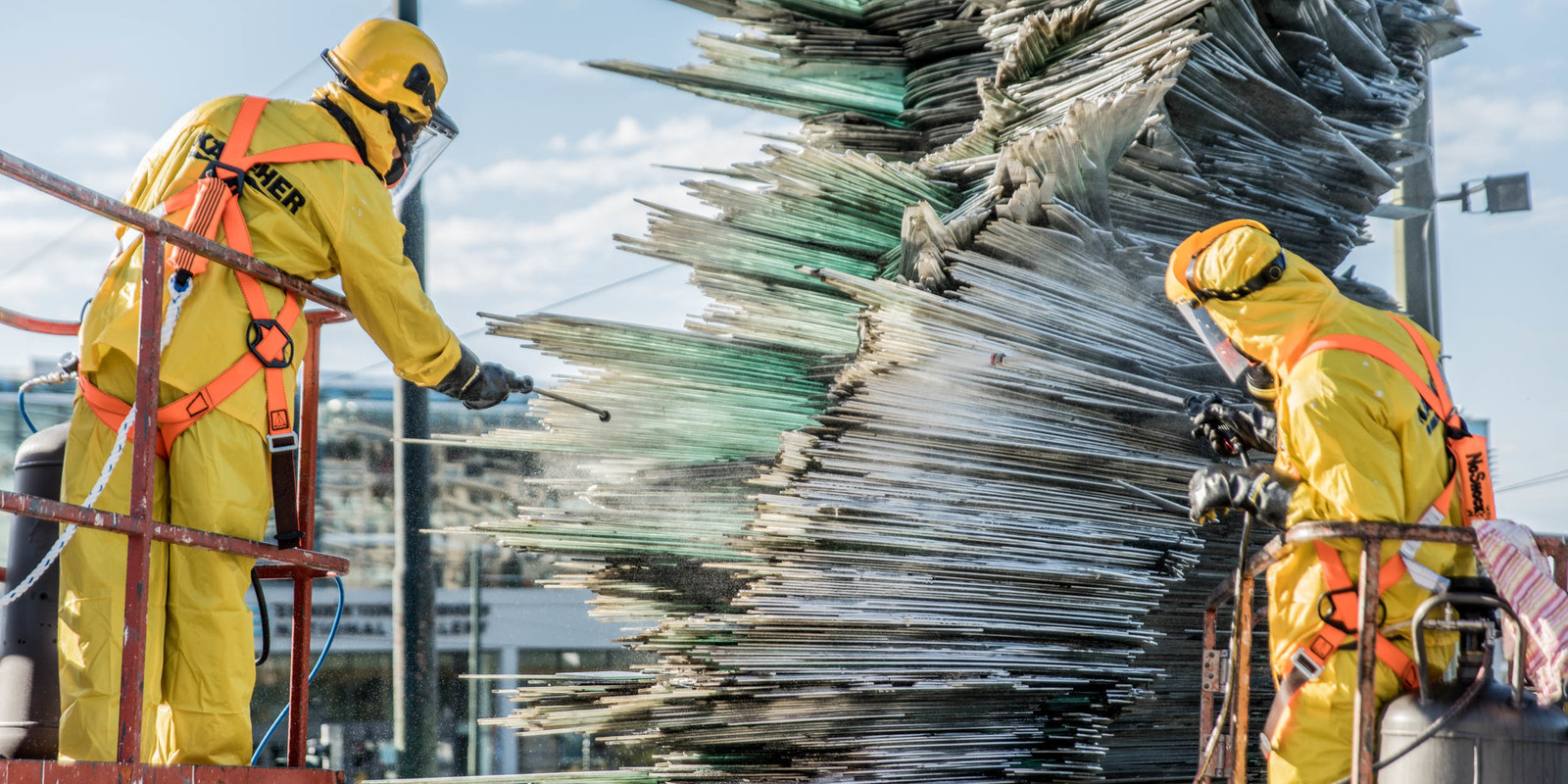 Why extreme caution is required for cleaning this sculpture
The Dromeas sculpture consists of countless pieces of glass mounted on an iron frame. A wide variety of patterns are worked into them. Moreover, the building material, which is very thin anyway, is also heavily polluted by exhaust gases and pollutants, which can cause the glass plates to break extremely quickly. Since cleaning is only possible from a certain distance for this reason, traditional cleaning methods cannot be applied.
A special procedure was developed for this project
In 2003, when the sculpture was cleaned for the first time, Kärcher conducted a study in cooperation with the University of Stuttgart. This resulted in a special procedure for this cleaning project, which was implemented for the fourth time in 2021 in cooperation with the Athens Municipality. The procedure consists of three phases and takes about 15 hours.
Phase 1: At the beginning, the landmark is sprayed with a foaming cleaning agent from Kärcher for more than four hours. The study determined what exact properties this cleaning agent must have in order to ensure gentle cleaning of the glass. Meanwhile, it is crucial to keep the sculpture in a humid environment and to prevent the foam from drying.
Phase 2: The sculpture is rinsed with 60°C hot water and a gently adjusted Kärcher high-pressure cleaner. The low pressure prevents the sculpture from being damaged. Due to the special nature of the glass sculpture, the rinsing takes several hours as the cleaning foam often penetrates between the glass surfaces.
Phase 3: Since the hot water can leave stains and salts on the glass surfaces as it dries, the sculpture is rinsed again with deionised water in the final step.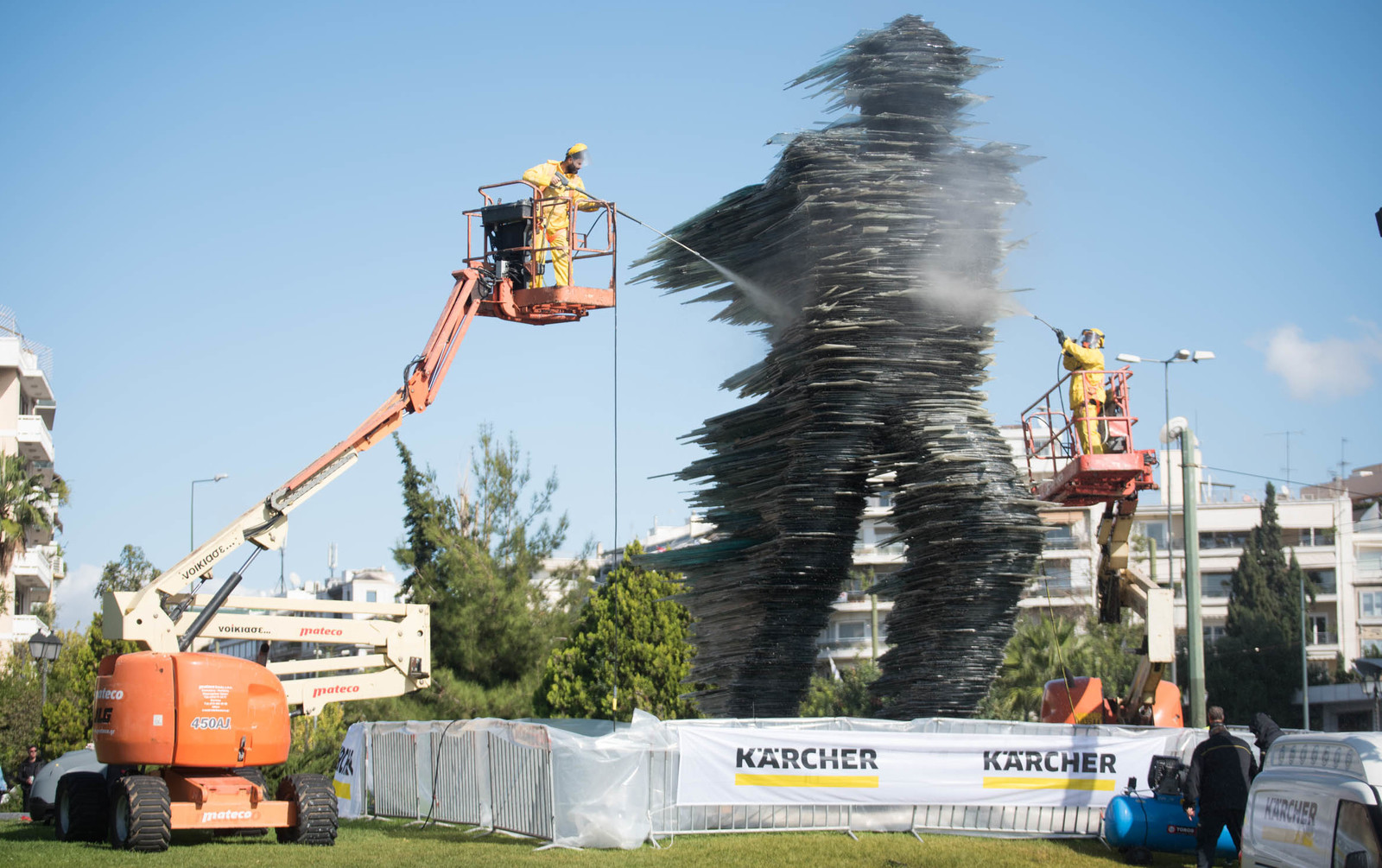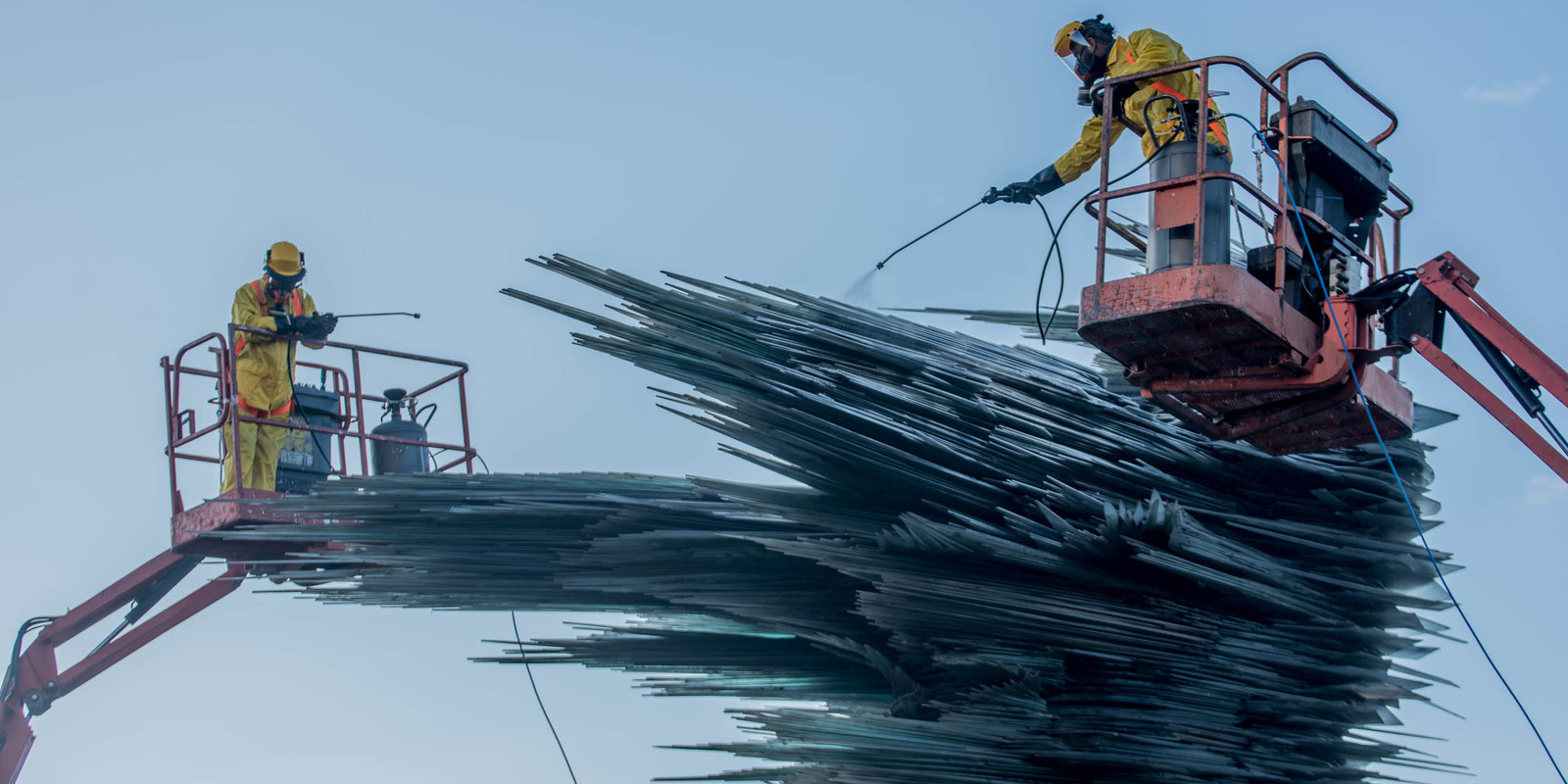 To make the glass sculpture look like new again, the Kärcher team ventured far up into the air.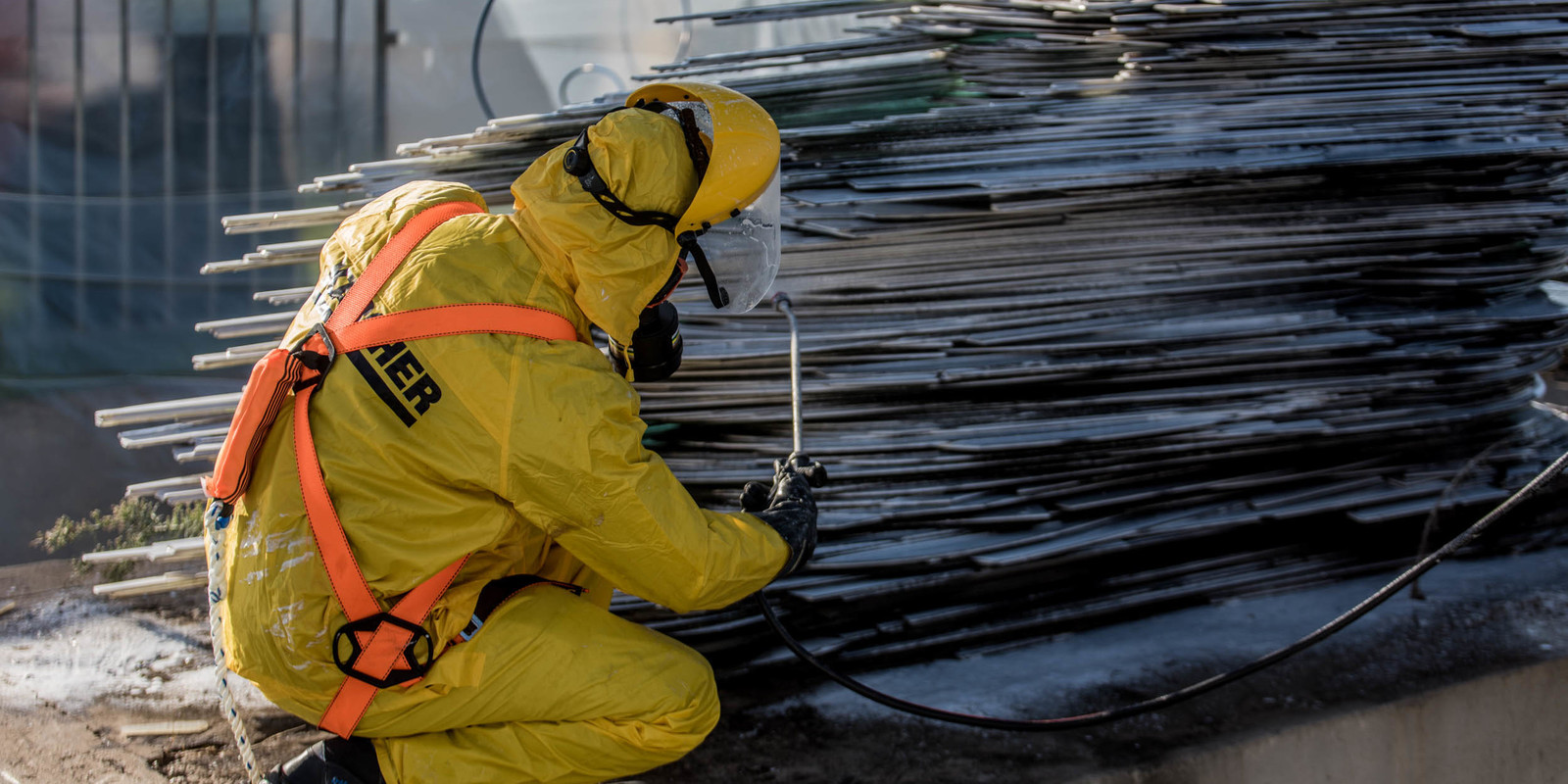 The Kärcher employees handled the fragile glass plates very carefully.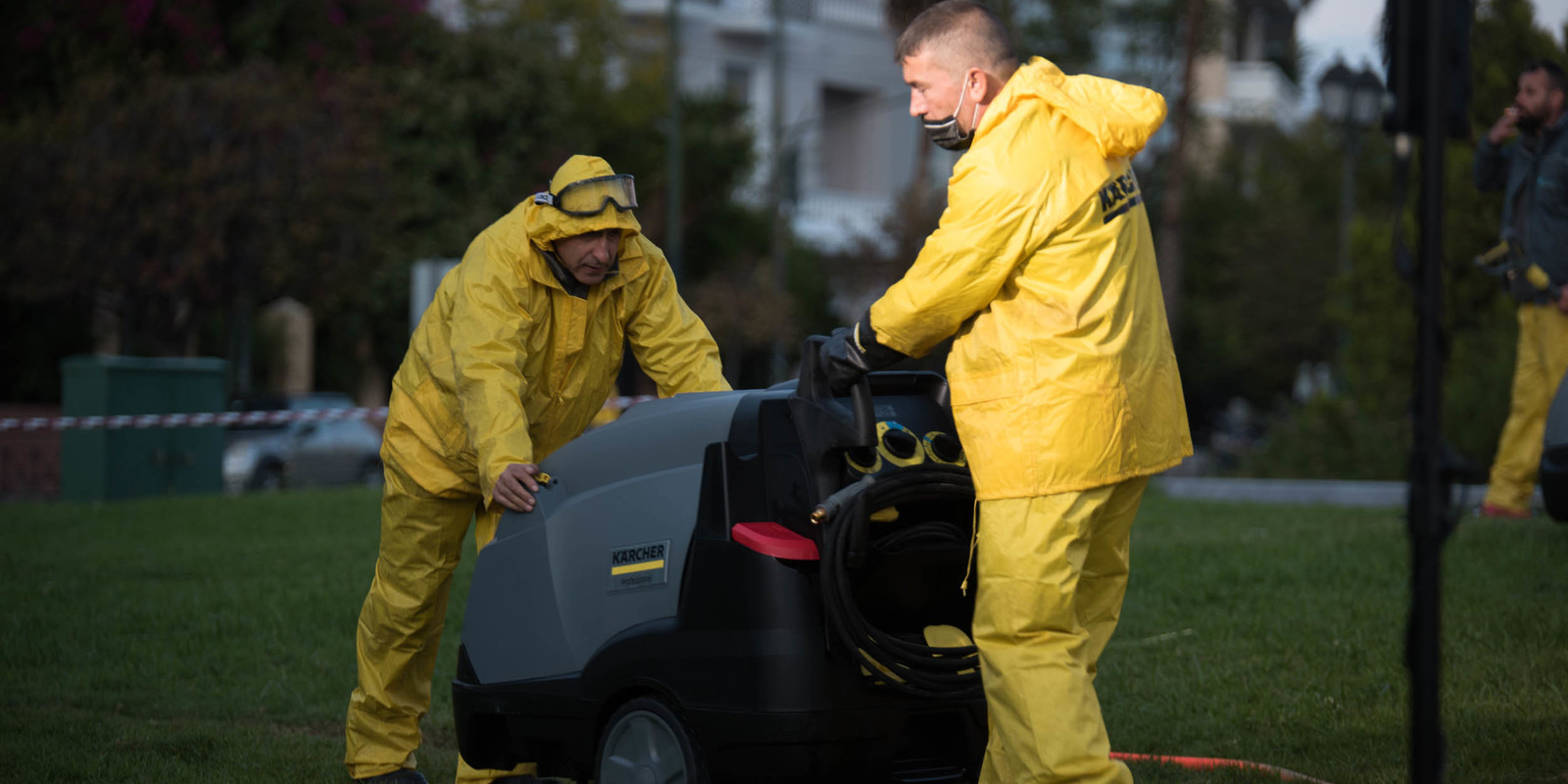 The Kärcher team during the preparations.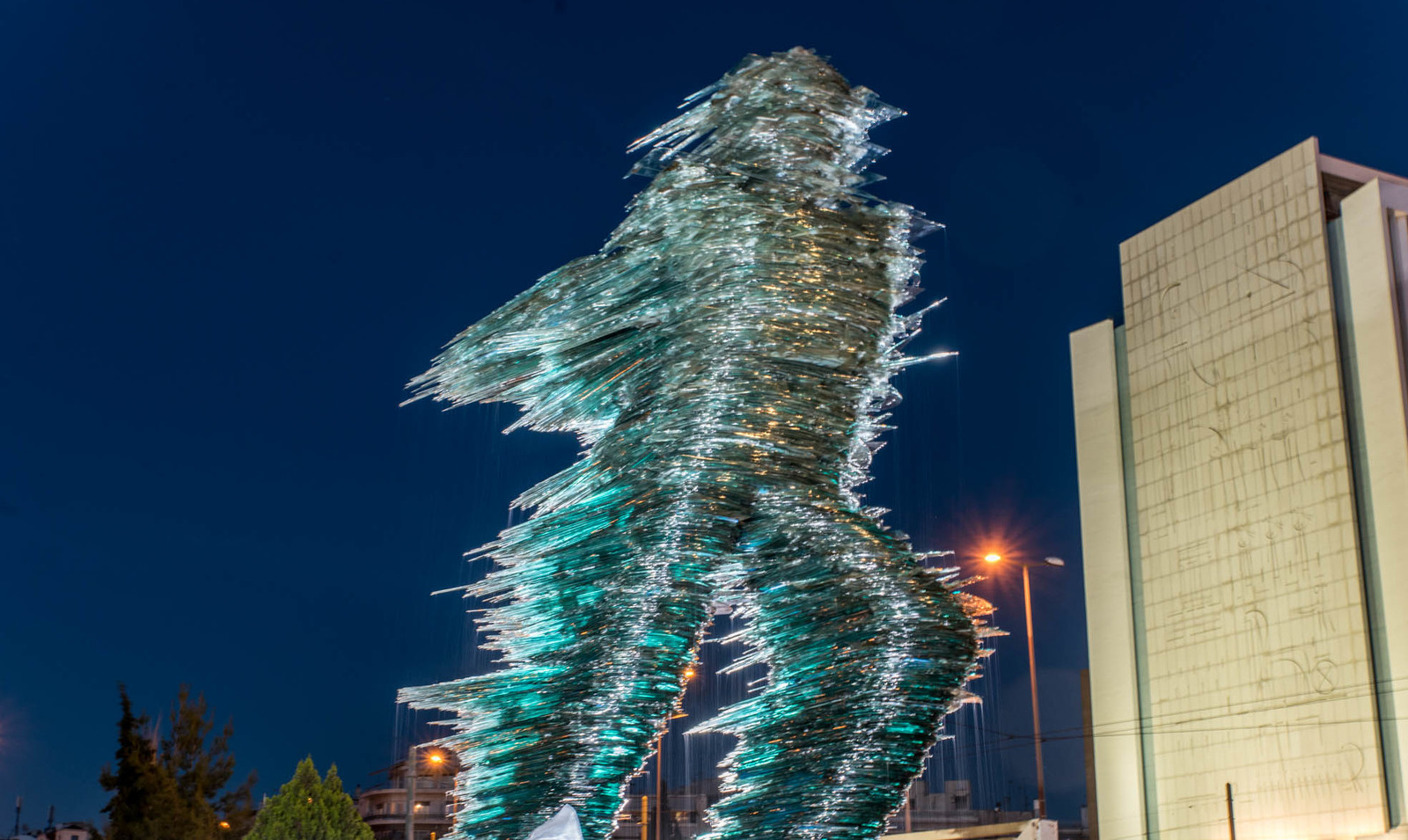 All facts at a glance
Country: Greece
Place: Athens
Type of soiling: Dust and emissions
Cleaning technology: Hot water high-pressure cleaning with a specifically developed procedure consisting of three phases

Execution: October 2021
---
You might also be interested in