Fountains cleaned in Munich
As part of its cultural sponsorship, Kärcher freed the fountains in front of the Ludwig Maximilian University in Munich from accumulated dirt.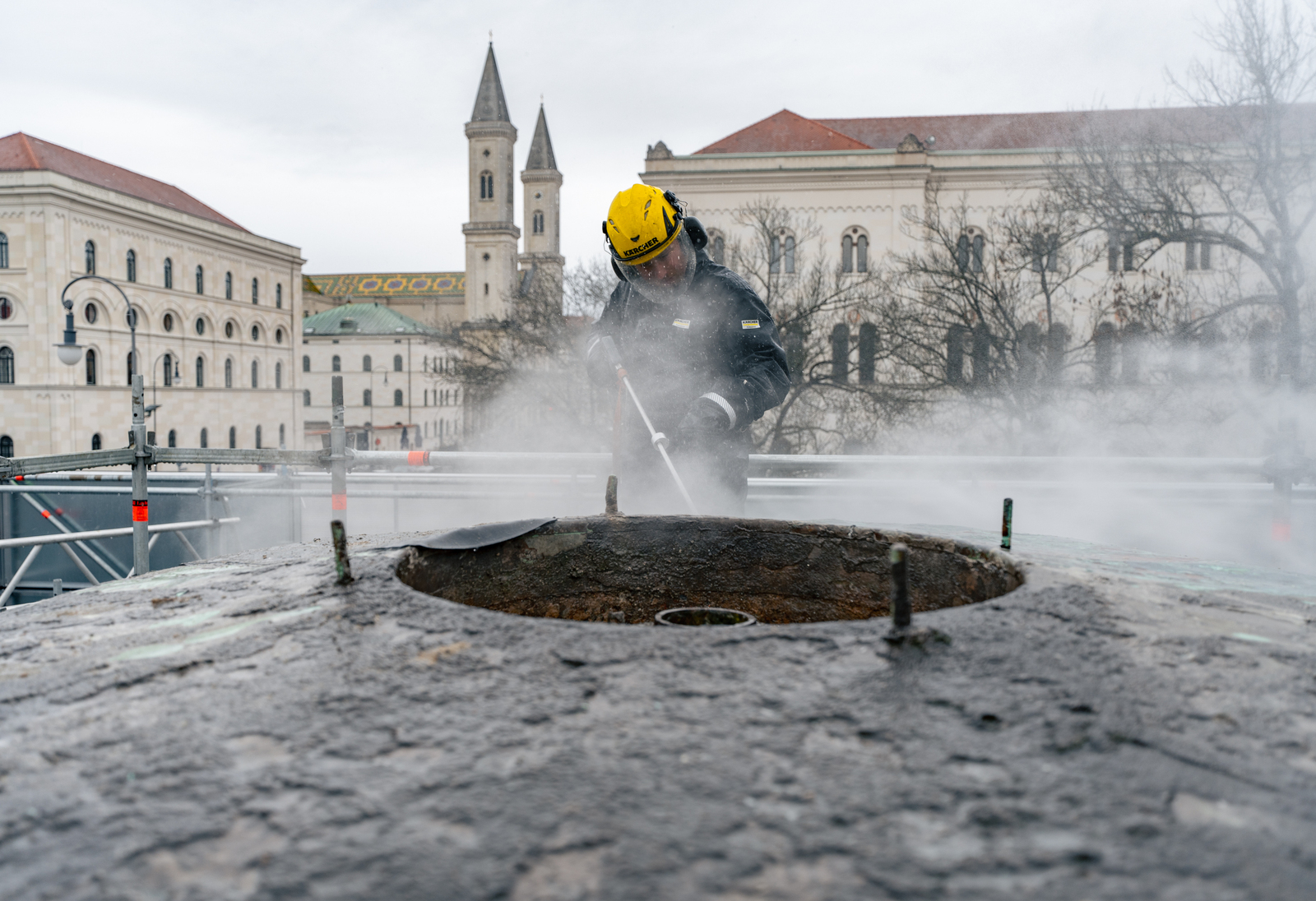 During the work the Kärcher experts used the so-called ultra-high pressure technology with up to 1,000 bar water pressure. Two employees were on duty for four weeks with one machine per fountain and carried out the cleaning with a 20-degree flat jet nozzle. "Our preliminary tests and sample surfaces have shown that the ultra-high pressure technology can be used to clean very gently and precisely despite the powerful designation on the metallic surface," explained Nick Heyden, who is a specialist at Kärcher for cleaning projects on historic buildings. "We have great respect for the task and an approach that preserves the historic appearance is our top priority."
The layers of lime and paint were removed except for the zinc adhesive primer, as this is still in very good condition and should be preserved as best as possible. After the removal, it was easier to see what condition the metallic parts of the foundation were in and what maintenance measures needed to be taken. Other specialist trades carry out extensive metal restoration after cleaning. In addition, the natural stone pool will also be restored and the water lines, pumps and lighting renewed. This work is planned for the following months and should be completed by October.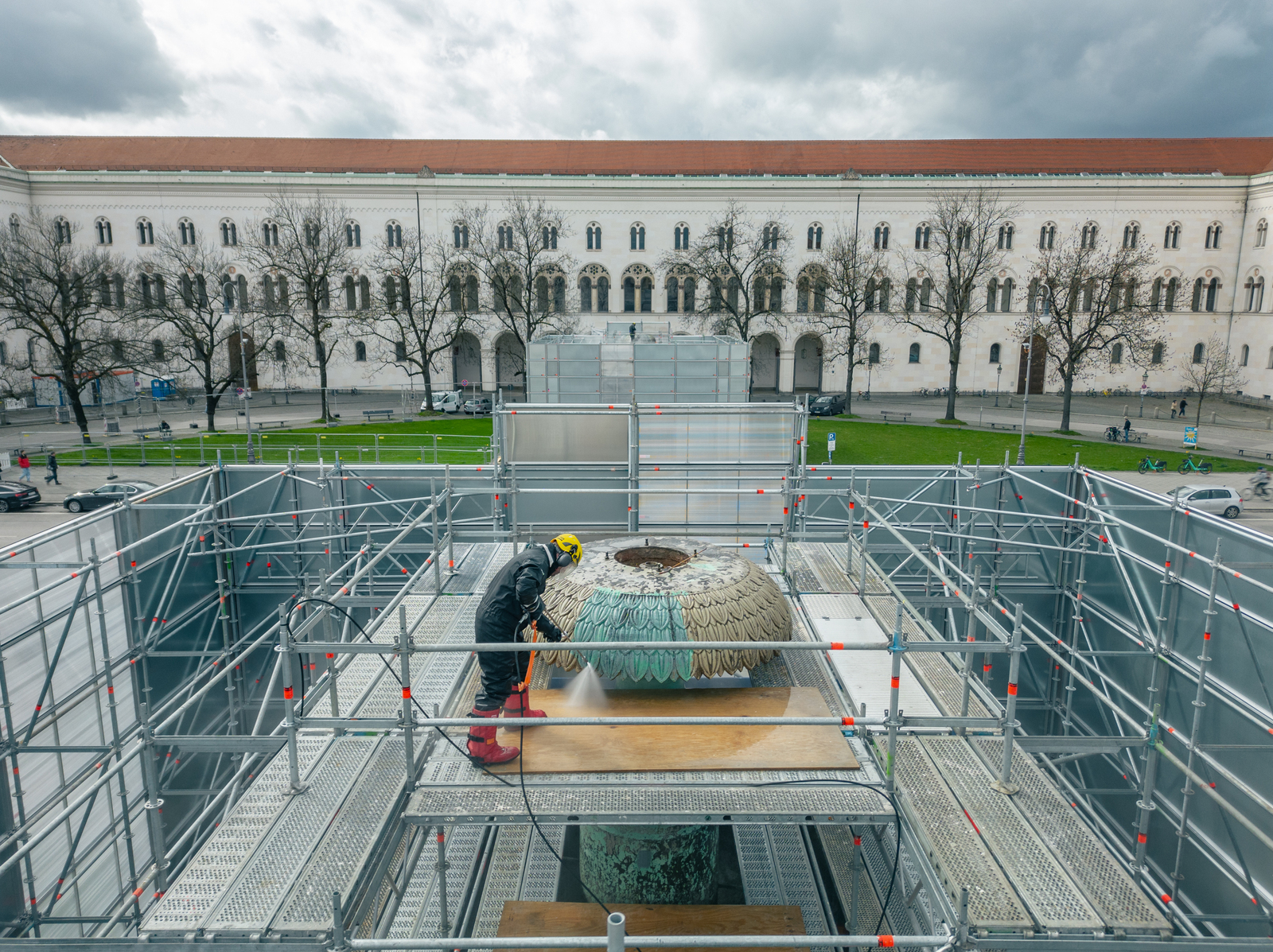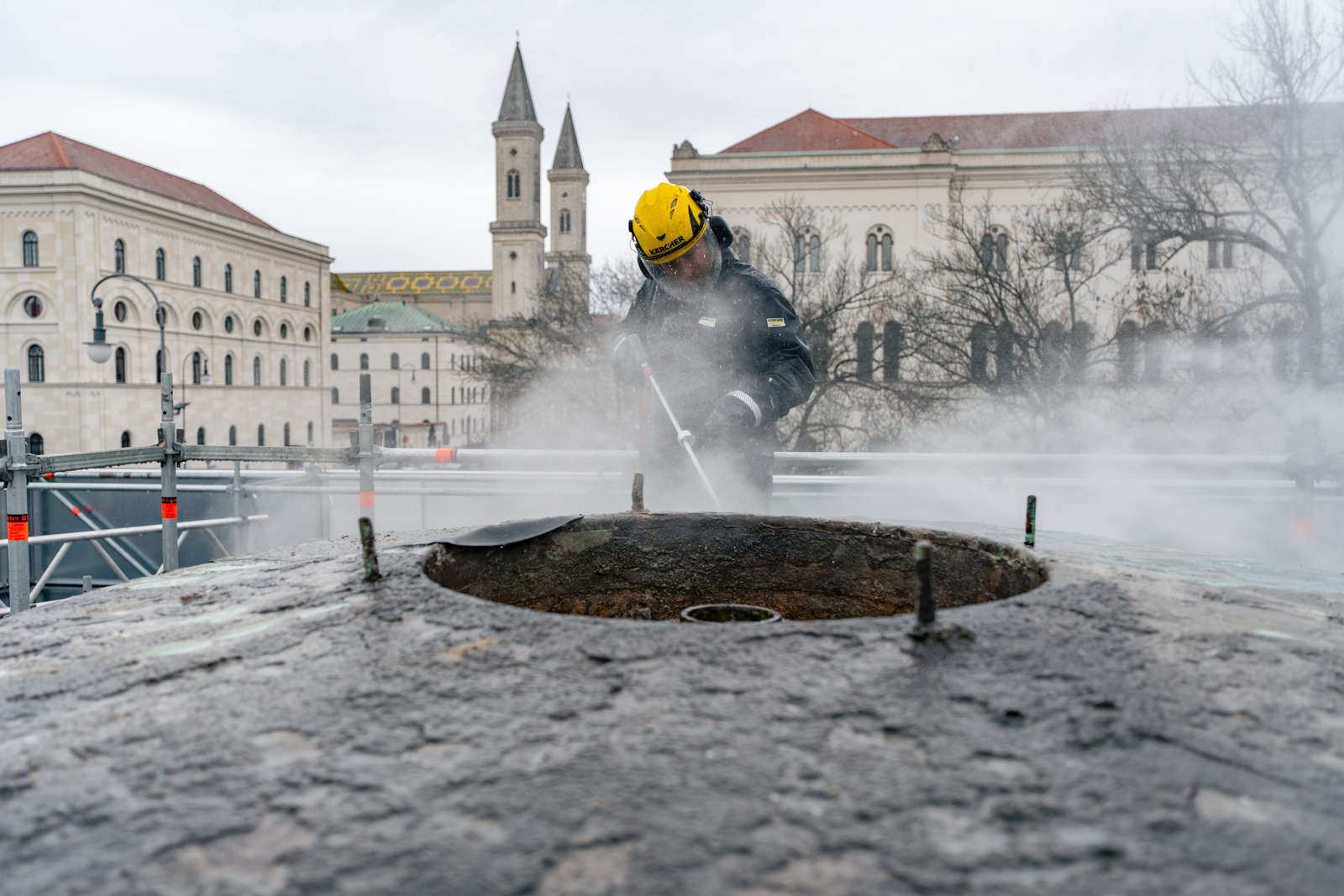 All facts at a glance
Country: Germany
Place: Munich
Type of dirt: thick layers of lime and paint
Cleaning technology: hot water high-pressure cleaners
Implementation: April 2023
---
You might also be interested in