Last building by Walter Gropius cleaned
As part of its cultural sponsorship, Kärcher provided equipment in May to clean the glass cathedral designed by Walter Gropius in Amberg.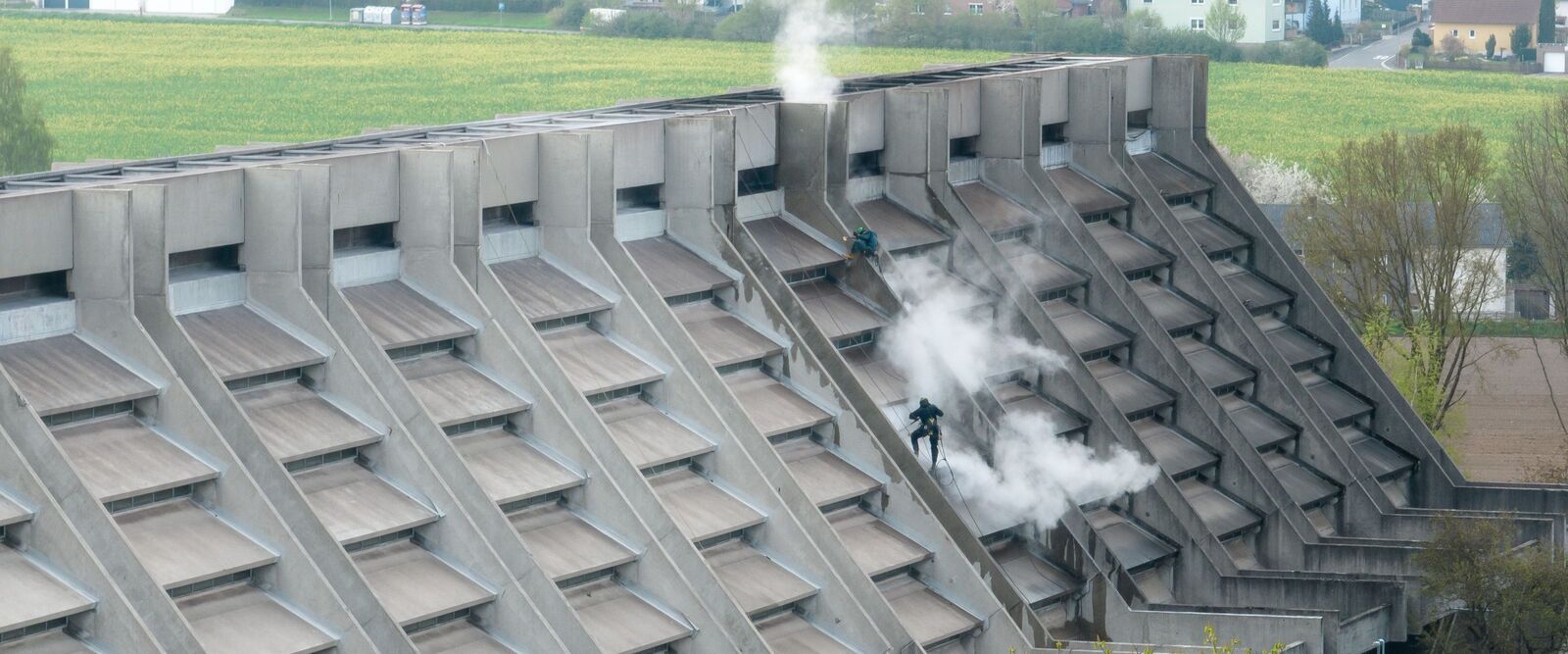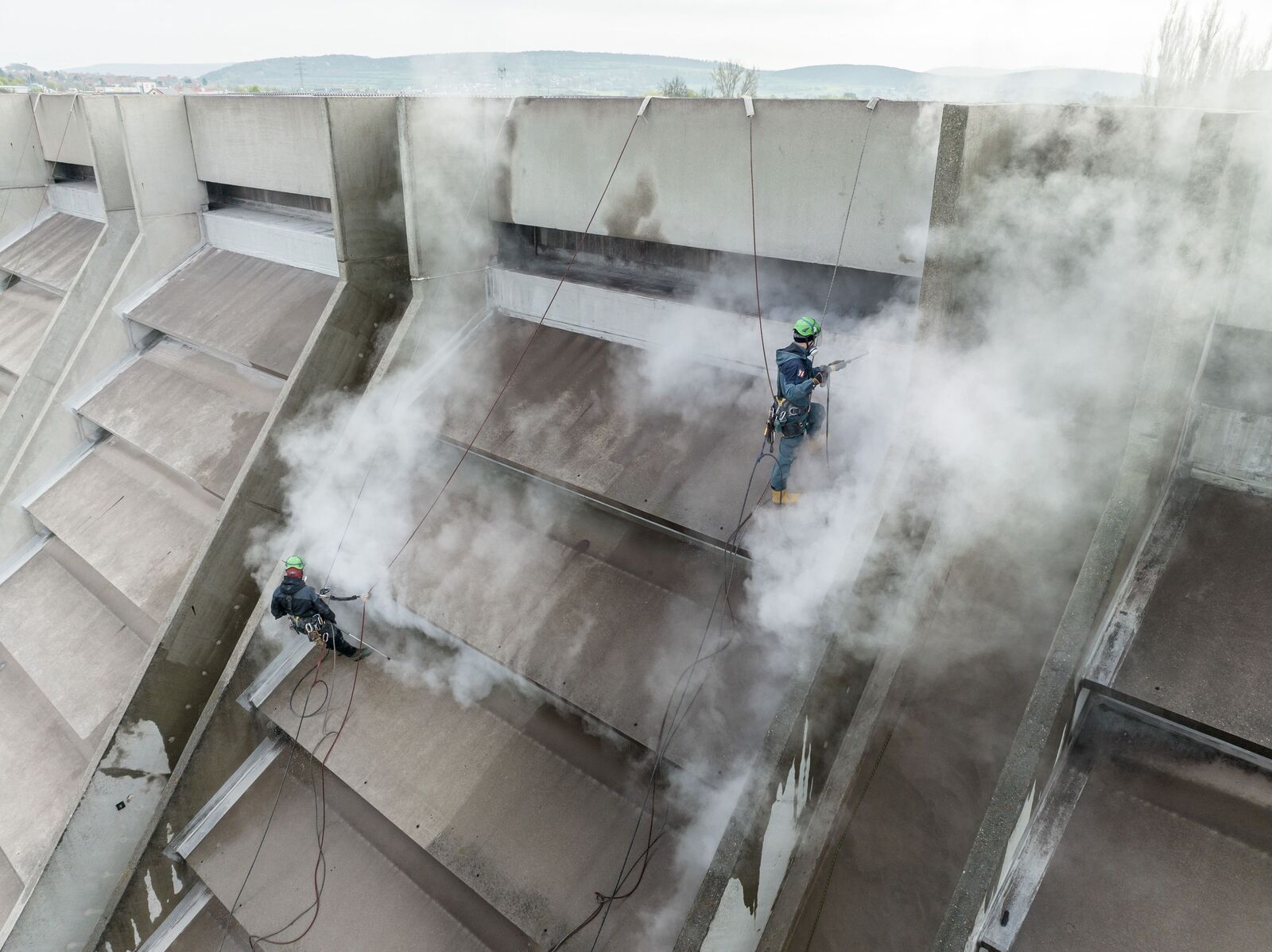 The contract for the cleaning work was awarded to WISAG Gebäudereinigung Mitteldeutschland. After testing various methods, WISAG chose Kärcher technology because it achieved the best cleaning results. Kärcher provided the machines, including the necessary preparatory work, free of charge as part of its cultural sponsorship. This also included a test cleaning and the development of a cleaning recommendation that takes into account the special features of the sensitive historic structure of the listed building. The soiling is loosened during steam cleaning without the use of chemicals due to the high temperature of the steam, which is approximately 95 degrees Celsius on the surface. At less than one bar, the impact pressure played a subordinate role. The procedure was approved by the Lower Monument Protection Authority.
Over the decades the concrete gable roof has been subject to biological growth such as algae, lichens and mosses and has now received a thorough and at the same time gentle cleaning. For this purpose, industrial climbers abseiled down from the roof ridge in a spectacular manner and used hot water high-pressure cleaners from Kärcher in the gentle steam stage to clean the 12 sections of the roof slopes from top to bottom.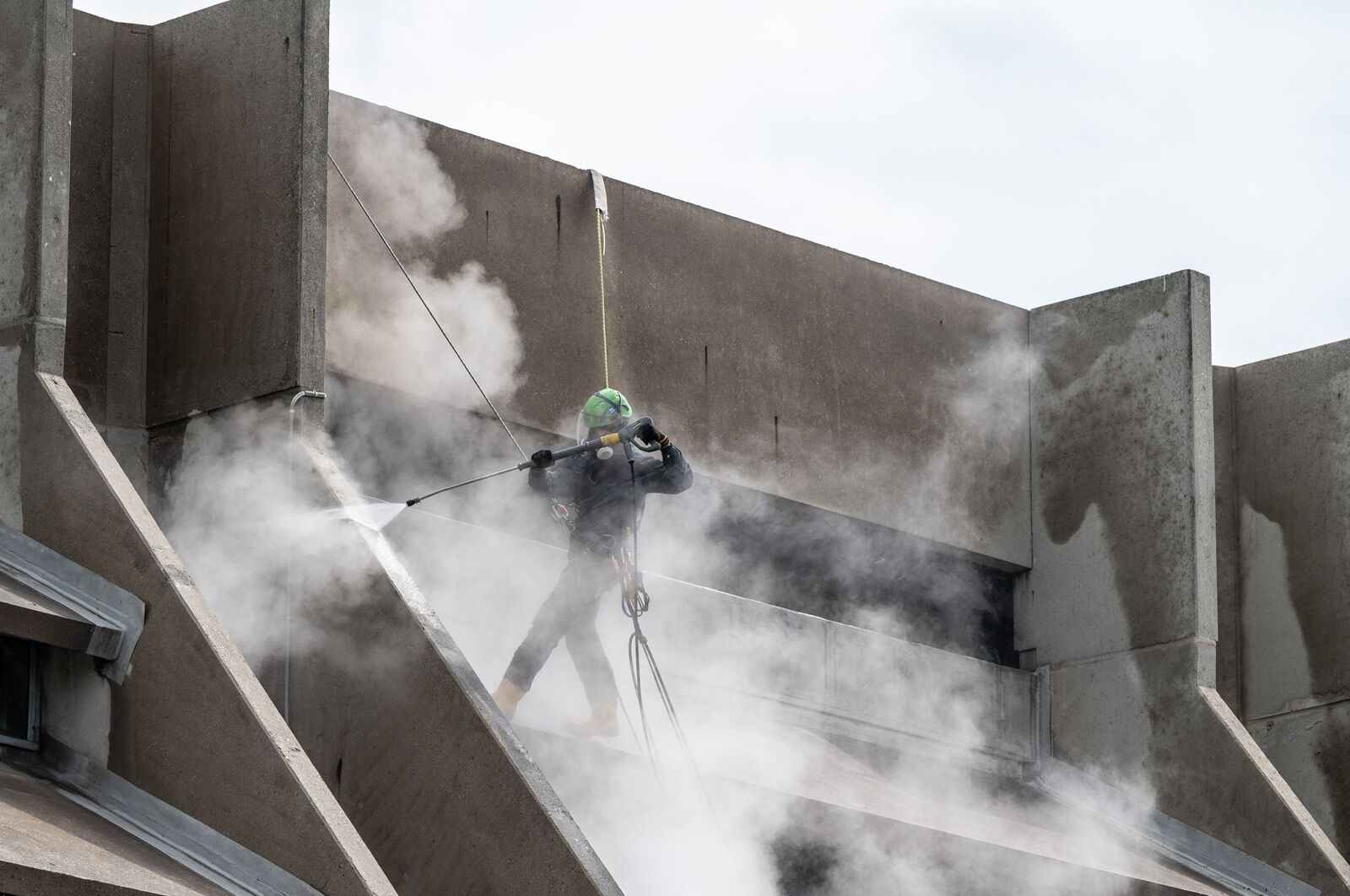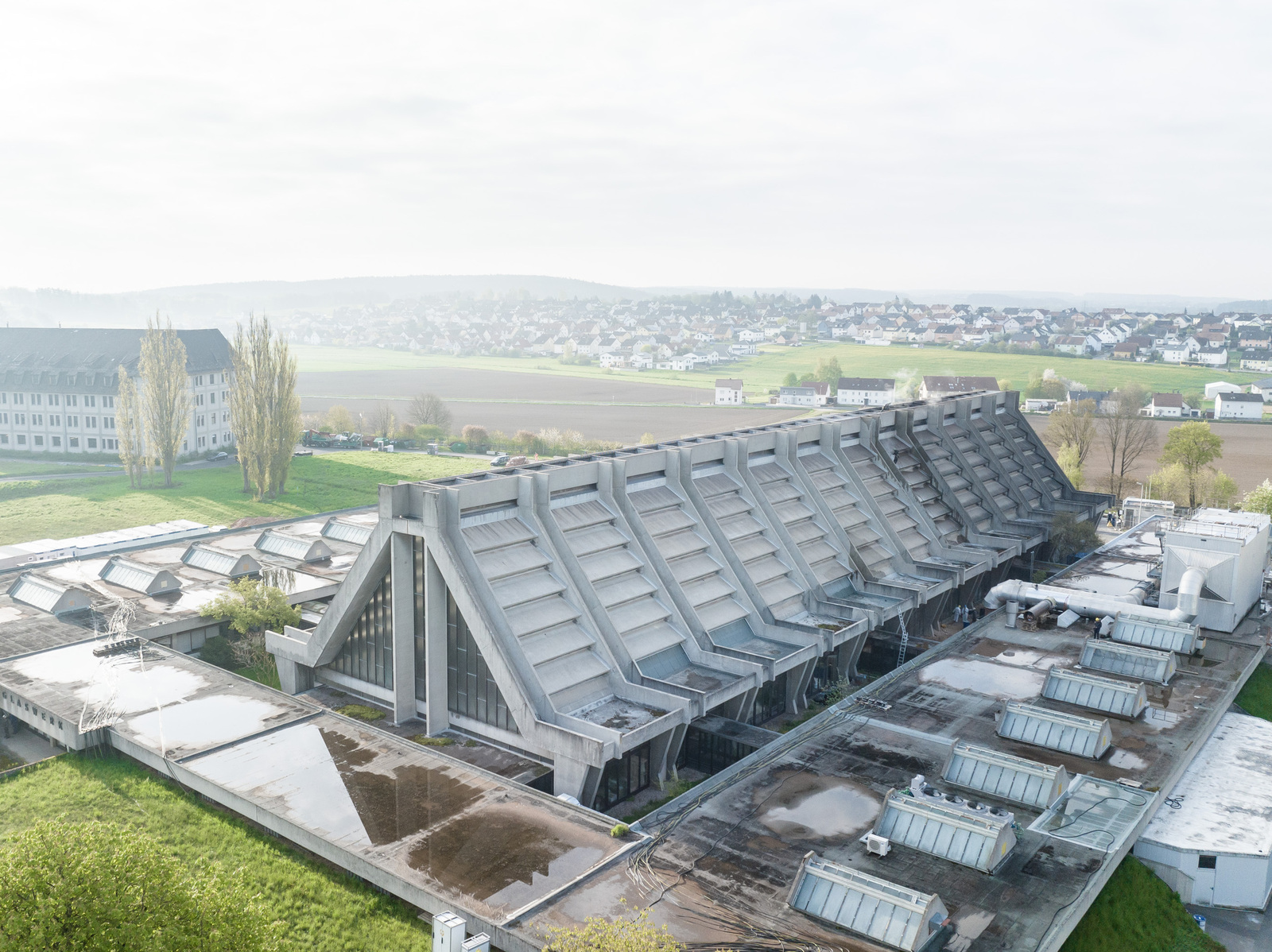 All facts at a glance
Country: Germany
Place: Amberg
Type of dirt: biological growth such as algae, lichens and mosses
Cleaning technology: Hot-water high-pressure cleaners
Implementation: May 2023
---
You might also be interested in