soniq IQ as the digital standard for professional cleaning
We believe that modern cleaning needs an all-in-one solution that integrates different requirements from shift planning to time recording and quality assurance. In collaboration with the brightest minds in the industry, we developed a digital product that effectively addresses complex cleaning challenges and eliminates the need for stand-alone solutions: the soniq IQ. This intelligent platform can be individually and modularly adapted to any task and seamlessly integrated into existing systems.
soniq IQ: An overview of the platform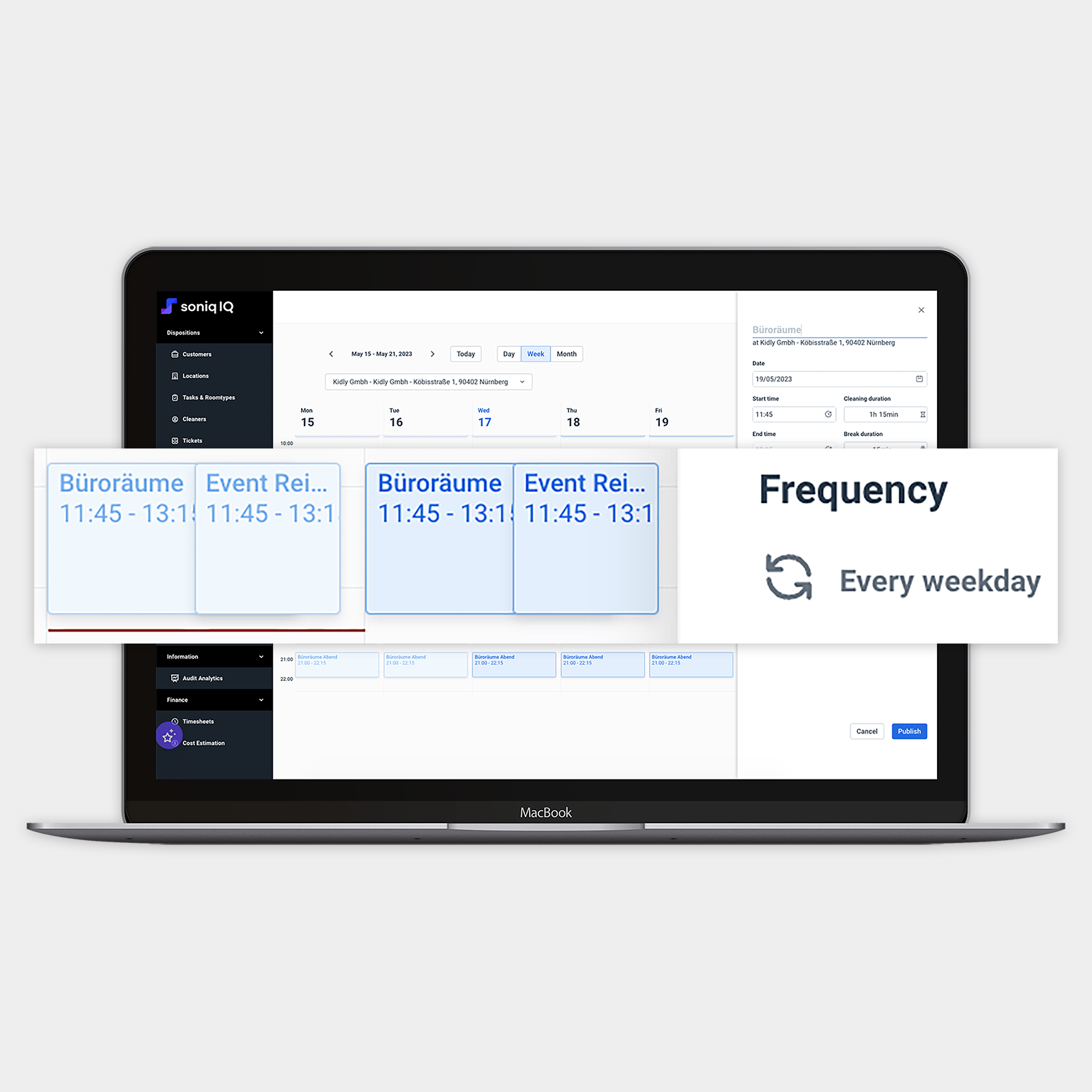 Professional cleaning comes with many challenges, which is why a software platform was developed that offers a customised solution for just about everything. The scalable soniq IQ ecosystem optimises the work of everyone involved and makes intelligent cleaning possible. soniq IQ consists of the following four modules and two innovative components:
Module tool
organises your equipment fleet in the best way.
Module crew
optimizes your cleaning staff and their tasks.
Module space
provides structure and clarity when cleaning.
Module business
supports customer management.
soniq IQ Data pipeline
enables seamless data exchange between soniq IQ and your existing IT environment.
soniq IQ Customer interface
easily communicate with your customers and ensure data availability.
Benefits
soniq IQ is a digital solution to combat daily cleaning challenges. It is 100% focused on the needs of today and of the future. Several of this digital ecosystem's many benefits are listed here: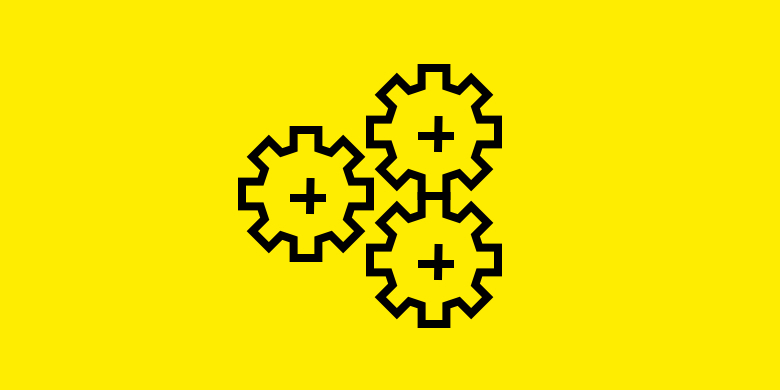 Standardised resource planning
Cleaning staff, qualifications & availabilities
Overview of machines, consumable supplies and cleaning tools
Locations, room schedules and cleaning schedules
Scheduling of staff and equipment via intuitive shift planner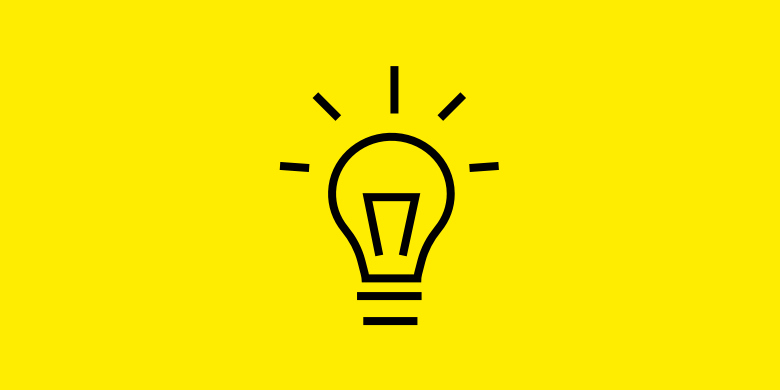 Efficient day-to-day business
Live chat between staff in the soniq crew app, with automatic translation feature
Ticketing for easy task logging
Intuitive audit planning and reporting
Manage multiple customer relationships easily and quickly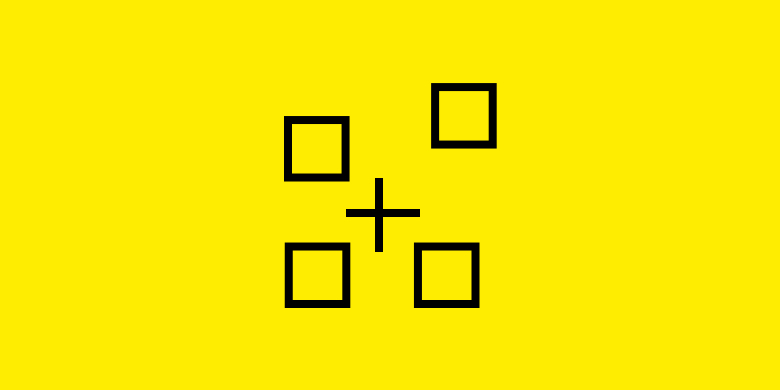 Clarity in cost management
Connect cleaning standards and costs incurred
Variable cost forecast depending on site and area
Calculation of bid baselines
Transparency and effective reporting
1. Establishing contact and improving the status quo
Digital cleaning is the future! Kärcher and soniq have many years of experience under their belts in the technology and cleaning industry and can therefore inspire customers with innovative solutions that solve everyday problems.
We understand that every cleaning challenge is unique and aim to tackle these challenges by working together with the customer. This is why we ensure that all relevant stakeholders are involved in the analysis process from the beginning to find the best possible solution.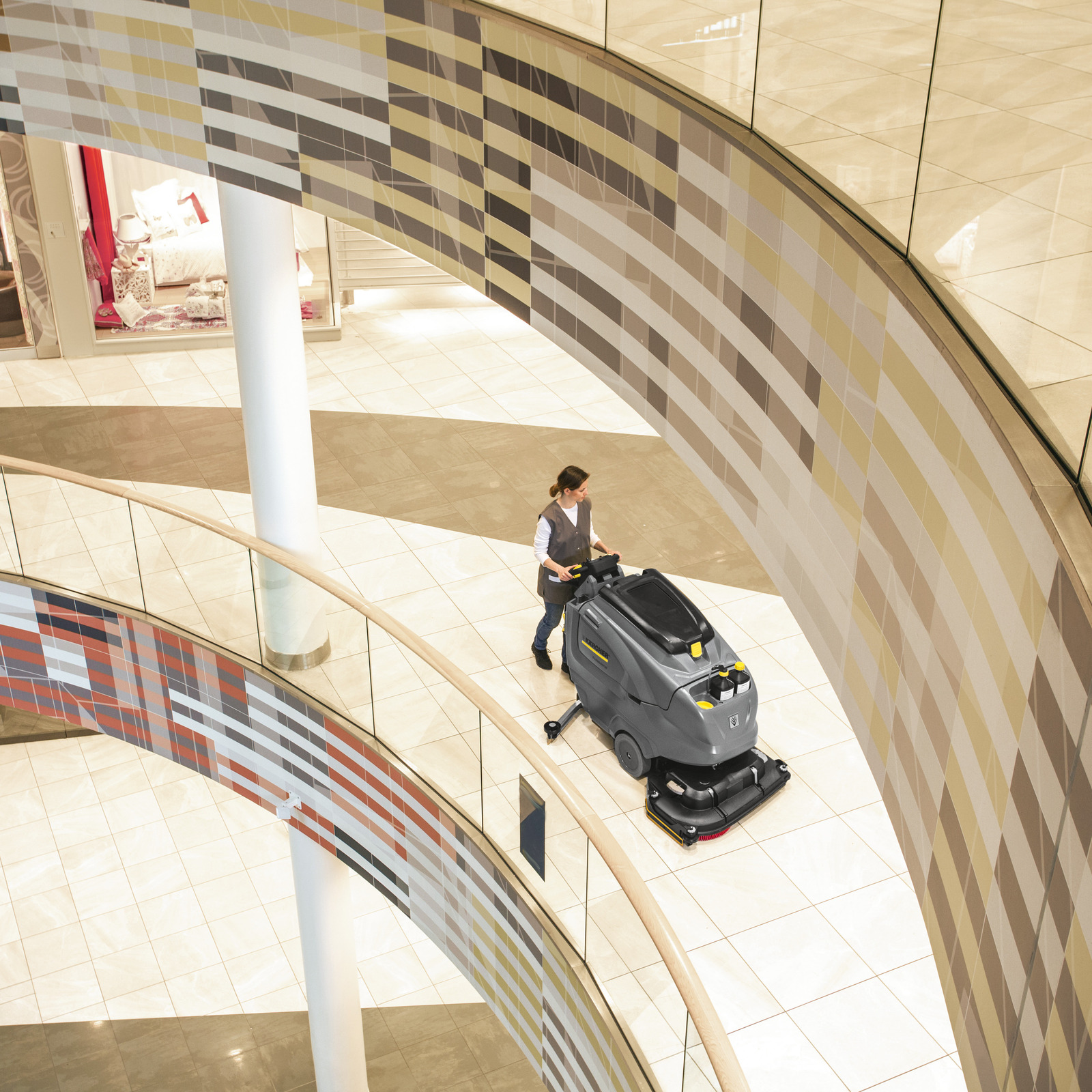 2. Defining the target image
The goal is defined together with the customer so that it is clear what needs to be achieved in the future. Whether the plan is to improve the cleaning quality or to save costs and/or material, everything is possible.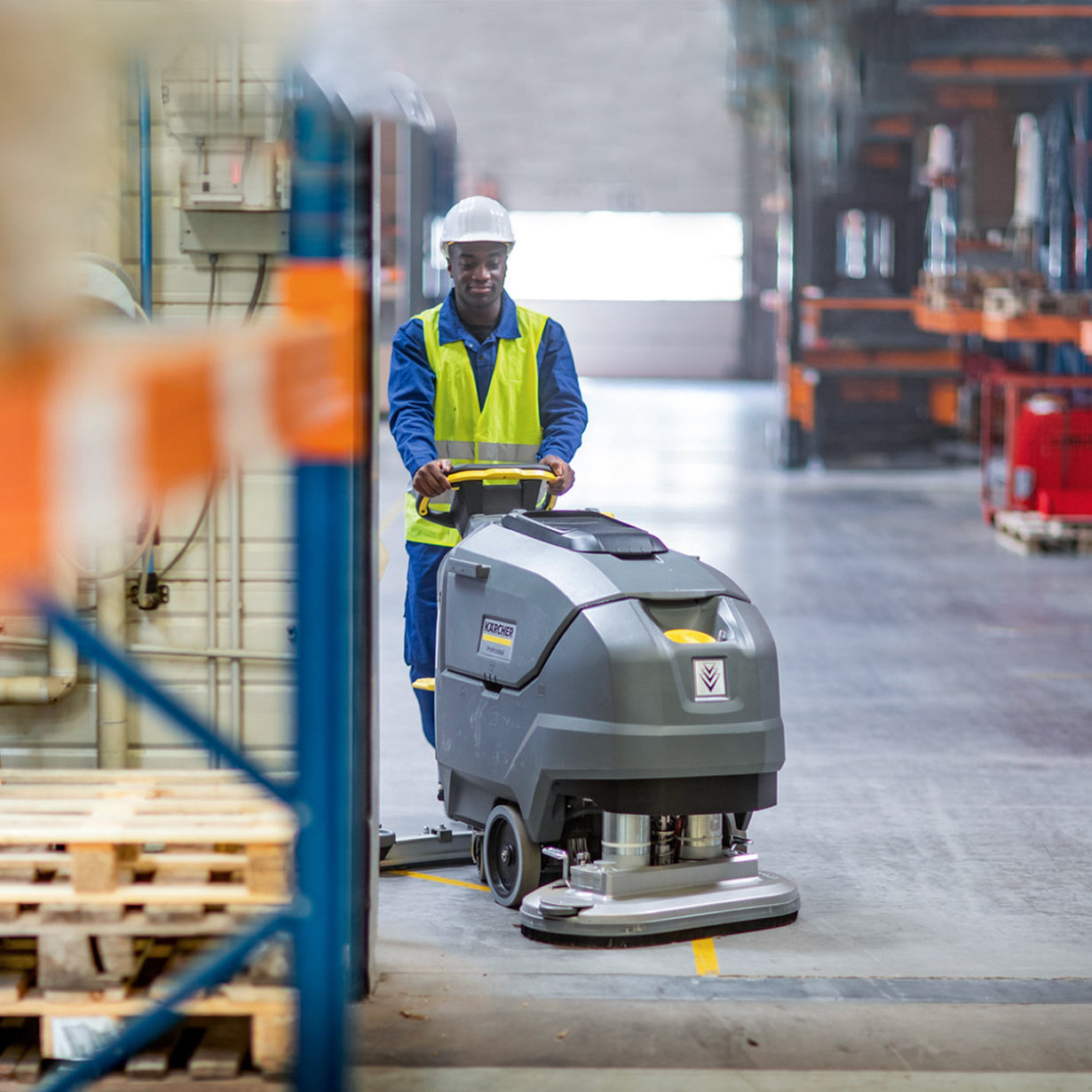 3. Developing, implementing and scaling the solution
The way the integration is planned depends on the soniq IQ platform product and your corresponding solution.
Data migration, online access, employee training – everything is prepared and planned together with the customer.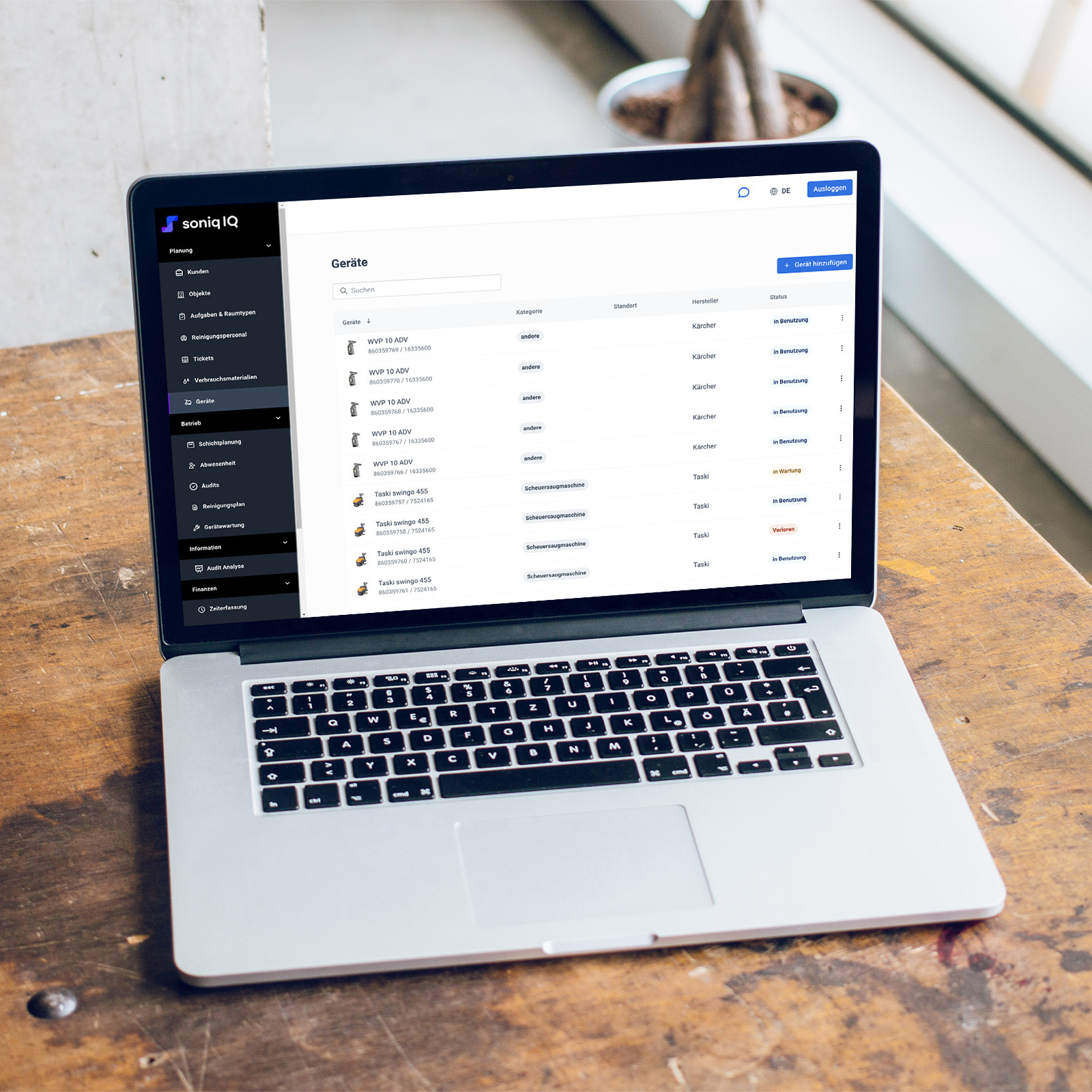 Why choose soniq IQ?
soniq IQ is designed to facilitate the work of companies in the cleaning, hotel and retail industries, but it can also be adapted and used in other industries thanks to its modular structure. soniq IQ enables you to reduce costs and time, increase efficiency and data security, optimise cleaning processes and increase customer satisfaction.