High-pressure washer
HD 7/16-4 St
The configurable HD 7/16-4 ST, with a working pressure of 160 bar, is the starting version in the area of stationary high-pressure cleaners with single-lance operation
The 7/16-4 ST is an entry-level model in the range of stationary cold water high-pressure cleaners from Kärcher. With a working pressure of 160 bar, it also impressively handles difficult cleaning tasks. But in particular it shines with its large range of (in part retrofitted) configurable equipment details. For example, the machine is also available as a hot water version. Also options such as pressure relief, dry-running protection, stainless steel housing, water softening or elapsed time counter are available. In addition there is the option of drawing in 1 or 2 cleaning agents at high or low pressure, and also, thanks to the extensive range of accessories, of optimally adapting the machine to its place of use. New developments that increase operating comfort, such as the EASY!Force high-pressure gun, which utilises the recoil force of the high-pressure jet to reduce the retaining force to zero, and the EASY!Lock quick-release couplings, enable handling that is five times faster than conventional screw connections without compromising on robustness or longevity, are standard features.
Features and benefits
Application-based configuration
For low investment costs: choose a basic unit and simply select the required equipment features.
You don't pay for anything that isn't really needed.
Extensive range of accessories for a wide range of applications.
High flexibility
Further accessory parts or equipment can be attached.
Remote controls can be used directly at the point of use.
Simple pre-connection of a HWE 860 hot water generator possible.
Is ready for use quickly at any time
The pump starts as soon as the trigger gun is activated, allowing convenient working from any supply point.
Ready at the push of a button, with no set-up times or transporting mobile machines.
For fast cleaning at different locations of use.
Durable and robust design
Suitable for daily use.
Allows long periods of use and increases efficiency and productivity.
Minimal maintenance effort and long lifetime.
Always flexible thanks to fast retrofitting capability
Most functions and accessory parts can be retrofitted at any time.
Simple Plug 'n' Play saves assembly costs.
Adjustment to changed requirements instead of a new purchase.
Perfectly hygienic
Up to 70°C water supply temperature even in the basic model.
Advance pressure pump for inlet temperature of up to 85°C.
Simple pre-connection of a HWE 860 hot water generator possible.
Durable and robust
Slow-running 4-pole electric motor.
Robust brass cylinder head and ceramic piston.
4-pole electric motor with 3-piston axial pump.
Most equipment features and accessory parts can easily be retrofitted at any time
The extensive accessory line provides for ergonomic and economical cleaning solutions for numerous applications.
The needs-based equipment and compatible accessories for every installation location and every budget.
Minimum installation effort.
Specifications
Technical data
Supply voltage (Ph/V/

Hz

)
3 / 400 / 50
Flow rate (l/h)
300 - 700
Working pressure (bar/MPa)
30 - 160 / 3 - 16
Max. pressure (bar/MPa)
190 / 19
Inlet temperature (°C)
70
Connected load (kW)
5
Protection (A)
16
Water inlet
1″
Number of users
1
Portability
Stationary
Weight (with accessories) (kg)
53
Dimensions (L x W x H) (mm)
533 x 420 x 790
Equipment
Spray gun:

EASY!Force

Advanced
High-pressure hose: 10 m, ID 8, 315 bar
Triple nozzle (0°/ 25°/40°): manual
Stainless steel spray lance: 1050 mm
System pressure relief
Prepared for remote control
Prepared for servo control
Pre-equipped for a detergent inlet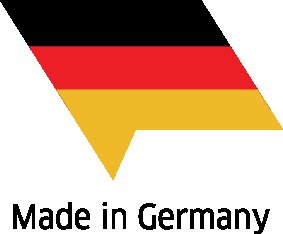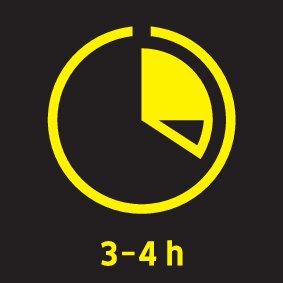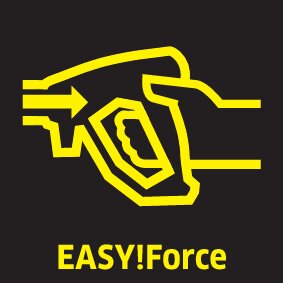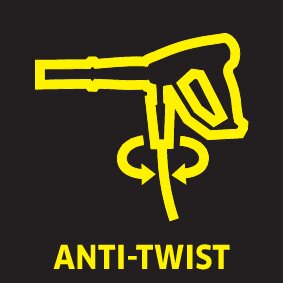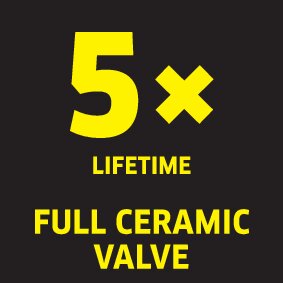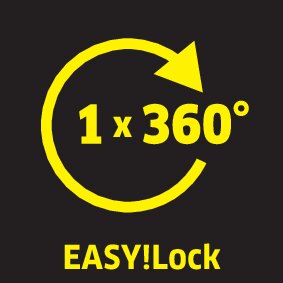 Application areas
Vehicle and machine cleaning in the automotive, industry and agricultural area
Ideal for cleaning applications in the food industry
Ideal for applications in the food, cosmetics and chemicals industries
Agriculture
Stable cleaning
Ideal for use in logistics centres, multi-storey car parks, production halls, warehouses, hotels, smaller parking facilities and car parks.
For applications in production, logistics and heavy industry halls and warehouses
For use in the metal and construction industry, as well as in heavy industry
Public institutions
High-pressure cleaning of machines and equipment in the construction, agricultural and municipal sectors