Stationary high pressure unit
HDC Classic
The perfect solution for regular or frequent high performance cleaning in various areas of the business. For the simultaneous use of 2 to 3 take-off points
The HDC Classic is an industrial stationary high-pressure cleaner for heavy-duty cleaning tasks. Up to three operators can work simultaneously at different applications (points of use) using the device and the available water volume of 2000 l/h. The required working pressure is adjustable; devices can be selected for a maximum 80 bar or a maximum 160 bar. The HDC Classic is supplied with storage tank and float valve, dry-running protection, water temperature monitoring in the inlet, leak detection, motor protection circuit breaker and winding protection for the motor of the high-pressure pump, operating hours meter and error message display as standard. The inlet temperature is 60 °C. As an option, an advance pressure pump can be installed for a maximum inlet temperature of 85 °C. Fields of application include industry, agriculture and public services.  Frames and casings in stainless steel and powder-coated steel are available as an option. The industrial crankshaft pump, the brass pump head and the 4-pole low-speed electric motor (1450 rpm) are extremely durable and suitable for heavy-duty applications.
Features and benefits
Durable and robust
Robust machine that is also suitable for more heavy-duty jobs.
Robust crankshaft pump with brass cylinder head and high-quality materials ensure a long service life.
Four-pole, low-speed air-cooled electric motor.
Permanent installation with no hazards: No contamination or loose hoses
With water shortage protection and temperature monitoring of motor and water.
Leakage protection and soft start.
Automatic shutdown if the minimum quantity is not reached during the water removal.
Individually configurable device
Frame and/or casing in stainless steel are available as an option.
High flexibility
Advance pressure pump for feed temp. up to 85 °C (standard 60 °C) and 80/160 bar pressure
Frame and casing in stainless steel (powder-coated steel as standard).
60-

Hz

devices (e.g. 380–480 V, 690 V/60 

Hz

) upon request.
Is ready for use quickly at any time
Further accessory parts or equipment can be attached.
Can be adjusted to individual cleaning requirements.
Can be used by two persons at the same time.
Ready at the push of a button, with no set-up times or transporting mobile machines.
The pump starts as soon as the trigger gun is activated, allowing convenient working from any supply point.
For fast cleaning at different locations of use.
Is ready for use quickly at any time
Specifications
Technical data
Pressure (bar/MPa)
80 / 160 / 8 / 16 / 16
Flow rate (l/h)
700 / 2000
Inlet temperature (°C)
max. 85
Motor starting
Soft start
Supply voltage (Ph/V/

Hz

)
3 / 400 / 50
Dimensions (L x W x H) (mm)
860 x 595 x 580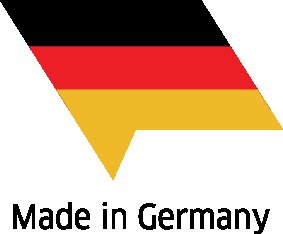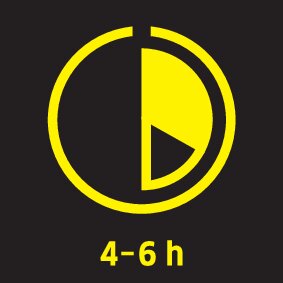 Application areas
Ideal for cleaning applications in the food industry
Agriculture
Stable cleaning
Perfect for use in vehicle cleaning, in the construction and transport sectors, as well as industry
Vehicle and machine cleaning in the automotive, industrial and agricultural sectors
Public sector
For container/deposit cleaning in the food, cosmetics and chemicals industries