Gantry car wash
CW 5 Klean!Star iQ
With our Klean!Star iQ gantry car wash the vehicle wash becomes an experience: Unique functions and design options impress even the most discerning customers.
Our Klean!Star iQ impresses the most discerning customers with innovative, unique functions. K!Brush iQ optimally cleans difficult vehicle contours segment by segment during the brush wash. K!Back iQ ensures rear cleaning with the right knack! For this the side brushes behind the vehicle are rotated 90° and then tilted 15°. K!Planet iQ ensures rim cleaning with precision. Deep cleaning according to the principle of an electric toothbrush follows an exact height adjustment to the wheel. K!Dry iQ guarantees perfect all-round drying without any annoying dripping and is also designed for universal use. Customised high-pressure options, a clever lighting concept, efficient cleaning and care programmes, as well as the Klear!Line detergent line, complement the wash experience.
Features and benefits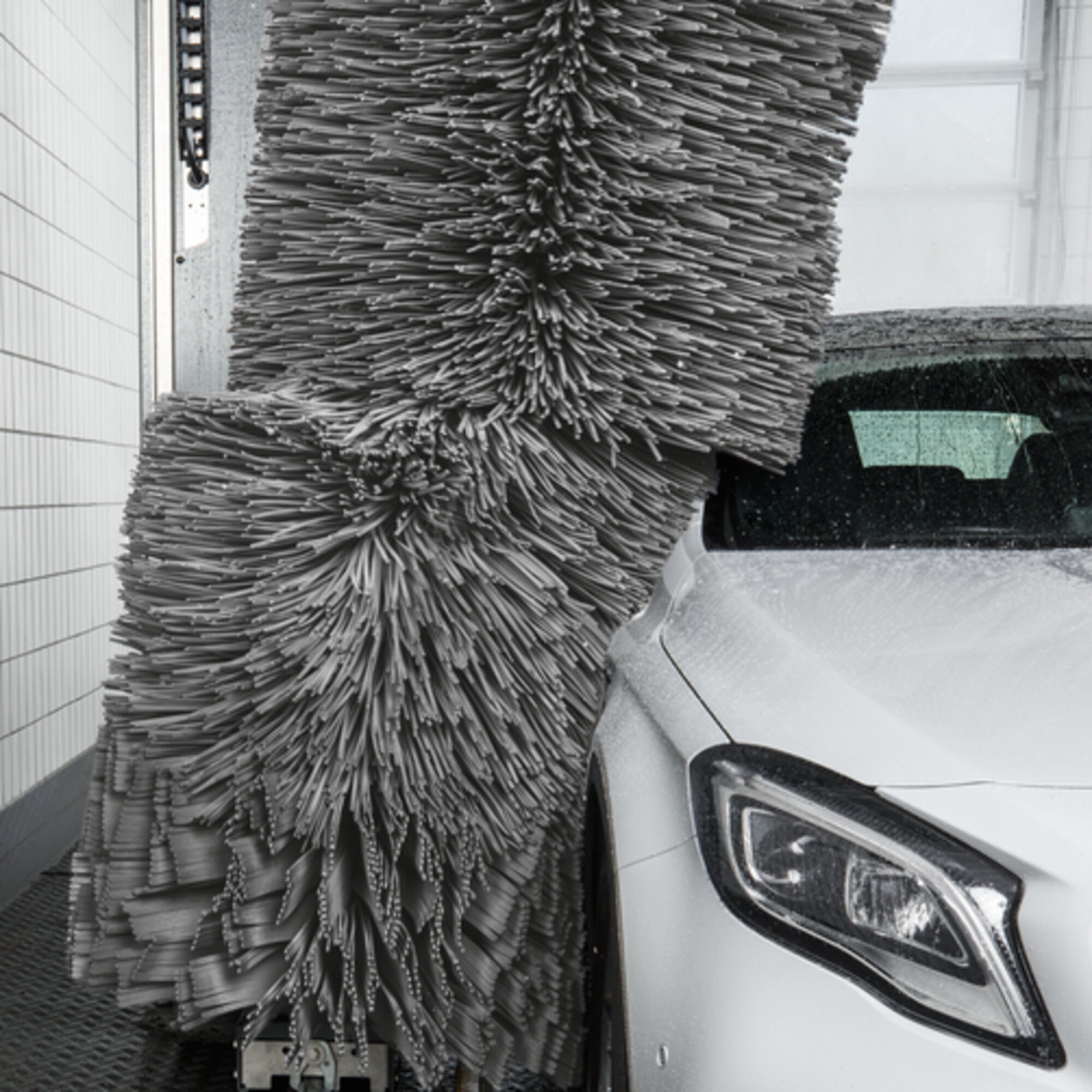 K!Brush

iQ – brush wash segment by segment

Exact adaptation of brushes to the vehicle contour. Excellent cleaning results also with difficult vehicle contours. High level of customer satisfaction, which can lead to an increase in sales.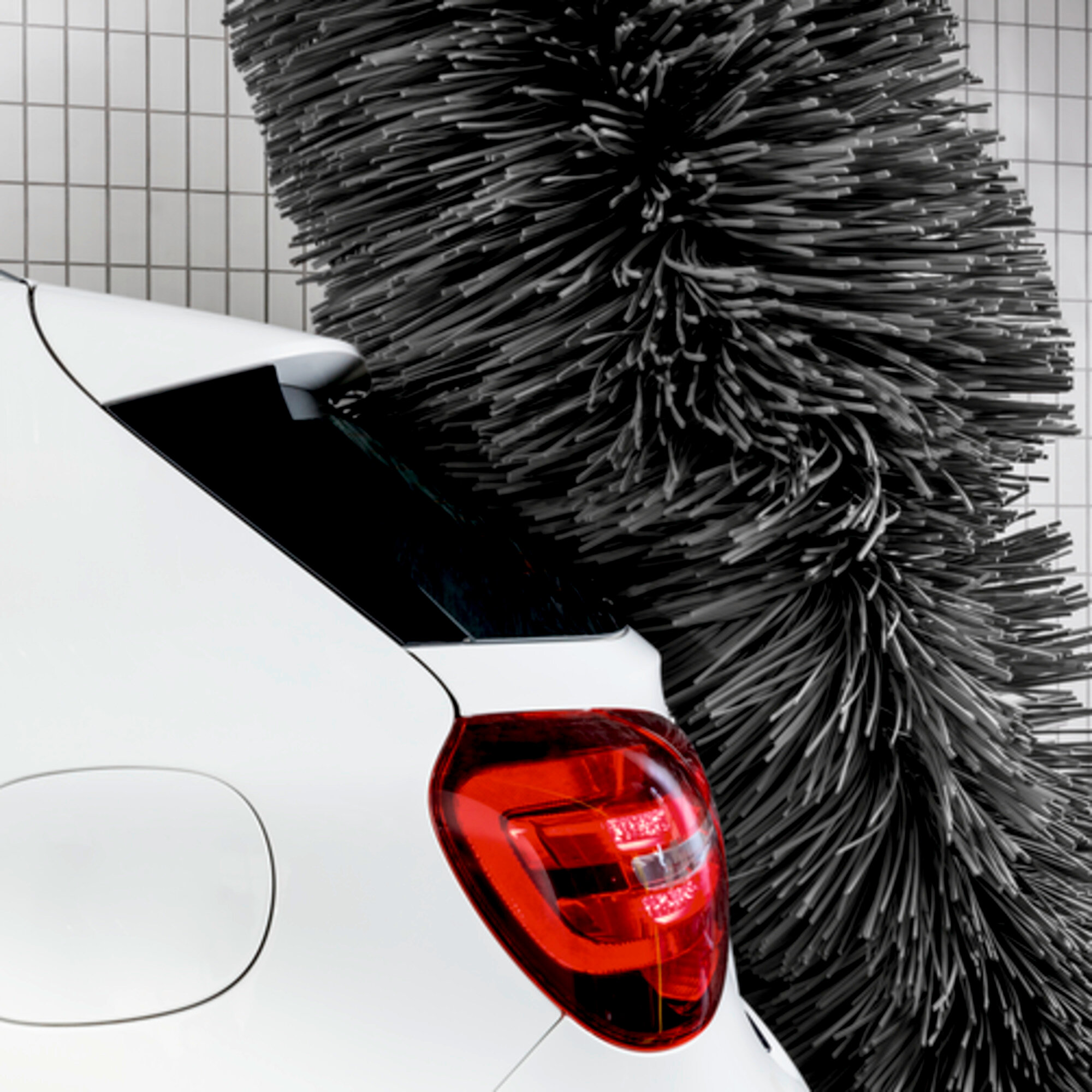 K!Back iQ – rear cleaning with the right knack
Side brushes are rotated 90° at the rear and then tilted 15° for precise contour adaptation. Excellent cleaning results also at the rear of the vehicle.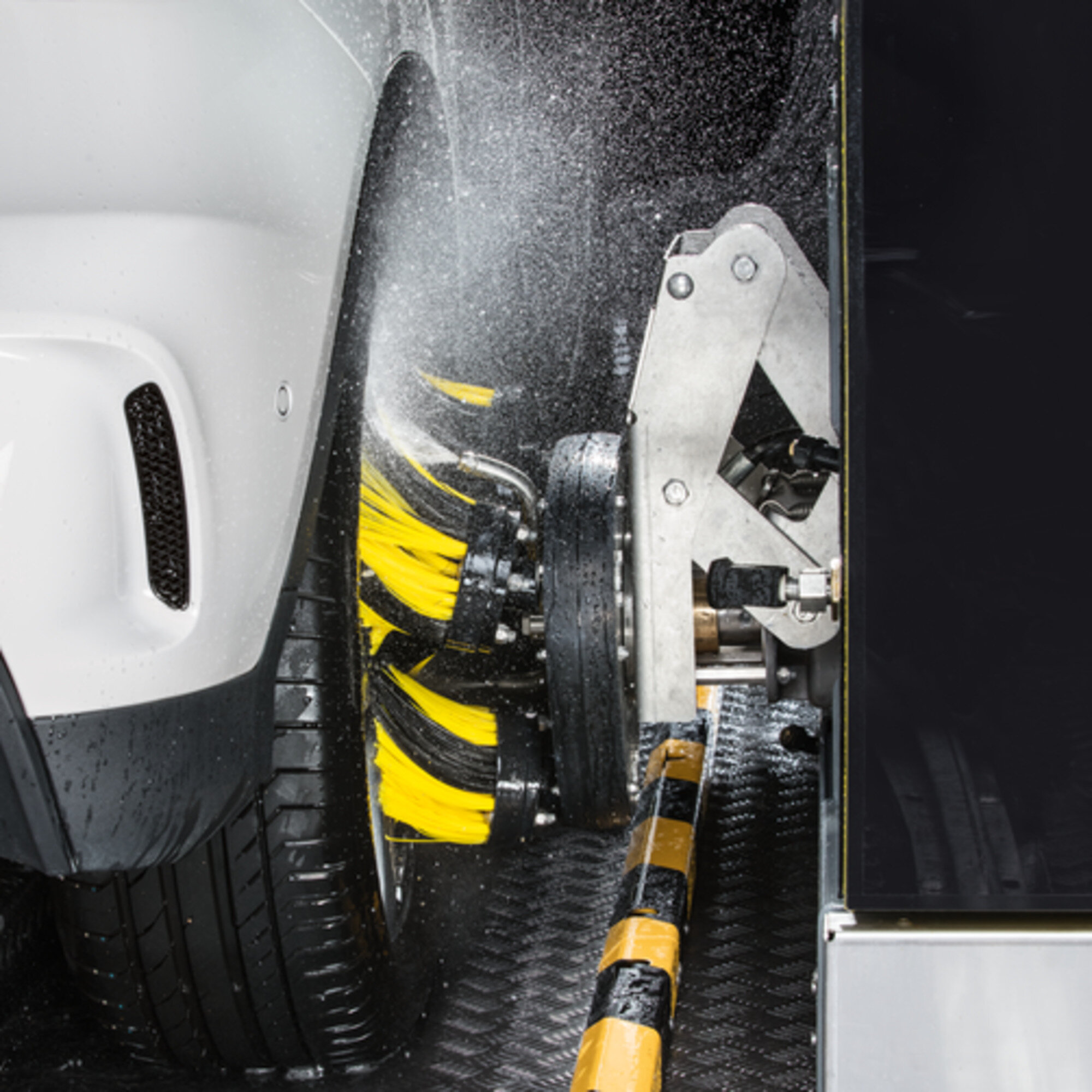 K!Planet

iQ – Rim cleaning with precision

Precise height adaptation and deep cleaning thanks to scissors mechanism. Excellent cleaning results increase customer satisfaction.
K!Dry

iQ – perfect all-round drying
Powerful, infinitely variable, contour-following 135-degree dryer with none of the annoying drips.
For universal use.
K!Design

iQ – Distinctive design, advanced technology
Integrated washing phase display provides information about the current wash step.
Optional door frame lighting for eye-catching external effect.
Available either in the Kärcher design or in individual preferred colour.
Integrated water saving function
Protects valuable resources.
Lowers the operating costs.
Specifications
Technical data
Washing height (mm)
2100 - 2900
Drive-through width (mm)
2450 / 2600
Fresh water connection, volume (l/min)
80
Fresh water connection, pressure (bar)
4
Voltage (V)
400
Frequency (

Hz

)
50
Number of current phases (Ph)
3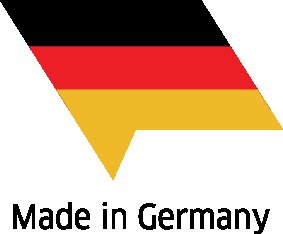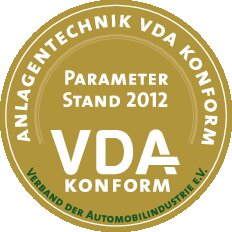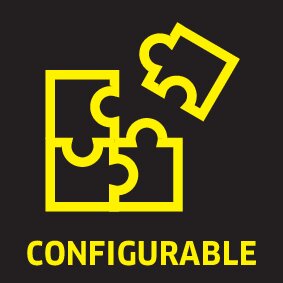 Application areas
Premium Klean!Star iQ gantry car wash for the automatic vehicle wash