Electric Brooms
Our electric brooms quickly sweep your home's hardwood floors, stairs and rugs. These lightweight, cordless sweepers pick up pet hair and dirt much more quietly than a vacuum. Perfect for everyday floor cleaning!
Electric brooms are quicker to use than a vacuum cleaner
We all know the problem: as soon as you've finished vacuuming, there are crumbs already on the floor again. The cordless electric broom from Kärcher is ideal for intermediate cleaning – without having to get the vacuum cleaner out again. Thanks to its compact and modern design, the KB 5 can be stored wherever it is needed and is always ready to use.
The best way to sweep your floors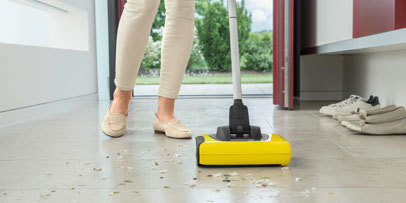 Thorough cleaning: Dirt is swept away, not just moved around.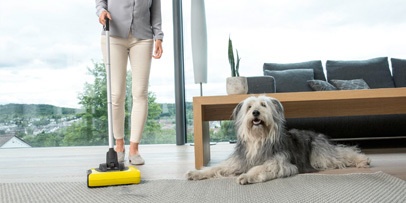 Pick up pet hair in a jiffy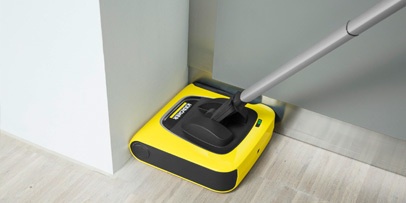 The cordless electric broom effortlessly removes dirt from corners and edges.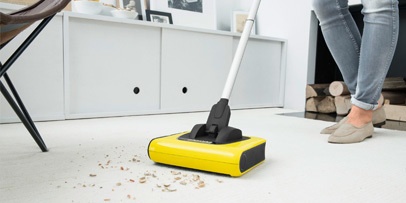 Also works on low-pile rugs and carpets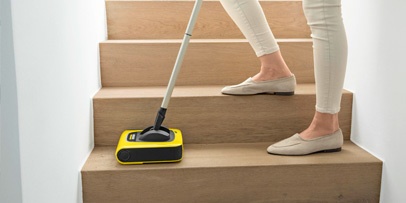 Convenient to use even in small spaces, such as on stairs.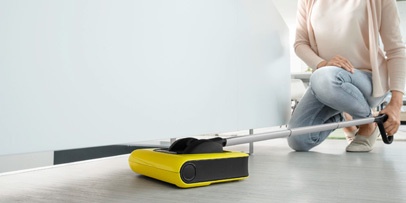 Even hard-to-clean areas such as the spaces under dressers and sofas aren't a problem.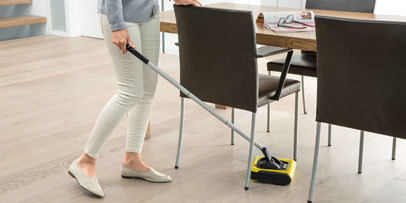 Also ideal for cleaning around objects such as chair legs, thanks to its swivel head.
Extraordinary cleaning performance in a lightweight design
The innovative Kärcher Adaptive Cleaning System delivers brilliant cleaning results. Thanks to the movable sweeping edge, optimal dirt guidance and special cleaning brush, dirt is moved into the waste container without getting into the air or leaving traces behind.
Frequently Asked Questions
Why choose Kärcher electric brooms?