Electric Broom
Abracadabra! Keep your floors clean like magic. The Kärcher KB 5 electric broom makes sweeping a snap. Thanks to its cordless operation and rotating brushes, it makes quick work of picking up dirt and debris of all sorts – as easy as child's play!
Quicker to use than a vacuum cleaner.
We all know the problem: as soon as you've finished vacuuming, there are crumbs already on the floor again. The cordless electric broom from Kärcher is ideal for intermediate cleaning – without having to get the vacuum cleaner out again. Thanks to its compact and modern design, the KB 5 can be stored wherever it is needed and is always ready to use.
Extraordinary cleaning performance in a compact design.
The innovative Kärcher Adaptive Cleaning System of the KB 5 Cordless Electric Broom provides brilliant cleaning results. Thanks to the movable sweeping edge, optimal dirt guidance and special cleaning brush, dirt is transported into the waste container without getting into the air or leaving traces behind.
Features you won't find in other battery-powered sweepers
Easy-empty container
Quickly remove and empty the sweeping container without coming into contact with the dirt.
---
Sweep under furniture
Clean under furniture, in tight corners and other hard to reach areas
---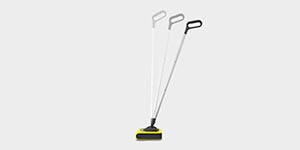 Pull back handle to turn on
No need to look for a power switch – simply pull back the handle to start the sweeper.
---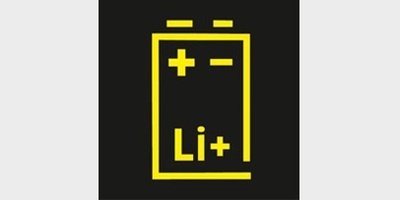 Lithium-ion battery
Always ready for use: The KB 5's lithium-ion battery technology means it can run for up to 30 minutes on hard floors before needing to be recharged.