HARD FLOOR CLEANERS – A REVOLUTION IN CLEANING
Regular mops just wipe the surface. Our hard floor cleaners really clean. If you want to vacuum and mop in one single step, then reach for the FC 5. It will cut your floor cleaning time in half and is comfortable to hold and operate. With its flexible cleaning head, the FC5 can reach nearly every spot with ease. Best of all, your newly cleaned floors will dry in two minutes or less!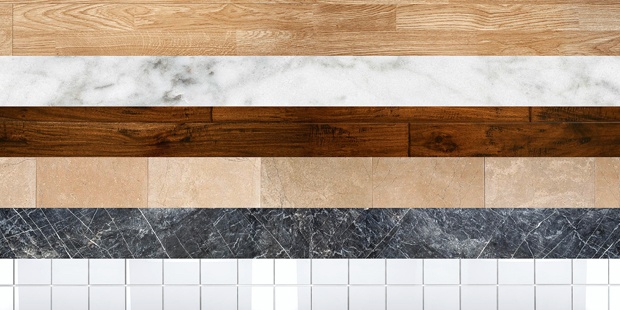 Suitable for all hard floors
Whether it's hardwood, stone, tile, laminate or vinyl: combine with Kärcher detergents and floor care agents for optimum results!
---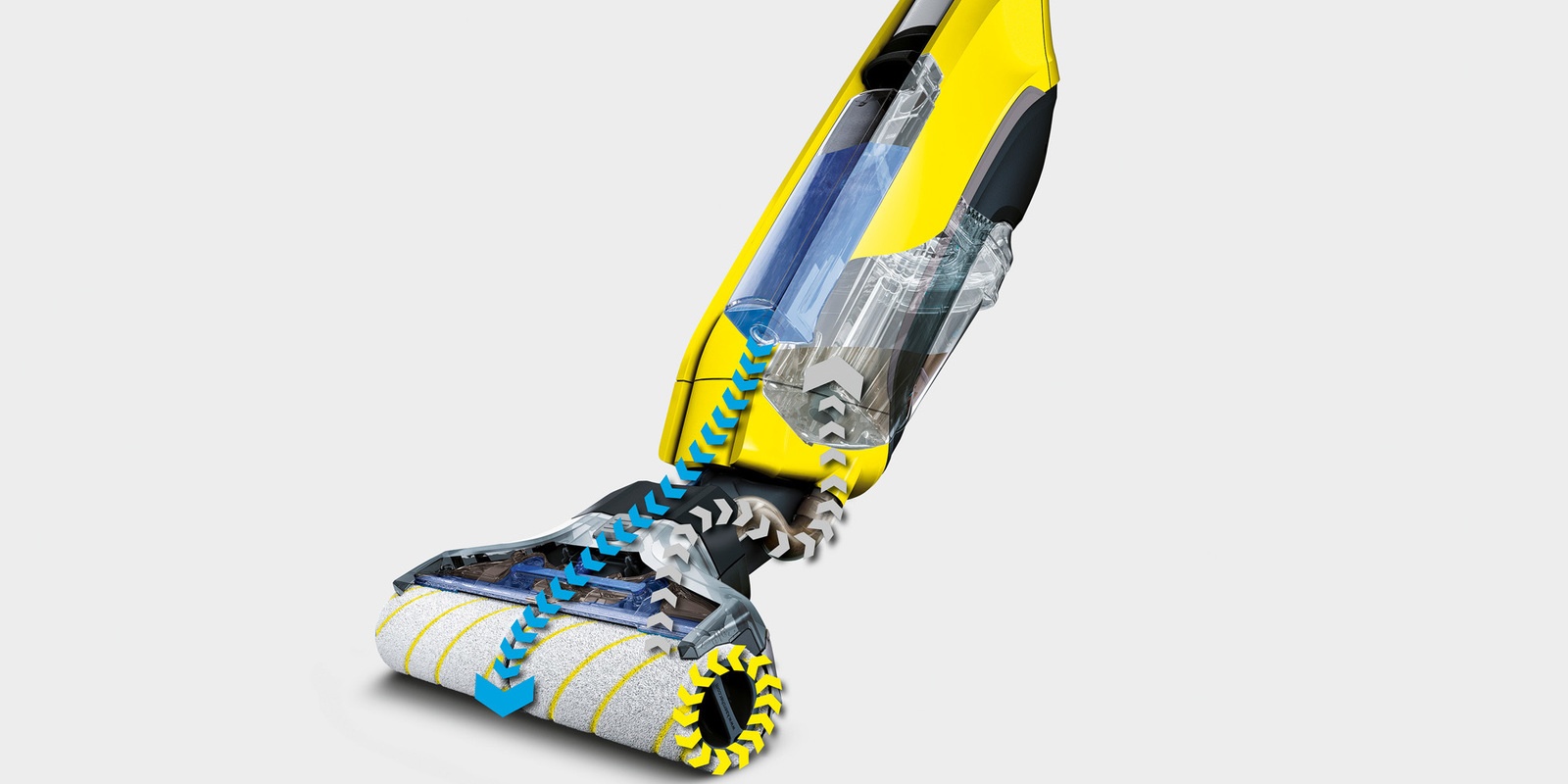 Effortless application
No scrubbing, no wringing, no bucket! Instead you get 500 roller revolutions per minute, with a self-cleaning function and two tanks to keep the fresh and dirty water separate.
---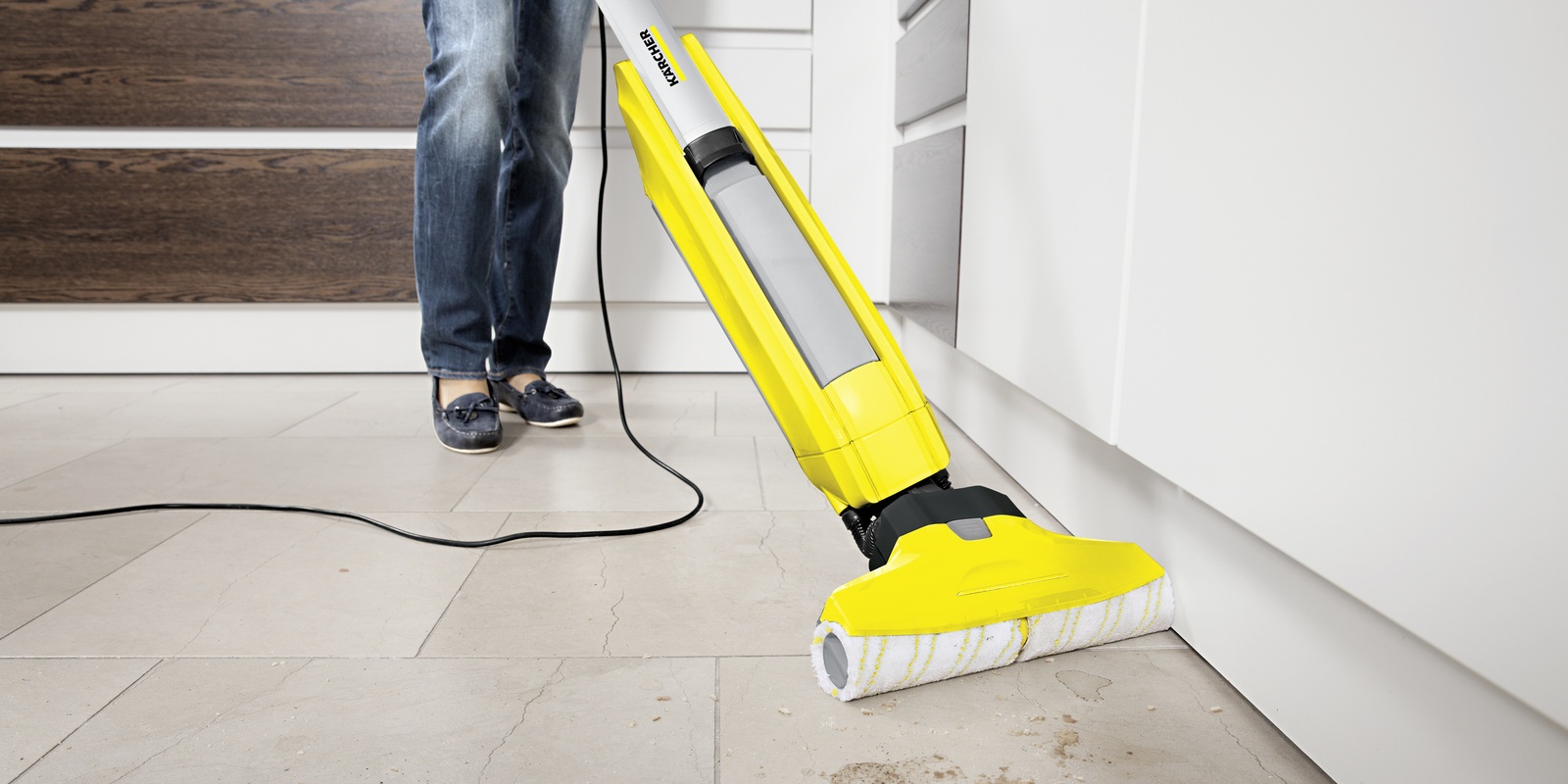 Clean right up to corners and edges
A central roller drive ensures radiant results in corners and along edges.
Detergents and accessories
With the range of accessories for the Kärcher floor cleaner you can tailor cleaning and care perfectly to the needs of your floors. Our universal detergent is suitable for all hard floors, while special detergents for wood and stone offer additional care and protection for those types of flooring. And while the microfiber rollers are machine washable, you may want to use a separate set for the batroom and the living room, for example.