PUSH SWEEPERS
Sweep driveways, garages, sidewalks, decks, patios and more up to 5X quicker. Kärcher's push-powered manual sweepers require no electricity and are quiet to operate.
What can I clean with a Kärcher push sweeper?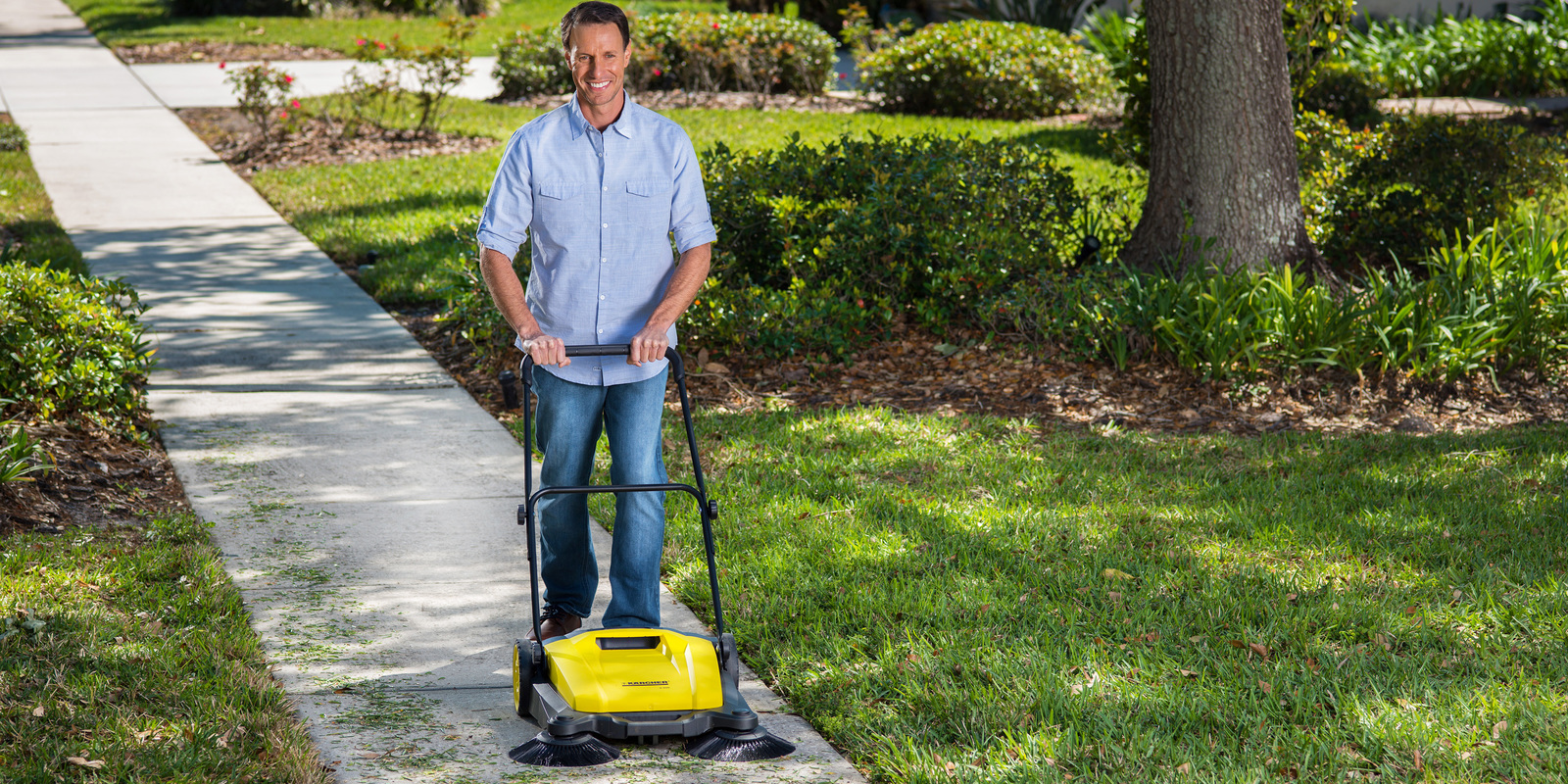 Sidewalks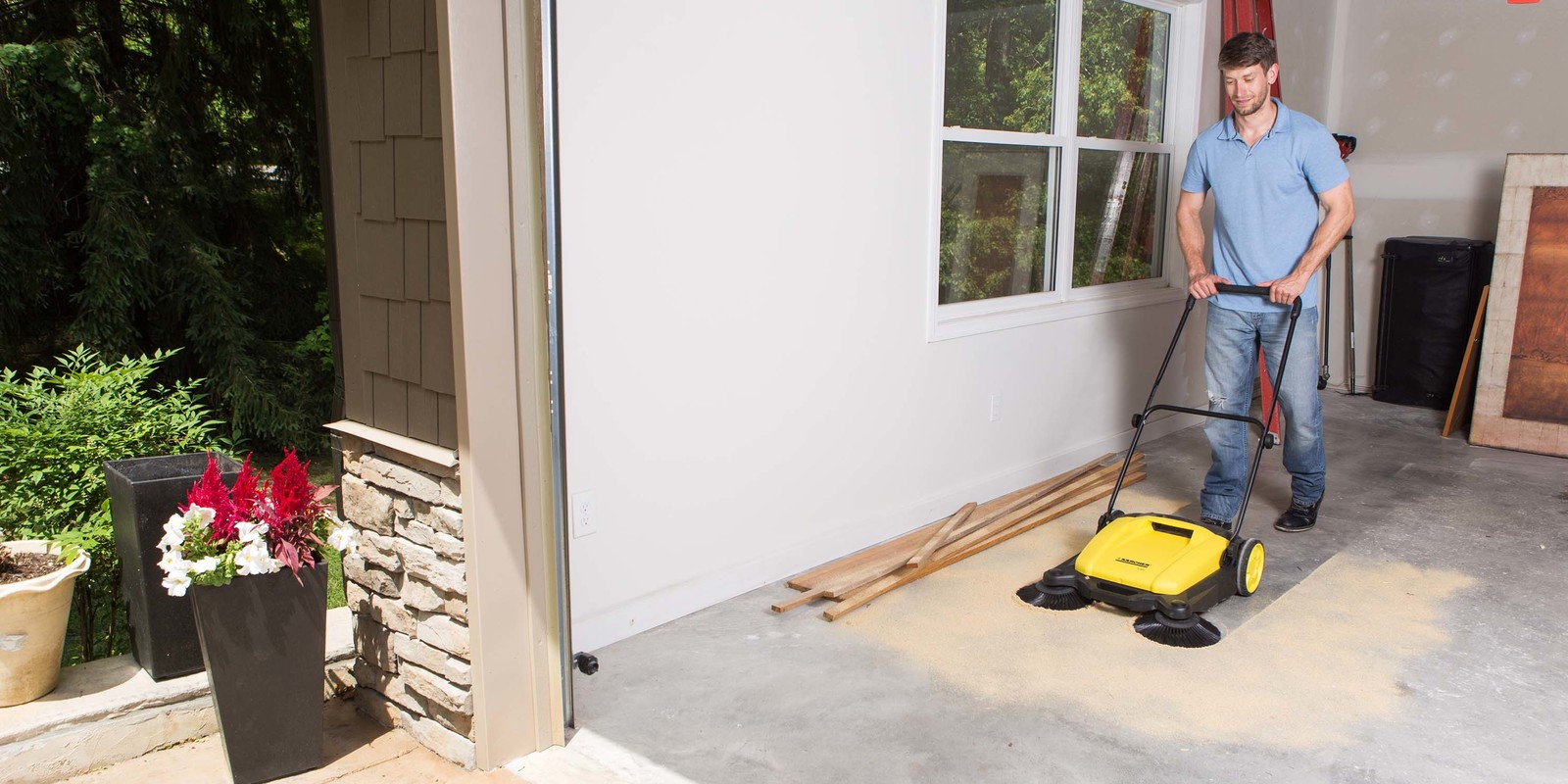 Garages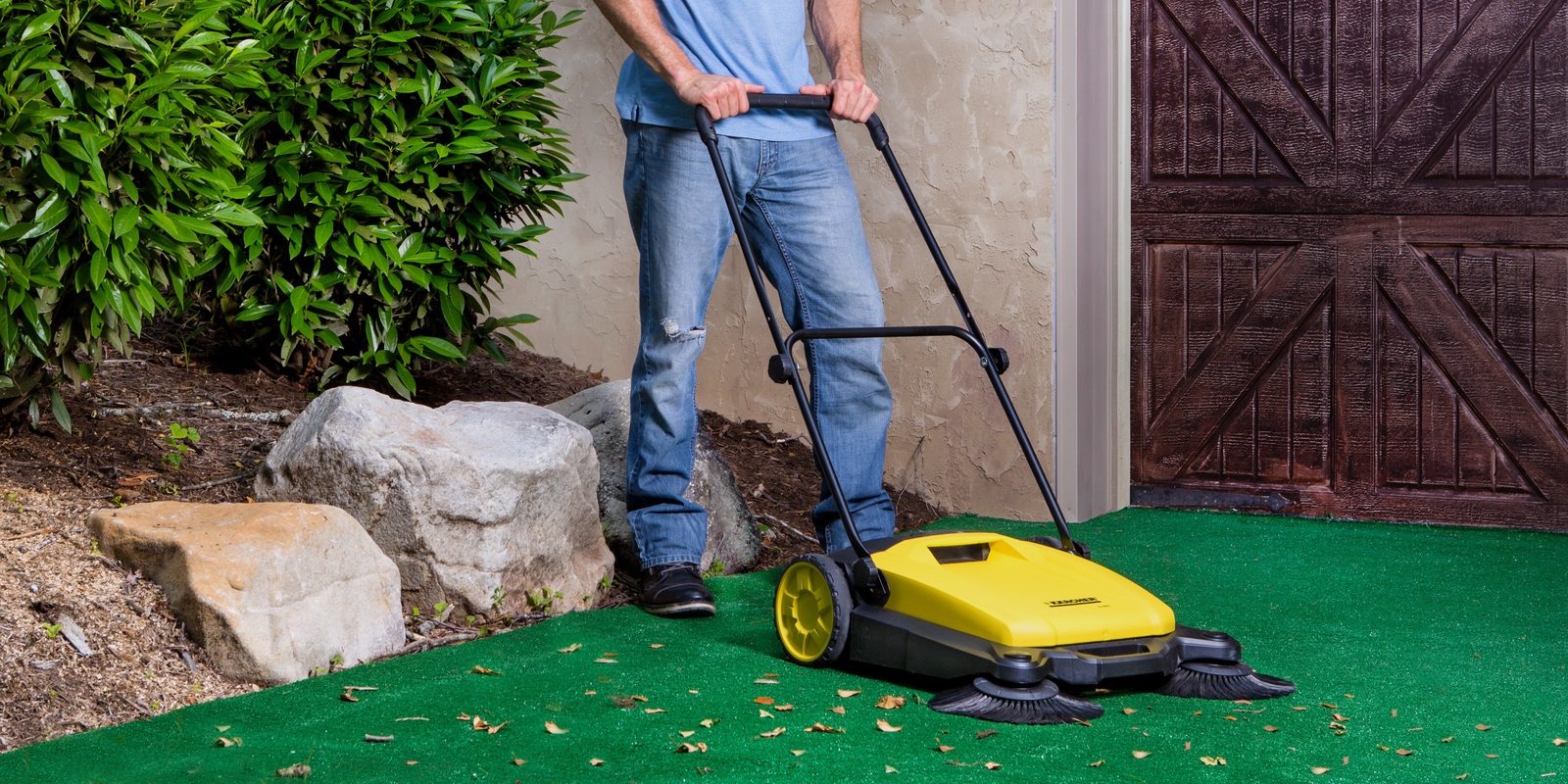 Residential Turf / Artificial Grass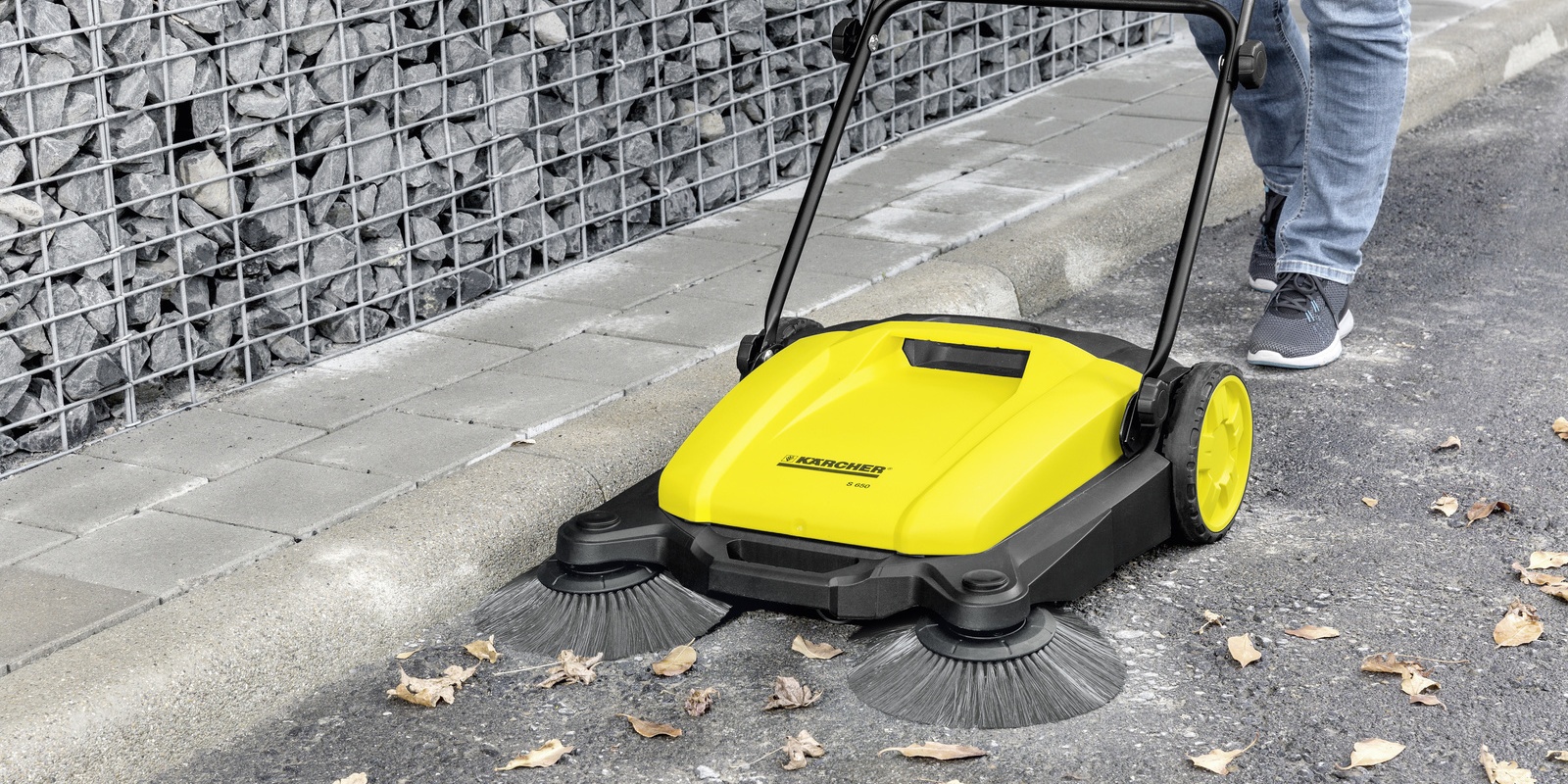 Driveways / Paved Areas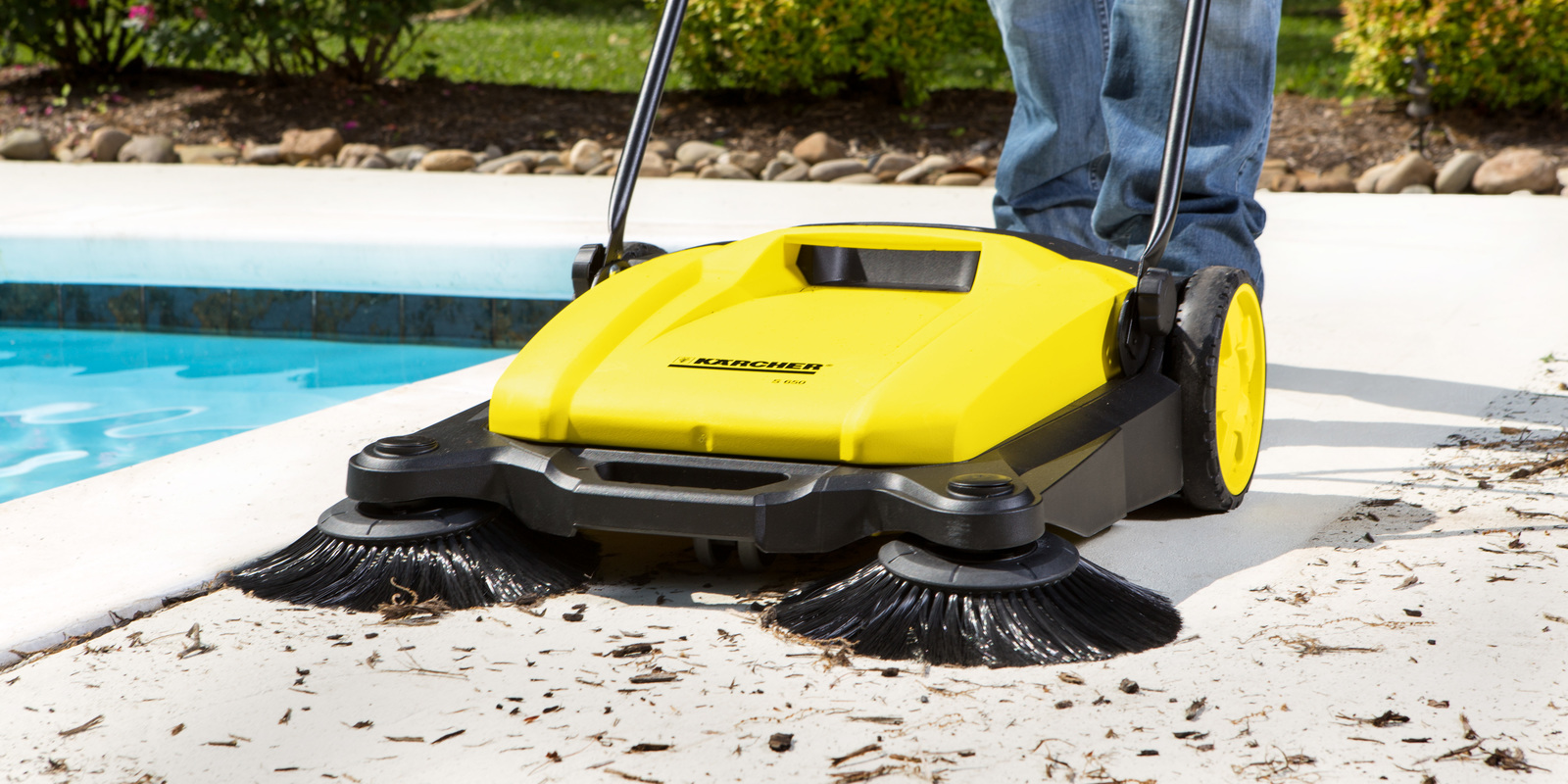 Pool Decks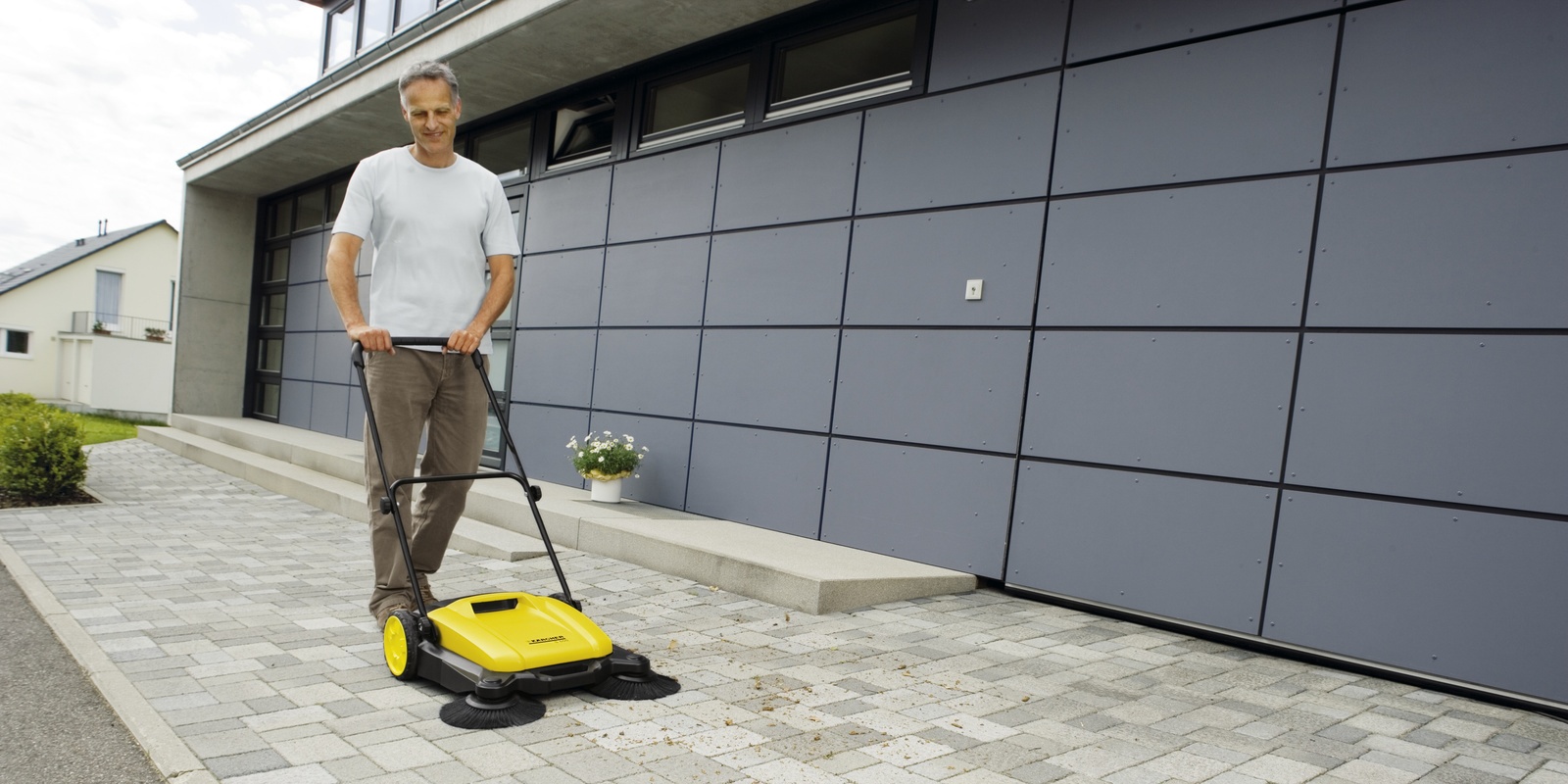 Pavers and Patios
Benefits of Kärcher push sweepers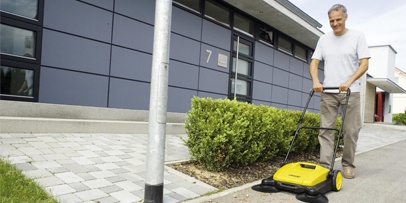 Easy to operate
You won't find an easier way to sweep large areas – a gentle push is all that's required to set the brushes in motion.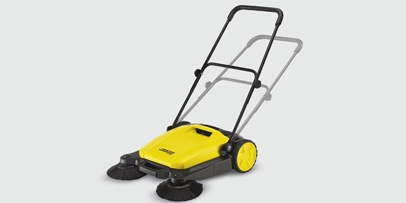 Flexible and ergonomic
The ergonomic handle is height-adjustable and can even be completely folded down for storage.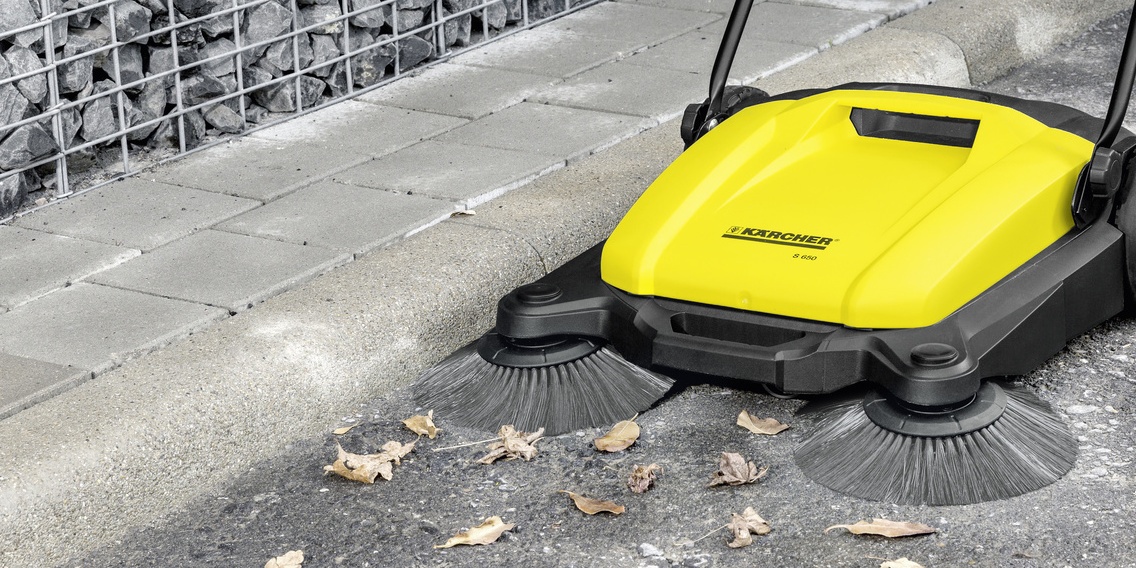 Cleans right up to the edge
The long bristles on the side brushes ensure thorough cleaning along edges.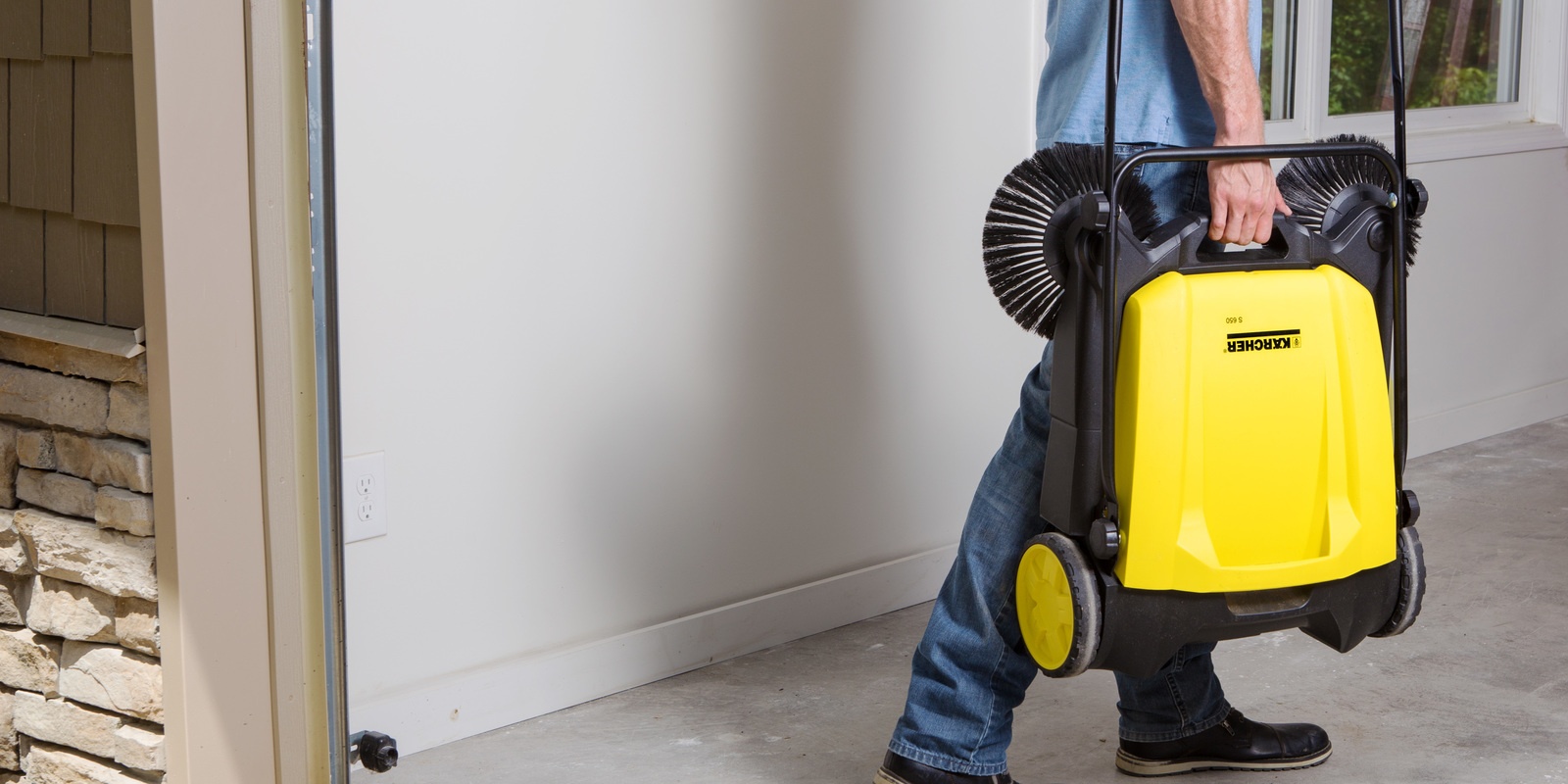 Easy to carry and transport
An integrated carrying handle allows the S650 to be picked up and transported easily.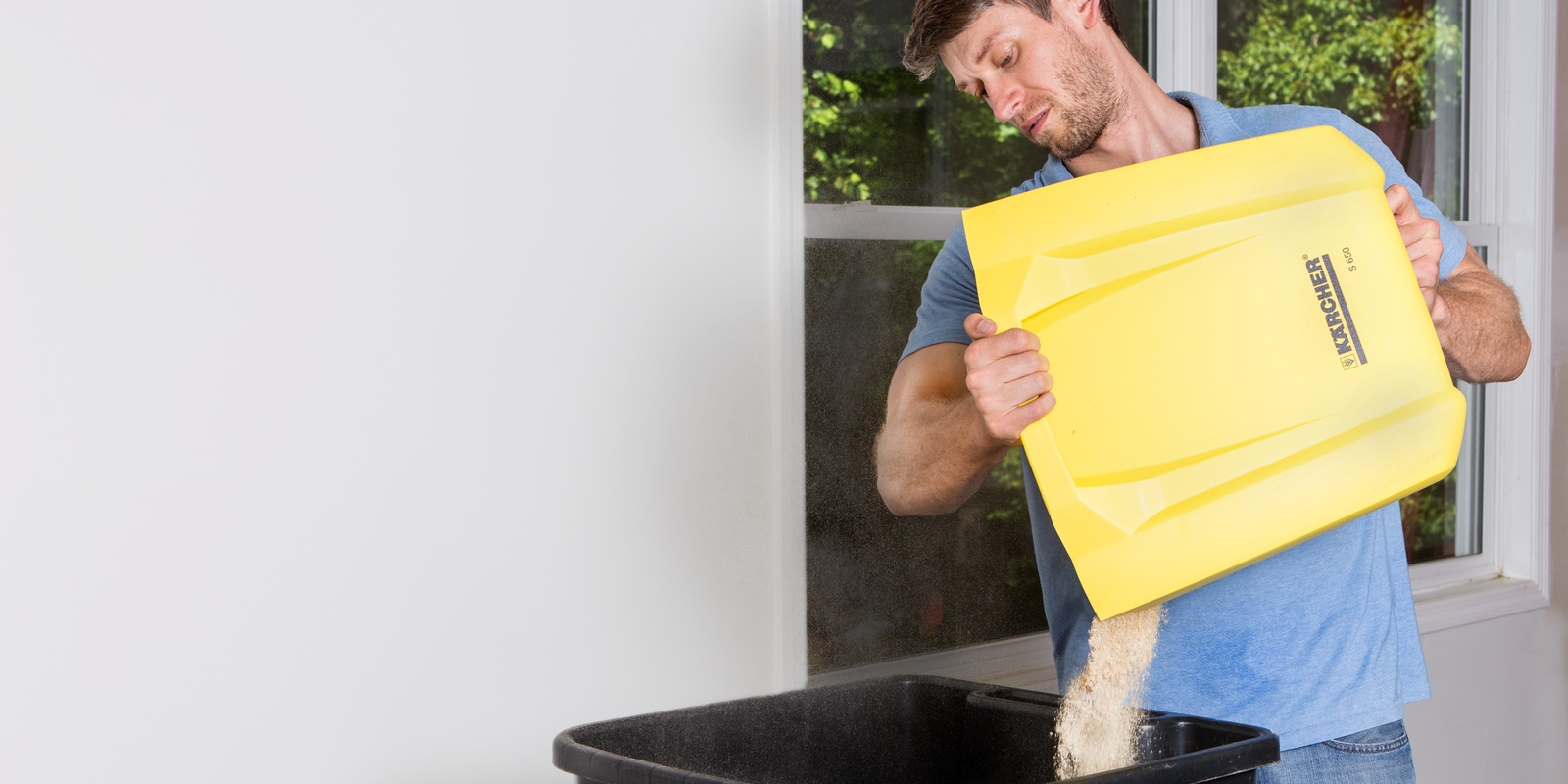 Quick disposal
Quickly remove and empty the debris container – all without coming into contact with the dirt.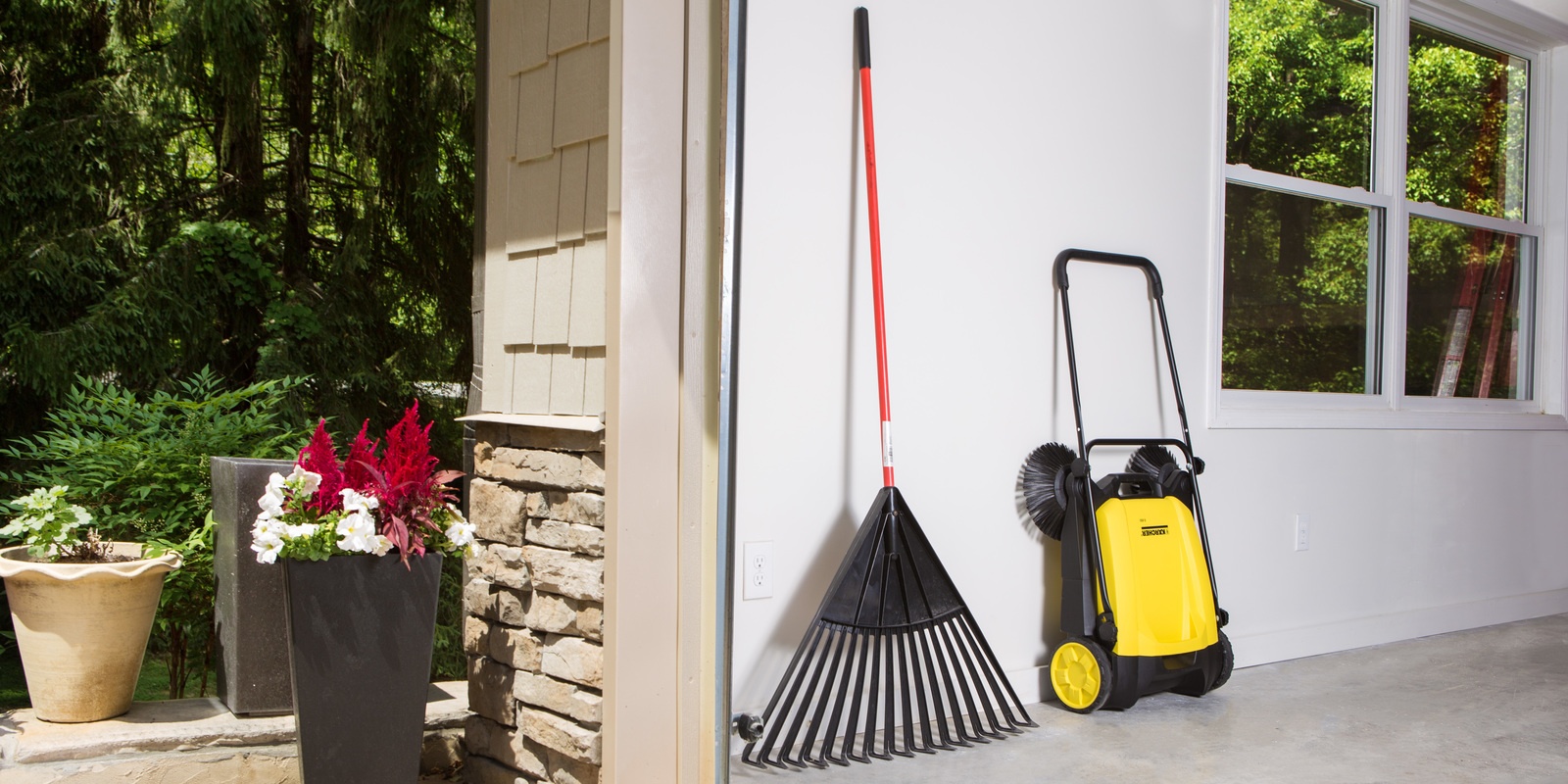 Uncomplicated and easy to store
The S650 can be stored compactly in a few simple steps: simply fold down the push handle and store it vertically.
Frequently Asked Questions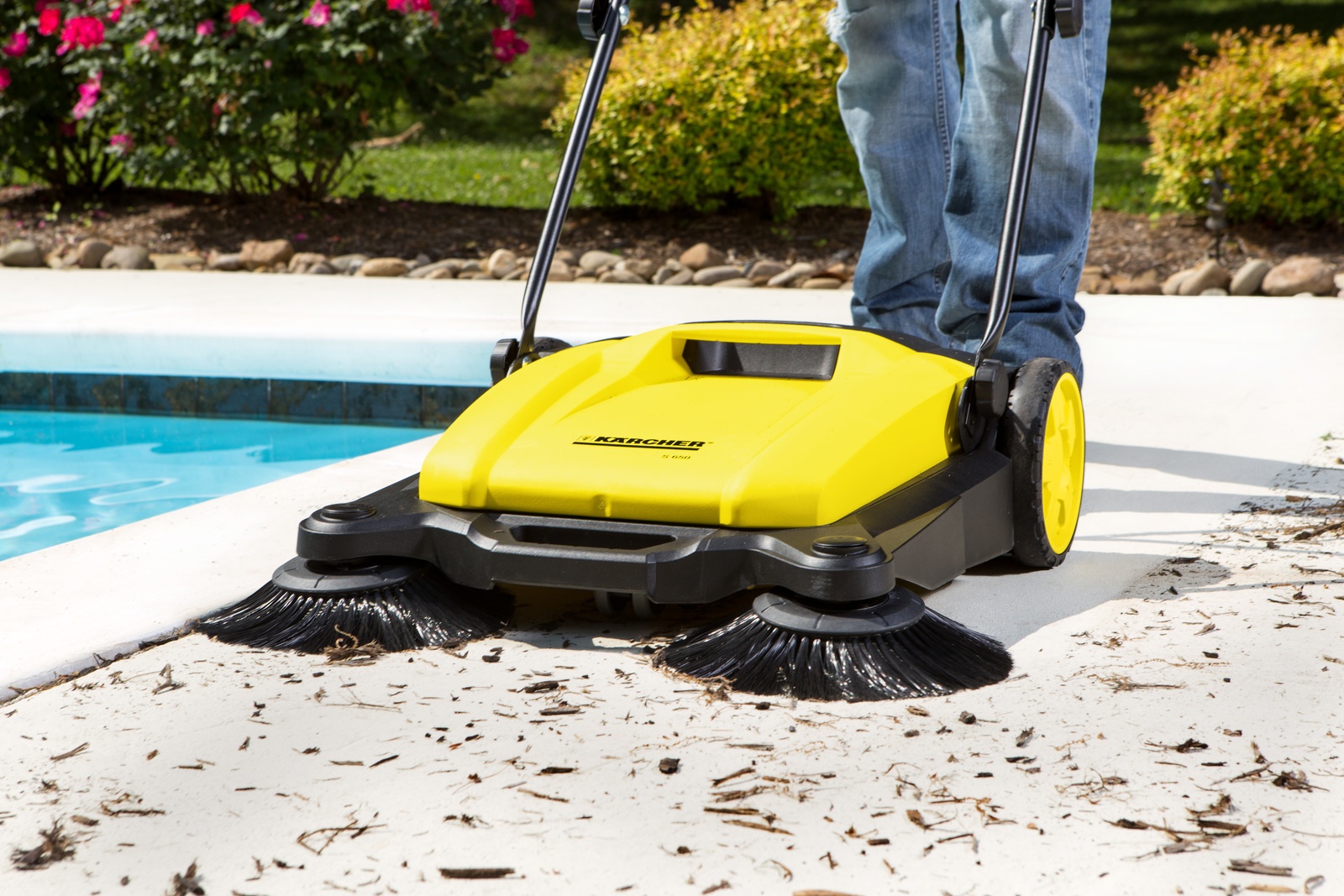 Push Sweeper vs Lawn Sweeper
There are a lot of sweepers on the market, and the terms can quickly get confusing.
The S650 is a push sweeper, which some people also refer to as:
Debris sweeper
Garage sweeper
Hand push sweeper
Walk behind sweeper
Manual push sweeper
Driveway sweeper / parking lot sweeper
Outdoor sweeper / outdoor push sweeper
A push sweeper is not the same thing as a lawn sweeper, leaf sweeper or yard sweeper. Those products are intended for picking up large amounts of leaves and debris from both lawns and hard surfaces.
A push sweeper works great for picking up grass clippings, twigs, dirt and small debris from sidewalks, driveways and other outdoor hard surfaces, as well as sweeping up sawdust and debris from garages and workshops. It can pick up small amounts of leaves, but is not designed for large leaf pickup duties.
Our push sweepers are perfect to use after mowing your grass, edging your lawn or just to keep your driveway, sidewalk, patios and pool decks clean enough to walk on barefoot!
Why choose Kärcher push sweepers?