KÄRCHER ORIGINAL SPARE PARTS HOME & GARDEN
We produce the vast majority of our spare parts in-house so that we can guarantee you Kärcher quality and maximum availability without making any compromises.
Online shop for spare parts
Order your spare part simply and conveniently in our online shop. Select spare parts should only be installed by qualified and trained specialists. Please note the warranty conditions.
Select device type
What is the part number on the nameplate of your device (1.xxx-xxx.0)?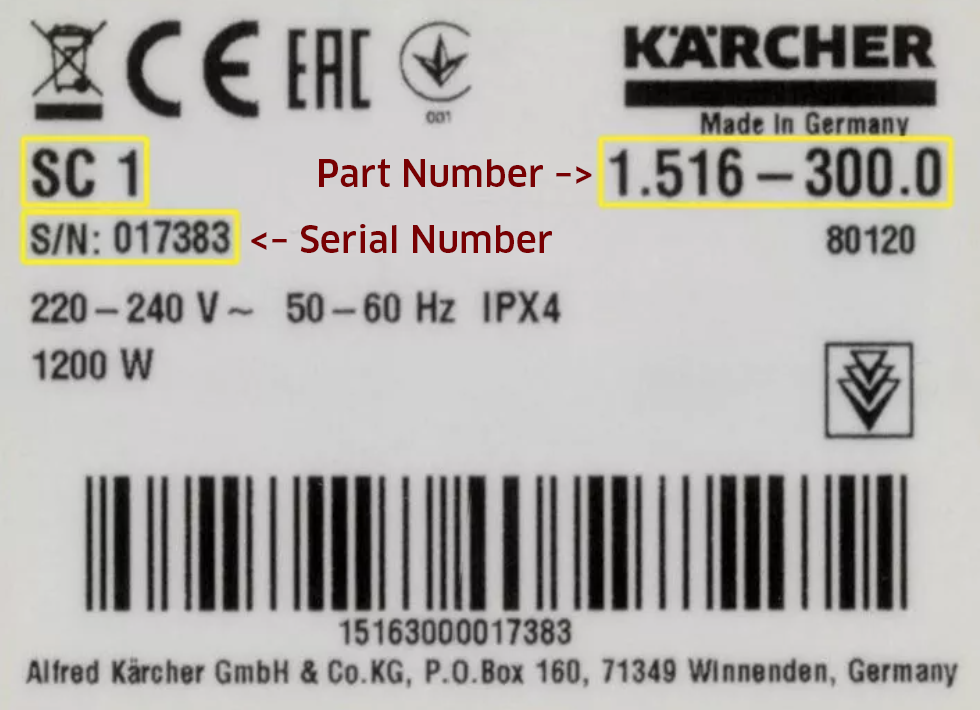 Example nameplate
Your Kärcher product will have a silver nameplate located on the body of the device, similar to the one shown here. It may be on the bottom, rear or behind a removeable tank, for example. The part number follows the naming convention of 1.xxx-xxx.0.
In the example shown here, the part number is 1.516-300.0.