GSA Customers
Kärcher North America is a leading manufacturer of commercial and industrial cleaning equipment and has been a GSA contract holder since 1992. Since then, we have sold more than 100,000 pressure washers, parts washers, waste water treatment systems and floor cleaning units to government customers. Most notably, our equipment has been trusted to clean Air Force One, numerous space shuttles, Mount Rushmore, Seattle's Space Needle, and the Statue of Liberty.
Company Name: Kärcher North America, Inc.
Duns Number: 968411939
Contract Number: 47QSWA19D005Z

We have proudly supplied cleaning solutions to many federal government groups including all branches of the United States Armed Forces, U.S. Postal Service, FEMA, U.S. Coast Guard, National Park Service, U.S. Border Patrol, U.S. Department of Agriculture, U.S. Embassies, as well as federal prisons. If you are a federally funded organization, you are eligible to buy through our GSA program.
For GSA pricing and additional information on our federal government sales program, please contact us by filling out the contact form below.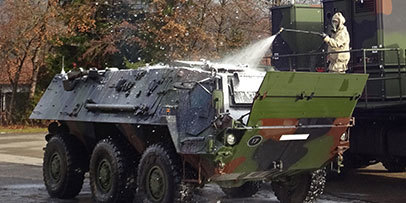 Pressure Washers
Kärcher's range of pressure washers are used in virtually every type of cleaning environment, including washing Abrams tanks, stripping barnacles from destroyers, washing aircraft, as well as cleaning American embassies around the world. Our Hotsy and Landa Kärcher Group branded pressure washers are the prime choice for U.S. military operations, offering more than 200 machines through our GSA contract. We offer everything from small cold water units to fixed, natural gas fired machines, and even deployable tactical trailer mounted machines. There's no job our cleaning systems can't handle. Our units are supported by a network of more than 200 dealers and on-site training is included for all hot water machines. Our GSA discounts range from 37% to 44% off.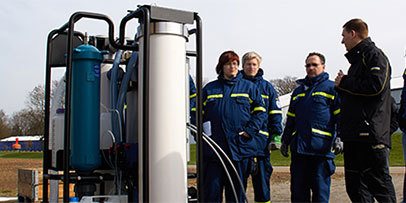 Water Treatment Systems
Kärcher's Water Maze line of wash treatment systems are designed to eliminate compliance issues and reduce water consumption. These units will take your waste water, process out the contaminants, and allow the user to discharge or recycle the water for reuse. There are more than a dozen different configurations using technologies including filtration, chemical flocculation, evaporation and electro coagulation. We have a setup for virtually every waste wash water problem. Our network of dealers is qualified to install and service all of our Water Maze products.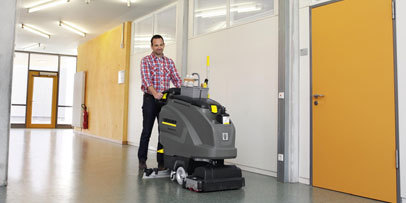 Floor Care Equipment
Kärcher's floor equipment is the premier brand in the industry. We manufacture hundreds of different floor scrubbers, sweepers, burnishers, carpet extractors, vacuums, and specialty products. Our products are currently used in all types of federal buildings, VA Hospitals, embassies around the world, and even the White House.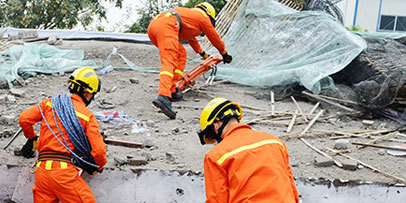 Peacekeeping and Disaster Relief Technology
Kärcher's Futuretech division manufactures field-proven systems for peacekeeping missions, civil defense, and disaster control. Products include NBC decontamination units, field camp systems, water supply systems, and mobile catering. Futuretech quality management system goes beyond ISO 9001 to fulfill the more stringent AWAP 2110, the design, development and production quality requirements developed by NATO.
Contact Us
Hal Linton
ph: 1-800-984-2612
International Government Agencies
ph: 1-360-838-2837

email: hal.linton@karcher.com
Complete the form below and a representative will contact you.