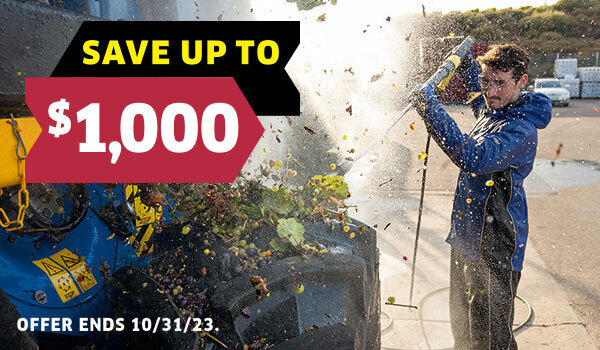 REVITALIZE & SHINE WITH THESE DEALS FROM KÄRCHER

Save Up To $1000 on Select Pressure Washers
Kärcher's lineup of commercial pressure washers can take on almost any cleaning task and are the perfect solutions for tough outdoor grime. For a limited time, we're offering incredible savings of up to $1,000 off select pressure washers.
Zero Interest 12 Month Financing Offer*
Stretch your money even further and let financing do the rest! Upgrade your outdoor cleaning game, and receive Zero-Percent Interest for 12 Months financing on all new Kärcher equipment. Visit your local Kärcher dealer today to learn more about our Zero Interest for 12 Months financing options and find the perfect pressure washer for your business needs.
SPECIAL OFFER DETAILS

➤ Save up to $1000 offer good on select Kärcher pressure washers
➤ *Zero Interest 12 Month Financing offer good on all new Kärcher equipment
➤ First and last payments due up front, with next payment due within 30-45 days. Customer owns the equipment after 12 months for $1.
➤ Subject to credit approval and applicable taxes
➤ No documentation fee
➤ Both offers available in the U.S. only
➤ Offers end October 31, 2023
Terms and Conditions: Offers end 10/31/2023. Valid at participating dealers on select Kärcher equipment only and cannot be combined with any other offers. Funding limited to MSRP. Standard freight policy applies. Valid in the U.S. only. Financing plan offered through KLS Equipment Leasing, PO Box 71397, Des Moines, IA 50325. Ann Hardisty, Account Manager, 844-727-9300. All plans are subject to qualified credit and taxes. Rates are subject to change by lessor.
SAVE ON THESE TOP RECOMMENDED PRODUCTS:
HDS Upright Class
Hot Water Electric Pressure Washer
Request Quote
MOBILITY AT ITS FINEST.
SAVE UP TO $500!
HDS Upright Class
Hot Water | Electric Powered | Diesel Heated
The HDS Upright Class is a high-performance, robust upright machine offering outstanding maneuverability, easy transport, and intuitive operation. Ideal for tradesmen, commercial use and contract cleaners with its effortless transport over landings or stairs and a smaller footprint for space saving storage.
Request Quote
OUTSTANDING ON ALL TERRAINS.
SAVE UP TO $600!
HDS PE Cage
Hot Water | Gas Powered | Diesel Heated
The HDS PE Cage is built on a rugged 1-1/4" powder coated steel frame, these compact gas roll cage models are designed for construction sites, farms and factories. The different models deliver hot water cleaning of up to 3500 PSI. Each features a Kärcher pump with limited 7-year warranty, industrial-grade motor and flat-free tires.
Request Quote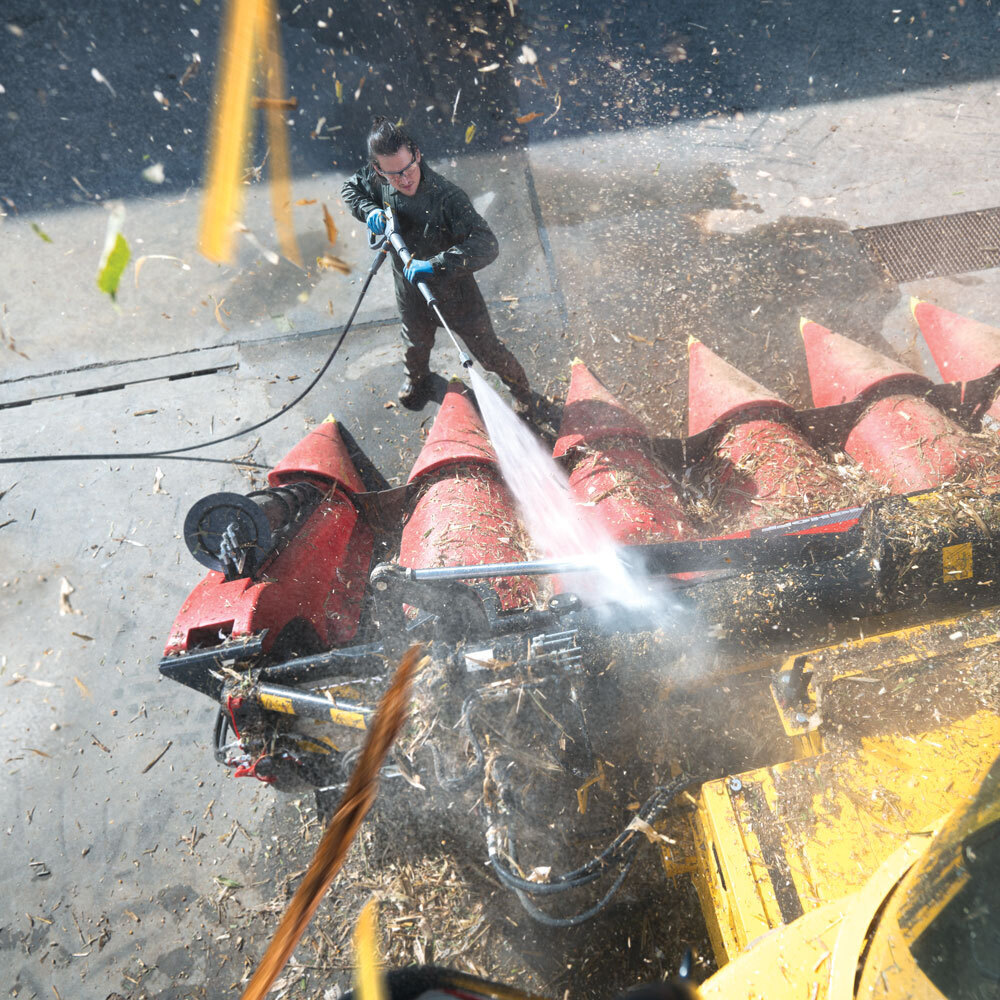 IT'S MOJAVE SEASON.
SAVE UP TO $1000!
Mojave Series
Hot Water | Electric Powered | Diesel Heated
The Kärcher Mojave series is the perfect all-around machine for a variety of applications and target groups, including agriculture, automotive and transportation industries. The machines deliver the highest performance for best cleaning results - all combined in a robust package. The components include unique features in the market and combine it with high quality components engineered for a high product lifetime.
Request Quote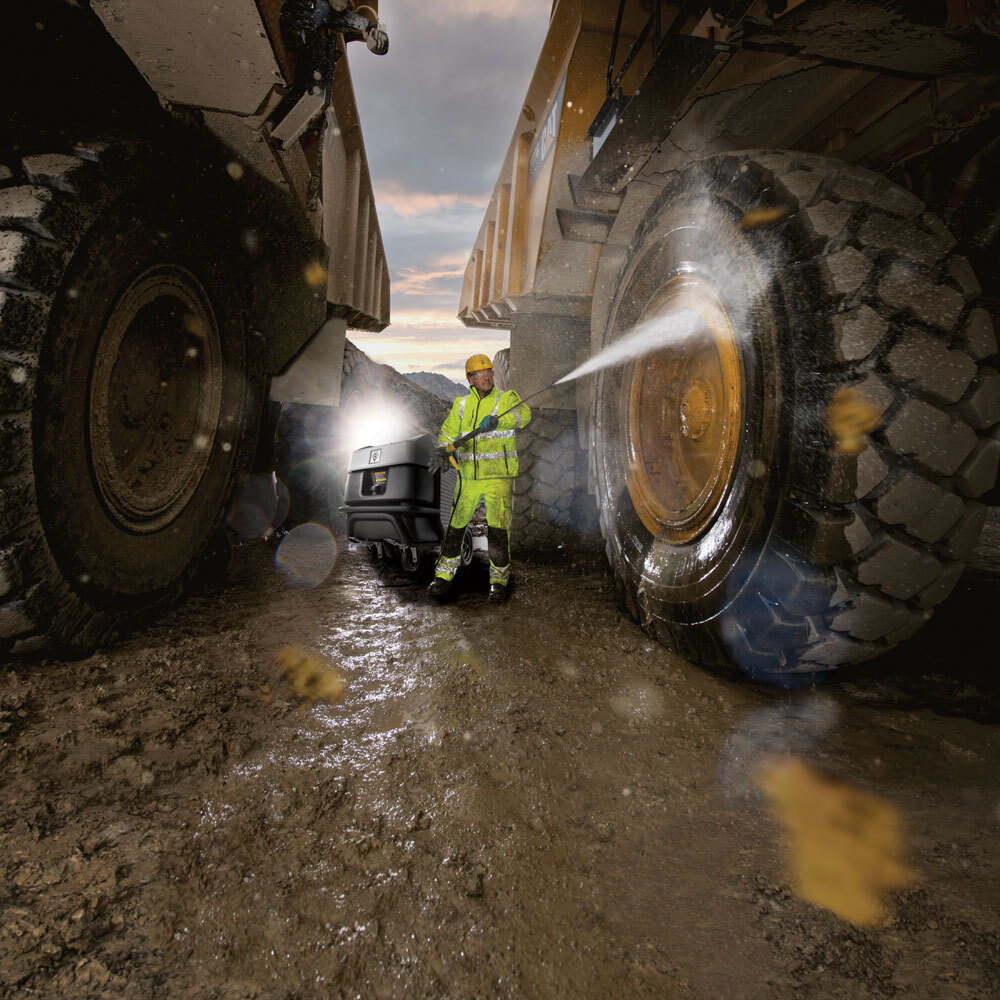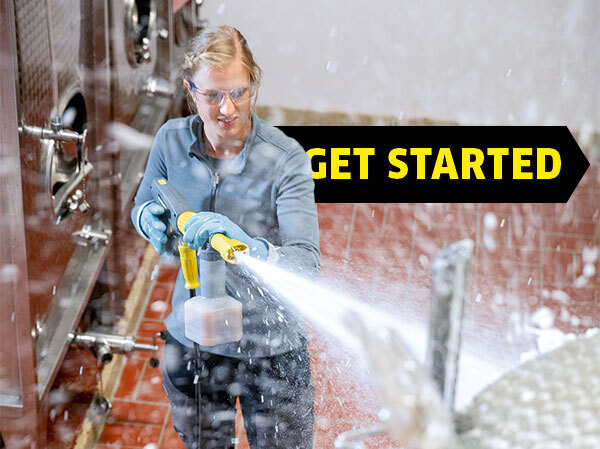 .
.
Have Any Questions?
Contact Your Local Kärcher Dealer Directly
Your local Kärcher dealer can walk you through the details of these offers, or help you find the equipment that works best for your situation. Enter your zip code below and select Professional Pressure Washers and take advantage of these amazing offers.