Kärcher Certified Pre-Owned & Refurbished
Optimizing costs. Kärcher Service specializes in buying and selling used and refurbished equipment. All machines are tested and repaired by qualified and experienced experts in the commercial cleaning industry.

The range of options you need.
Kärcher Service pre-owned and certified equipment specializes in the professional, cost-oriented conditioning and sale of used machines throughout North America. The range extends from sweepers and floor cleaning machines to extractors and vacuum cleaners. That means a wide selection of machines for any cleaning problem, fast delivery to customers and comprehensive service. When it comes to quality and value for money, a used machine from Kärcher is the right choice.
Current Kärcher Certified Pre-Owned and Refurbished Inventory: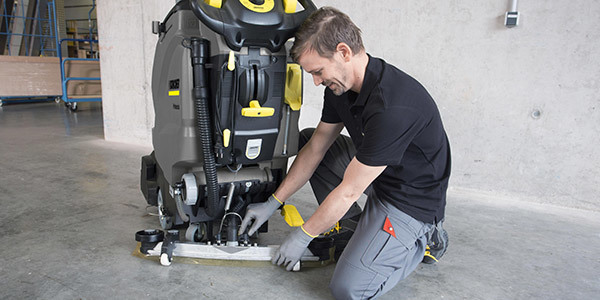 Preventative Maintenance Packages
Kärcher offers a wide range of maintenance programs for your fleet. Utilize one of our many packages and your equipment's life will not only be extended, but it will also reduce your downtime costs.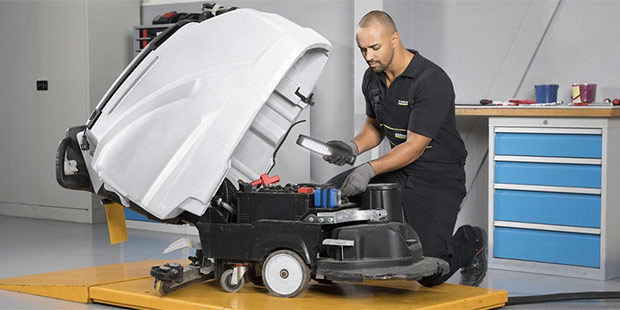 All Brands Service
Not only does Kärcher offer maintenance packages for its own equipment, we also service and repair machines from other manufacturers. Regardless of the brand of machines in your fleet, we can support you with competent, reliable and fast service.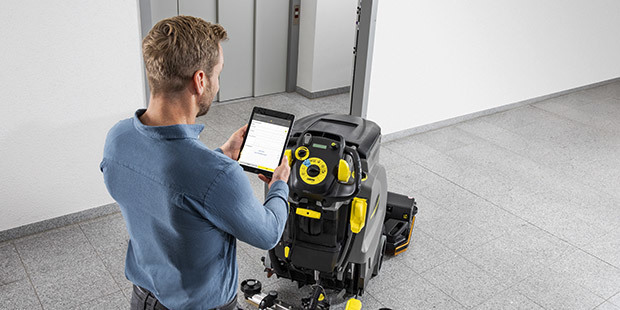 Online Service Management Tools
Manage your assets, request service online, track open calls, approve or decline open quotes, and receive historical information on your equipment through Kärcher's service web portal.