Steam Cleaners
Kärcher steam cleaners kill up to 99.99%* of all household bacteria, ensuring maximum hygiene and a healthy living environment. Whether in the kitchen, the bathroom or even on floors, it's full steam ahead with Kärcher! Made in Germany.
Discover the power of steam
Pressure + Speed + Temperature = Ultimate Clean
The secret of steam cleaning lies in the powerful combination of pressure, speed and temperature. Microscopic steam particles force their way into even the hardest to reach crevices and tiniest recesses to thoroughly loosen dirt particles. As steam cleaning does not use any chemical cleaning agents, it prevents allergen residues from forming on the cleaned surfaces. This provides a safe environment for small children in particular, who like to put things in their mouths, and allergy sufferers can also breathe a sigh of relief.
* Thorough cleaning with Kärcher steam cleaners kill up to 99.99% of all common household bacteria on hard surfaces around the home.
** Thorough cleaning with Kärcher steam cleaners achieves a higher cleaning performance than manual cleaning with a mop and regular cleaning chemicals. Tested in accordance with international performance standards.
Many different home cleaning tasks – one solution.
With the SC steam cleaners, it's full steam ahead against dirt. A steam cleaner allows you to clean almost all of your household surfaces in a way that is thorough, hygienic and eco-friendly – right down to the smallest crevices. You'll appreciate the power of deep cleaning, not to mention the amount of money saved when you no longer need to buy multiple bottles of expensive, toxic chemicals.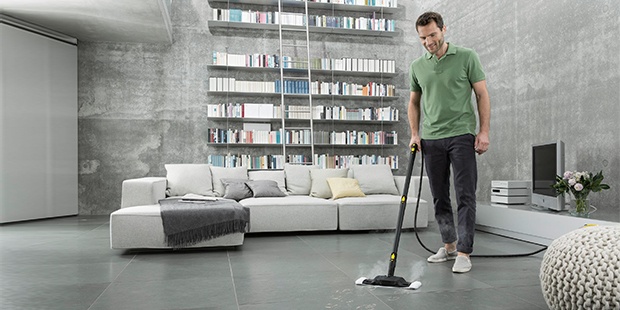 Floor cleaning
With the floor tool the SC steam cleaner functions as a steam mop, ensuring maximum cleanliness and hygiene when cleaning stone, vinyl, laminate or varnished wood flooring – and all without chemical residues.
"When it comes to hygiene, I've never trusted mopping 100%. But with the steam cleaner, I don't have to worry."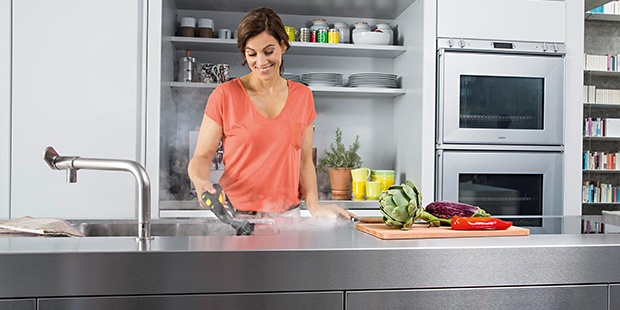 Kitchen cleaning
The multipurpose SC range of steam cleaners can make all areas of a kitchen hygiene, including faucets, sinks, wall tiles, range hoods, stovetops and more – and all without using harsh chemicals.
"No matter how chaotic your kitchen – cleanup is much quicker and more thorough with a steam cleaner."
---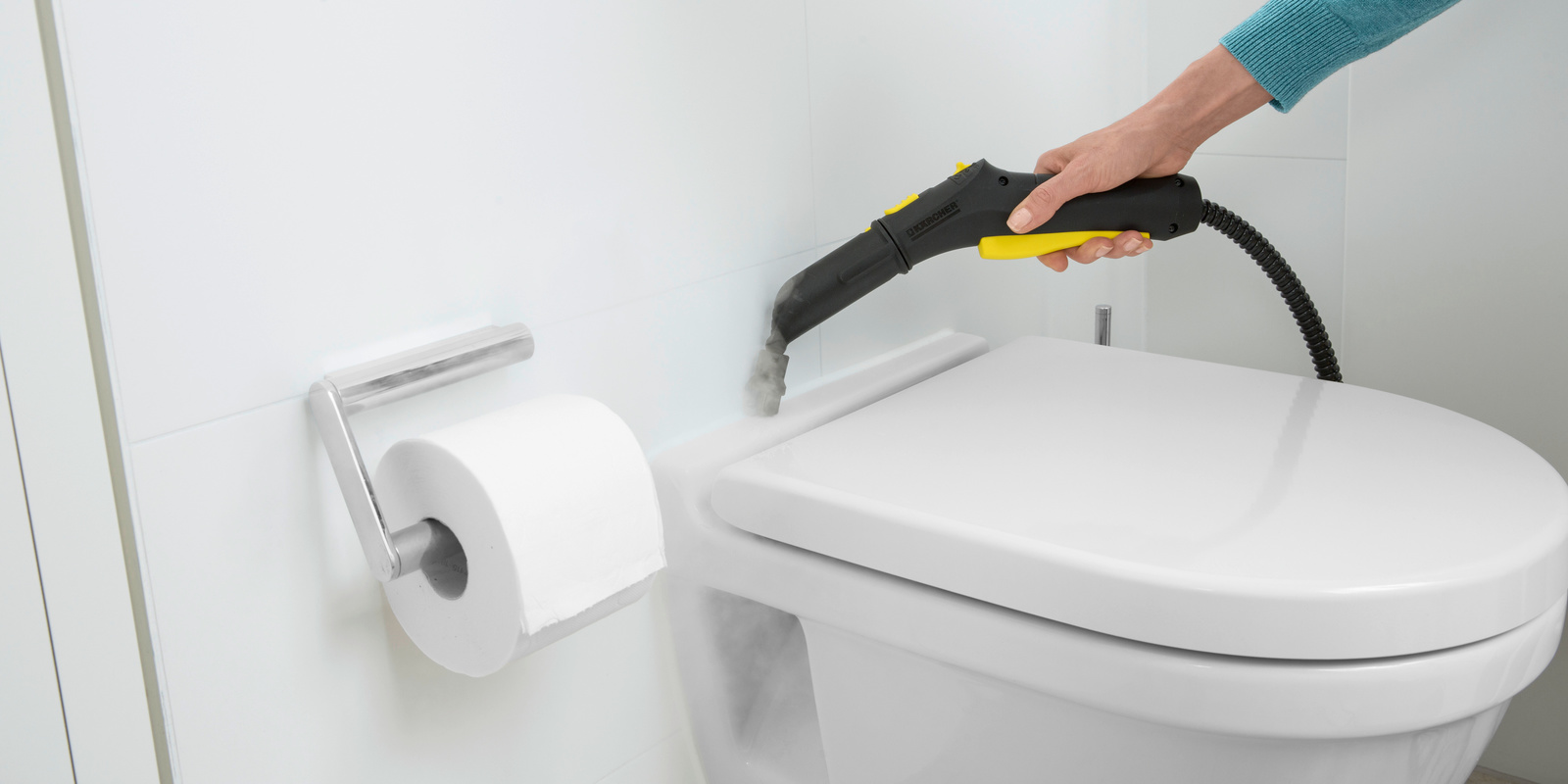 Bathroom cleaning
The SC steam cleaners are able to tackle heavy duty cleaning tasks, even sanitizing bathroom areas! Take the dread out of cleaning toilets, glass and mirror surfaces, windows, faucets, shower stalls and tiles – and don't forget all the grout between tiles.
"When it comes to bathrooms, there's a world of germs and hard to reach areas. A steam cleaner tackles both with ease."
Only one tool required thanks to an extensive range of accessories
The extensive accessory line for Kärcher's steam cleaners opens up a multitude of application possibilities in and around the house.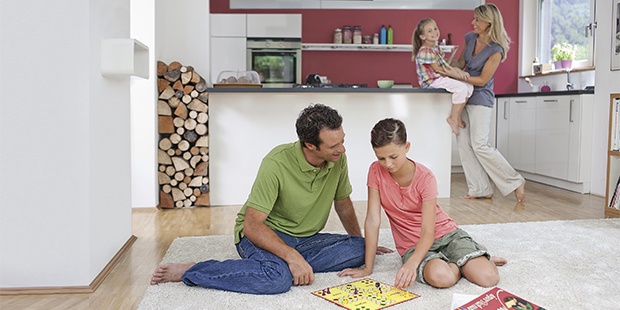 Cleaning and sanitizing, the eco-friendly way
Steam cleaning uses up to 80% less water than cleaning with conventional methods and doesn't pollute waste water with chemicals. One liter of water is enough to create 1,700 liters of steam – enough to clean a 650 sq ft area.

In addition, Kärcher steam cleaners allow energy savings of up to 25% compared to other brands. Thanks to the innovative floor nozzle with slat technology, cleaning results are 25% better, saving both cleaning time and energy.
Like all other Kärcher devices, our steam cleaners are over 90% recyclable once they reach the end of their service lives.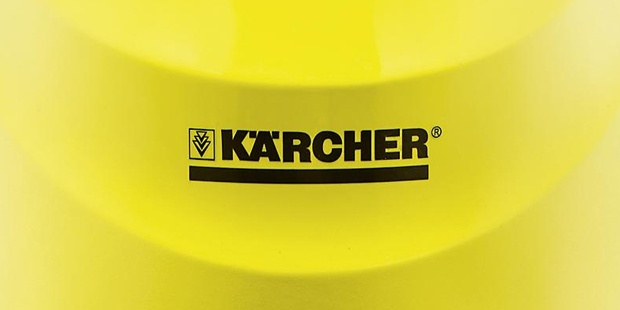 Top quality, made in Germany
Steam cleaners made by Kärcher: this means outstanding expertise and over 20 years of experience with our own development and production. Not only do they clean better than other products, but they also adhere to the highest safety requirements and our own unsurpassed standards.
At the Kärcher research center in Winnenden new innovations are born, like VapoHydro or our intelligent slat technology, for continuous improvement in our products' cleaning capabilities.
Why choose Kärcher steam cleaners?