RESPONSIBILITY FOR THE SUPPLY CHAIN AND PRODUCTS
Consumers are critical these days. They now ask more questions before purchasing than they used to. They want to know: where was the product produced, by whom and under what conditions? What materials is it made of? And can it be recycled afterwards? How efficiently does the machine operate? Kärcher takes these consumer interests seriously, responds to questions and has the right answers. This is because Kärcher is not only the market leader in cleaning technology but also a benchmark in terms of sustainability.

---
---
Certified plants - worldwide
ISO 14001 is a globally recognised environmental management standard. Through compliance with the standard, defined goals in relation to the company's environmental performance should be achieved, with processes being continuously improved.
ISO 14001 certification at Kärcher
[1] USA: Camas, Chandler, Englewood
[2] Mexico: Monterrey
[3] Brazil: Vinhedo
[4] Germany: Winnenden, Schwaikheim, Illingen, Gissigheim, Obersontheim,
LZ Obersontheim, Bühlertal, Duisburg (WOMA), Waldstetten (Ringler)
[5] Italy: Quistello, Montereale Valcellina, Volpiano, Reggio Emilia
[6] China: Changshu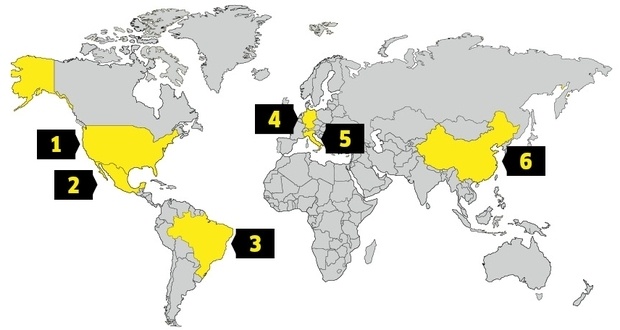 ---
---
Energy Efficiency Signed and Sealed
Kärcher offers its customers machines with which they can clean while saving energy and conserving resources. They undergo rigorous testing in our laboratories. With the eco!efficiency product line for professional operators, we have developed a particularly environmentally friendly and highly efficient range of products.
Ahead of its time
The responsible use of valuable resources such as water and energy is a priority at Kärcher. This is why our products were, years ago, already meeting the environmental standards which the European Union is due to enforce in 2017. As of September 2014, vacuum cleaners in the EU may not exceed a power input of 1,600 watts; in 2017, this value will be even further reduced to 900 watts. When they were introduced onto the market in 2013, our eco!efficiency dry vacuum cleaners for the cleaning of buildings already had a power input of only 750 watts and thus consumed 40 percent less energy while providing 98 per cent of the cleaning power of the basic unit.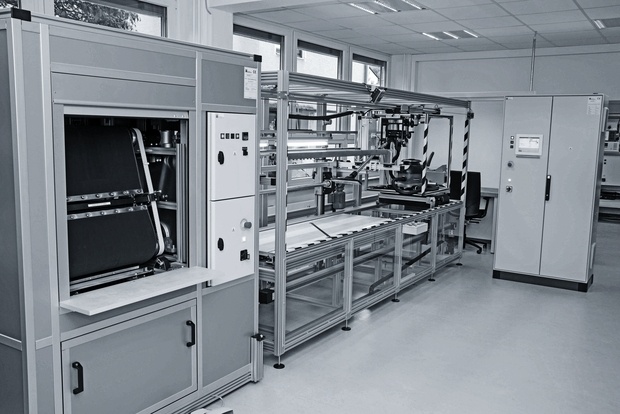 ---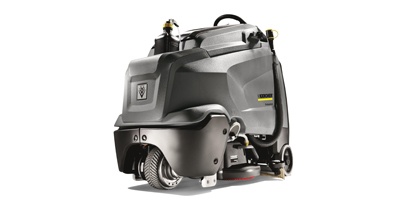 Numerous scrubber driers are equipped with the particularly energy-efficient eco!efficiency mode. This machine cleans with a lower blower power, reduced cleaning agent consumption and a lower brush speed; therefore, it can be operated for longer and is quieter and more energy efficient. Up to 50 per cent can be saved on energy and water, with impressive cleaning results at the push of a button.
---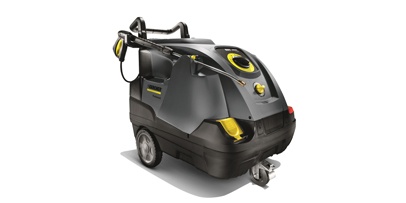 The European Association EUnited Cleaning has certified the burners for Kärcher hot water high-pressure cleaners as efficient and environmentally friendly. The high level of effectiveness and the low soot and carbon monoxide emissions were decisive factors for the certification in 2015.
---