Pressure Washer Surface Cleaners
Pressure washers are powerful cleaning tools, but when it comes to cleaning large areas they can be time-consuming. Add a surface cleaner to greatly reduce your cleaning time and get pro level cleaning results!
Why use a surface cleaner with your pressure washer?
What can I clean with a Kärcher Surface Cleaner?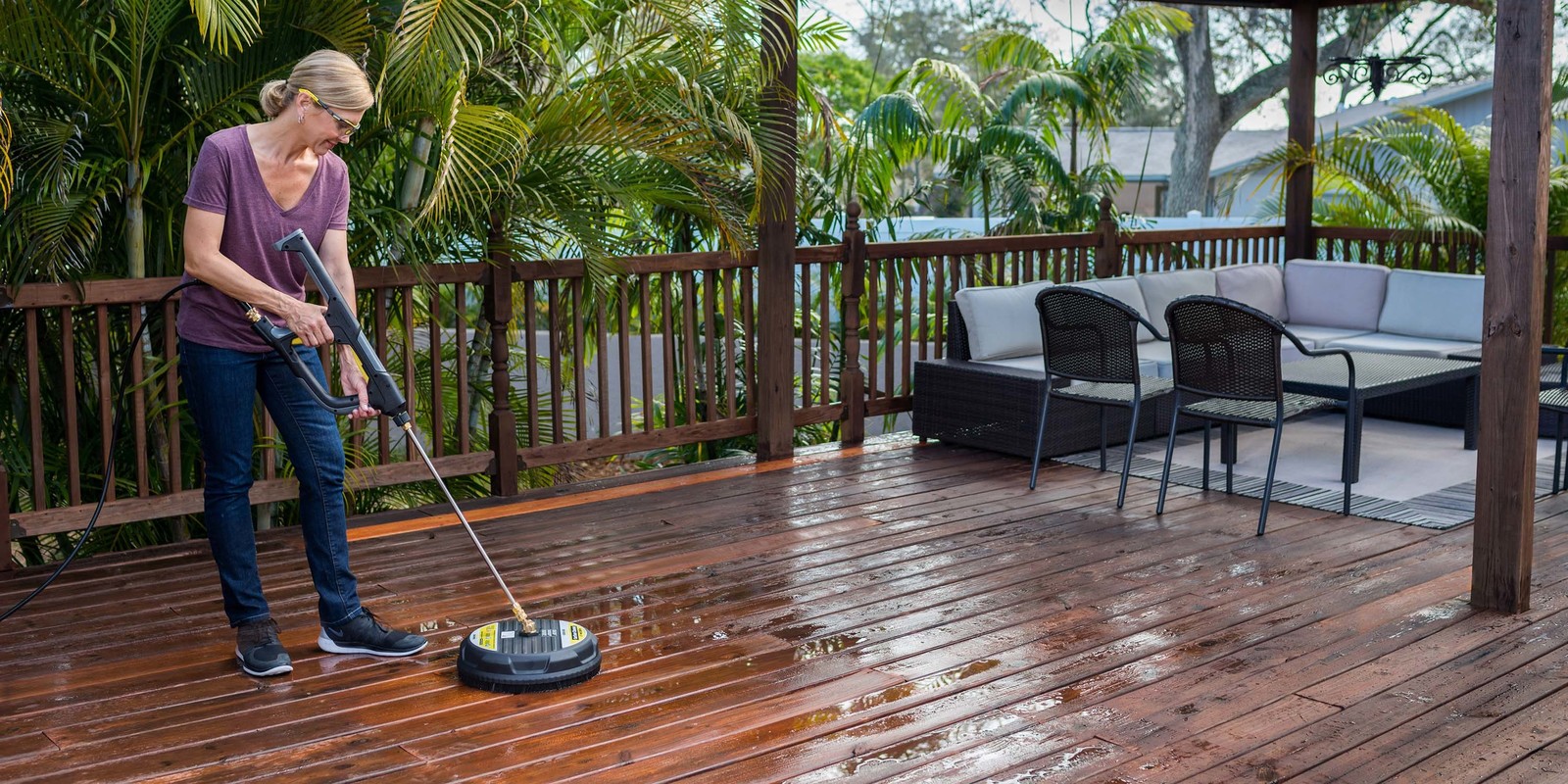 Wood Decks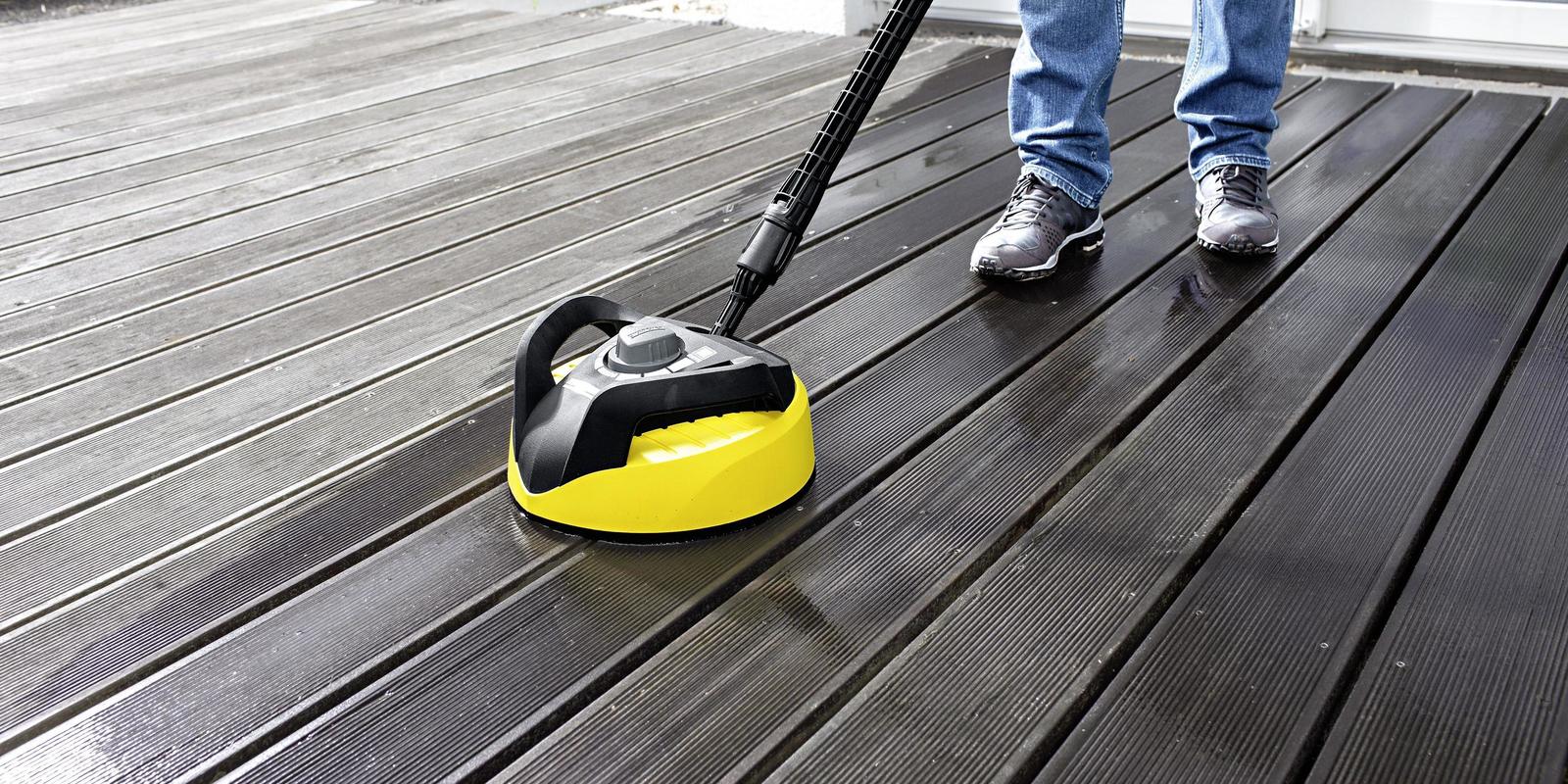 Composite Decks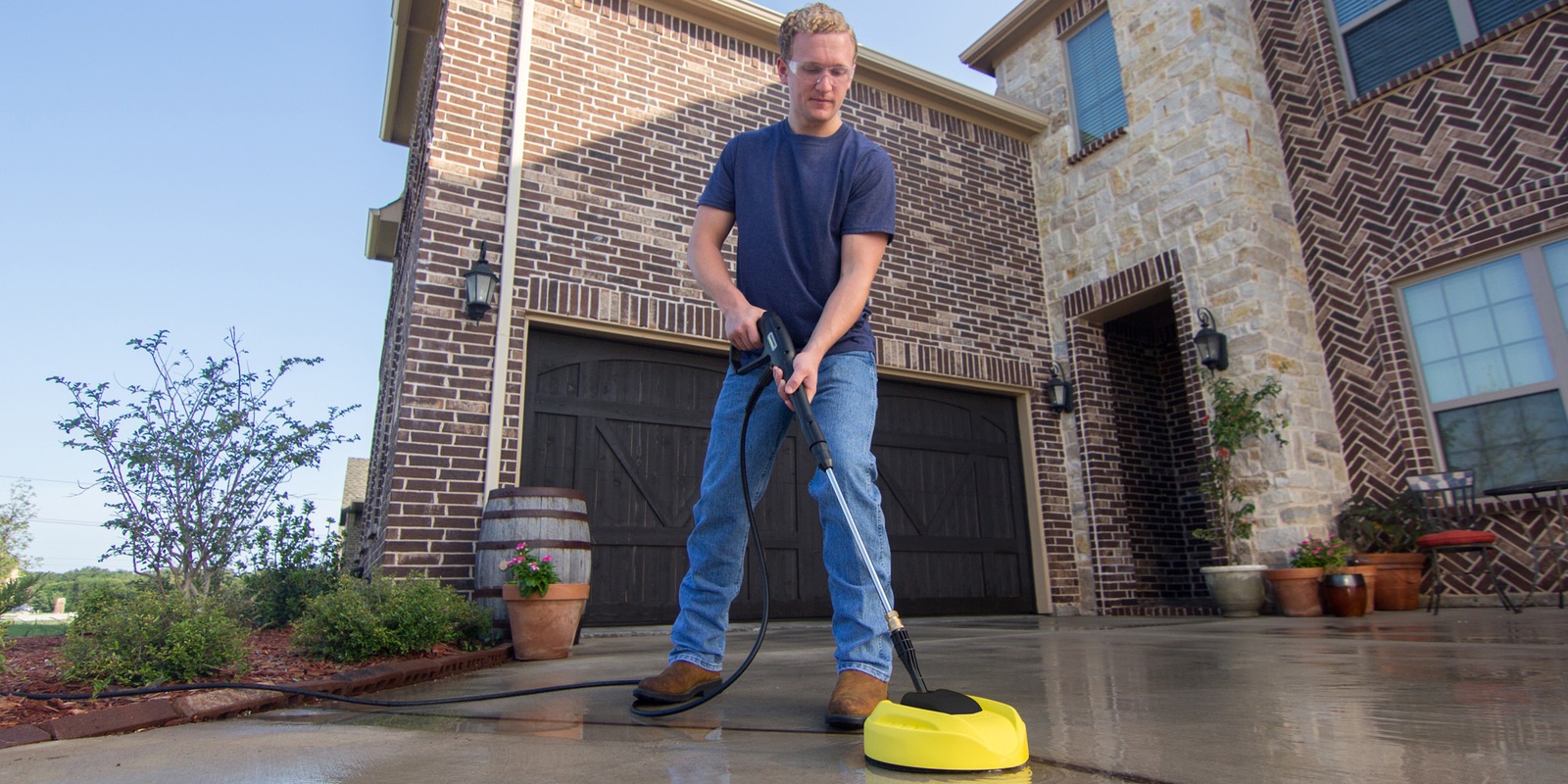 Driveways
Stone Patios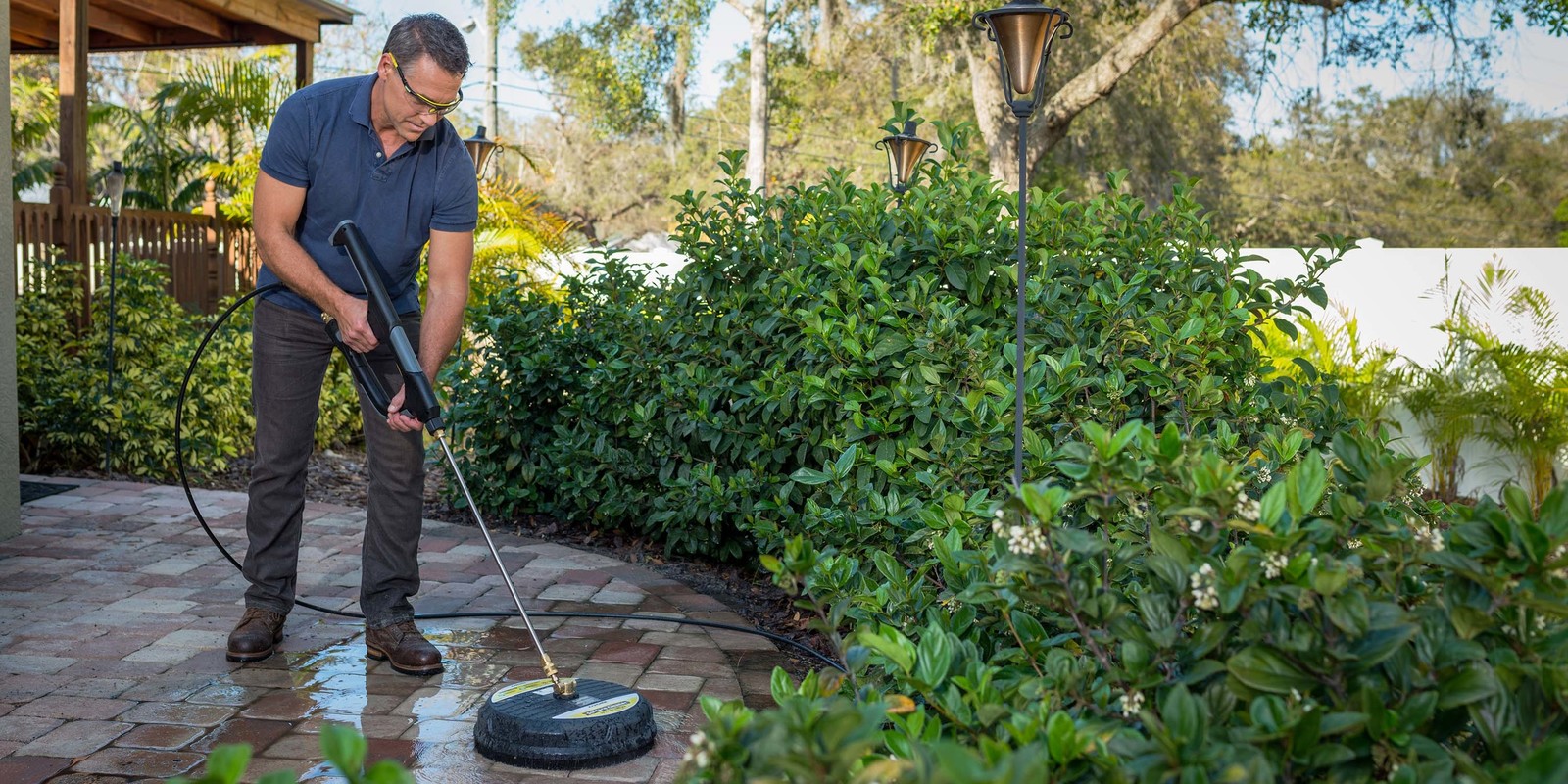 Pavers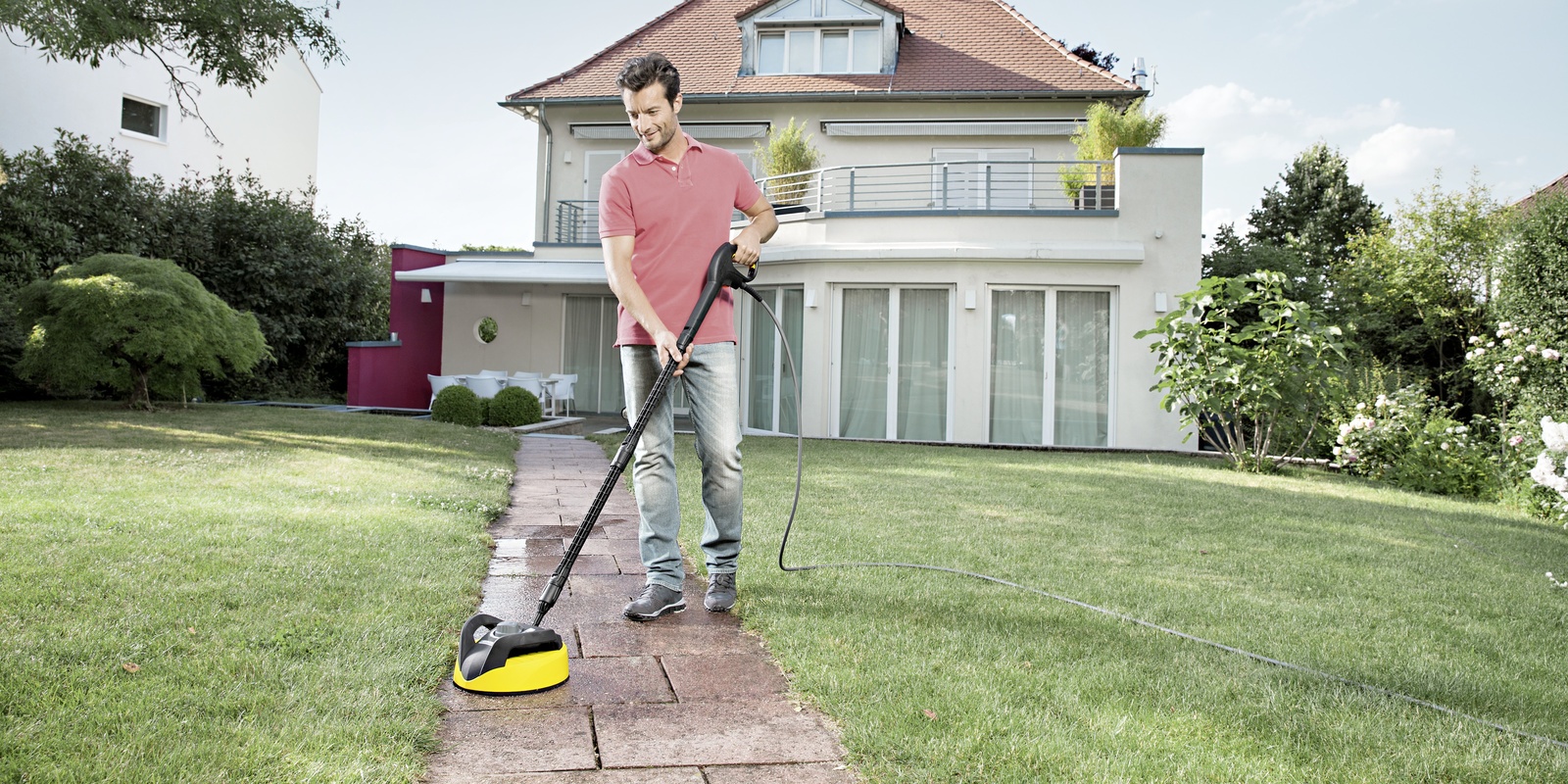 Sidewalks
Large Concrete Cleaning Jobs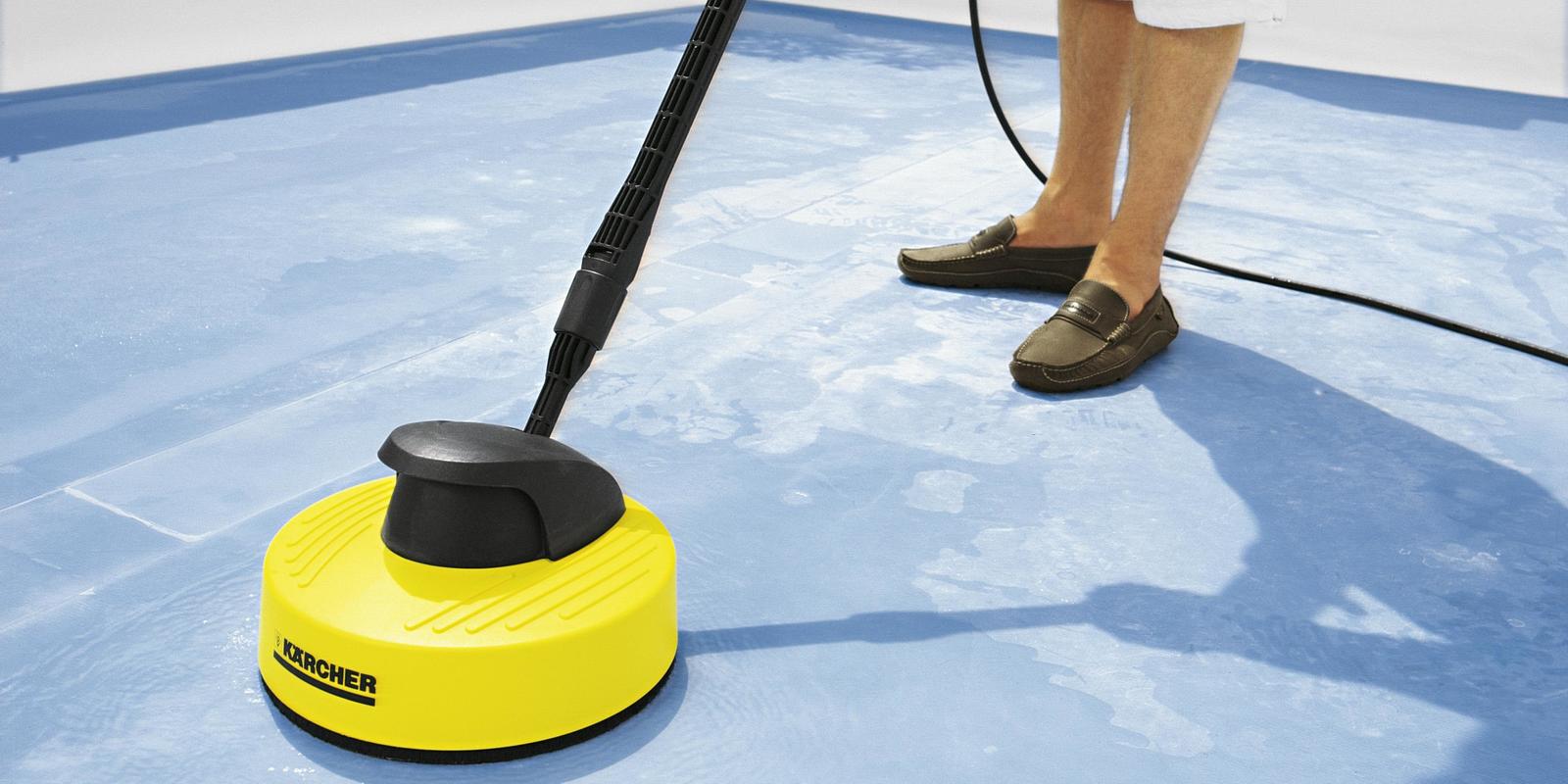 Pool Decks and Hard Pool Surfaces
Kärcher Surface Cleaner Compatibility Charts
Please reference the tables below to determine the right surface cleaner options for your power washer.
Model
K 2
Model
K 2.20
Model
K 2.40
Model
K 2.97 K 12
Model
K 3.540
Model
K 3.81 M
Model
K 5
---
Model
K 2 CCK
Model
K 2.21
Model
K 2.425
Model
K 3
Model
K 3.60 M
Model
K 3.86 M
Model
K 5 Premium
---
Model
K 2 CHK
Model
K 2.25
Model
K 2.45
Model
K 3 Follow Me
Model
K 3.65
Model
K 3.91 M
Model
K 5.20 M
---
Model
K 2 Compact
Model
K 2.26 M
Model
K 2.54 M
Model
K 3.000 Follow Me
Model
K 3.67 M
Model
K 3.92 M
Model
K 5.540
---
Model
K 2 Ergo
Model
K 2.27
Model
K 2.55
Model
K 3.350
Model
K 3.68 M
Model
K 3.95 M
Model
K 5.65 QC
---
Model
K 2 Plus
Model
K 2.28
Model
K 2.56 M
Model
K 3.450
Model
K 3.69 M
Model
K 3.96 M
Model
K 5.68
---
Model
K 2.050
Model
K 2.29
Model
K 2.90
Model
K 3.450 CCK
Model
K 3.690
Model
K 3.97 M
Model
K 5.690
---
Model
K 2.150
Model
K 2.350
Model
K 2.900 MO
Model
K 3.47 M
Model
K 3.740
Model
K 3.98 M
Model
K 5.720
---
Model
K 2.16
Model
K 2.360 CCK
Model
K 2.93
Model
K 3.48 M
Model
K 3.78
Model
K 4
Model
K 5.740
---
Model
K 2.19
Model
K 2.38 M CCK
Model
K 2.97
Model
K 3.49 M
Model
K 3.79 M
Model
K 4 Premium
Model
K 5.85 M
---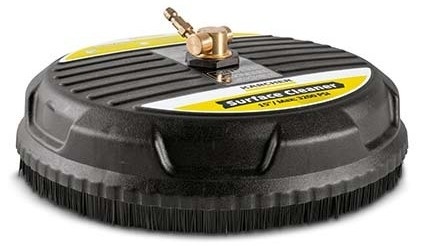 Model
G 2000 MK
Model
G 2500 PH
Model
G 2600 VH
Model
G 2800 FC
Model
G 3000 K
Model
G 3200 OCT
---
Model
G 2400 HH
Model
G 2500 VH
Model
G 2600 XC
Model
G 2800 FCE
Model
G 3000 OH
Model
G 3200 OH
---
Model
G 2401 OH
Model
G 2600 FC
Model
G 2600 XH
Model
G 2800 FH
Model
G 3000 X
Model
G 3200 X
---
Model
G 2401 OT
Model
G 2600 FCE
Model
G 2650 HH
Model
G 2800 OC
Model
G 3000 XK
Model
G 3200 XC
---
Model
G 2500 DC
Model
G 2600 FH
Model
G 2650 OH
Model
G 2800 OH
Model
G 3025 BH
Model
G 3200 XH
---
Model
G 2500 DCE
Model
G 2600 OH
Model
G 2700
Model
G 2800 XC
Model
G 3025 OH
Model
G 3200 XK
---
Model
G 2500 DH
Model
G 2600 OR
Model
G 2700 DC
Model
G 2800 XH
Model
G 3050 OH
Model
Other brands of pressure washers1
---
Model
G 2500 HT
Model
G 2600 PC
Model
G 2700 DCE
Model
G 2900 X
Model
G 3050 OHC
Model
---
Model
G 2500 LH
Model
G 2600 PH
Model
G 2700 DH
Model
G 3000
Model
G 3100 XH
Model
---
Model
G 2500 OH
Model
G 2600 VC
Model
G 2700 R
Model
G 3000 BH
Model
G 3200 OC
Model
---
1MUST be rated 3200 psi or less and accept Quick Connect attachments/accessories (check your pressure washer's manual before ordering if you are unsure)
Model
K1700 Cube
Model
K1700
Model
K1800
Model
K1900
Model
K2000
Model
Other brands of pressure washers2
---
Model
K1710 Cube
Model
K1710
Model
K1810
Model
K1910
Model
K2010
Model
---
Model
Model
Model
K1800F SC
Model
K1900R SC
Model
Model
---
2MUST be rated 2000 psi or less and accept Quick Connect attachments/accessories (check your pressure washer's manual before ordering if you are unsure)