STUTTGART OBSERVATORY SHINES AGAIN
This year, the Stuttgart Observatory celebrates its 100th anniversary and has not only been a focal point for astronomy enthusiasts since the very beginning, but also a popular destination for excursions. On the occasion of the anniversary, the Kärcher specialists took over the cleaning of the south-eastern façade of the listed building, which was covered with graffiti, as part of the cultural sponsorship.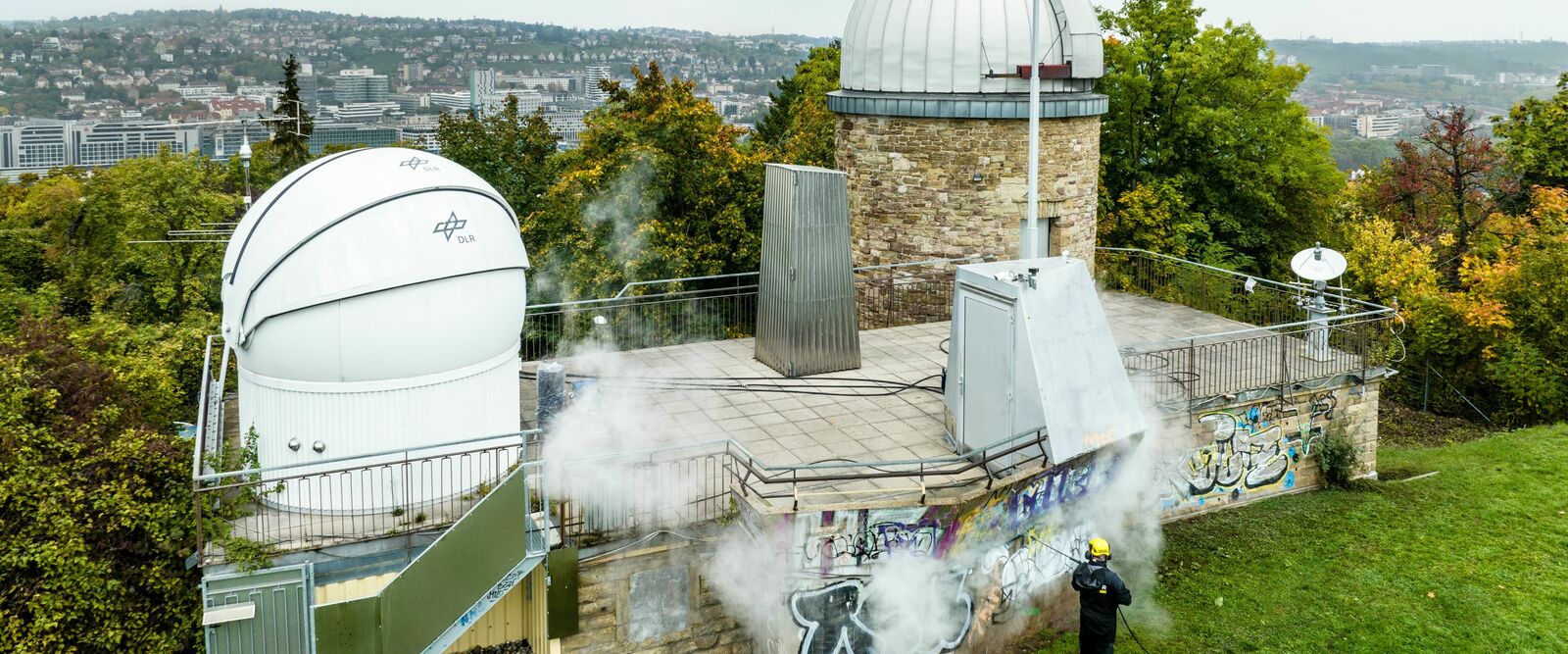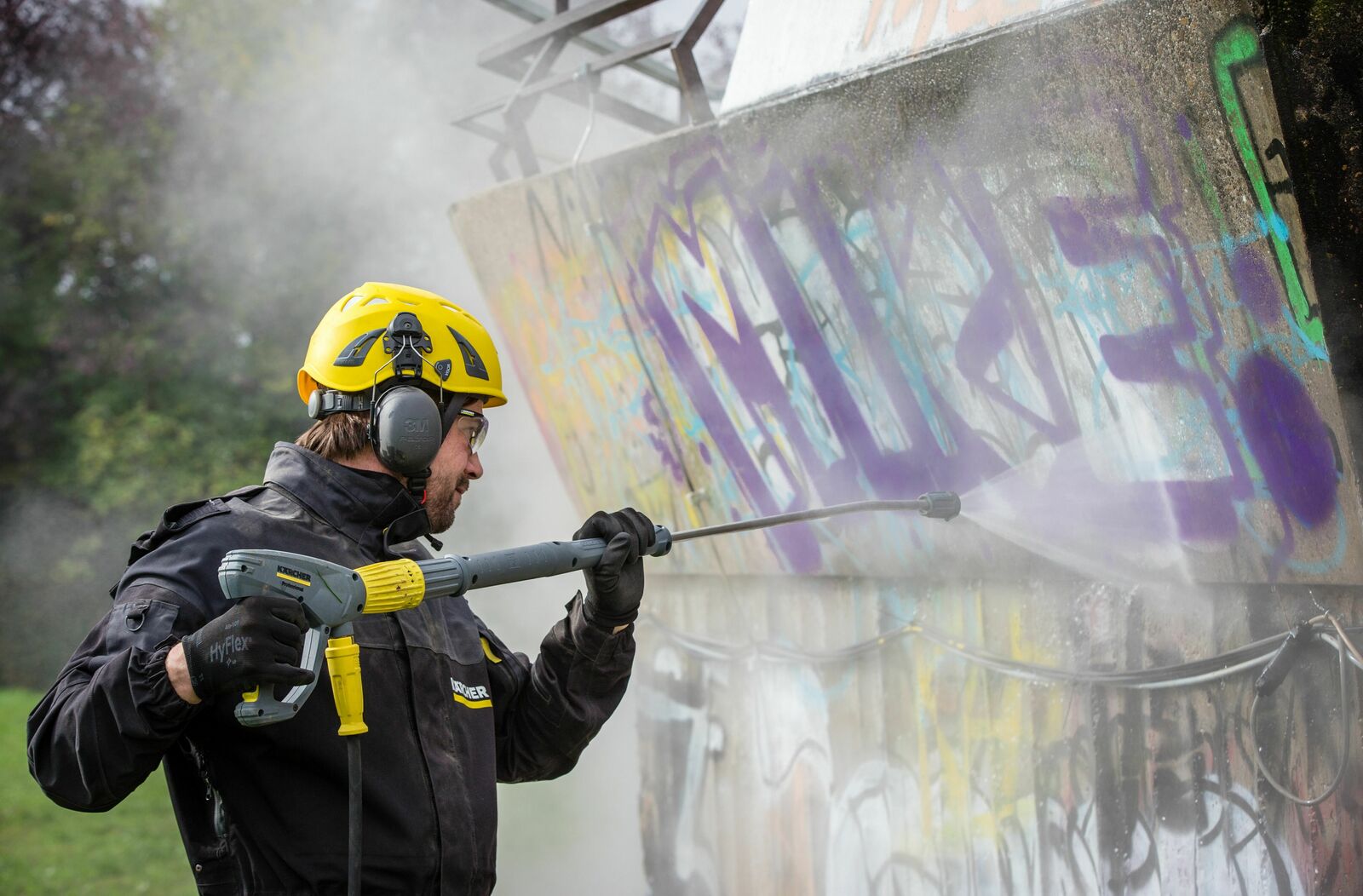 Cleaning the facade in two steps

The cleaning procedure consisted of two steps. First, the Kärcher experts removed biological growth and loose deposits on the sandstone surface and the concrete structure in the central area of the façade. For this, a hot water high-pressure cleaner was used in the gentle steam stage with 95 °C and a surface pressure of only 0.5 - 1 bar. In addition to removing the soiling, the steam also delays the re-colonisation of the vegetation, as deeper-seated spores are destroyed by the high temperatures. Hot steam cleaning is one of the most effective and at the same time most gentle cleaning techniques and cannot be equated with high-pressure cleaning.
Subsequently, the sandstone was freed from large areas of graffiti as well as isolated plaster crusts using the so-called low-pressure micro-particle blasting method. In principle, the process works similarly to sandblasting, except that the procedure is much more sensitive. With only 1 - 1.5 bar and the fine aluminium silicate with a grain size of 40-80 micrometres as the blasting medium, it is possible to work precisely on natural stone so that only the dirt is removed and the original substance remains undamaged. The graffiti on the aged concrete extension, on the other hand, was not cleaned off, but will be painted over, which is the usual procedure.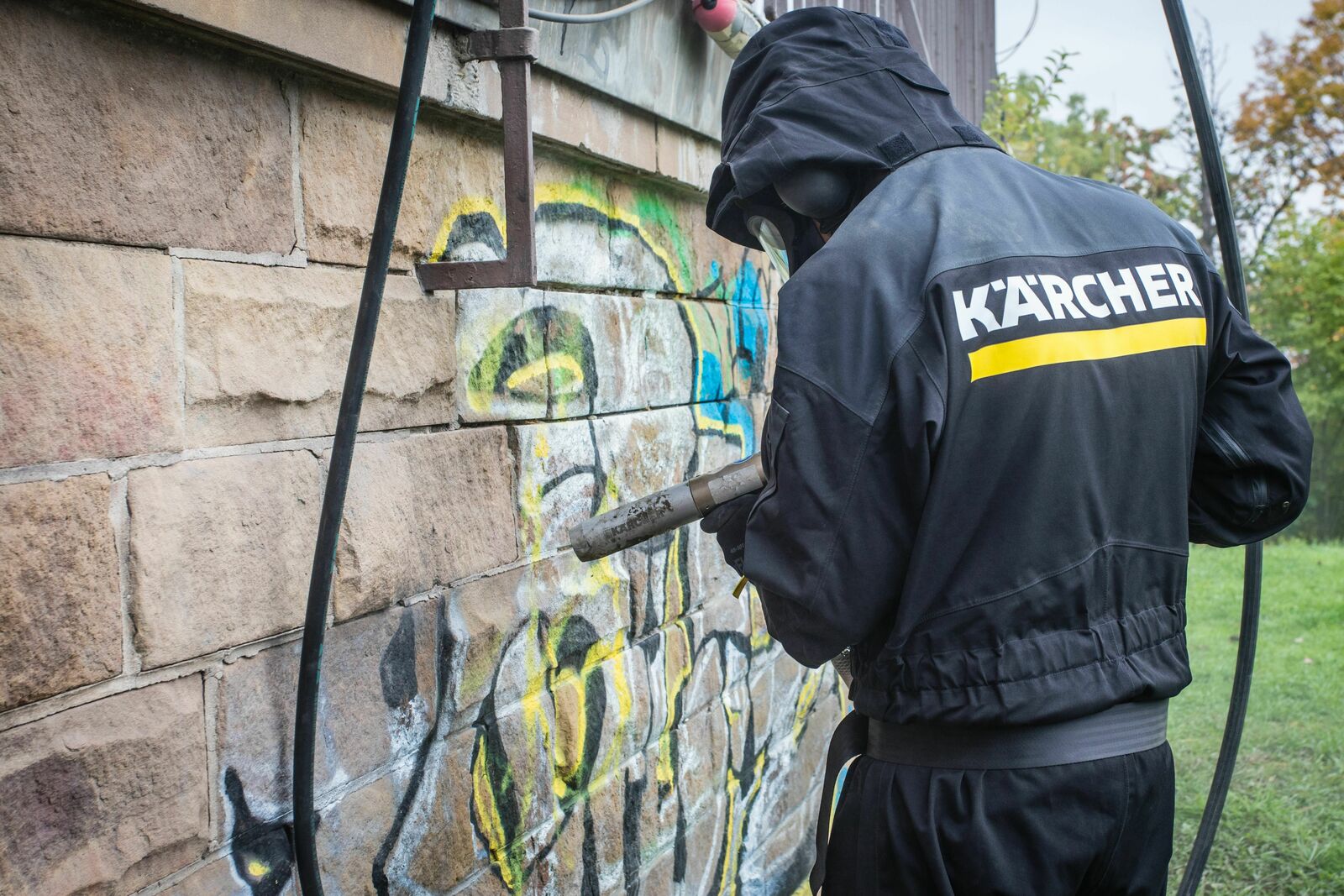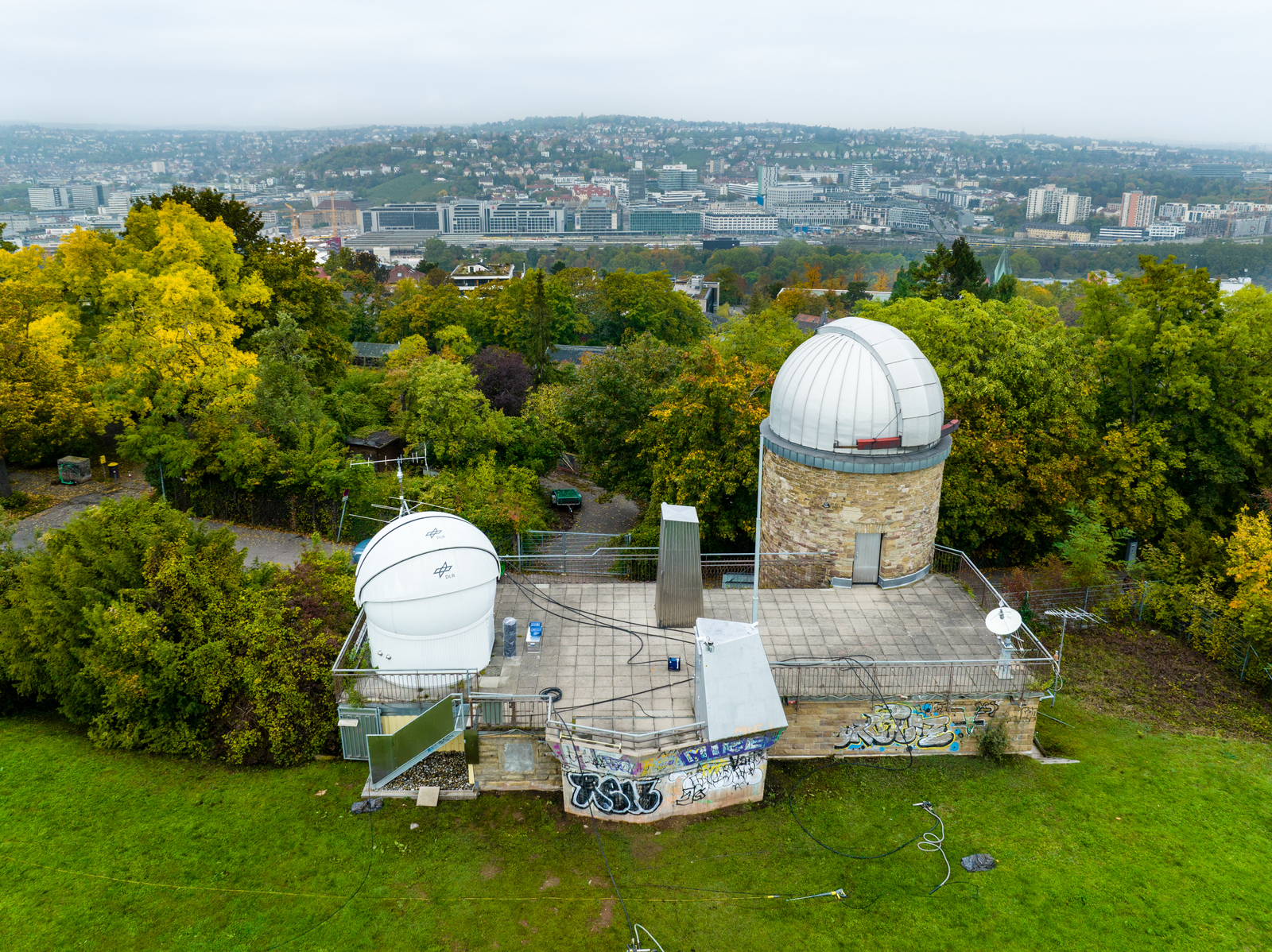 All facts at a glance
Country: Germany
Place: Stuttgart
Kind of dirt: Biological fouling, graffiti, loose deposits and plaster crusts
Cleaning method: Steam stage of the hot water high pressure cleaner, low pressure particle blasting.
Execution: October 2022
---
Das könnte Sie auch interessieren