Service station cleaning: Cleanliness from the shop floor to the wash hall
Service stations require cleaning on many fronts. However, anyone who invests in the proper technology finishes the required activities quickly. All that is needed then is a deep cleaning at regular intervals. But those who always keep their equipment and premises clean have significantly less to do.

Diverse cleaning tasks
Service stations are no longer only places to buy fuel. They have become meeting places, and a saviour in many cases when people run out of butter or milk. So that customers feel comfortable there, operators are called upon on many fronts when it comes to cleaning: outside area, shop floor, catering area, sanitary facilities, wash hall – it is important to ensure cleanliness everywhere and to observe the relevant safety regulations.
The cleaning tasks at a service station are therefore very diverse. However, anyone who correctly equips his machine fleet can ensure efficient and thorough cleanliness – an investment that saves lots of working time and quickly pays off.
Play it safe: Observe rules and regulations
At service stations there are danger zones for people and the environment from, for example, liquid or gaseous hazardous substances or fuels. Occupational safety and health protection, as well as the protection of the environment, are extremely important during activities at service station facilities. Therefore, when using equipment and cleaning agents the rules and regulations of the professional associations and the respective oil companies must be observed.
All cleaning tasks at a glance
Please click on the single areas to find out more.
Avoiding accidents: anti-slip tiles and coefficient of friction
Tiles, which are used in workspaces, commercial and public areas, must demonstrate the prescribed anti-slip class according to the assessment groups R9 to R13 i.a.w. DIN 51130. That way, accidents are avoided. In order to test the value, an assessor with protective footwear stands and walks on a sloping surface with oil. The higher the R group, the greater the angle of inclination of the area to be tested. It ranges from >6°-10° for a low coefficient of friction (R9) up to >35° for a very high coefficient of friction (R13).
You may also be interested in: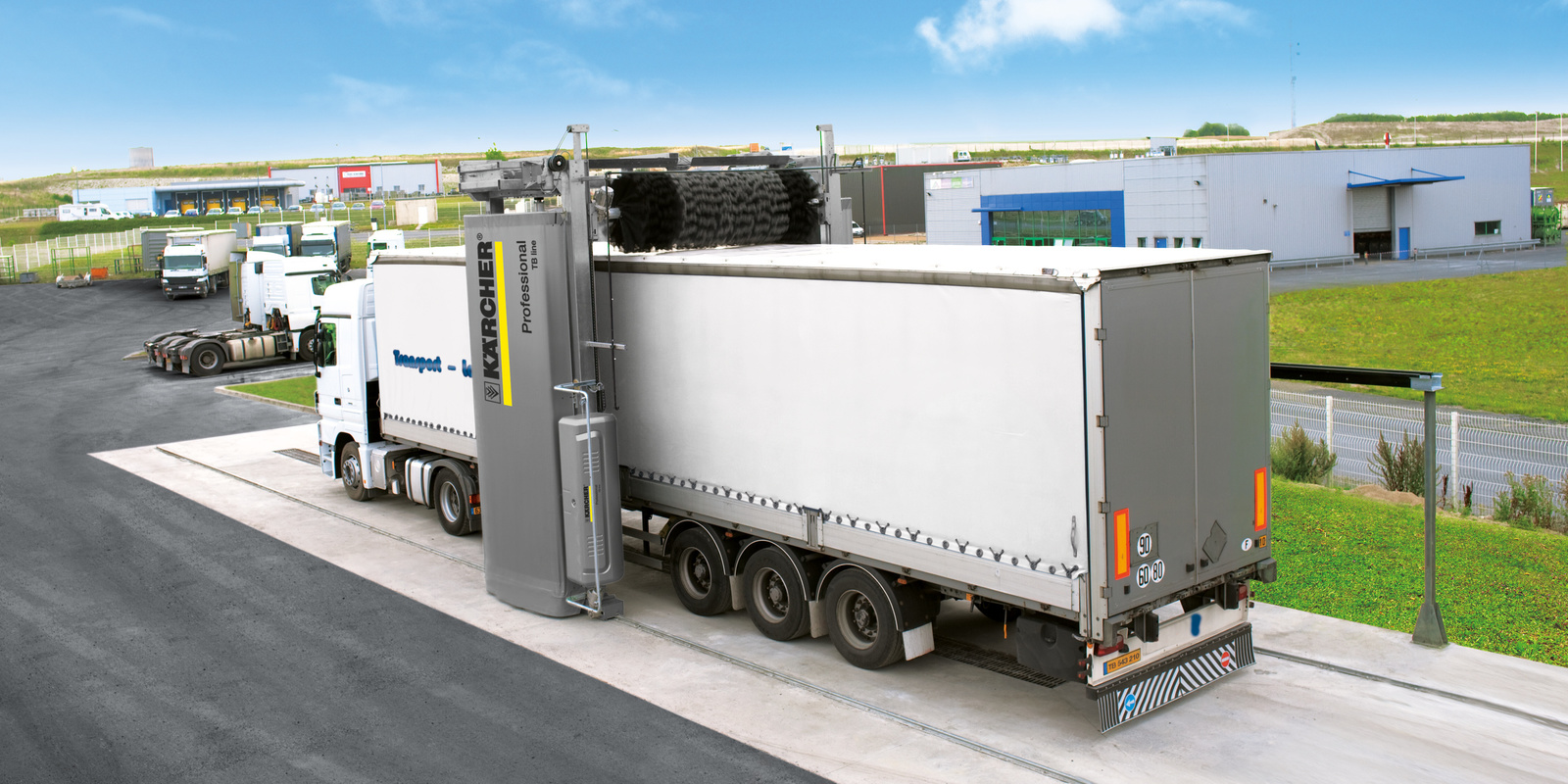 The demands on washing quality and speed in the cleaning of commercial vehicles are high. The size and design of the vehicles, however, not only require a special technology for the wash – the washing chemicals must also be right in order to clean trucks, buses, etc. cost-effectively.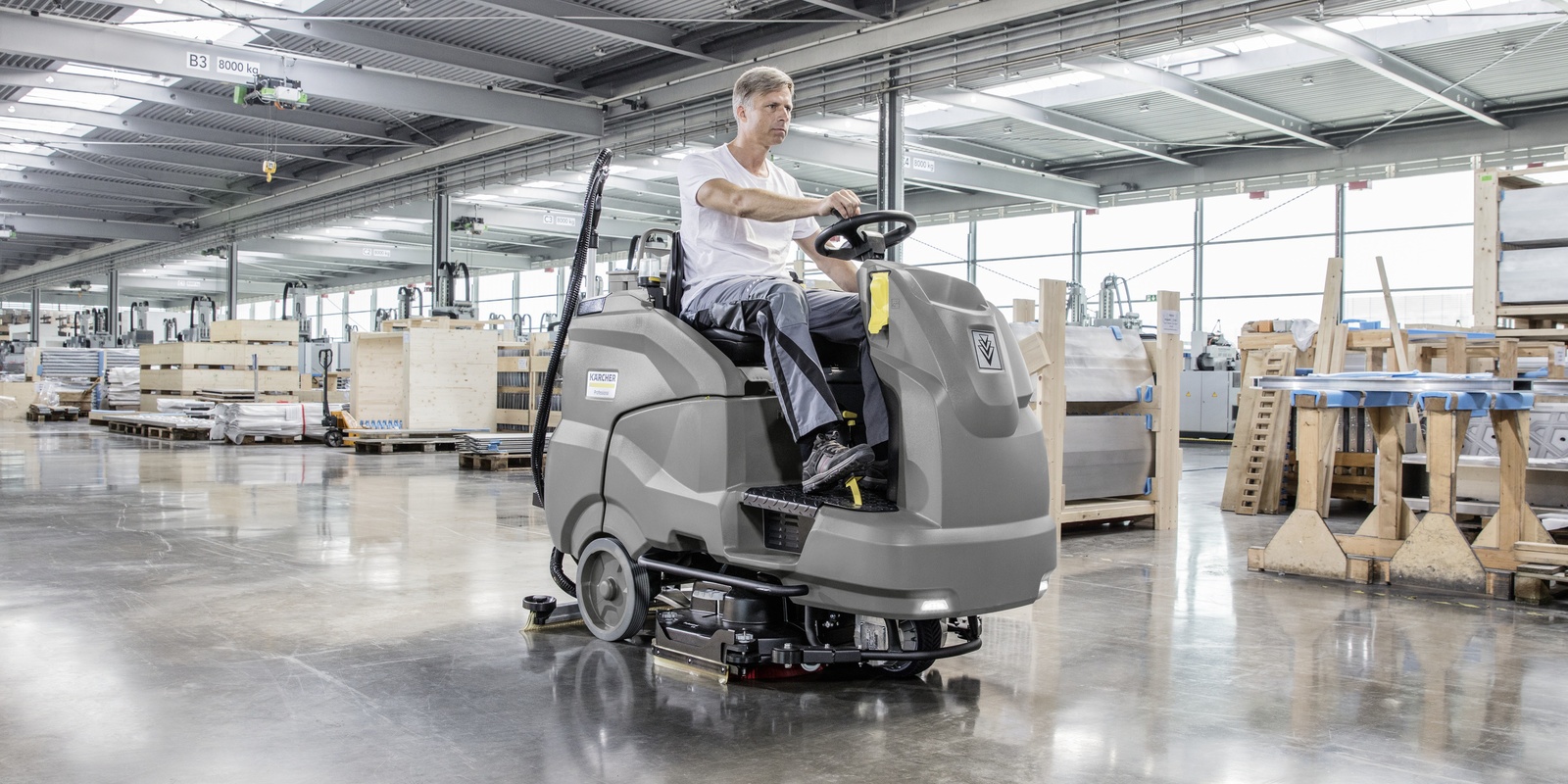 Industrial floors require particular care and attention – both during manufacture and in terms of their coating, cleaning and maintenance. Which cleaning method to use depends largely on the texture of the floor.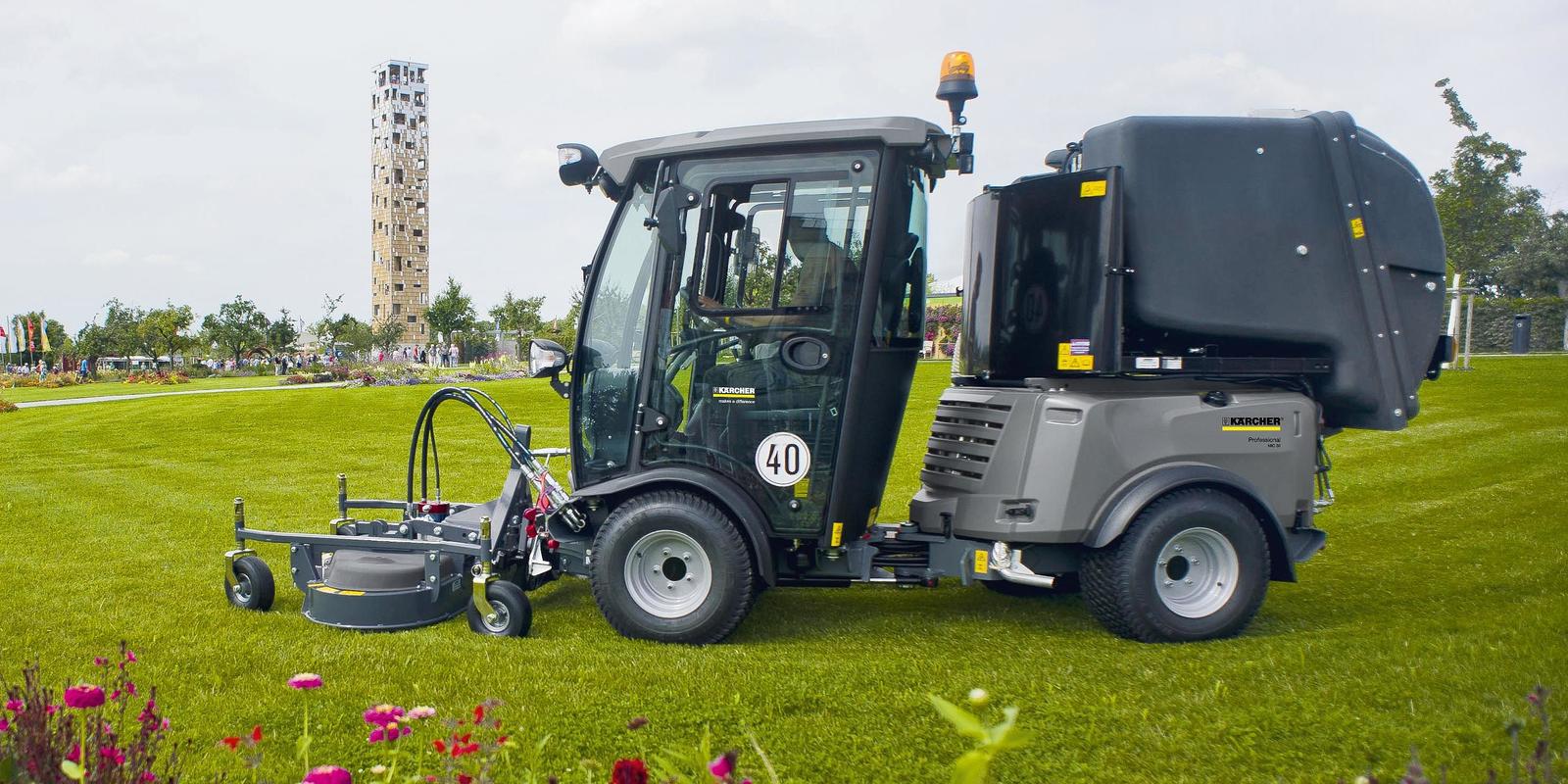 In spring, a mammoth job lies ahead for municipalities: Lawn areas in parks need to be trimmed, weeds removed effectively and paths and parking spaces must be cleared of shrubs, dust and dirt. With expertise and the appropriate equipment it is possible to master the various tasks.